It's nice to try other carriers once in awhile and I found Alaska Airlines top-notch on my flight from Los Angeles to Dalllas onboard an Airbus A320 in first class.
Alaska Airlines A320 First Class Review
I booked my ticket for a remarkably cheap $199 a few weeks in advance directly in first class (to international readers, consider it business class – U.S. carriers just prefer to use the term "first" class). I've paid more in economy class on flights to Dallas in the past.
Alaska operates from Terminal 6 at LAX. I walked through the check-in lobby, which was empty, but did not need to stop by the desk because I had already checked in on my mobile phone.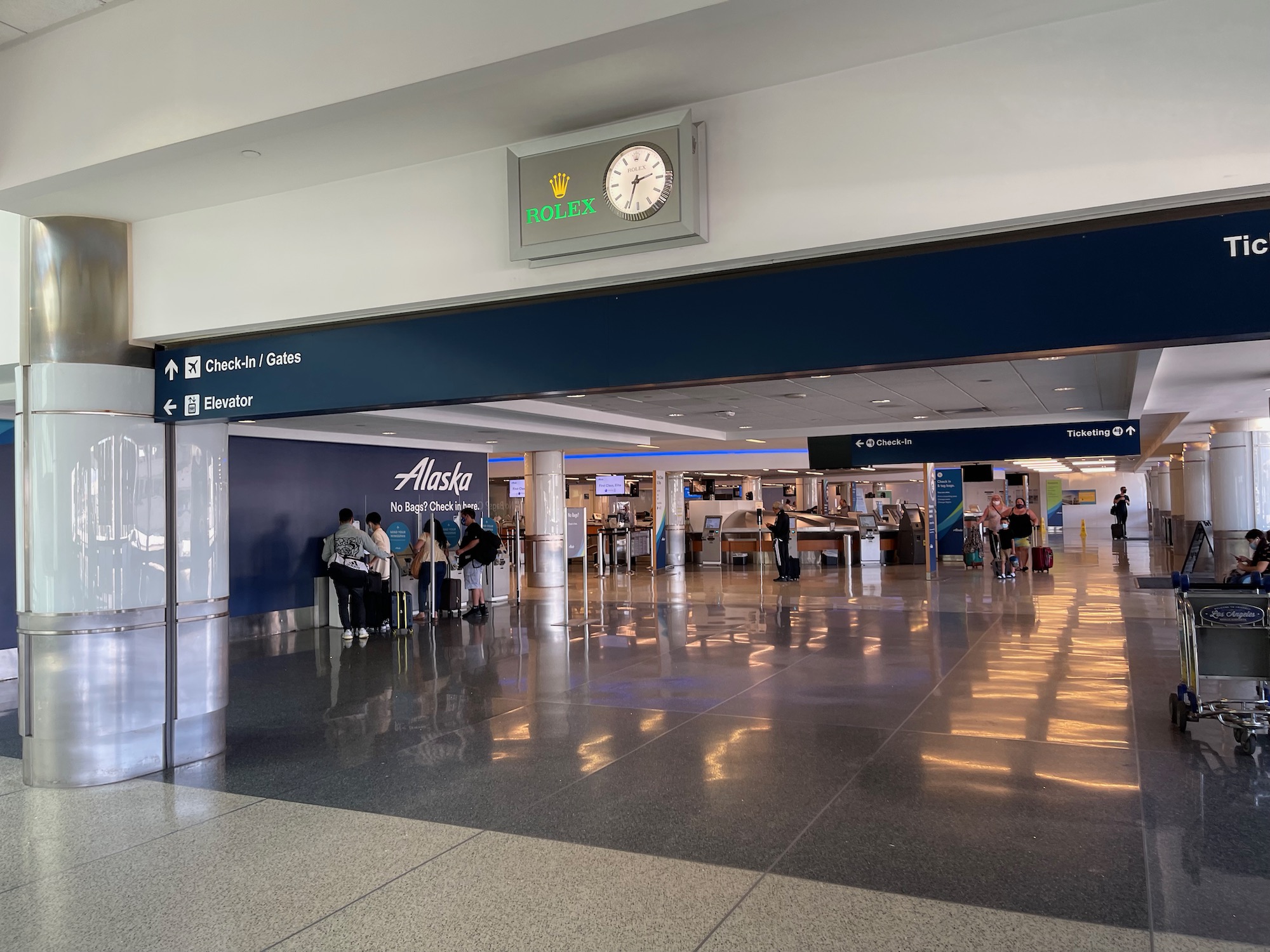 As an added bonus, Alaska Airlines grants lounge access to its first class passengers. Those who purchase a revenue ticket or redeem miles for first class can access the lounge (without guests). Upgrades are not eligible for access. I arrived early to review the lounge, which will be published tomorrow.
Boarding began on-time 45 minutes prior to takeoff. A flight attendant standing in the galley greeted me as I boarded.
Alaska Airlines 823
Los Angeles (LAX) – Dallas (DAL)
Friday, September 10
Depart: 5:00PM
Arrive: 10:05PM
Duration: 3hr, 05min
Aircraft: Airbus A320
Seat: 2A (First Class)
The A320 was on the way out at Alaska Airlines, but now their future is unclear. Alaska traditionally had an all-Boeing mainline fleet but inherited a number of Airbus planes from Virgin America after the merger. It tired to dump the A320s, set them aside during the pandemic, but re-activated them due to stronger-than-expected demand. Alaska also operates A321neos ordered by Virgin.
Seat
First Class contains only 12 seats, another reason I did not want to gamble on an upgrade. The three rows of 2-2 seating featuring a generous 41 inches of legroom and a retractable footrest from the seat in front (the first row has footrest included as part of the seat.
Between seats is a center console housing the tray table, power plugs, and USB-A ports. The center console also has a built-in cupholder, which keeps drinks more secure in case of turbulence.
IFE + Wi-Fi
When this plane operated for Virgin America, it had seatback screens at every seat. Alaska ripped them out because Alaska wished to harmonize its fleet and never has offered seatback screens.
But Alaska Airlines has introduced streaming in-flight-entertainment and I was quite impressed by the selection of movies, TV shows, and audio available.
Wi-Fi Internet was also available for purchase, at a cost of $6.50/hour or $15.00 for a flight pass. Messaging apps, however, are not behind a pay wall.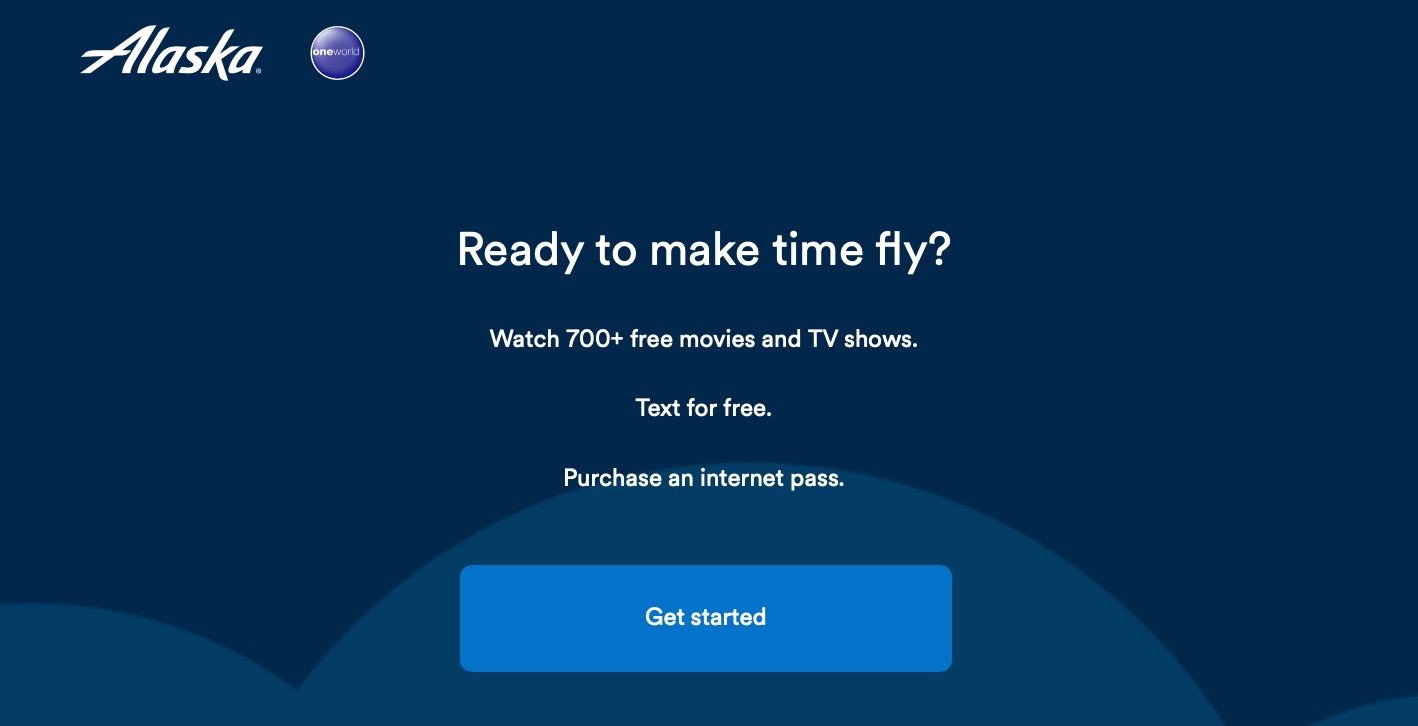 It was also nice to just look out the window:
Food + Drinks
A laminated menu in the setback pocket indicated the drinks available onboard, including water, juice, beer, wine, and spirits.
Alaska offers meal pre-ordering in first class and I had pre-ordered about a week before my flight. Choices included:
Butternut squash risotto – mascarpone butternut squash risotto with roasted butternut squash, herb marinated roasted tomato, wilted spinach, and smoked tomato cream sauce.
Roasted chicken clementine – boneless roasted chicken breast marinated with clementine and fennel, accompanied by roasted fennel and clementine slices, saffron basmati rice, and marinated Tuscan kale
Fruit & cheese plate – Cheddar, brie, crackers, grapes, apple slice, and a chelate truffle from Seattle Chocolate
I ordered the chicken, which the flight attendant confirmed while taking meal orders after takeoff.
First, I love that Alaska Airlines offers hot meals on flights over 1,100 miles and not just slop on a plate, but thoughtfully-created, tasty meals. The chicken with fennel and orange flavoring was very tasty and I felt it was one of the healthier airline meals I have had lately.
After the meal tray was cleared away, the flight attendant appeared with a paper bag containing a hot cookie inside with pecans and white chocolate. It was so tasty and the highlight of the meal.
As if that wasn't enough food, before landing another beverage and snack basket was offered, including:
Chex Mix
Kind bars
Popcorn
Cheese puffs
Granola cookie
I took a couple items to go (and enjoyed them later). The quality of Alaska's snack basket selection is far superior to United's.
Service
The service was tremendous on this flight and I want to offer a shoutout to the flight attendant for being attentive throughout the entire flight: she did not rest for one moment.
Pre-departure beverage? Check (water bottle).
Addressing passengers by surname? Check.
Drinks refilled? Check,
Trays collected promptly? Check.
I could not have asked for better service on this flight.
Lavatory
Before landing, I visited the lavatory in the front of the cabin. It included no special amenities, but I liked the big reminder to wash our hands.
CONCLUSION
We landed ahead of schedule at Dallas Love and I was soon on my way to my hotel – DAL is an easy airport to fly into.
Alaska impressed me with its soft product onboard and would not hesitate to fly the airline again, especially at that price point. While I prefer a lie-flat bed for longer flights, this is a very good product for a three-hour flight.