My dear readers, some links on this site pay us referral fees for sending business and sales. We value your time and money and will not waste it. For our complete advertising policy, click
here
. The content on this page is not provided by any companies mentioned, and has not been reviewed, approved or otherwise endorsed by these entities. Opinions expressed here are the author's alone.
American Airlines announced its new "Loyalty Points" frequent flyer program and elevated Alaska's in the process. Here's why. 
---
If you are considering booking travel or signing up for a new credit card please click here. Both support LiveAndLetsFly.com.
---
If you haven't followed us on Facebook or Instagram, add us today.
Loyalty Points Announced
American Airlines announced its new frequent flyer program. While increasing the number of points required for status in the new program, the airline has made it "easier" by allowing customers to earn by a number of additional ways such as credit card spend on co-branded products, buying through the shopping portals, booking hotels through its reseller program, or lastly, flying.
Some are championing the change because high spenders on American Airlines credit cards can now elevate their status without flying or supplement flying shortfalls by moving their transactions to American Airlines channels.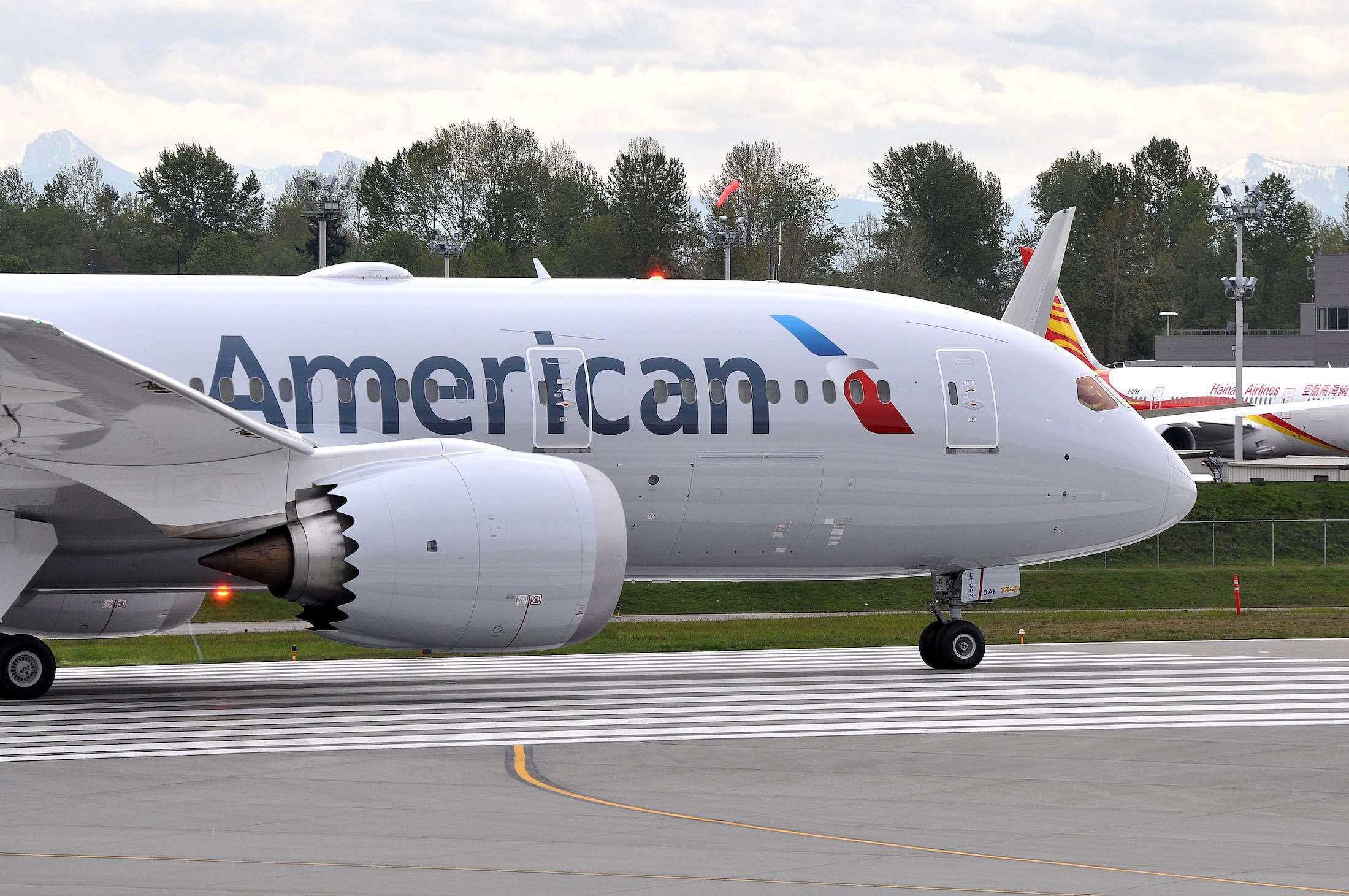 "Most Points Count" – No They Don't
It's being pitched by American Airlines PR and others – with a straight face – that "most points count." Let's explore that further.
Now that Loyalty Points can be earned with credit card spending, perhaps you should go out and get one of those cards, they come with sign-up bonuses usually between 40-80,000 points. That's a significant headstart, but points from sign-up bonuses don't count. You might argue that they don't count for other airlines either, but that would leave out the highly successful Southwest Rapid Rewards program that includes ANY points earned toward Companion Pass, easily the most valuable domestic flight benefit for frequent travelers.
That's ok, just move shopping to the Advantage online portal. Except that only base points count and the bonuses those sites sometimes run don't count either.
How about ancillary purchases? For many flyers, buying up from restrictive coach to a better seat, buying a meal on board, or even wifi contribute to the passenger's total spend with the airline, something American wants to encourage. Those don't count either. They do at Spirit.
Credit card bonus spending categories really should count but they really don't.
The list goes on further, but generally speaking, most points do not contribute to status.
Loyalty Points Earning Example
Let's pretend that an exuberant new Loyalty Points member wants to get started right away with the new program. They are going to start from scratch and plan a trip to see their mother for Mother's Day.
They sign up for the American Airlines co-branded credit card (50,000 point bonus)
They buy a gift for their mother for $100 with a 3x bonus on the American Airlines shopping portal (400 total Loyalty points)
They buy a plane ticket for $400
They pay for a seat assignment, a snack, and wifi on the plane ($75)
They spend $1,000 on the credit card
This newly minted super fan would earn just 1,575 Loyalty Points toward status, though their account would accumulate 52,825 Loyalty Points to spend. Through all of those actions, they may feel like they are on their way to Gold status with American at 30,000 points but would be woefully wrong.
Alaska Moves To The Front Of The Line
As of last year, there are two oneworld alliance members in North America. Alaska Airlines' MileagePlan has the same alliance partners and more outside the alliance. Its rates for earning are higher, its requirements for status are lower, and its redemption rates are lower too.
For those who would argue that Alaska simply doesn't have enough flights, and certainly not enough long haul international flights, not to worry – Alaska elites still earn status miles from flights with American Airlines. Top Tier elites with Alaska can also use the same eVIP systemwide upgrades that American awards its own Executive Platinum flyers, though just two instead of four.
Let's say you're a domestic traveler that spends every other week on the road. Depending on the cost of your airfare, you may or may not hit top status with American, but your chances with Alaska are far better. With American, the cost of the fare is the basis for Loyalty Points earned, but travelers, especially business travelers have little to no control over the cost of their trips and many have little flexibility in booking a more expensive flight or class of service.
That same traveler might want to take a trip to Southeast Asia each year, my family loves Hong Kong and Thailand. Traveling on American, business class tickets will eat up 140,000 miles while Alaska is 40% cheaper and earns faster.
The choice is clear.
Conclusion
American Airlines introducing its new frequent flyer program did make one great change for frequent flyers. The choice to move to Alaska Airlines MileagePlan full-time is not a no-brainer. The program is more rewarding, awards miles faster and requires fewer for redemptions. Alaska CEO, Ben Minicucci, should send his friend, Doug Parker of American Airlines, a bouquet of flowers, so long as he doesn't buy them through the American Airlines shopping portal.
What do you think? Does the new American Airlines Loyalty Points make the case for travelers to switch to Alaska Airlines MileagePlan?