During a long layover at San Francisco International Airport (SFO), I took the time to try out two coffee shops. One was far better than the other. But recently, I found an even better one.
Great Coffee At SFO
My first coffee, and by coffee I generally always mean cappuccino in this series of posts, was in the international terminal (G). Way down at the end of the concourse above gate G14 is a coffee shop called Joe & The Juice. Founded about two decades ago in Copenhagen, the chain has has over 300 locations worldwide in Europe, Asia, North America, and Australia.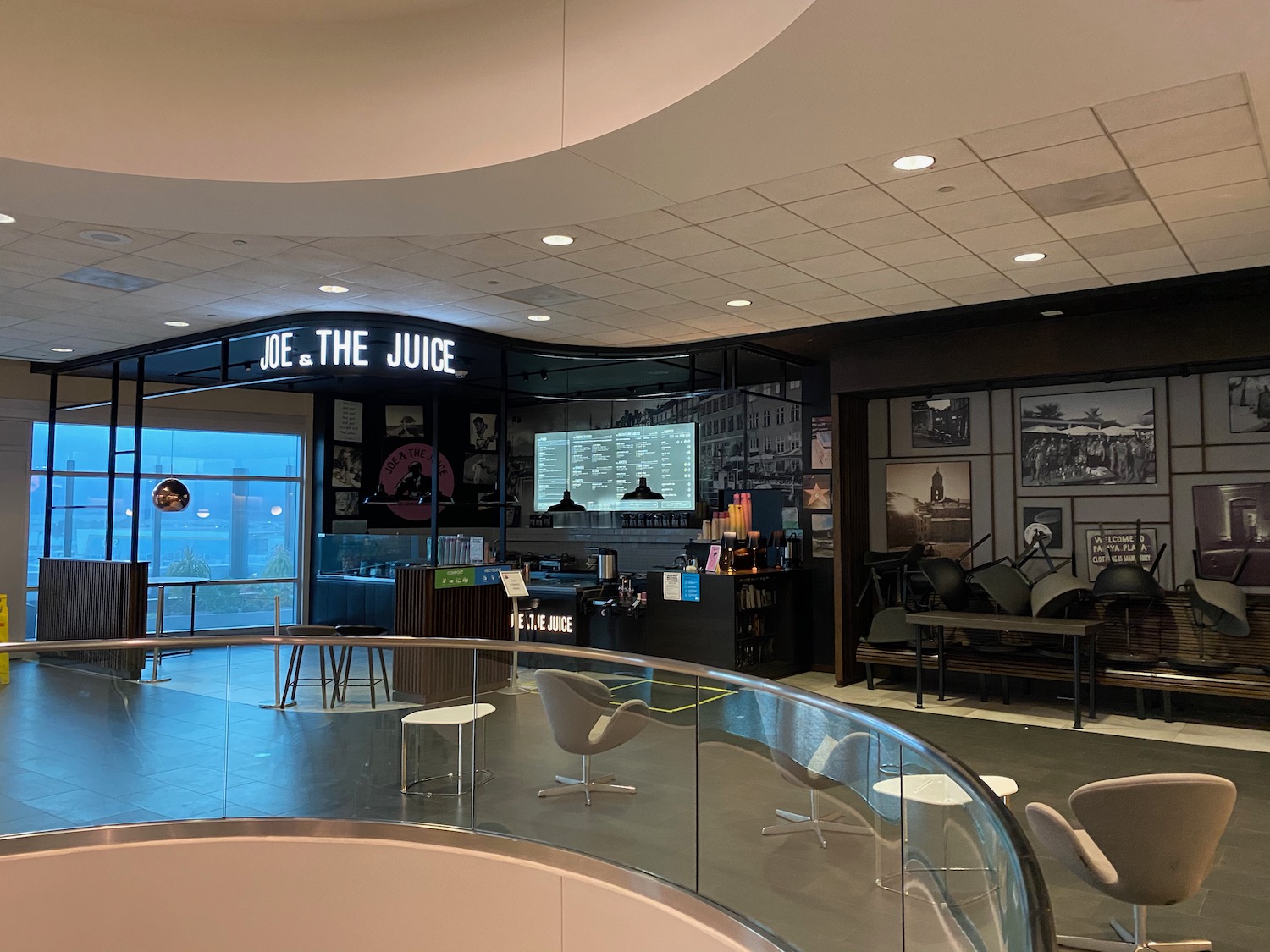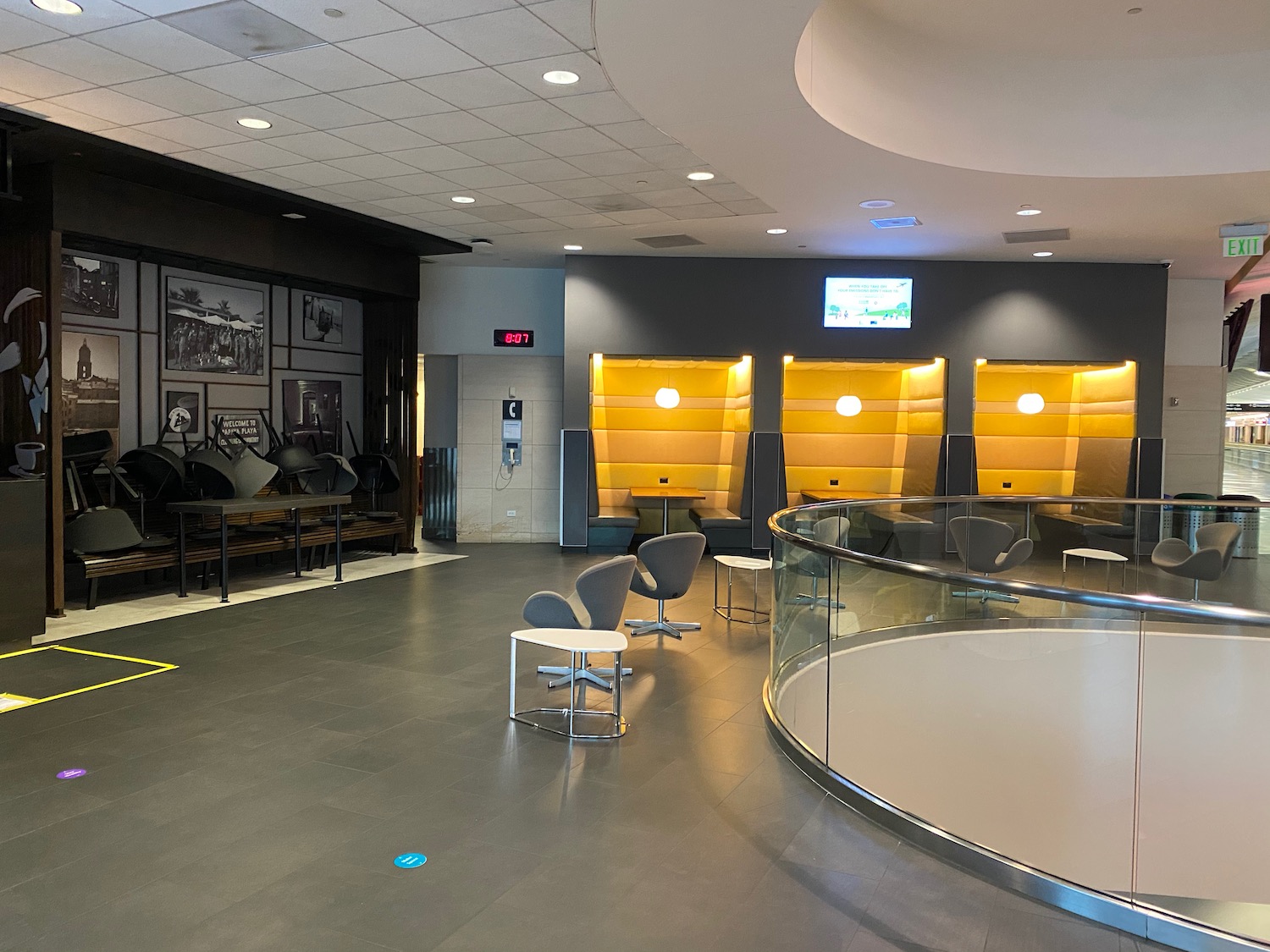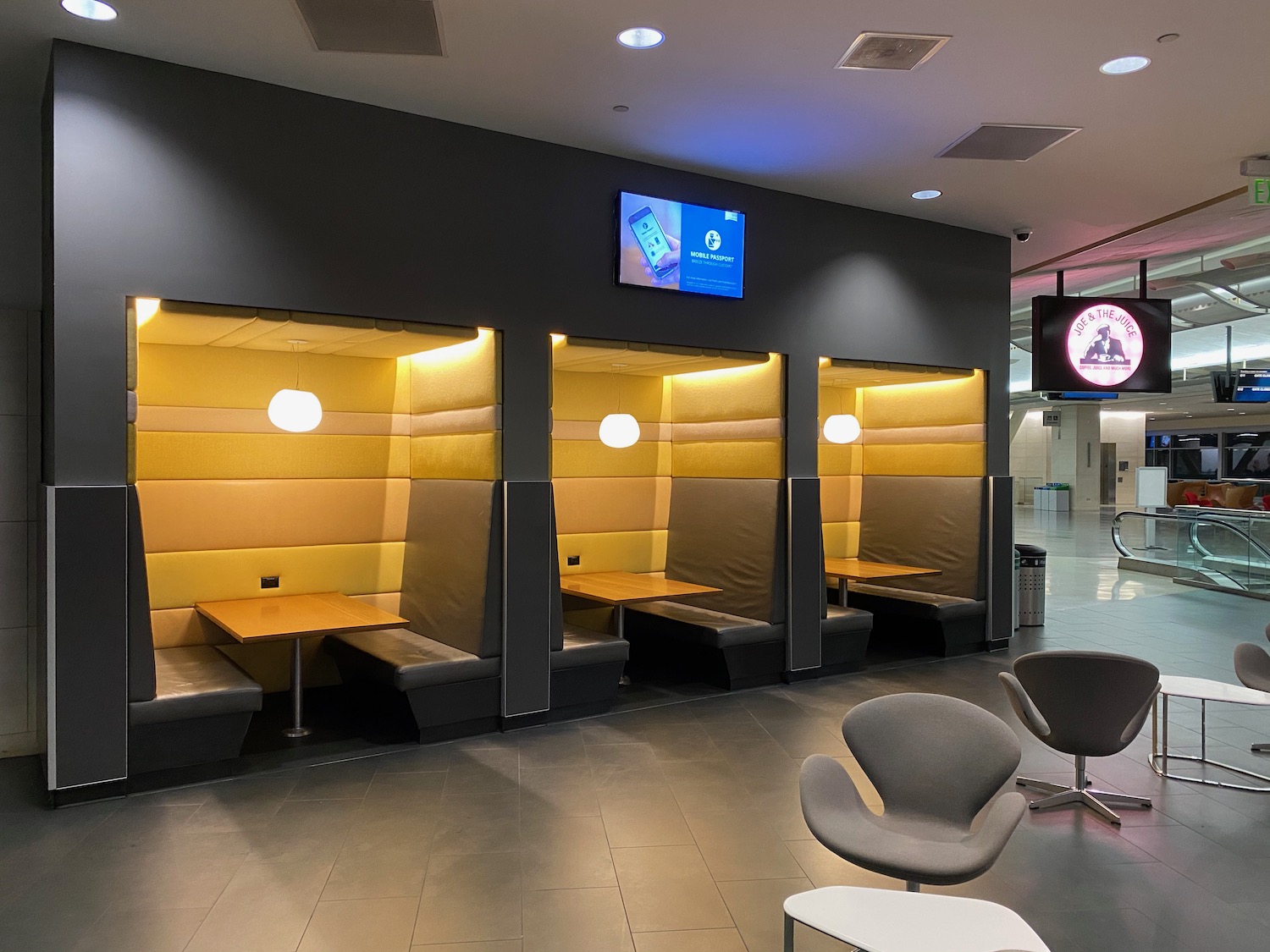 But I've got to be honest…I had never heard of it.  Still, I noticed a beautiful La Marzocco machine and figured they certainly got something right.
Joe & The Juice
SFO International Terminal (G) Departures Level
San Francisco, CA 94128
7:00AM – 8:00PM
I ordered a cappuccino and it was promptly crafted by friendly barista.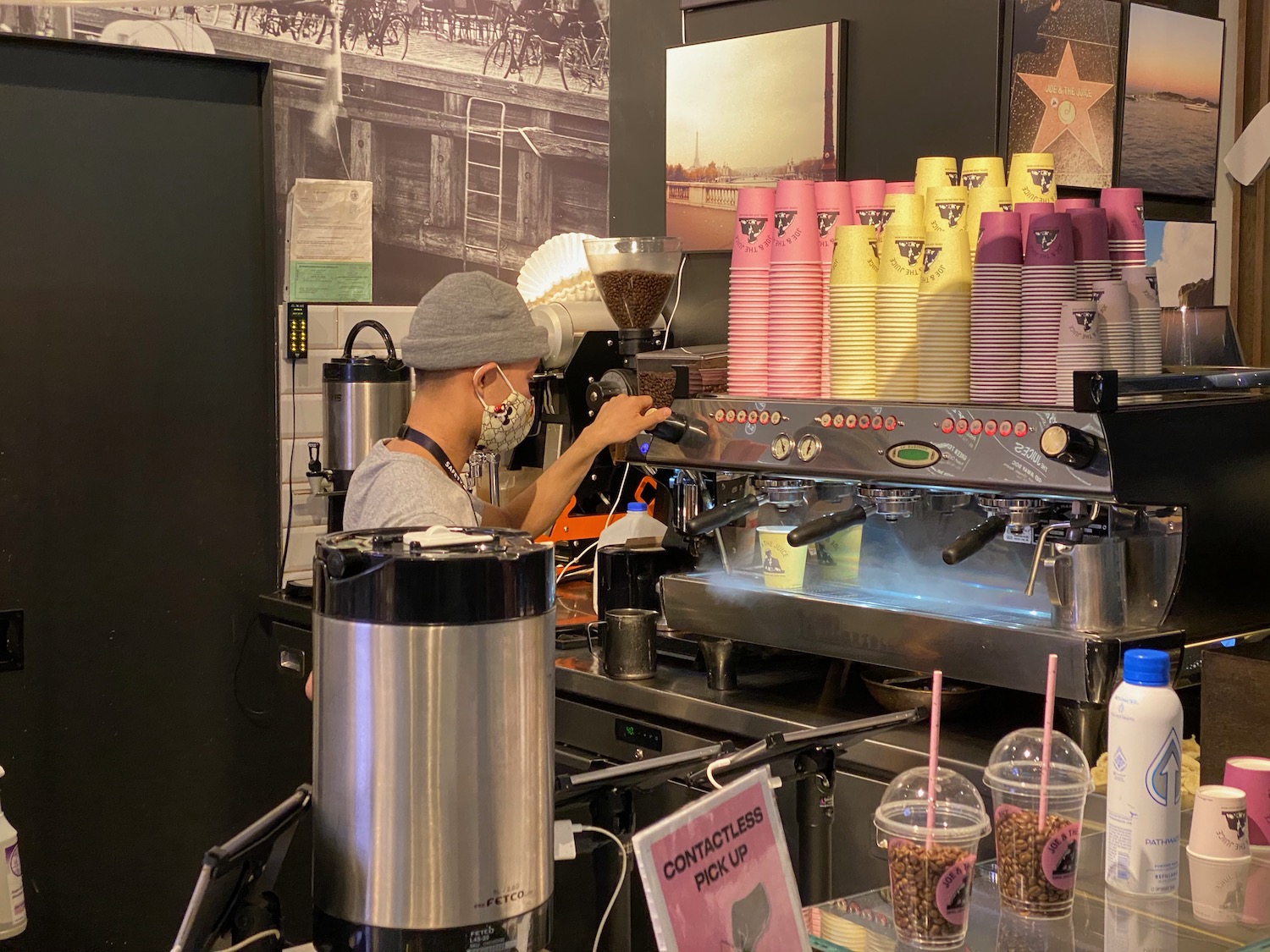 It was delicious. Not the best I've had by any means…I would have preferred a stronger, darker blend with more chocolate nodes…but it was very good. I particularly appreciated how the milk was blended with the espresso and that I wasn't asked what size I wanted. A real cappuccino is always two shots of espresso with an equal portion of milk.
My next stop was Green Beans Coffee Co. in Terminal 3, located in the food court "hub" of the terminal. This chain also has a location in Terminal 1.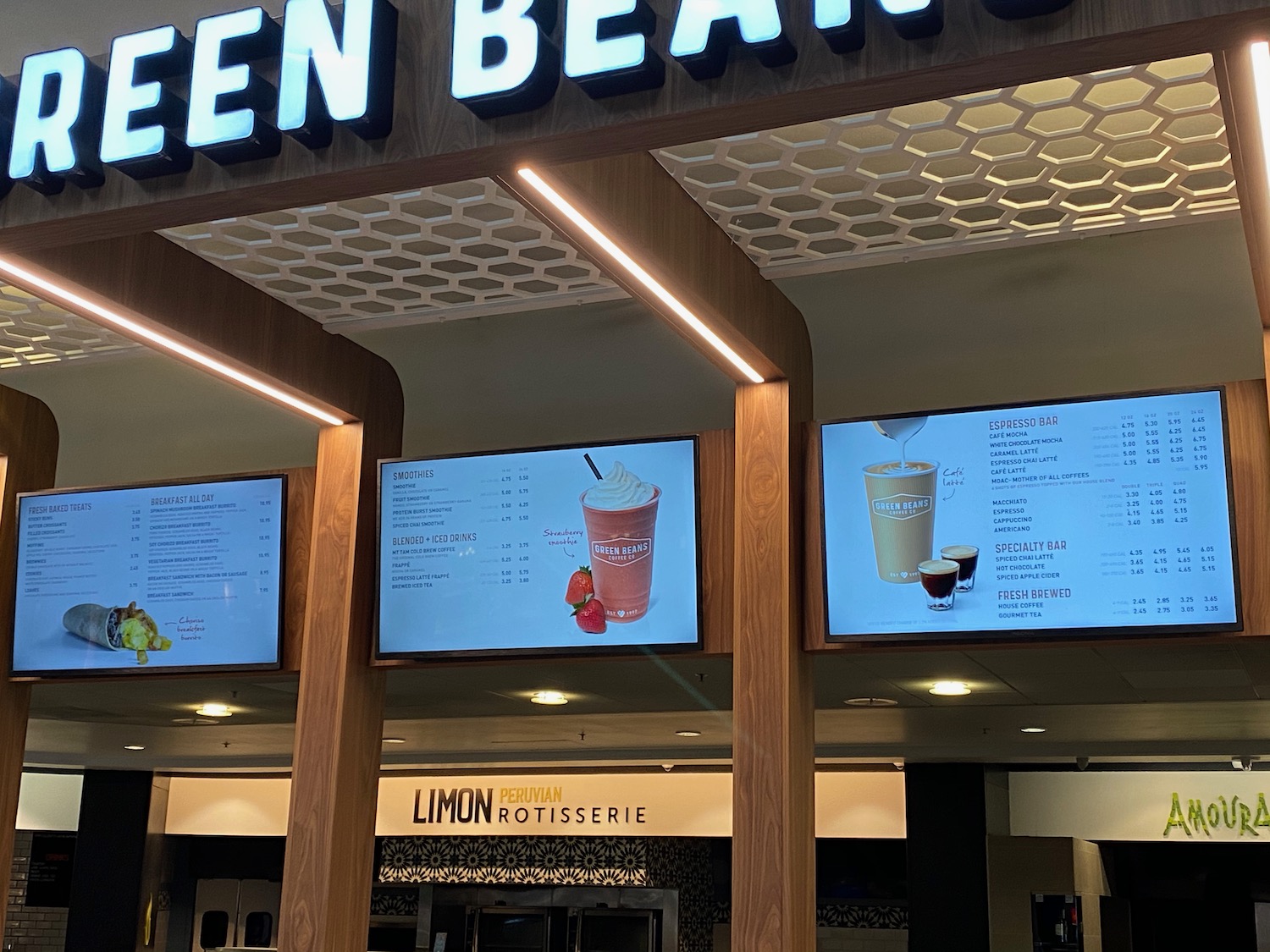 Green Beans Coffee Co.
SFO Terminal 3 Food Court
San Francisco, CA 94128
6:00AM – 10:00PM
I ordered a cappuccino again and was dismayed that despite a nice machine, it was prepared the "wrong" way. This "wrong" is subjective, of course, but cappuccino, in my estimation, is not meant to be espresso with fluffy foamed milk plopped on top. Please, that is not a real cappuccino.
Anyway, the coffee wasn't bad. It was scalding hot, almost burned, but when it cooled down I enjoyed the coffee as a cup of coffee, not as a cappuccino.
On a recent trip, however, I saw a new coffee shop just past the Terminal 3 food court in the F concourse that featured coffee from Verve.
Sidewalk Juice
SFO Terminal 3, Concourse F (near food court)
San Francisco, CA 94128
4:30AM – 11:00PM
As its name implies, Sidewalk Juice focuses on juice and smoothies, but also offers coffee. Pastries also looked excellent.
Verve is a roaster in Santa Cruz, CA that offers superior coffee beans. But would the barista be able to create a good cappuccino?
While he did not create beautiful latte art, the coffee was excellent and I'd put it slightly ahead of Joe & The Juice.
CONCLUSION
You're better off at either Green Beans or Joe & The Juice than Starbucks or Coffee Bean. However, I found Joe & The Juice to offer a much better cup of coffee than Green Beans. Now, though, my preference will be at Sidewalk Juice.
What is your favorite coffee shop at SFO?