For my first night in London, I checked out a new Hyatt Regency property that recently opened in the Stratford area east of central London. This strikes me as a great hotel for families and larger groups traveling together, but not for tourists who wish to be in the heart of London.
Hyatt Regency London Stratford Review
Location + Booking
The hotel is located directly inside the Stratford Westfield Shopping Centre. You can take the London Underground to Stratford (on the Central line or Jubilee line) and from the station it's a short five-minute walk to the hotel. Some mall signage still points you toward the Holiday Inn and Staybridge Suites, but the these are now the Hyatt Regency and Hyatt House, located under the same roof on different floors.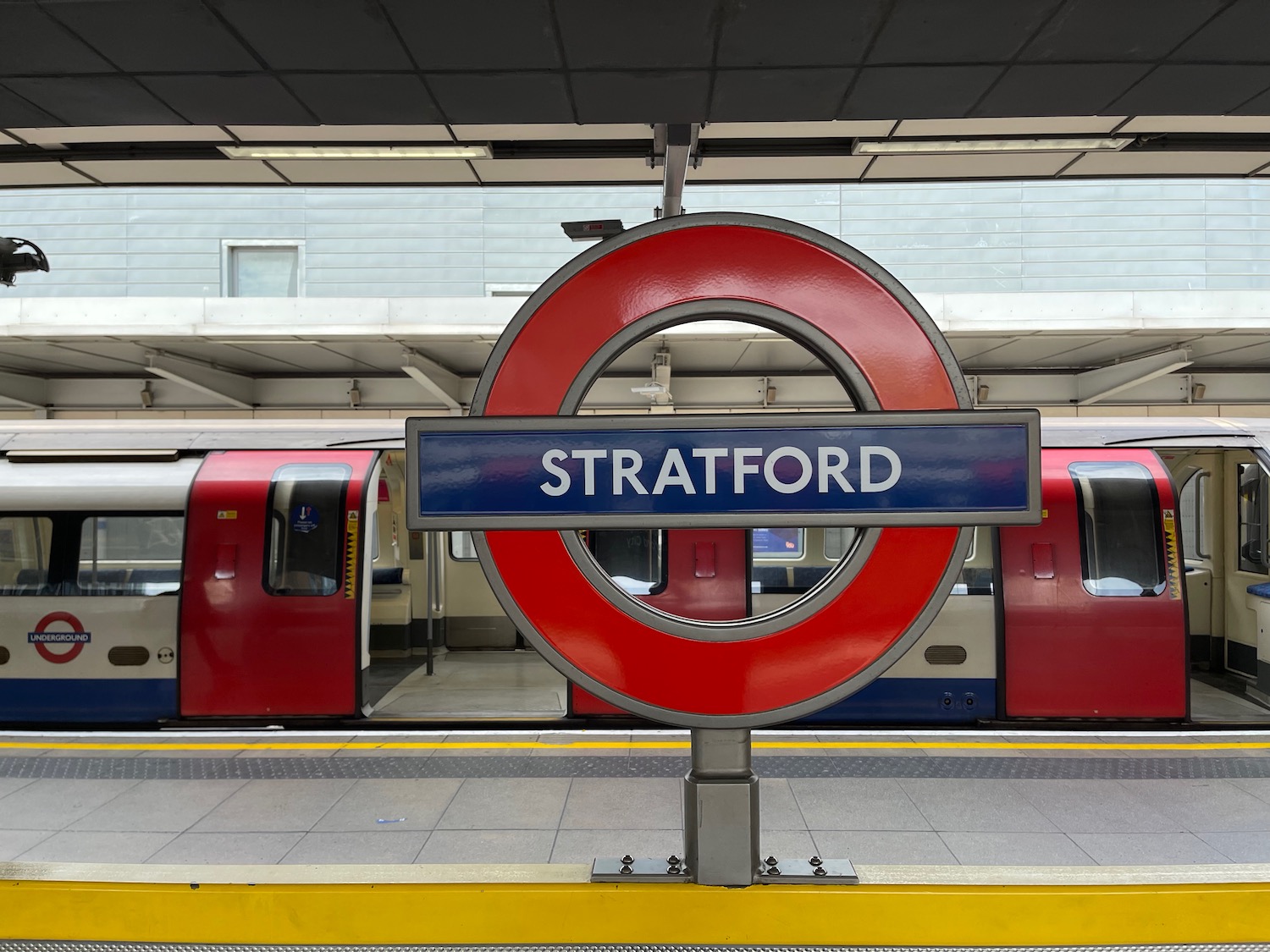 Don't think you're in central London or you can walk to any of the major London tourist attractions: you cannot. But there are attractions nearby beyond the mall including Queen Elizabeth Olympic Park.
My nightly rate was $150, which is very reasonable for London, especially during the summer. Then again, perhaps the location inside a shopping mall requires a discount over prevailing rates at other hotels.
Check-In + Lobby
You enter the hotel on the ground floor and take an elevator up to the lobby. Guests can go immediately up to their rooms, with different elevators for Hyatt Regency and Hyatt House guests.
I turned up at 10:00am, apologized for being early in my best British way, and asked if I could check-in early. The hotel was lightly filled and I was accommodated immediately. The lobby area is shared by the Hyatt Regency and Hyatt House and includes a bar and restaurant called Elondi.
Guest Room
This hotel has 225 rooms and only 10 suites. All were occupied or unavailable, so I was assigned a standard guest room on the 5th floor.
The common areas and guest rooms at this former Holiday Inn have been remodeled with fresh paint, carpet, and furniture. I found the room fairly lacking in character, yet clean and comfortable. The bed was very soft and I slept well (beating my jet lag by avoiding a nap, going to bed late, and getting up early).
As is increasingly the trend at newer hotels, there was not a built-in closet or large wardrobe, but am exposed closet and luggage rack.
A water kettle and bottled water were in the room, but no tea or coffee (even instant).
Finally, there was also a powder area near.
The bathroom was also remodeled and featured a walk-in shower (no bathtub), single sink, and toiletries from Antipodes.
Regency Club
This Hyatt Regency London Stratford does not currently have a Regency Club, but offers Globalist guests a pass which entitles them to complimentary coffee, tea, water, juice, and soft drinks in the hotel bar as well s nightly snacks.
The coffee machine at the bar is a decent one and I enjoyed a couple cappuccinos during my stay.
I also tried out the bar, where Globalists were invited to order a drink (I skipped it) and snack in the evening. I ordered roasted peppers with sea salt, figuring it would be a healthier snack than chips or French Fires or a sausage roll.
Here's the full dinner menu, which you could eat at the bar or in the restaurant dining area:
Gym
The gym, shared by both Hyatt properties, is located on the 12th floor and provides limited equipment, mostly cardiovascular (there is a single all-in-one strength training machine). During my visit the gym was still closed (I managed to peak in, obviously, but was informed that the gym was not yet ready to open).
Instead, guests were offered a pass to Gym Box, a membership gym a few doors down inside the mall. This was a such a great thing for me and a huge selling point of the hotel. The gym had most of the equipment I use in my own gym and also had a sauna. I enjoyed two workouts here.
Market
I suspect this will eventually expand to include snacks and other items as well, but currently there's a room around the corner from the lobby with soft drinks, water, beer, wine, and yogurt that you can purchase.
Laundry
Being connected to a Hyatt House does have its advantages and I love that complimentary self-serve laundry is available here. If you're traveling with kids or for an extended period, a night here could knock out your laundry and pay for itself compared to typical hotel laundry or dry cleaning costs.
Breakfast At Elondi
Breakfast in Elondi is offered mornings from 6:30am to 9:30am (7:00am to 10:00am on weekends). A buffet offers a variety of hot and cold breakfast items.
Self-serve coffee machines are available in the buffet area, but you can also request a better espresso-based coffee drink from the bar.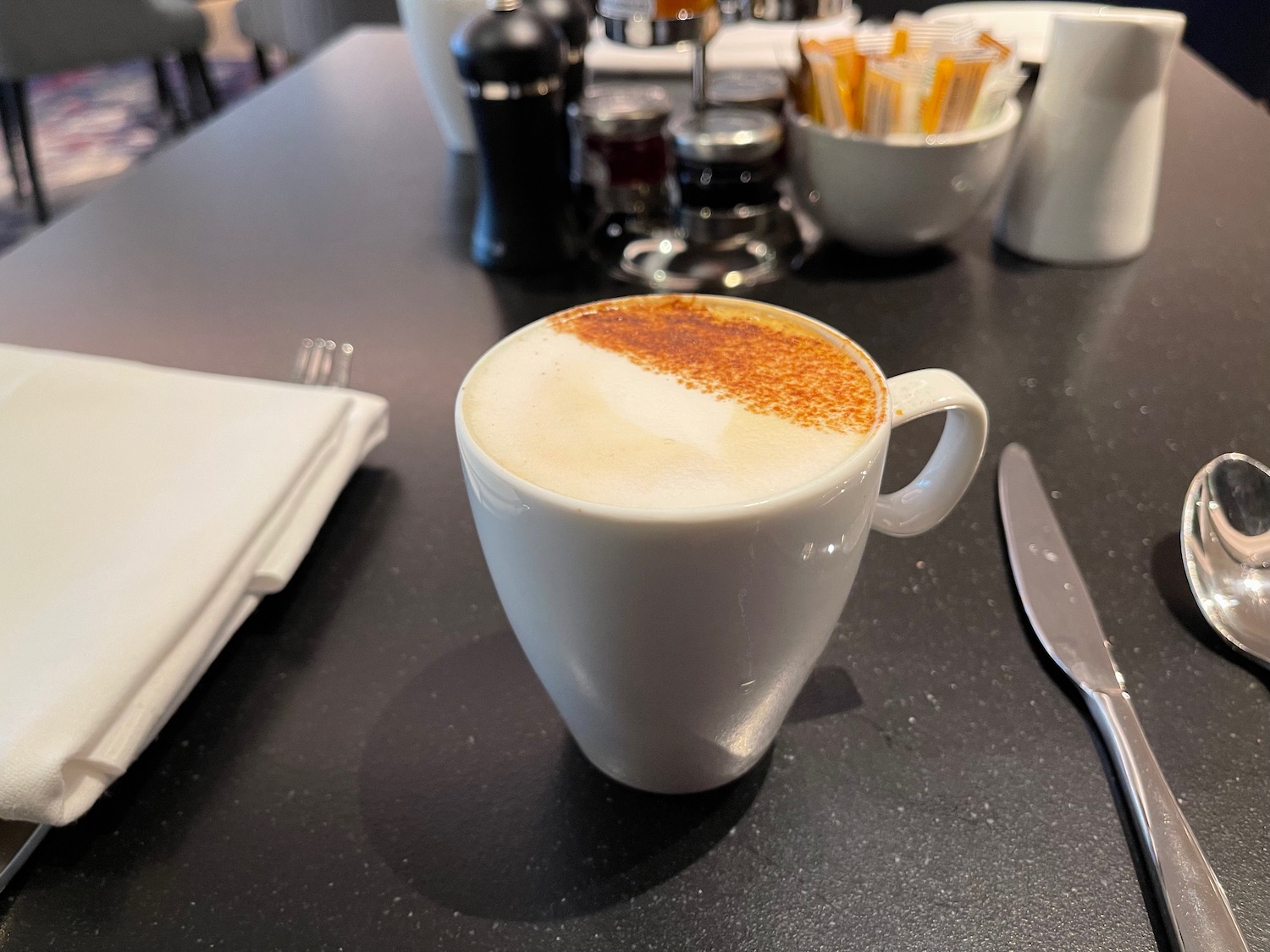 The Shopping Mall
As I mentioned with the gym, I actually like being located in the middle of a mall. The noise was not an issue and it was nice having a huge selection of (albeit less fancy) restaurants to choose from for dinner or even a large M&S grocery story. I'll gladly admit I had dinner at Nando's.
Again, this becomes a great option for families or groups because there is so much variety to choose from. Everyone can do their own thing.
CONCLUSION
I had a nice stay at the Hyatt Regency London Stratford. While not in the heart of London, the mall location worked well for me and I appreciated the recently refurbished guests rooms, which were clean and quiet.
Next I'll review the Hyatt House located on the same property.