I just stepped off my first ever KLM flight and found it to be a great overall experience.
The full SFO-AMS flight review will be published next week, but for now some initial impressions:
KLM's 787-9 Dreamliner features comfortable reverse herringbone seats
Food exceeded expectations, particularly the "beef stew" main course
Onboard Internet is ghastly expensive and functioned poorly
Crew was efficient and kind
I love the little blue Delft Blue houses that are presented to each passenger, filled with Dutch gin
Sleeping on a 2pm departure is nearly impossible for me, even with a great business class seat and 10hr flight
KLM 787-9 World Business Class Pictures
Compared to business class seats on the 747, 777, and A330, some of which are not even lie-flat, the 787-9 reverse herringbone has the best business class seat in the KLM fleet. Furthermore, onboard internet service on KLM is only available on the Dreamliner.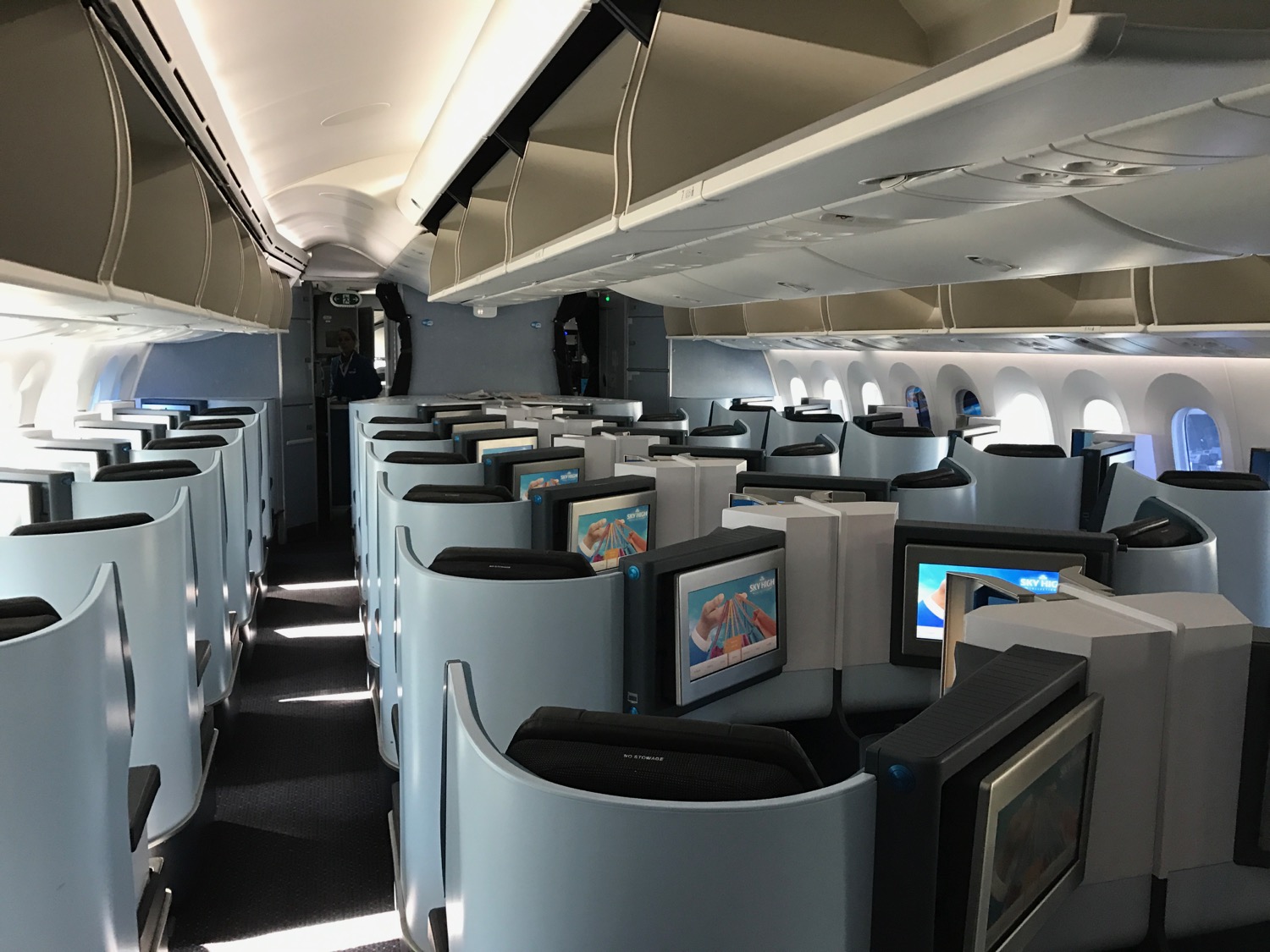 Stay tuned for the full KLM 787 Business Class report next week!