I spent 30 minutes in the Lufthansa G24 Senator Lounge in Munich prior to my flight to Frankfurt and enjoyed a tender piece of chicken and the ability to print, which was suddenly vital to continuing my journey to Kenya.
Lufthansa Senator G28 Lounge Munich Review (MUC)
I would not have left the Senator Cafe but I needed to print a document (my visa to Kenya) and figured a Senator Lounge would have a printing facility. Thankfully, it did.
Lufthansa has two Senator lounges in the Schengen Area of Terminal 2 at Munich Airport one near G24 and this one near G28. I prefer the G24 lounge because barista-made coffee is available, but had never checked out this one and it certainly served its purpose. This lounge is open daily from 5:00 am to 10:00 pm.
Access requires Star Alliance Gold status. Those passengers traveling in business class on a Star Alliance carrier can use the Lufthansa Business Lounge which is located directly above the Senator Lounge. For what it's worth, I took a peak inside the business lounge (upstairs) and it appears a lot more modern:
The Senator Lounge, at 5:00 pm on a Monday, was quite busy. Most seats were taken, though I still did not have trouble finding a seat. After dealing with the printing issue (which was not without trial – a lounge agent had to reset the machine and there are many steps before you can obtain the printout), I sat down to work. Internet was blazing fast and I also used the time to charge my devices, which I foolishly did not charge on my long flight from San Francisco to Munich.
A couple small rooms with three windows are intended for telephone calls.
I really wasn't hungry, but the chicken looked so delicious I decided to try a piece…it was just as delicious as it looked and it nice that the COVID-19 cutbacks at Lufthansa Senator Lounges appear to have been rolled back. It's a shame I had no appetite because the beetroot soup, Nurnberg-style sausages with sauerkraut, and falafel peas balls with spinach cream and baby spinach, all sounded delicious. There was a nice salad, bread rolls, meat, cheese, and a number of desserts also available.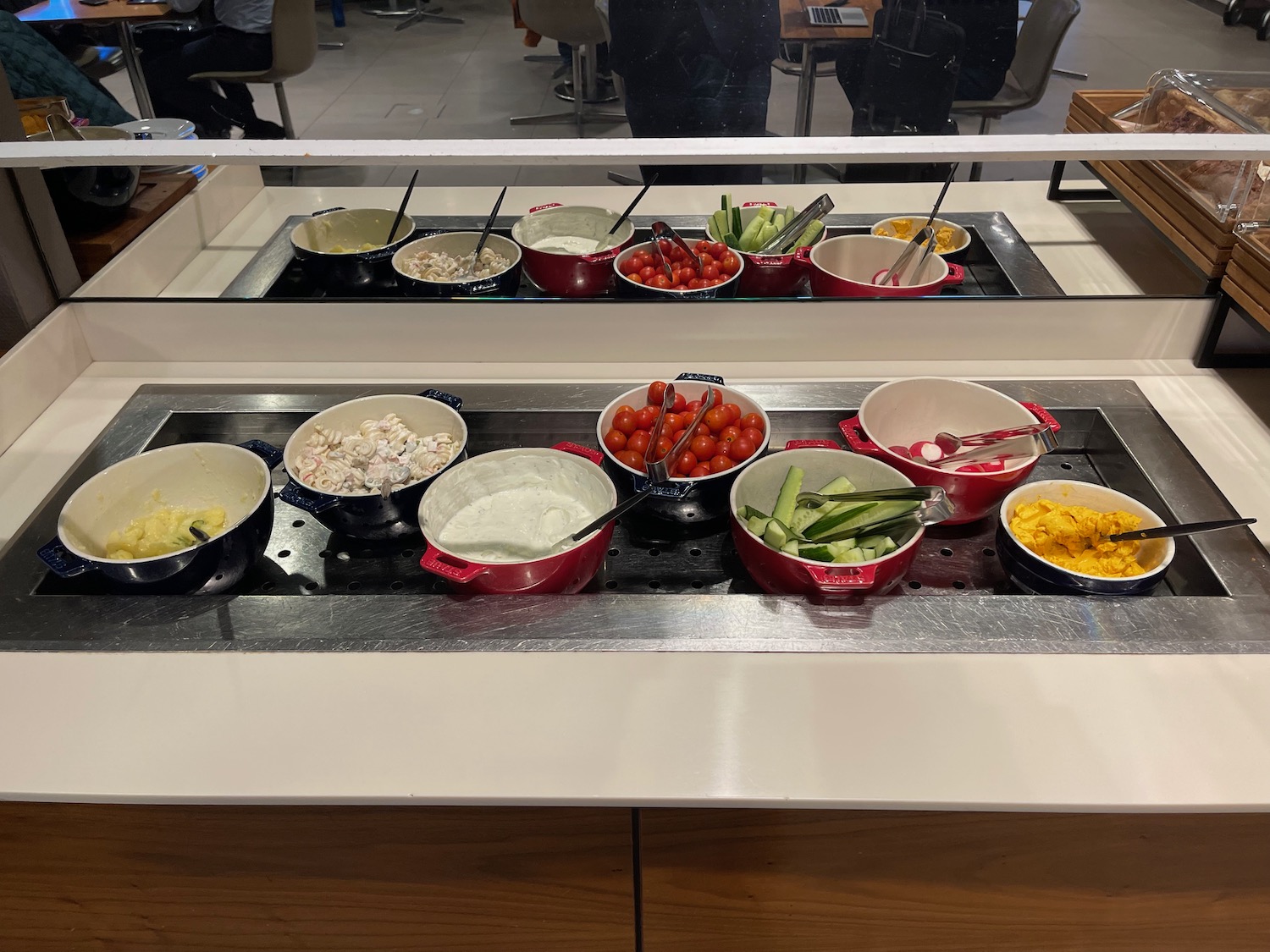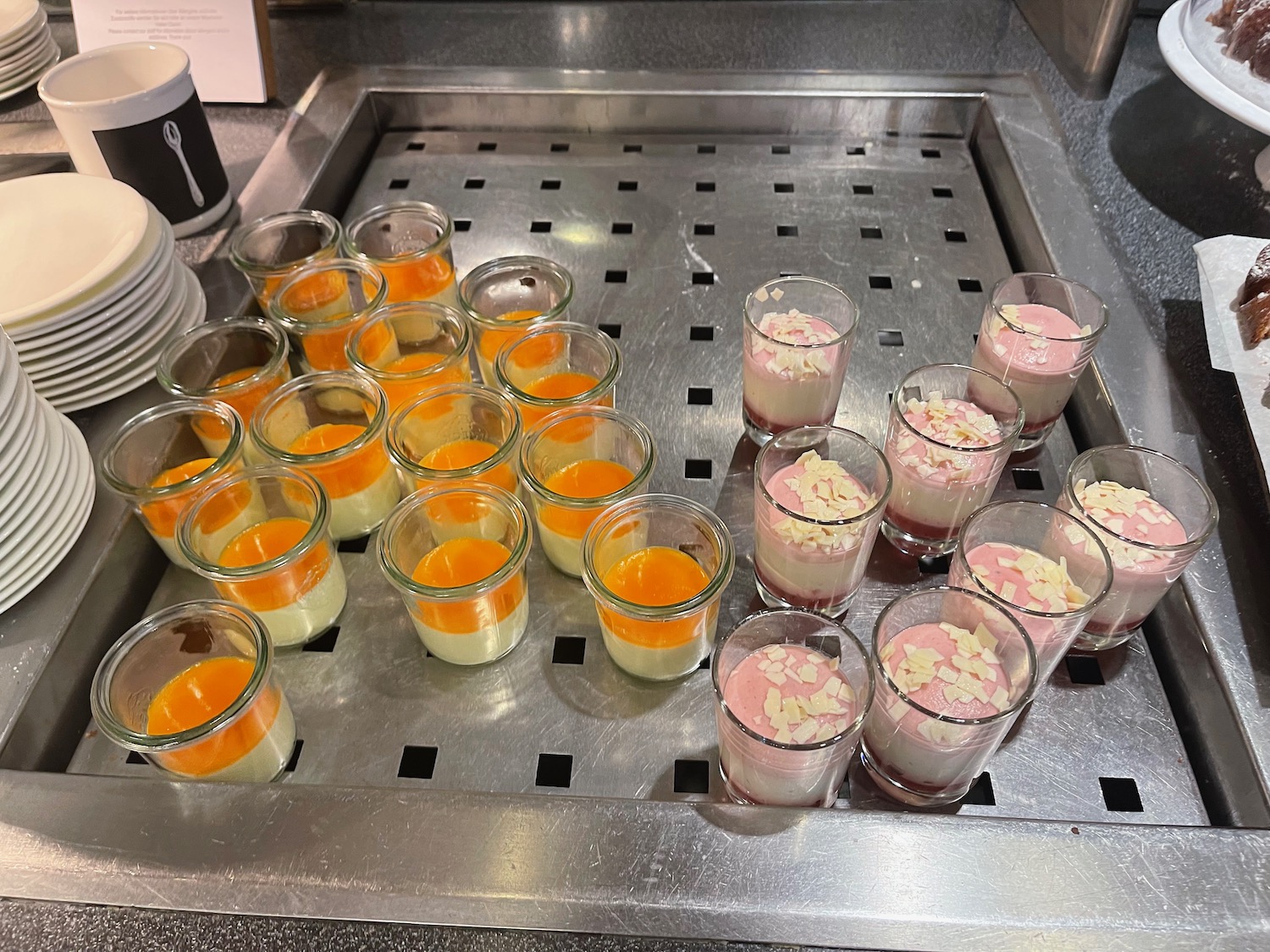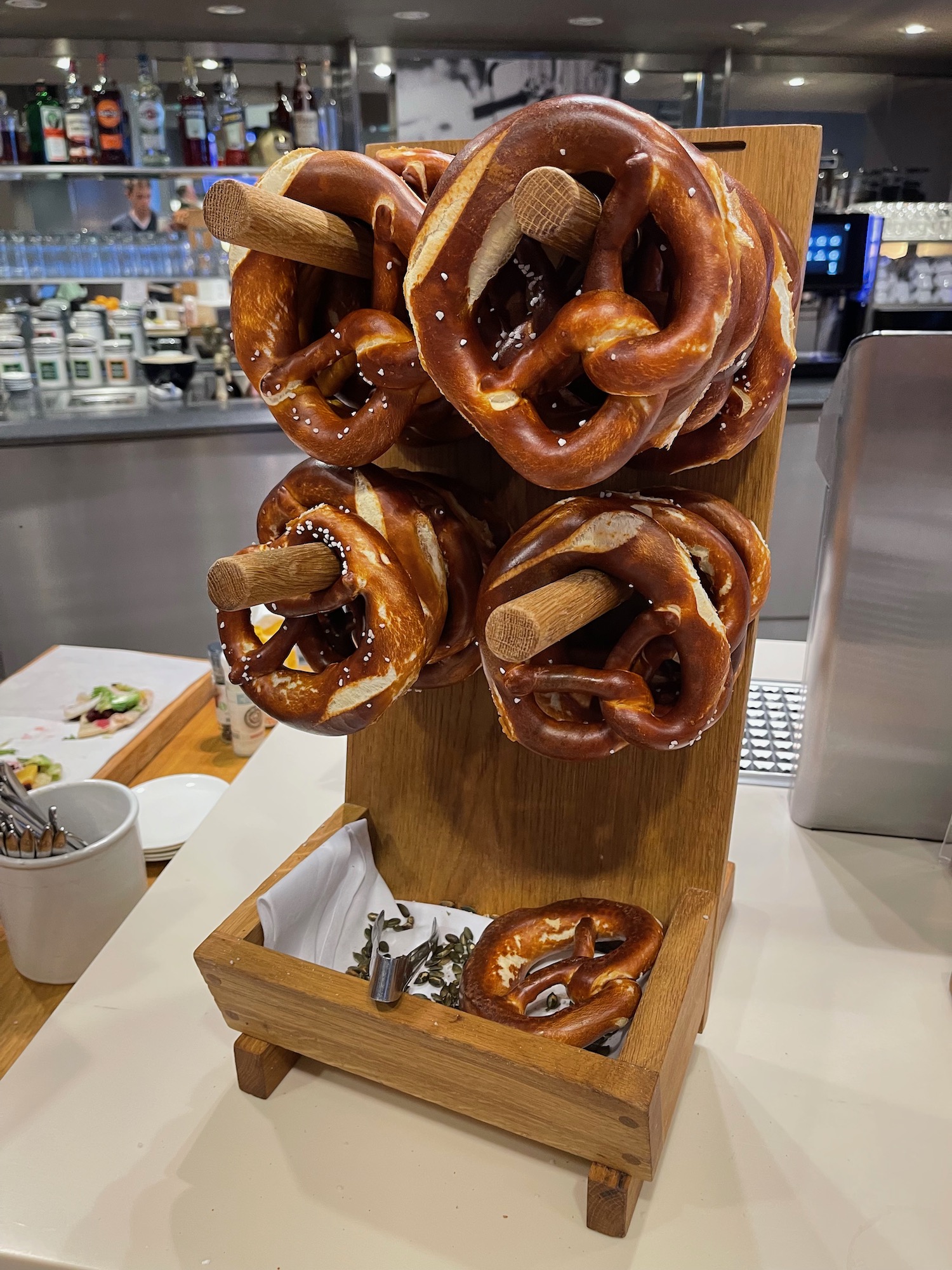 Alcohol was self-serve with beer, wine, and spirits (including four different Bacardi rums and three different gins from Bombay Sapphire). Soft drinks, coffee, tea, and juice were also available.
Restrooms were available and showers were available upon request, with a hilarious warning to take short showers "if possible."
I was tickled to see newspapers and magazines available. I dislike the trend to digitize all newspapers and periodicals, though I understand that achieves both cost-cutting and "green" goals.
CONCLUSION
While the G24 Senator Lounge (or nearby Senator Cafe) are both superior Lufthansa Senator Lounges in the Schengen area of Munich because both offer barista-made coffee, I appreciated the generous selection of food and ability to print in this lounge. Bottom line: this lounge served my needs and helped me to get my document printed. Although that seems almost antiquated today, I still appreciate lounges which have printers, copiers, scanners, and fax machines.