Algeria has a great coffee culture and I found two great coffee shops in Algiers.
Best Coffee In Algiers, Algeria
Using Google to search for "third-wave coffee," I found a great coffee shop called Narcoffee Roasters in the Hydra neighborhood of Algiers. From my hotel, I took a taxi there, a journey of about 25 minutes.
Narcoffee Roasters Algeria
Blv Sidi Yahia
Hydra 16000, Algeria
+213 558 19 19 19
7:00 am – 11:00 pm (daily)
Narcofee is based in Romania, but has now opened its first location in Algeria.
I ordered downstairs and then headed upstairs to a shared dining room that even had a kid's play area.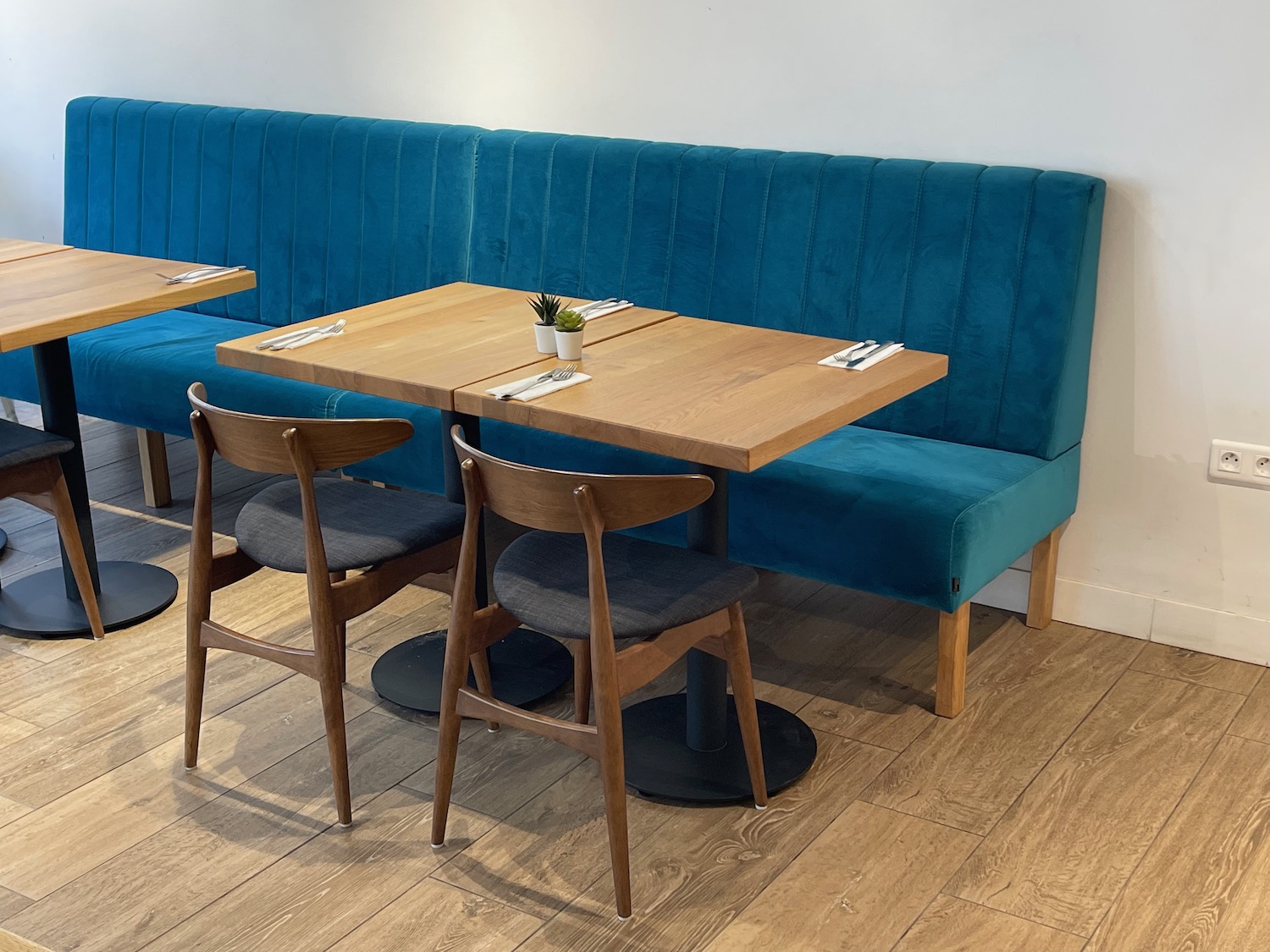 I started with a flat white…it was perfect.
Next I had a cortado, which was even better.
I greatly enjoyed speaking to the two young men who were running the coffee shop. I loved the enthusiasm for coffee and the beautiful little café, with a great La Marzocco machine.
They recommended I try El Hyl Coffee as well, which I did visit the following day.
El Hyl Coffee
36 Rue Hadj Ahmed Mohamed
Hydra, Algeria
+213 542 46 49 51
8:30 am – 8:30 pm (Sunday – Thursday)
10:00 am – 8:30 pm (Saturday)
Closed Fridays
I took my driver in here and bought him a cup of coffee and he shook his head, stating that the pricing was ridiculously high. For sure, this was a bougie coffee shop appealing to foreign expats located in the neighborhood in which many foreign embassies are located.
Nevertheless, I greatly respect the entrepreneurial spirit of the coffee shop, and judging by the people inside it, there is certainly demand for such a venture. Cakes and brunch were available too.
Here, I enjoyed a great cortado and a lovely espresso macchiato.
I realize it's somewhat tragic to pay exponentially more for coffee than I would have paid at a roadside stand even within the city limits of Algiers, but I salute the premium coffee culture and those who endeavor to bring it all over the world. Like wine, coffee is meant to be savored and appreciated.
CONCLUSION
The third-wave coffee culture is alive and well in beautiful Algiers, and I found two gems that I highly recommend and look forward to returning to. Both El Hyl and Narcoffee offer exceptional coffee in the Algerian capital.
---
This post is part of my Algeria trip report.