I had the great pleasure of watching a pair of drug deals take place during my short bus ride on NJTransit from New Jersey Penn Station to Newark Airport. Just another ride to the airport…
The Drug Bus To Newark Airport
On my way back from Washington, DC I had to run an errand in Manhattan. Since I was near the World Trade Center, rather than take NJTransit from New York Penn to Newark Airport, I took PATH to Newark Penn and then boarded a bus to Newark Airport. It was the first time I've ever used PATH.
After navigating through the station at Newark Penn, I found the bus depot where my bus to Newark would depart. There was a lady and her daughter traveling on Spirit Airlines (I saw their boarding passes) with luggage about as large as they were…huge suitcases that they could not even lift on the bus. I helped them lift one up inside and was shocked at how heavy it was. Were they bringing rocks along? I can only imagine what a field day they would have with Spirit Airlines at check-in.
I took a seat in the very back of the bus and a couple young guys took a seat in front of me. As we pulled out of the station, one pulled out a black bag and a scale from his backpack. Oh yeah. He proceeded to pull out what appeared to be marijuana (recreational pot is still illegal in New Jersey), took some out, put it on a scale, then handed it to the guy next to him along with some paper to roll it. Cash exchanged hands, consummating the deal.
We came to our first stop on Broad Street and a guy in a FedEx uniform boarded, came to the back of the bus and sat down next to the guys. Yep, you guessed it.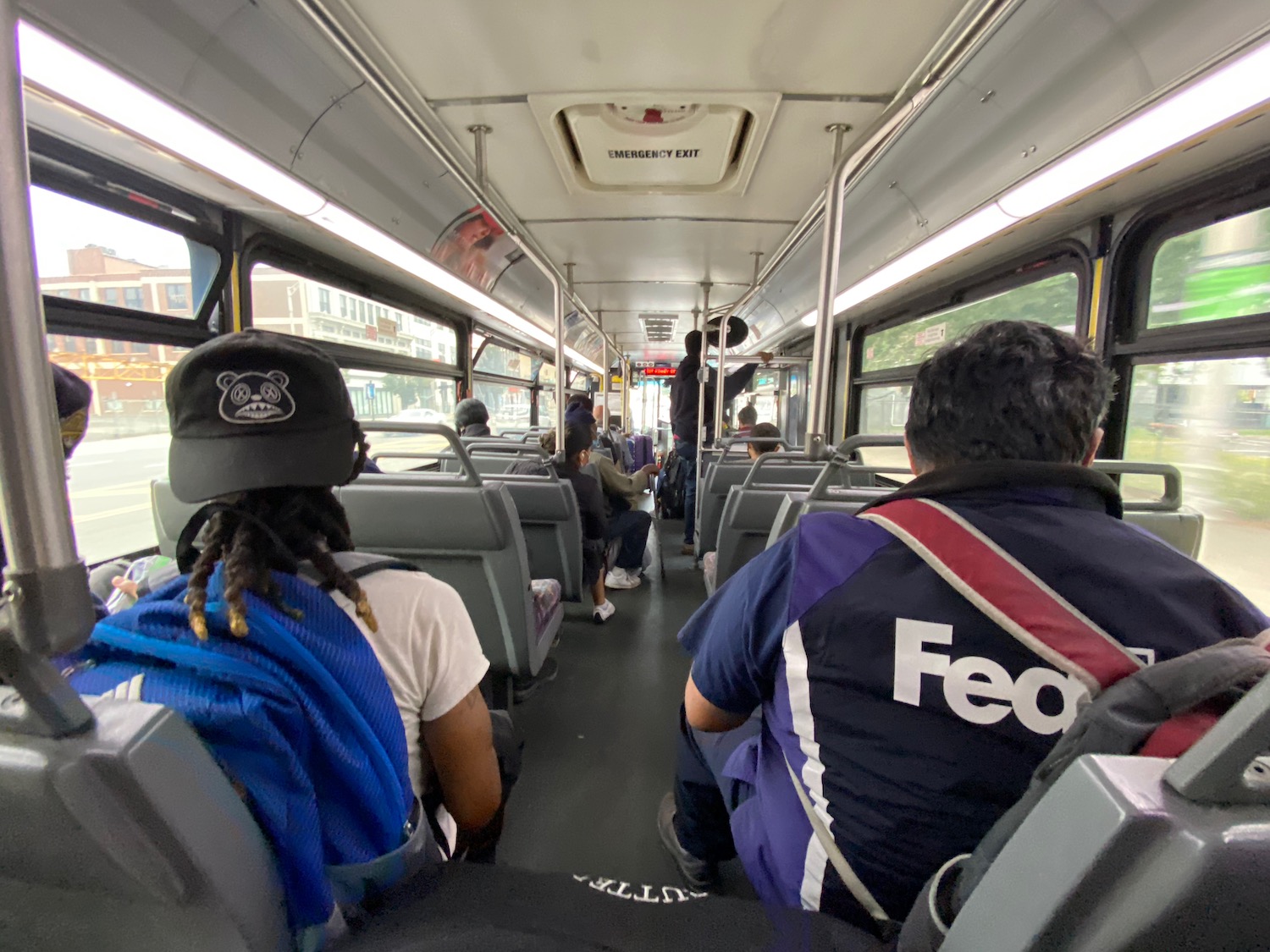 Everyone got off at Terminal A at EWR. Not sure what they were going to do at the airport without bags, but perhaps visiting clients?
CONCLUSION
From Lower Manhattan the PATH/bus combo was much easier and cheaper than returning to New York Penn and quicker than taking Uber. I'd do it again. But that bus ride to Newark Airport…