While staying at the Hyatt Regency London Stratford I could not help but to check out the Hyatt House, which is located in the same building and shares common areas with the Regency. Which one is better? It depends upon what you are looking for.
Hyatt House London Stratford Review
I'll discuss the pros and cons of booking the Hyatt House versus Hyatt Regency below.
Location + Booking
The hotel is located directly inside the Stratford Westfield Shopping Centre. You can take the London Underground to Stratford (on the Central line or Jubilee line) and from the station it's a short five-minute walk to the hotel. You can also take National Rail from St. Pancras station, which takes less than 10 minutes to reach Stratford. Some mall signage still points you toward the Holiday Inn and Staybridge Suites, but the these are now the Hyatt Regency and Hyatt House, respectively, located under the same roof on different floors.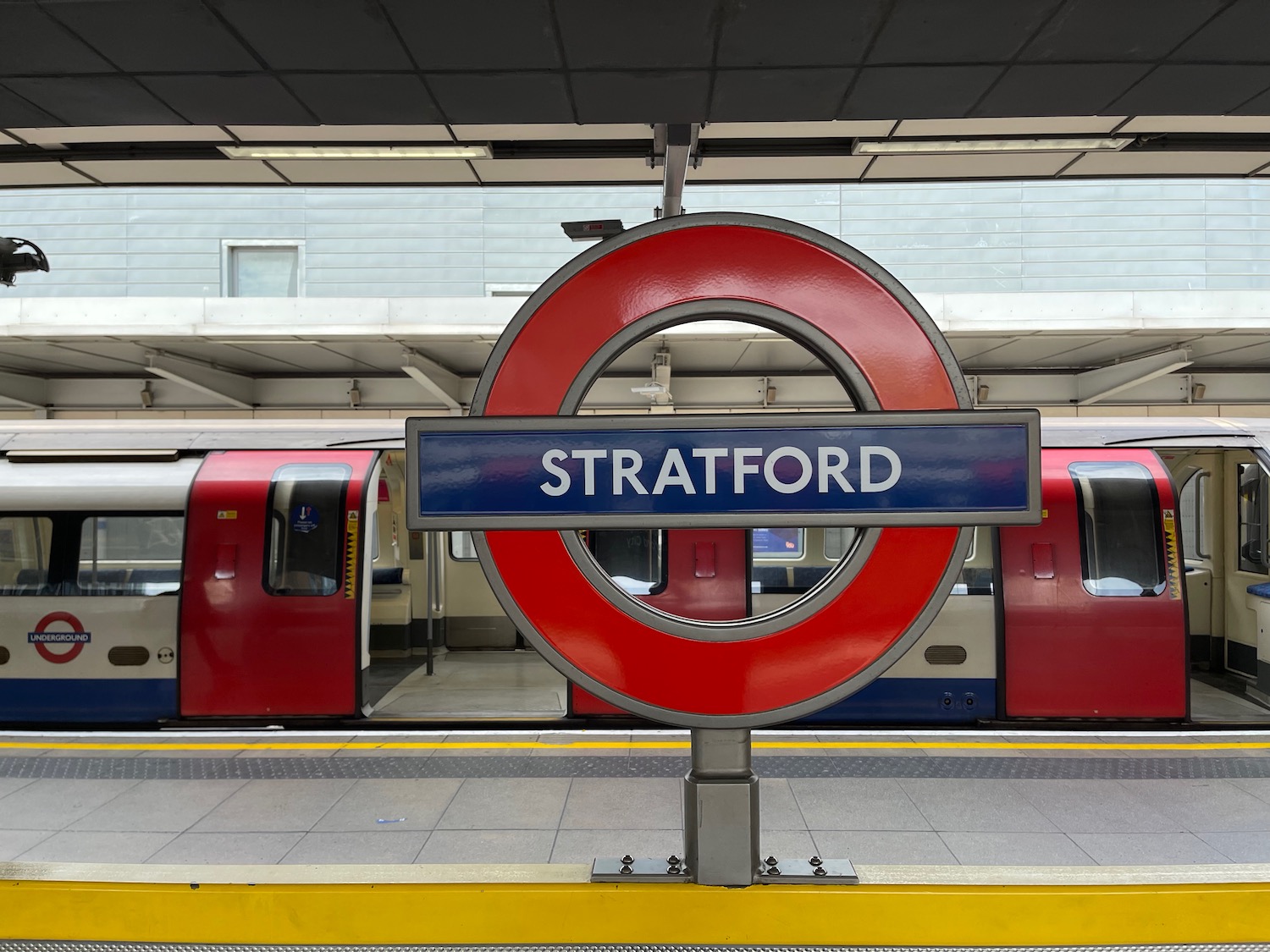 Don't think you're in central London or you can walk to any of the major London tourist attractions: you cannot. But there are attractions nearby beyond the mall including Queen Elizabeth Olympic Park.
This hotel costs about $140/night, which is very reasonable for London, especially during the summer, and is about the same price as the Hyatt Regency. Then again, perhaps the location inside a shopping mall requires a discount over prevailing rates at other hotels.
Check-In + Lobby
You enter the hotel on the ground floor and take an elevator up to the lobby on the third floor. Guests who have already checked in can go immediately up to their rooms, with different elevators for Hyatt Regency and Hyatt House guests.
The lobby area includes a bar and restaurant called Elondi.
Guest Room
This hotel has 127 rooms, a mix of studios and one bedroom apartments. All have fully equipped kitchens.
Here's a studio:
Here's a one-bedroom:
As you can see, the rooms look a tad dated, but actually not too bad and were clean and well-maintained.
Elondi Bar
The lobby bar includes light snacks and drinks. available throughout the day.
The coffee machine at the bar is a decent one and I enjoyed a couple cappuccinos during my stay.
I also tried out the bar, ordering peppers with sea salt.
Here's the full dinner menu, which you could eat at the bar or in the restaurant dining area:
Gym
The gym is located on the 12th floor and provides limited equipment, mostly cardiovascular (there is a single all-in-one strength training machine). During my visit the gym was still closed (I managed to peak in, obviously, but was informed that the gym was not yet ready to open).
Instead, guests were offered a pass to Gym Box, a membership gym a few doors down inside the mall. This was a such a great thing for me and a huge selling point of the hotel. The gym had most of the equipment I use in my own gym and also had a sauna. I enjoyed two workouts here.
Market
I suspect this will eventually expand to include snacks and other items as well, but currently there's a room around the corner from the lobby with soft drinks, water, beer, wine, and yogurt that you can purchase.
Laundry
Staying at a Hyatt House does have its advantages and I love that complimentary self-serve laundry is available here. If you're traveling with kids or for an extended period, a night here could knock out your laundry and pay for itself compared to typical hotel laundry or dry cleaning costs.
Breakfast At Elondi
Breakfast in Elondi is offered mornings from 6:30am to 9:30am (7:00am to 10:00am on weekends). It is included (free) for all Hyatt House guests. A buffet offers a variety of hot and cold breakfast items.
Self-serve coffee machines are available in the buffet area, but you can also request a better espresso-based coffee drink from the bar.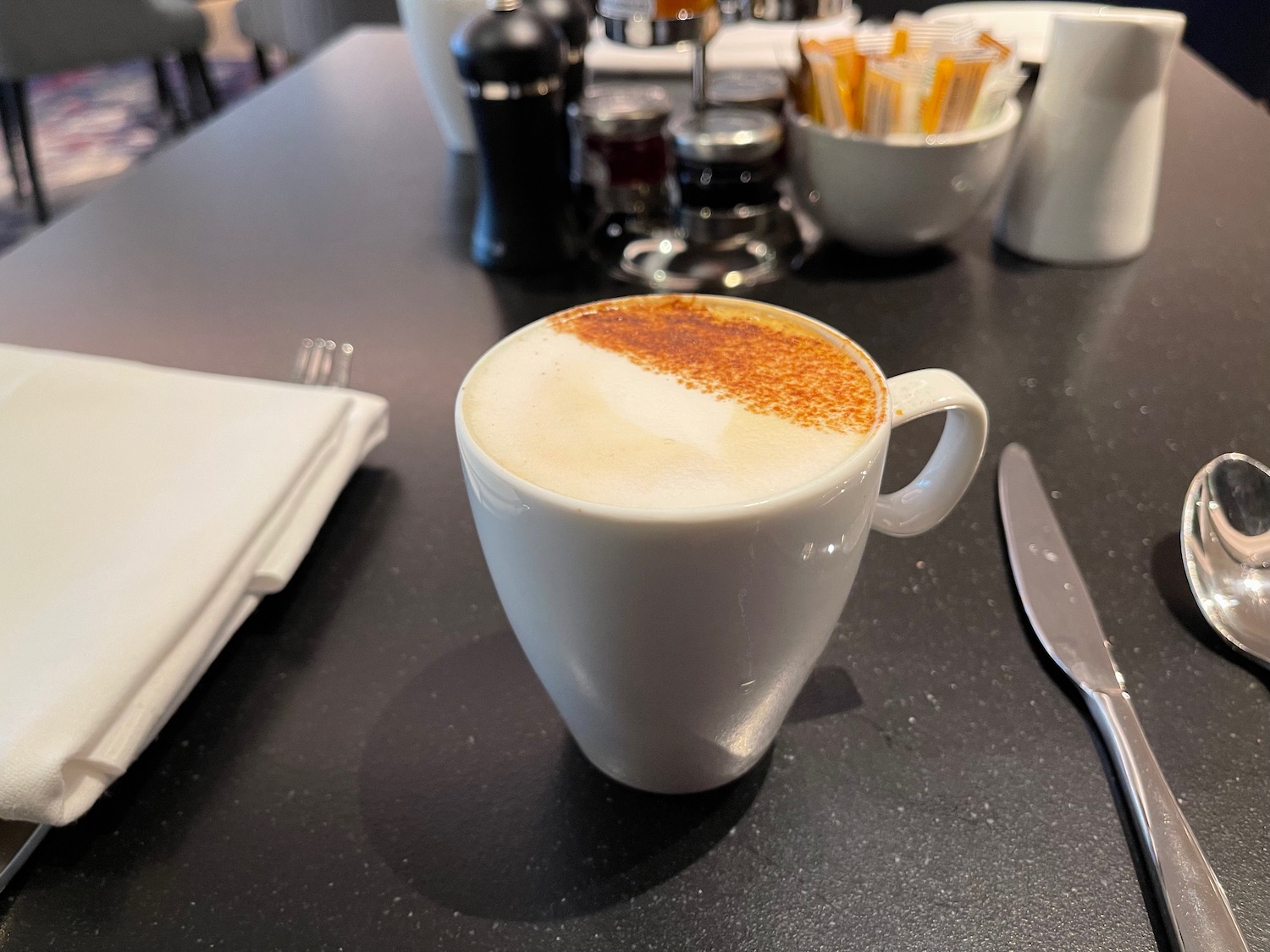 The Shopping Mall
As I mentioned with the gym, I actually like being located in the middle of a mall. The noise was not an issue and it was nice having a huge selection of (albeit less fancy) restaurants to choose from for dinner or even a large M&S grocery story. I'll gladly admit I had dinner at Nando's.
Again, this becomes a great option for families or groups because there is so much variety to choose from. Everyone can do their own thing.
Hyatt Regency Vs. Hyatt House
So what is better, the Regency or the House? It really depends upon what you are looking for. The Hyatt House is better for families, with a full kitchen and a couch that turns into a bed in one-room apartments. The rooms, however, are dated (clean, but dated) and have not been updated from when the property was a Staybridge Suites. Breakfast is also included for all guests, unlike at the Regency where (the same) breakfast is only complimentary for Globalists.
The Regency rooms are more modern, with new furniture and new beds. Both hotels have access to complimentary laundry facilities and a gym.
If I was traveling with my family, I'd be tempted to choose the House if I could not get a suite at Hyatt Regency.
CONCLUSION
The Hyatt House London Stratford is a nice addition to the Hyatt family in London. While not in the heart of London, the mall location worked well for me and I appreciated full kitchen, laundry facilities, and generous buffet breakfast spread.
For comparison purposes, you can check out my review of the Hyatt Regency here.