Modern and sleek, the Hyatt Regency Bangkok is a snazzy hotel adorning the Bangkok skyline. Throw in good service and and nice amenities and you have a winning combination. This review covers my recent stay.
Hyatt Regency Bankgok Review
While I was very comfortable at the Grand Hyatt Bangkok, I chose to move to the Hyatt Regency for my final night in Bangkok because I had not previously reviewed it. At $90/night it was more expensive than the Grand Hyatt, but still quite reasonable, especially considering I was upgraded to a suite due to my World of Hyatt Globalist status.
Location
The hotel is located on Sukhumvit Soi 13 in a dodgier area of town than the Grand Hyatt or Park Hyatt. If you are taking public transport, it is an easy walk from the Nana BTS station.
Check-In
I had called ahead to see what time my suite would be ready (the World of Hyatt app indicated the upgrade, but nothing further) and was informed it would not be ready until 4:00PM, though if I wanted a regular room I could check-in anytime. I was happy to wait for the suite.
I had a bit of a scare when my credit cards were rejected…but it turned out to be there machine, not my cards. Whew!
The lobby area is modern…I'm not sure how else to describe it. It looks great now, but I do wonder whether it will age well. One half of the lobby is very dark, no matter the time of the day, while the other side of the lobby features (faux) cheery blossom trees and much more natural light.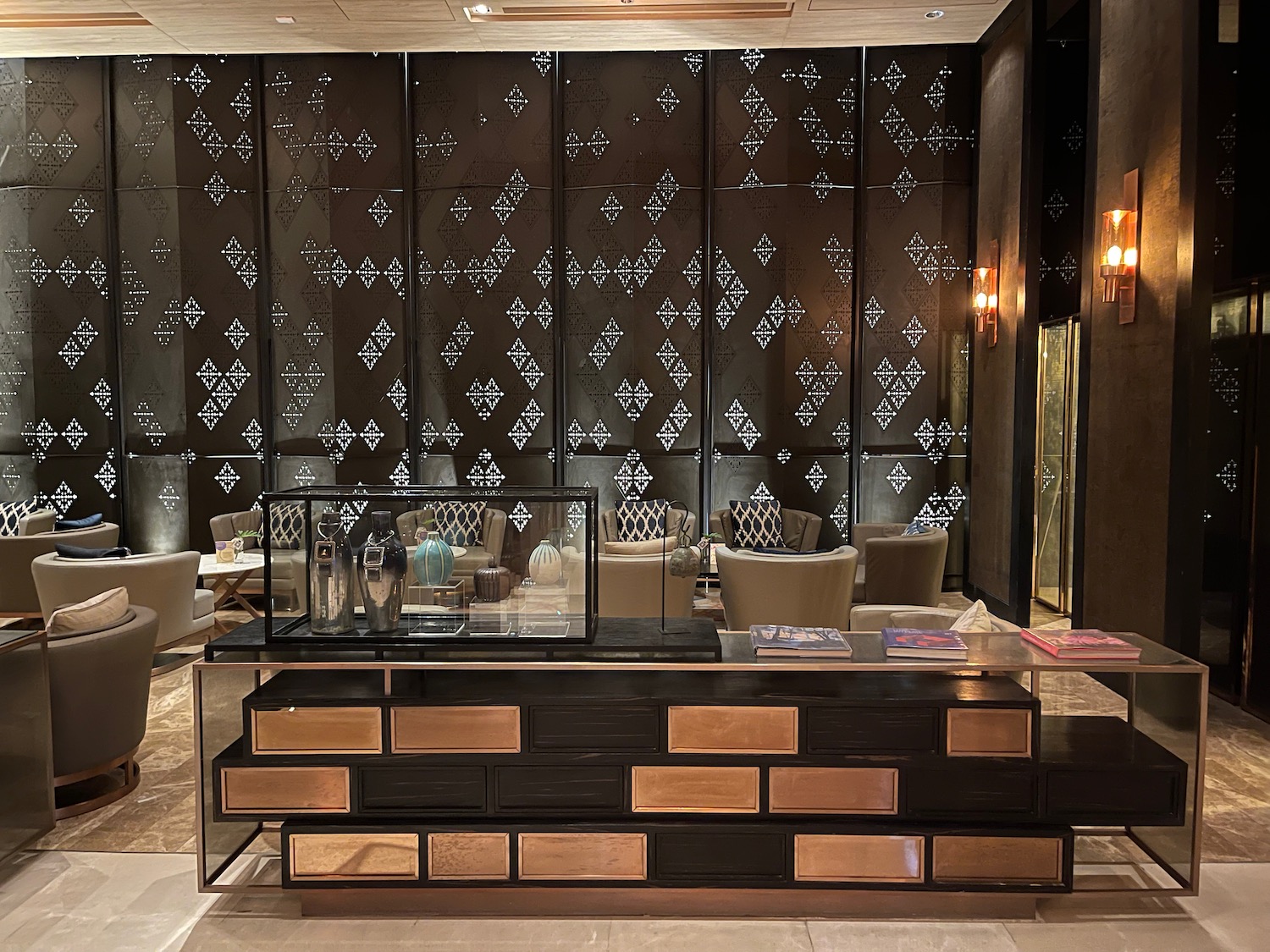 Artwork adorns the lobby (as well as portraits of the royal family above the check-in desk).
During check-in I was offered a cup of fruity iced tea:
Regency Suite
I was upgraded to a Regency Suite on the 12th floor, room 1206. The suite was large and modern, including a living room, guest bathroom and a bathroom and bedroom with superb views of the city via floor-to-ceiling windows.
A walk-in closet too.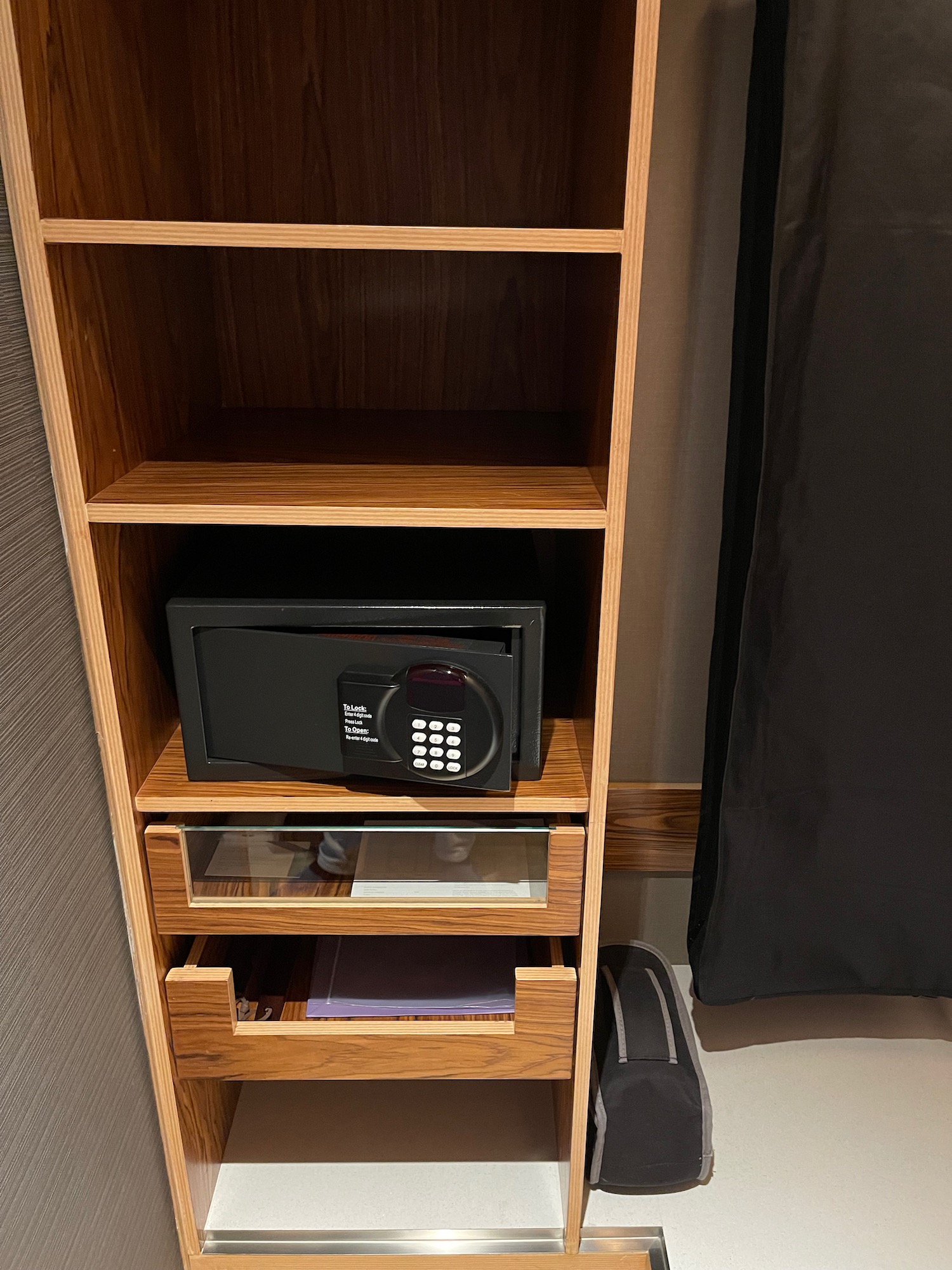 The minibar was empty, but coffee and tea service were available.
My favorite part of the room was the bathroom, which was at the edge of the building, giving me an incredible view while taking a bath (and hopefully not giving others an incredible view of me…).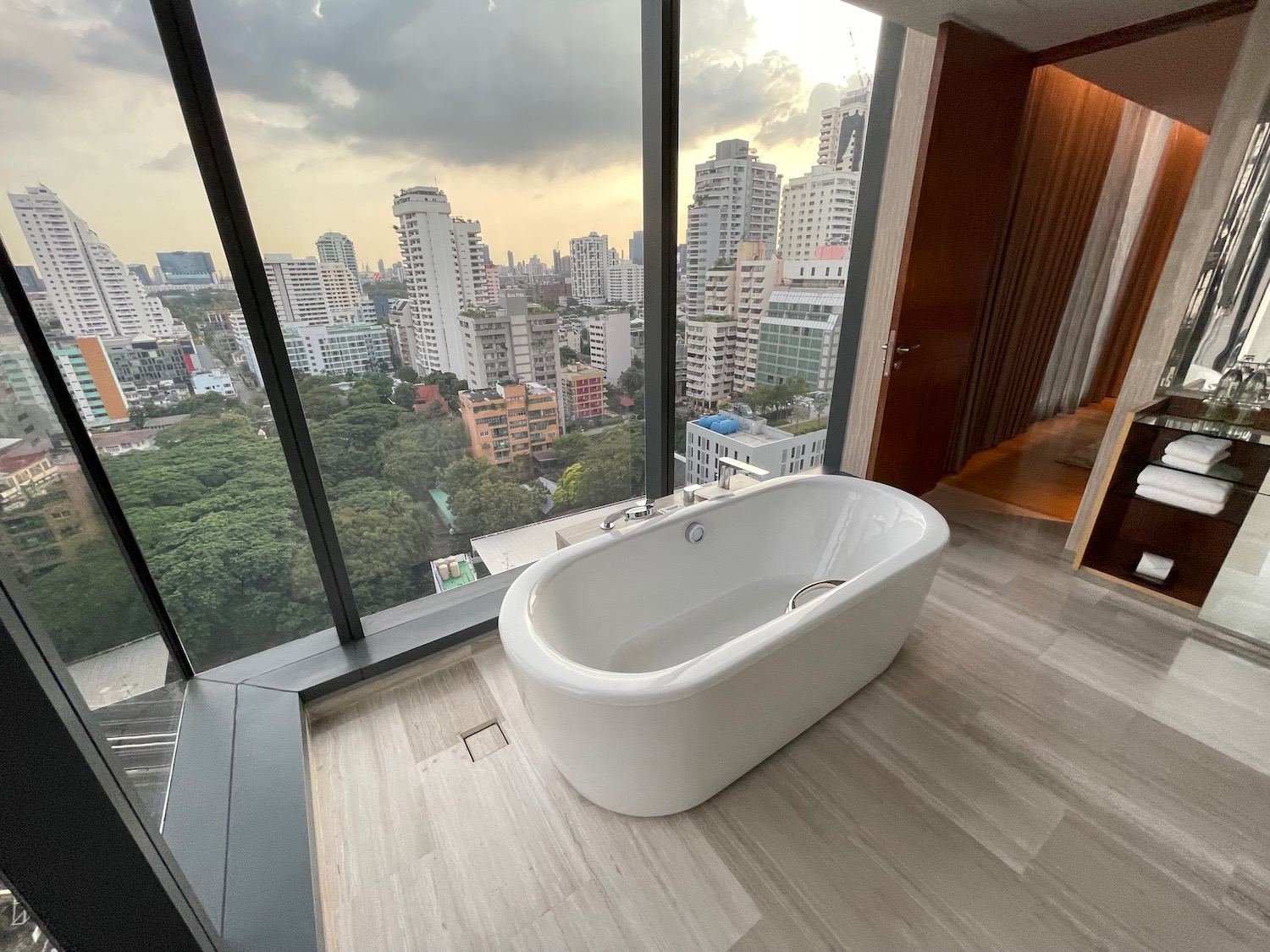 There was also a nice walk-in shower with rain head.
But there was a problem with both the shower and the bathtub: the water never got hot, just warm. I like a hot bath and hot shower. Very hot. But despite turning the knob all the way and allowing plenty of time for it to warm up, the water never got hot enough for me.
I tired again the following morning: same issue. It wasn't a late-night fluke.
While checking out I mentioned it to the front desk and the staff member asked me if it was "hot but not hot enough" (i.e., dude, you're weird for liking it so hot) and then said she said she would alert maintenance.
Soap, shampoo, and conditioner were from Portico and in individual bottles.
Additional toiletries were available in a green container.
Regency Club
I had a big dinner reservation later in the evening so I was not looking to eat during the Regency Club happy hour (from 5:00pm to 7:00pm), but was impressed that rather than a buffet there was an a la carte menu from which you could order as many items as you'd like.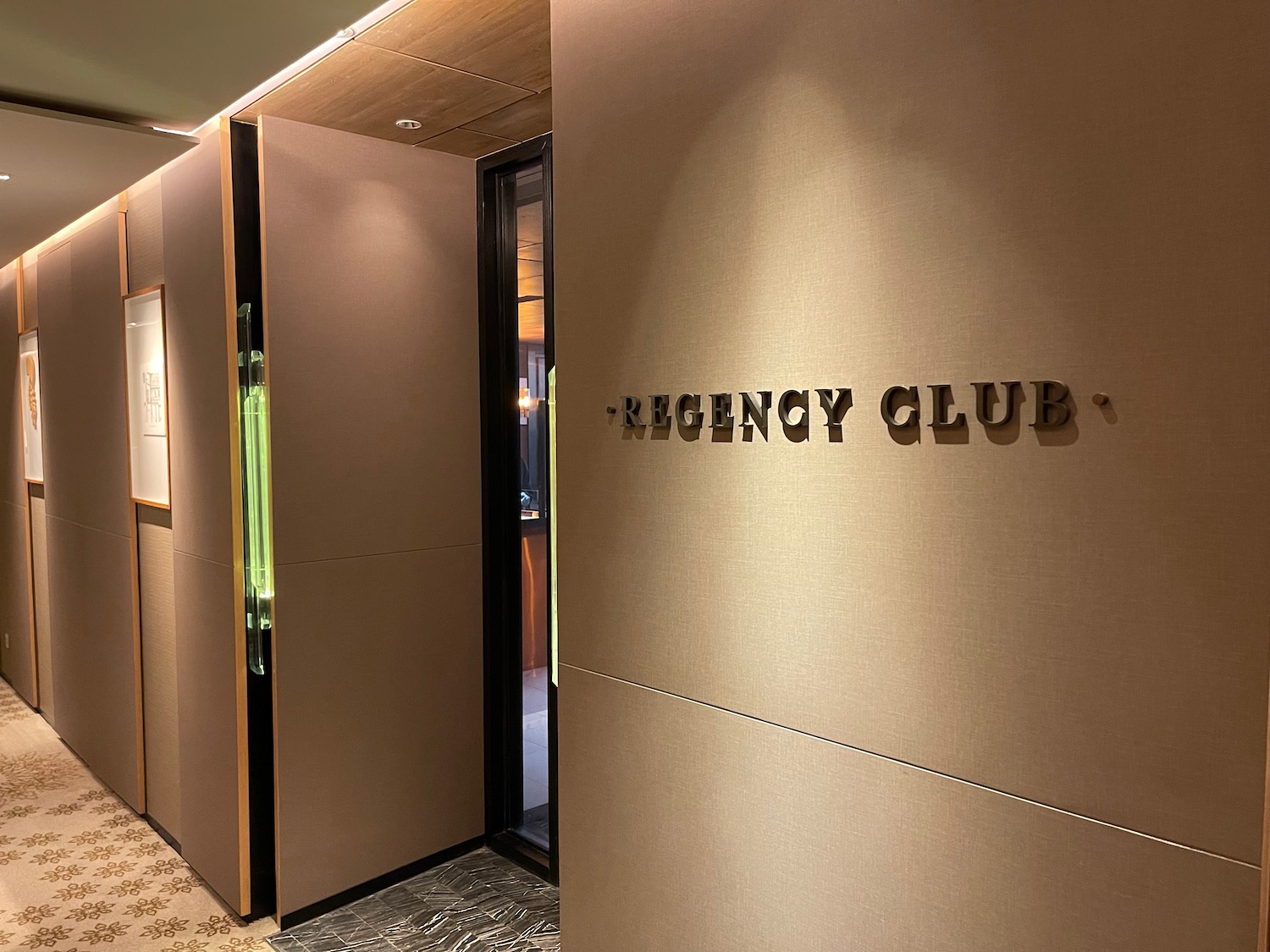 These were not just tiny tapas dishes, but decent-sized hamburgers and full-size salads.
Beer and wine were also available.
Best of all about the Regency Club, though, was the views of the city. Located 12 floors above my room, the sunset views were really gorgeous from the terrace.
Breakfast is not currently served in Regency Club. Instead, guests are invited to the Market Café on the fifth floor.
Breakfast At Market Café
From 7:00am to 11:00am a breakfast buffet plus an a la carte menu are available at Market Café. The buffet is extensive an includes a large selection of Thai and international food. Fresh-squeezed juices, waffles and pancakes made-to-order, and delectable baked goods are available.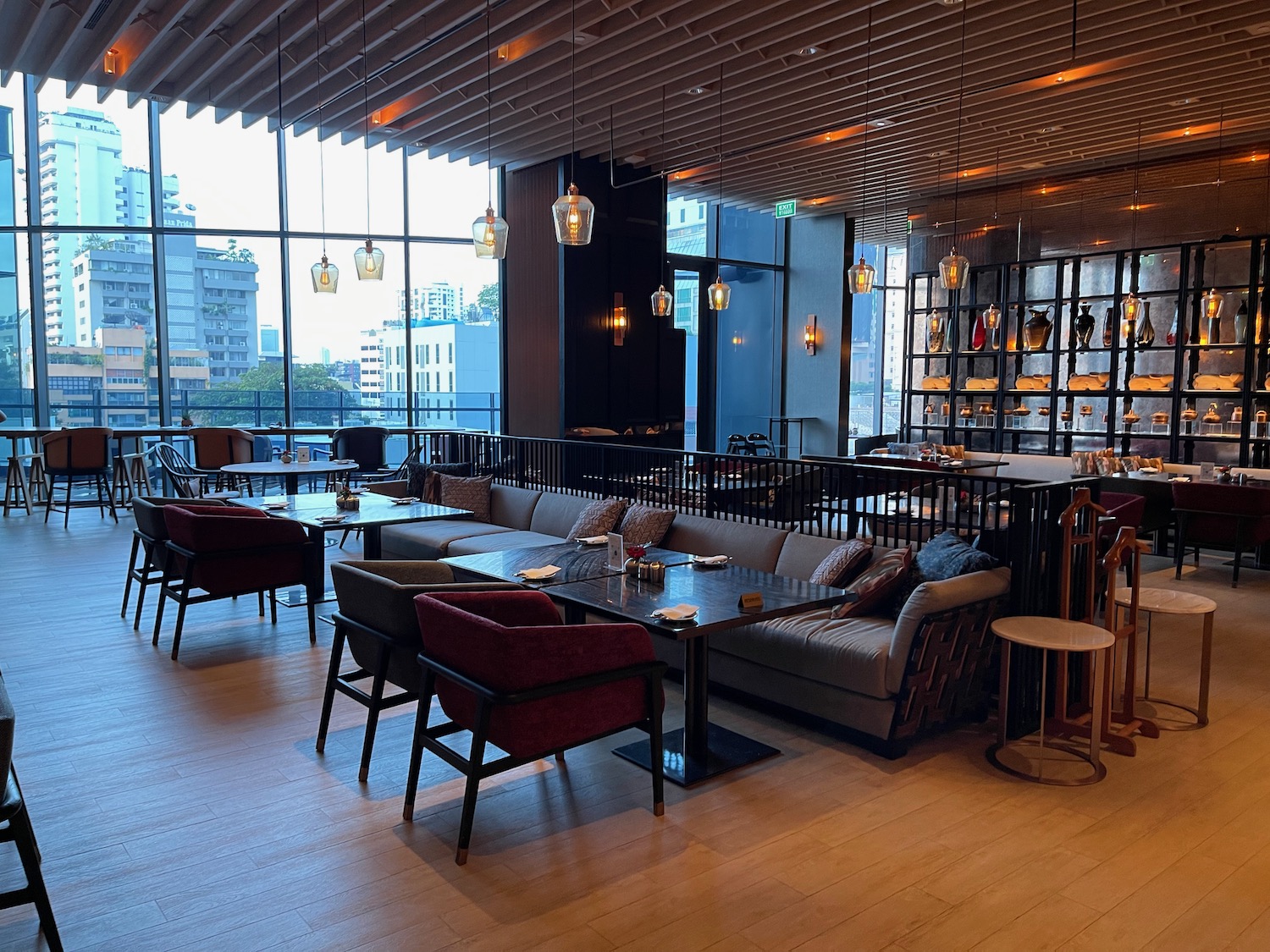 There's also a large menu you can order from, all of it inclusive with breakfast. I enjoyed the scrambled eggs with truffles so much I ordered seconds. The juices were also good.
The coffee…not so much, which is a shame. Maybe the barista was having an off-day, but the coffee flavor itself wasn't great (too weak) and the cappuccino had far too much milk in it and was served far too hot.
I concluded the meal with French Toast, which was delicious, and served served with a scoop of vanilla ice cream and drenched in butter and syrup. Talk about a breakfast of champions…
The price is 600THB (about $18) for the buffet plus access to the full a la carte menu.
Market Café is also open for lunch and dinner and partners with the "Michelin-starred, award-winning and iconic 'Khao restaurants." (the hotel's verbiage…). Afternoon tea is also available.
The hotel also has a rooftop bar and a lobby coffee shop, and a night club/bar next to the lobby called Bobo, which is actually not part of the hotel.
Pool + Fitness + Spa
Even before breakfast, I woke up at dawn to workout, having the gym to myself for my entire workout.
Free water and headphones were available, but I'm not sure how many people still retain a phone with a classic headphone jack.
Currently closed due to COVID-19, a steam room (but no sauna) was available in the men's locker room (and I am going to assume the ladies' locker room as well).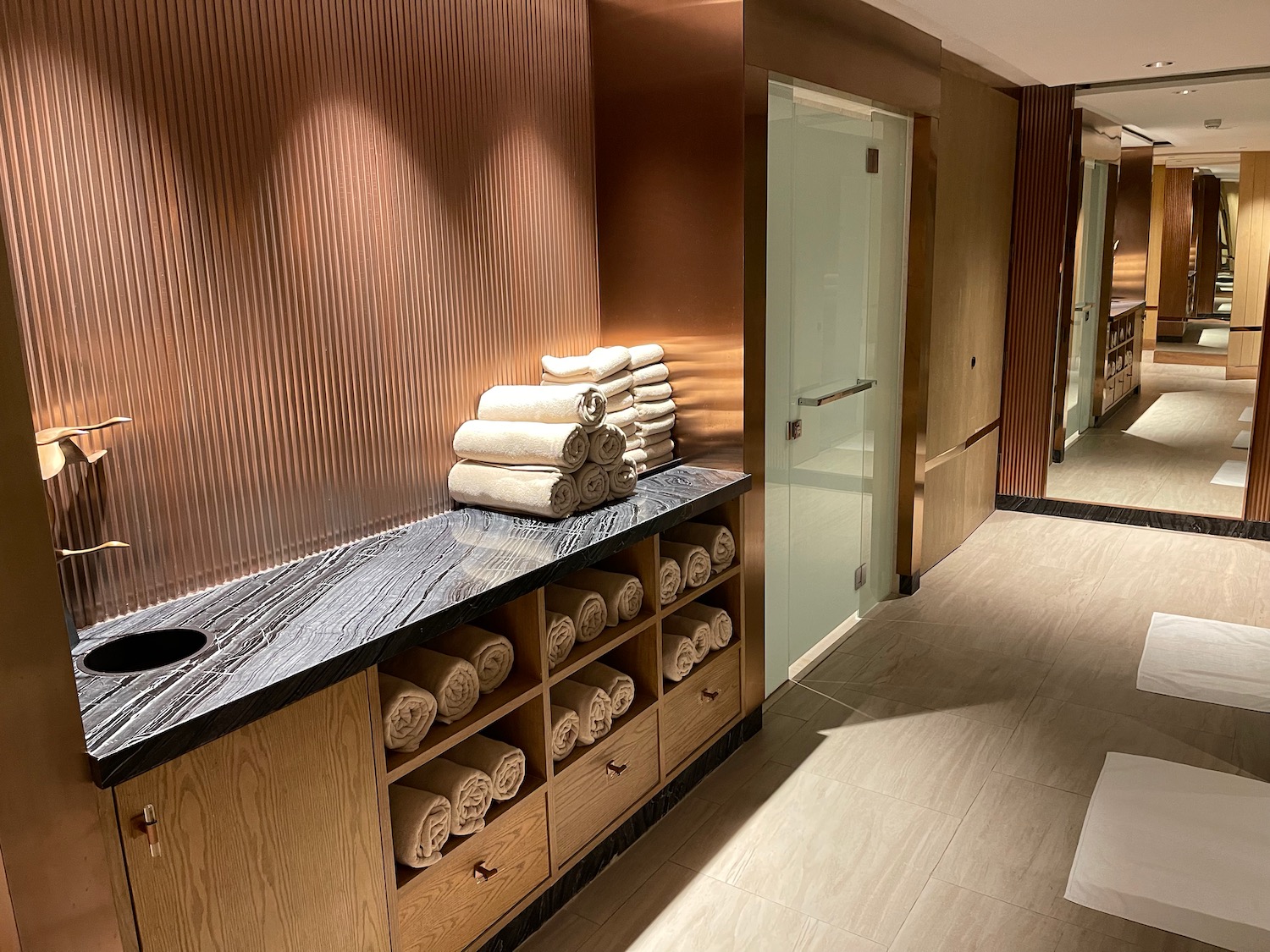 The infinity pool also overlooks the city below and is surrounded by lush green plants and an assortment of lounge chairs and couches.
CONCLUSION
The Hyatt Regency Bangkok is a great addition to Hyatt's portfolio in the city, with modern amenities and a comfortable guest rooms. Hopefully the water issue I experienced was a temporary problem and not an endemic one, because I truly detest lukewarm showers. Other than that, though, I would recommend this hotel.