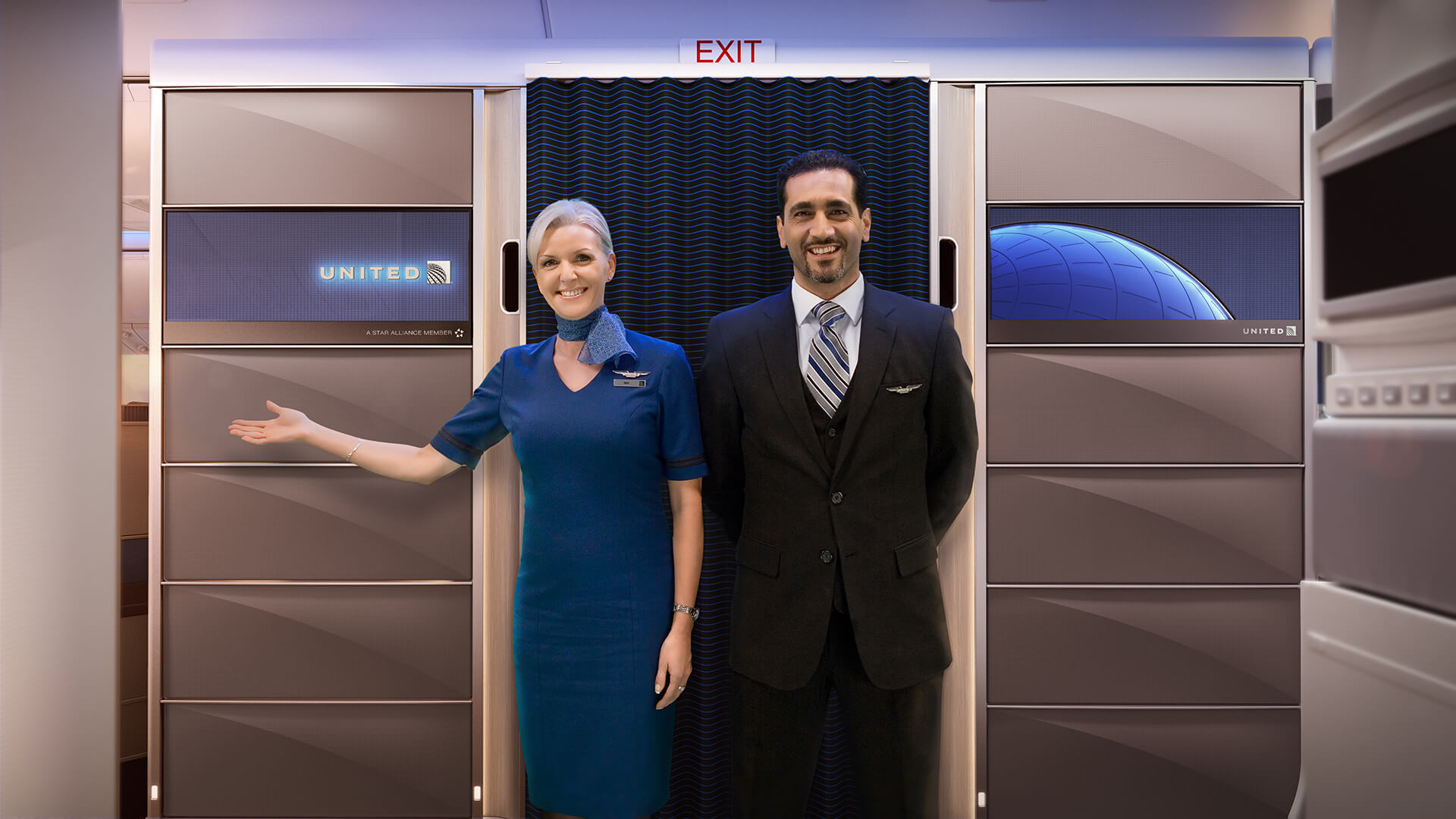 It appears the launch of Polaris 2.0 on September 20th may be more than just about the soft product…we are hearing that United will also reveal a brand new business class seat for its pending Boeing 787 Dreamliner jets.
New United Airlines Polaris Business Class Seat For 787 Dreamliner
Earlier, I wrote about the "Polaris 2.0" launch on September 20, 2023 and how it will include new bedding and potentially new tableware. Now it appears there will be a much more substantial announcement on that date.
To be clear at the outset: all of this is speculatory at this point. But a well-placed source who took part in a seat trial has suggested that United will use the Polaris 2.0 relaunch this month to introduce the next-generation Polaris Business Class suite.
Details are scant, but United appears ready to introduce a new business class seat that will be installed on future 787 deliveries. I'm told these seats will not be simply the same Polaris seats with doors. Instead, a more varied design will be introduced, though I have no further info as to what that seat will look like.
In 2022, United Airlines ordered 100 additional 787 jets (with an option for 100 more), slated for delivery between 2024 and 2032. At the time, the variant breakdown was not disclosed, though United said it had the "flexibility" to choose among the 787-8, 787-9 and 787-10 variants.
Per United CFO Gerry Laderman, these Dreamliners will gradually replace aging 767 and 777 jets.
One thing is certain: while frequent United flyers are justified in questioning whether any "enhancement" to the soft product is actually beneficial, I cannot imagine United introducing a new seat that does not represent an actual improvement over the current Polaris seat, which is not industry-leading (though still quite comfortable).
However, my guess is that United will find a way to maintain current cabin density (and potentially even increase premium seating on 787-8).
New Business Class Coming To 737-10 + A321XLR Jets
I'm told the new seat announcement will only concern the 787, but United is also currently finalizing details on its next-generation business class seat for narrowbody aircraft. Currently, its 757-200s have B/E Diamond seats in a 2-2 configuration and are the only lie-flat seats in the narrowbody fleet.
United is rumored to install lie-flat seats on 737-10 and certainly on A321 jets.
Potential candidates include the STELIA OPERA seat:
or the Safran VUE seat:
But do not expect any announcement concerning the narrowbody Polaris seat until United is able to certify its chosen seat. Delivery of the A321XLR is years away.
CONCLUSION
United Airlines is close to revealing a new seat for its pending Boeing 787 Dreamliner jets. Even if the announcement does not happen on September 20th, I expect we will shortly see a new business class seat for the 787 unveiled, representing the culmination of years of design review and testing. September 20th is shaping up to be a very big day for United!
What do you want to see in a new Polaris seat?
---
top image: Priestmangoode