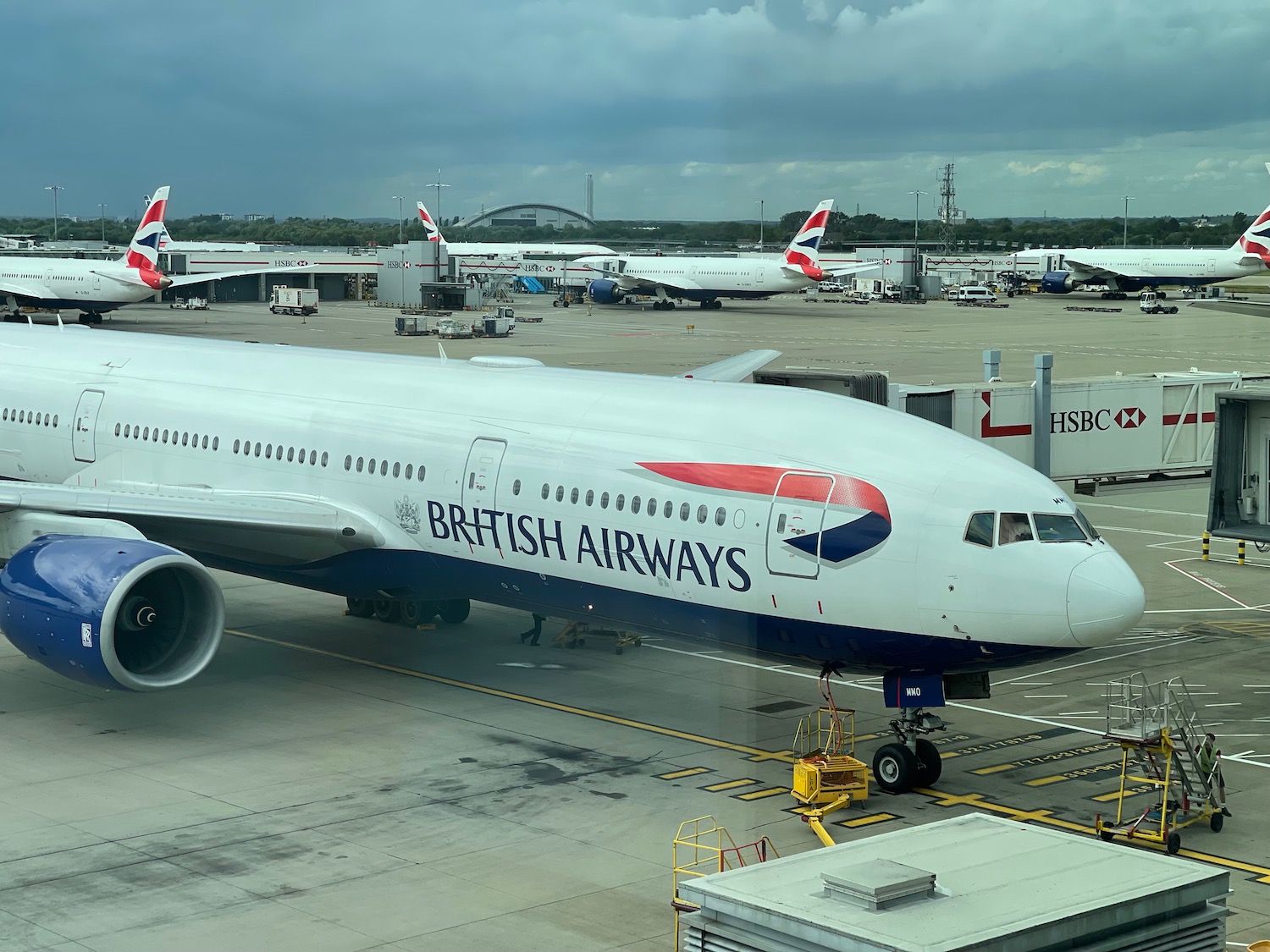 Passengers will always remember their British Airways flight to Lagos…and the memory will not be a savory one after a disturbed passenger defecated on the galley floor, smeared it around the cabin, and even chased other passengers with it.
Passenger Defecates On Floor Of British Airways 777-300 During Boarding
The incident occurred on BA75 from London (LHR) to Lagos, Nigeria (LOS) on October 7, 2022.
According to a leaked maintenance log, the trouble started during boarding:
"During boarding a passenger stripped from the waist down and defecated on the galley floor. He sat in it and rubbed it onto the galley floor and aisle carpets."

"He walked in it and started running up the aisle as far as Door 4. He smeared his arms to elbow in faecal matter, and door seats as he went.

"The curtains and carpets were severely contaminated. Very important that a hygienic biohazard and deep clean is carried out and properly supervised and signed off."
It is not clear what triggered the incident. Video or photos have not emerged.
British Airways chose not to rub in the news:
"We apologised to our customers for the delay to their flight and arranged for an alternative aircraft to allow them to continue their journey."
So was it drugs? Alcohol? What else could possibly cause something like this?
British Airways was able to find another 777-300 and transferred the passengers and crew to that plane. All of this must have come at great expense and I hope that British Airways will send the passenger a bill for the unexpected additional costs.
CONCLUSION
Beyond a deadly crash, there are few more harrowing onboard incidents I can think of (maybe snakes…). Kudos to British Airways for quickly finding a replacement aircraft to get passengers on their way. The troubled passenger may have been on a quite a trip, but it wasn't from London to Lagos. I hope he pays up…
(H/T: Paddle Your Own Kanoo)