121pilot, our resident airline captain on Live and Let's Fly, returns today to discuss pilots wearing masks inside the cockpit.
---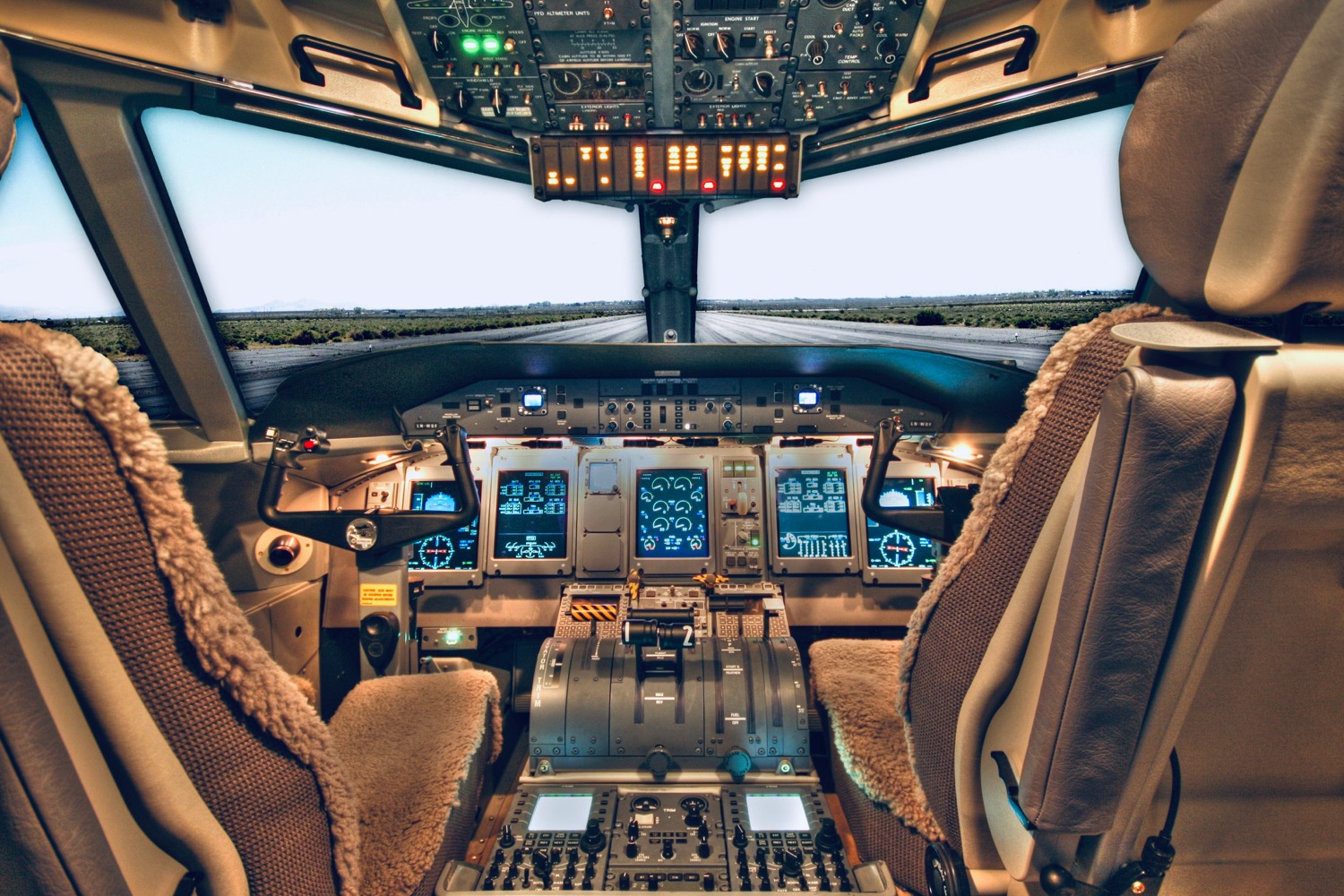 In light of a controversial recent decision by American Airlines to dock pay from a captain who forced his first officer to wear a mask, I want to address the issue of pilots wearing masks in the cockpit.
Why Pilots Wearing Masks In the Cockpit Are A Whole Different
When COVID-19 first became a threat, most airlines prohibited crews from wearing masks. Given the CDC guidance at the time, this was not without reason. But even when mask usage started to become more common and ultimately permitted for flight attendants, it remained prohibited for cockpit crews by the FAA.
Then two welcome changes occurred. First and foremost, in recognition of the latest science and the possible germ pool that a cockpit oxygen mask represented, the requirement to don and wear the oxygen mask when one pilot left the cockpit above 25,000 feet was lifted. Given that this was probably one of the most violated rules in all of commercial aviation, this move was greeted with universal enthusiasm. Additionally, the FAA issued a ruling that was adopted by most if not all airlines in the US, that allowed but did not require pilots to wear masks in the cockpit.
Three Reasons Why Masks Don't Belong In Cockpits
There are a number of issues that come with wearing a mask in the cockpit and those reasons are why most crew members don't wear one in flight. First, in an explosive decompression getting your facial mask off and the oxygen mask on adds seconds to a procedure that is already time critical. Second is the issue of rebreathing CO2 for hours on end while at altitude in a safety critical position. Third, for those who wear glasses, masks represent a challenge that frequently leads to those glasses becoming fogged. This can be a challenge even for those with perfect vision during daytime flights when you need to wear sunglasses. Even with the built-in shades, it can get very bright in the cockpit at altitude. Consequently, wearing a mask while operating the aircraft compromises safety. With what we know about how air flows on aircraft, the risks posed by wearing a mask greatly outweigh the risks that come from not wearing one inside the flight deck.
One Great Exception Toward A Greater Goal
The above does come with a very large caveat, however, and leads me to how I brief all my first officers (FO) on the subject. When I meet an FO for the first time, I tell them that I'm not planning on wearing my mask and that they do not need to wear theirs if they do not want to. I am very clear, though, that if they would be more comfortable with both of us wearing a mask, then I will happily wear mine.
But wait. You're thinking, he's just said he believes masks represent a safety threat so why would he volunteer to put one on? Because there is a far more important issue that has led to a lot more accidents and incidents at play. Flying an airliner isn't a one-person job. It's very much a team effort and doing it well and safely requires two crew members who are working together as a team. It's absolutely critical that a FOs feel that they have the right to challenge their captain's decision making. Consequently, it's critical that as a captain I create a cockpit environment where my FO feels comfortable and able to challenge me. But should FOs tell me they not comfortable flying without my wearing a mask and I refuse to wear one what does that say to them? It's likely going to put them in the frame of mind where in which they feel I'm not interested in their opinion or concerns.
So again, it's a balance of risks. The number of depressurization events over the years has been very small and the other risks I mention can be mitigated. But a breakdown in the cockpit team has led to far more accidents over the years. Indeed, one of the most important safety advances in the airline world has been moving from the position where the captain is God and not to be questioned to the principles of Cockpit Resource Management that we operate under today.
CONCLUSION
I've yet to have a FO ask me to wear my mask while flying. But I will continue to make clear to them until we are on the other side of this, that if they would be happier with my doing so all they have to do is ask.