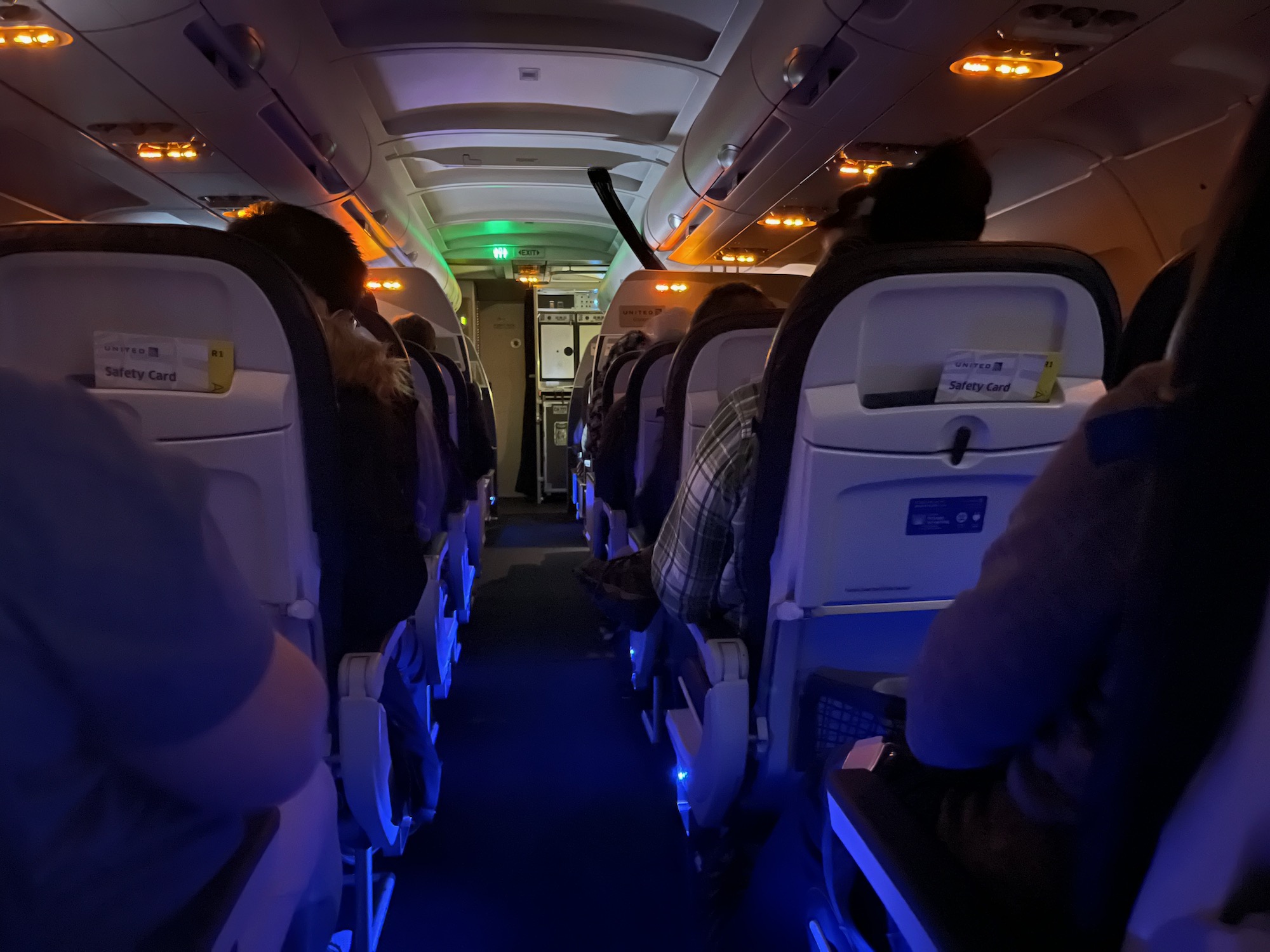 The lesson is becoming clear for me: if you see something, say something…and don't wait to do it. An inebriated passenger on a flight to Denver demonstrates this point after victimizing a man who exercised far more patience than was warranted.
Sexual Assault On Flight To Denver
First let's recount what happened, then discuss how it might have been handled more effectively.
An FBI affidavit reveals an incident took place onboard a flight from Sacramento (SMF) to Denver (DEN) on October 25, 2021

Although the airline is not revealed, the flight schedule (8:30pm landing in Denver) suggests it was Southwest Airlines flight 1297, though it could have been United Airlines flight 2412, which landed at Denver around the same time.

Robert Glasper III appeared to be "under the influence" and "looked lost while sitting in his window seat
The victim, sitting in the middle seat, noticed Glasper was sitting on his seatbelt and mentioned it to him
Glasper responded by reaching over and squeezing the butt of the victim
Glasper continued to touch the victim, making a "cupping motion" with his hand and touching the victim's leg
At this point, the victim claims he felt too intimidated to notify flight attendants
Glasper repeatedly tried to hold the hand of the passenger
The victim kept his hands firmly in his lap, so Glasper was only to place his hand on top of the victim's
According to the FBI affidavit "contacts on the victim's leg and hands would last from between a few seconds to a couple of minutes in duration"
Glasper repeatedly asked to swap seats with the victim, ostensibly to get closer to the female passenger sitting in the aisle seat
At one point, Glasper stood up to use the lavatory
Upon his return, he exposed his genitals and begin masturbating
Glasper told the victim to "look at this" and asked him to "jerk me off"
At this point, the victim alerted flight attendants who moved him to another seat
Law enforcement were notified and met the aircraft in Denver, where Glasper was detained
Glasper is now charged with three federal offenses, including:

Sexual contact without permission within special aircraft jurisdiction
Lewd, indecent, obscene acts within special aircraft jurisdiction
Simple assault within special aircraft jurisdiction
What a horrible event. I feel bad for the victim and cannot blame him for holding off initially in reporting – it takes courage to step out of your comfort zone and report bad behavior and I'm glad he finally did.
But this is a lesson for all of us: if you see something, say something…and don't wait. Squeezing your butt? Touching your leg? Those were critical warning signs before the plane took off.
Don't be afraid to report bad behavior. The system is not so corrupt that your complaint will fall upon deaf ears…at least on an airplane. Flight attendants are actually far more likely to be understanding, as many have experienced the same behavior.
CONCLUSION
Intoxication appears to be the root cause of another disgusting incident that took place on a flight to Denver. Hopefully Glasper will be held accountable for his actions and this story will embolden others not to tolerate abuse, even just a little bit, onboard a flight (or anywhere at all).
How would you have handled Robert Glasper III if he was your seatmate?