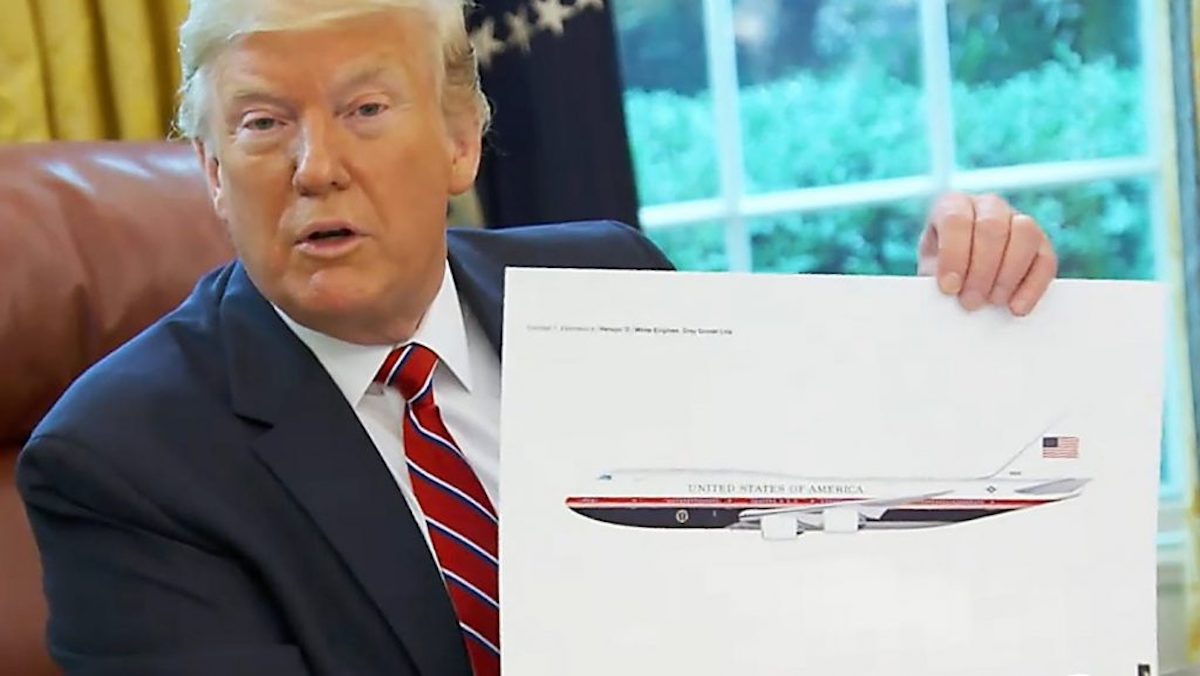 Former President Donald Trump is considering painting his Boeing 757 private jet to resemble the Air Force One livery he hand-selected for the next generation of presidential air transport according to a new book.
Trump Wanted To Add Air Force One Livery To His Private 757
In a 2019 interview with ABC News, President Donald Trump unveiled the proposed livery for the next generation of Air Force One. The iconic blue was out and a new red, white, and blue livery was in.
But after losing the 2020 election, it is now up to President Joe Biden to make the final determination on the Air Force One paint scheme. Although his press secretary confirmed no decision has been made, it is highly unlikely Biden would opt for the design that Trump so deliberately linked to his own presidency.
Even so, the new red, white, and blue livery may not be dead: President Trump is reportedly considering painting his own 757 jet to resemble the Air Force One livery he proposed.
In their forthcoming book, Peril, Bob Woodward and Robert Costa quote Trump talking about modifying his own jet.
"I am thinking of getting it repainted red, white and blue like Air Force One — the way I think Air Force One should look."
The 757 sat idle during his presidency and is now undergoing restoration in Louisiana. Trump sees it as part of his brand, telling Woodward:
"I don't do the corporate jet thing. I'm not going to show up in a little Gulfstream like a f***ing CEO."
CONCLUSION
The aircraft that serves as Air Force One is currently a modified 747-200 featuring a paint scheme originally chosen by Jackie Kennedy in 1960 for a Boeing 707. While the new 747-8 which will serve future presidents may maintain that classic livery, we could still the new livery…on Trump's own jet.
image: ABC News