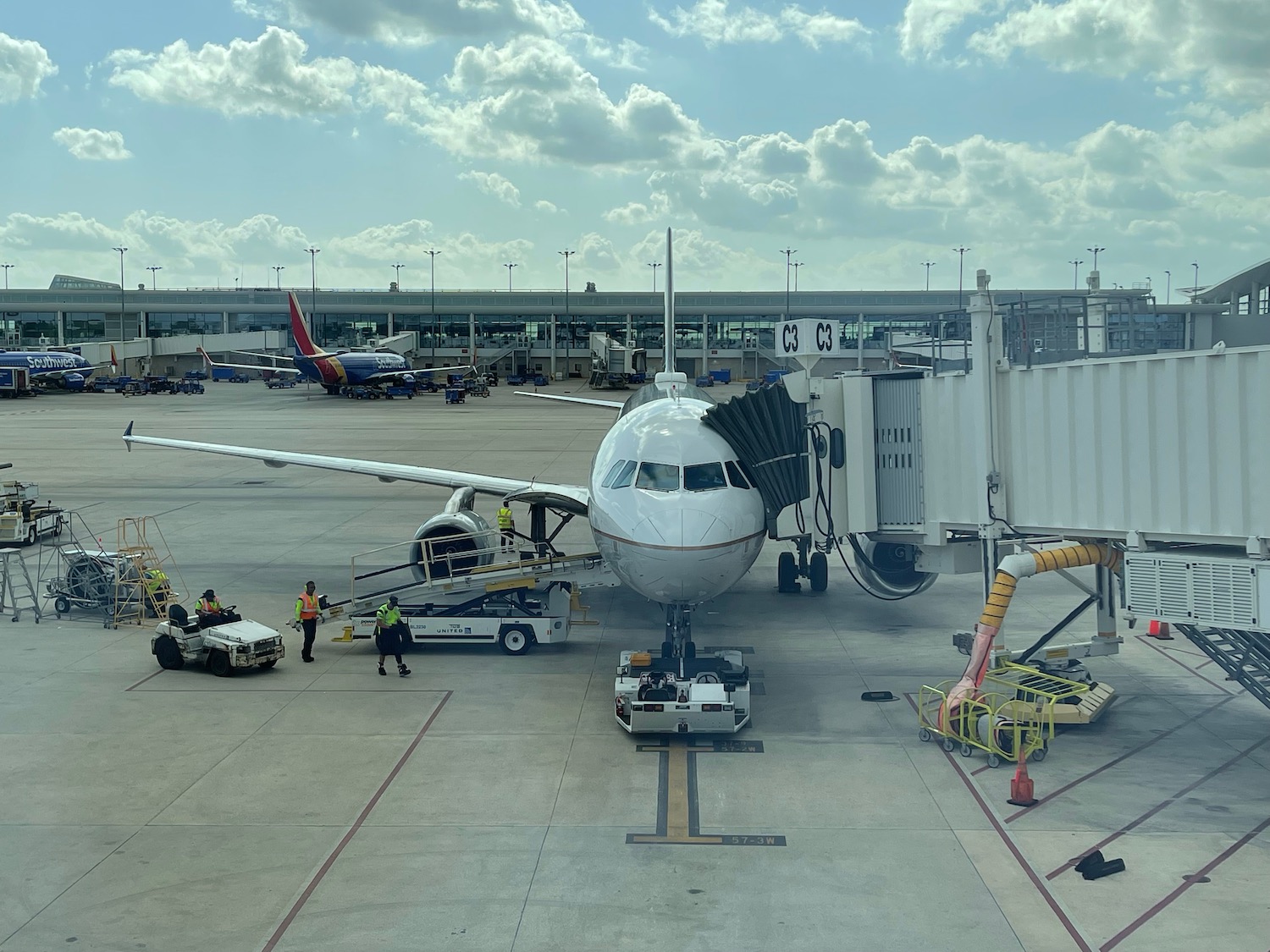 For my trip home from New Orleans, I chose United Airlines and flew an Airbus A320 aircraft in first class from MSY to DEN. United has made great strides in wi-fi and despite a weather-related delay, I enjoyed a productive flight.
United Airlines A320 First Class Review
Booking
My ticket from New Orleans to Los Angeles via Denver was about $280. I could have flown Delta nonstop for about the same price, but figured as a 1K my upgrades would clear on at least one of the two segments. Indeed, my upgrade cleared 24 hours prior to departure from New Orleans to Denver (but ultimately did not clear from Denver to Los Angeles).
Check-In
I again marveled at what a beautiful airport Louis Armstrong New Orleans International Airport is. The soaring ceilings and natural light make for a beautiful check-in lobby and departure hall.
After using the United Club, I proceeded to the gate for boarding where a guy was flirting with the gate agent…
Boarding was delayed due to Air Traffic Control issues enroute, but we finally boarded about 15 minutes late.
UA 1564
New Orleans (MSY) – Denver (DEN)
Friday, April 22
Depart: 05:48PM
Arrive: 07:40PM
Duration: 2hr, 52min
Distance: 1,062 miles
Aircraft: Airbus A320
Seat: 2A (First Class)
Onboard, I was welcomed by a flight attendant and found my seat.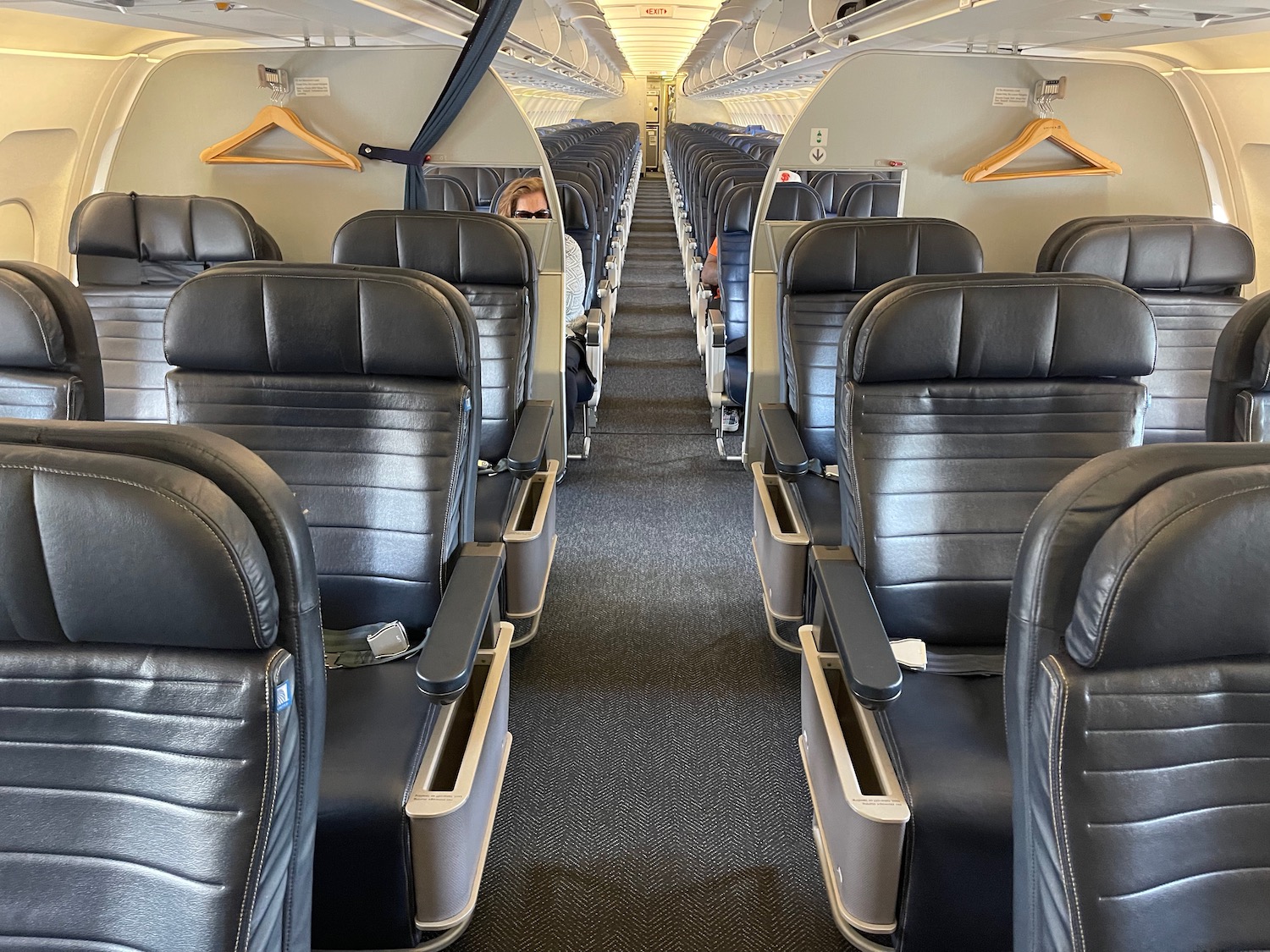 Seats
The United Airlines A320 includes 12 seats in first class in a 2-2 configuration. These seats are unique to United and include a small storage area in the center console (for phones and wallets) and another small storage area under the adjacent armrest for a tablet or small laptop. The seats are well-padded and recline 6 inches (15 cm).  Seat pitch is 39 inches (99 cm) and the seats are 19 inches (48 cm).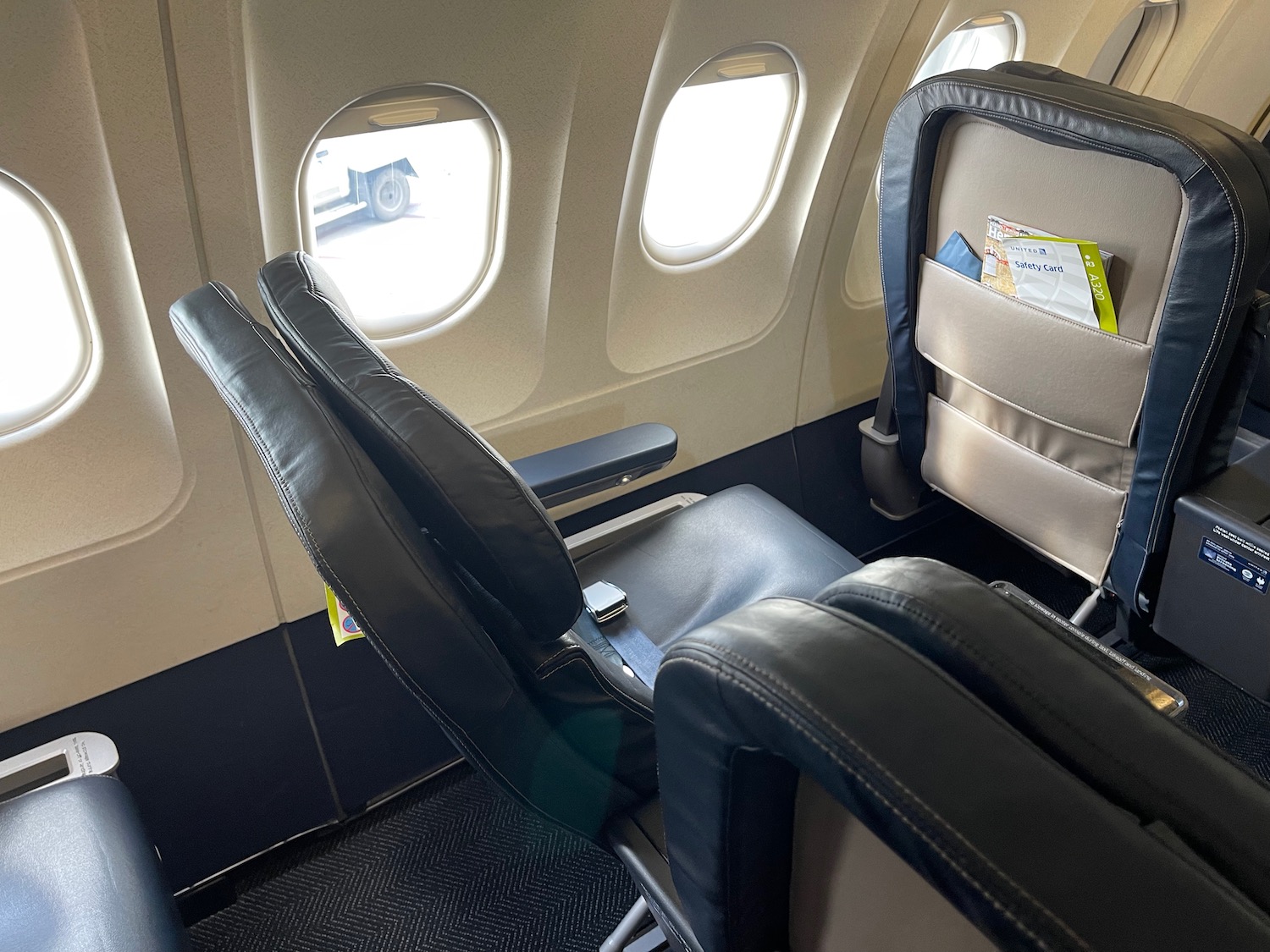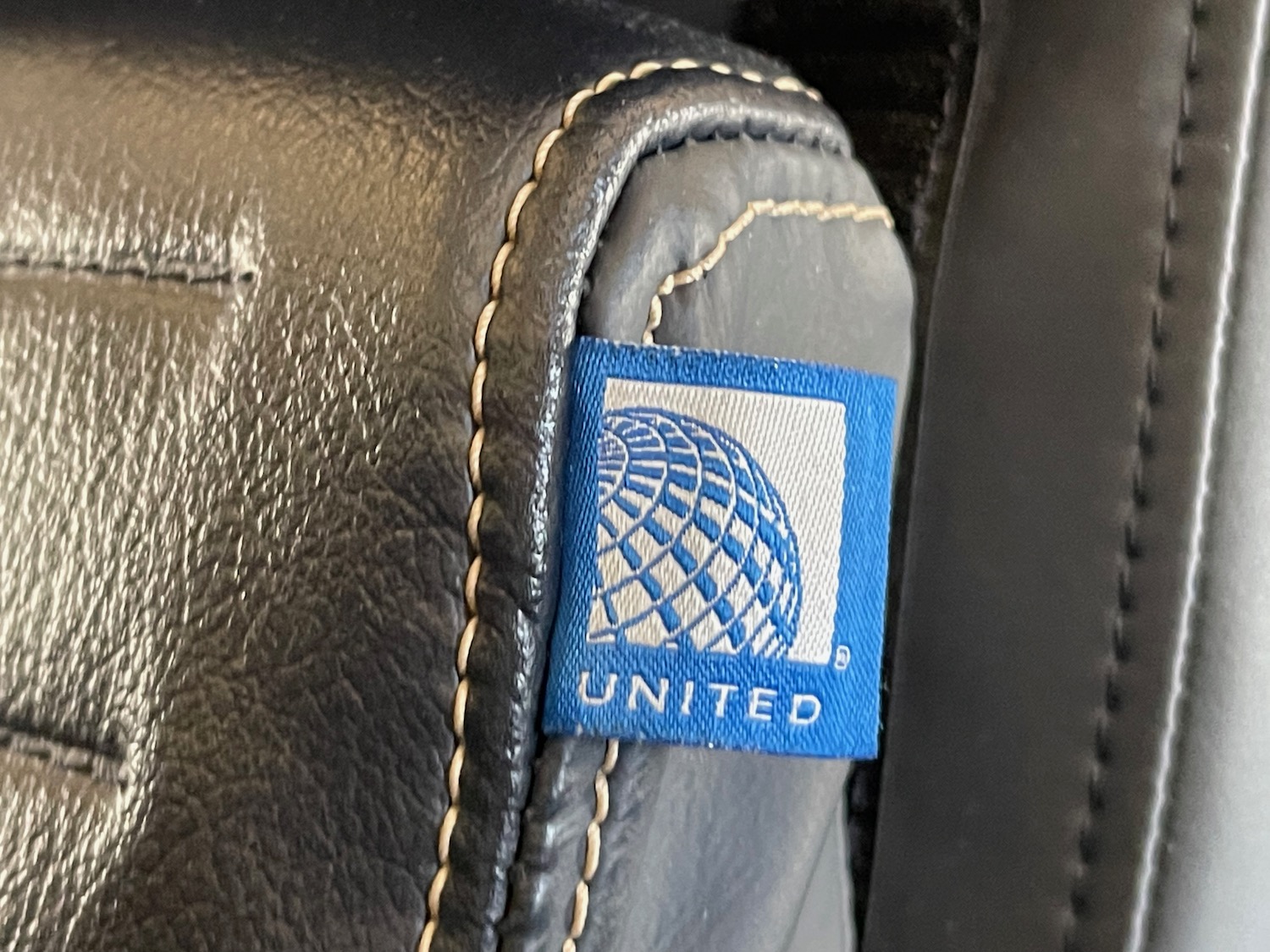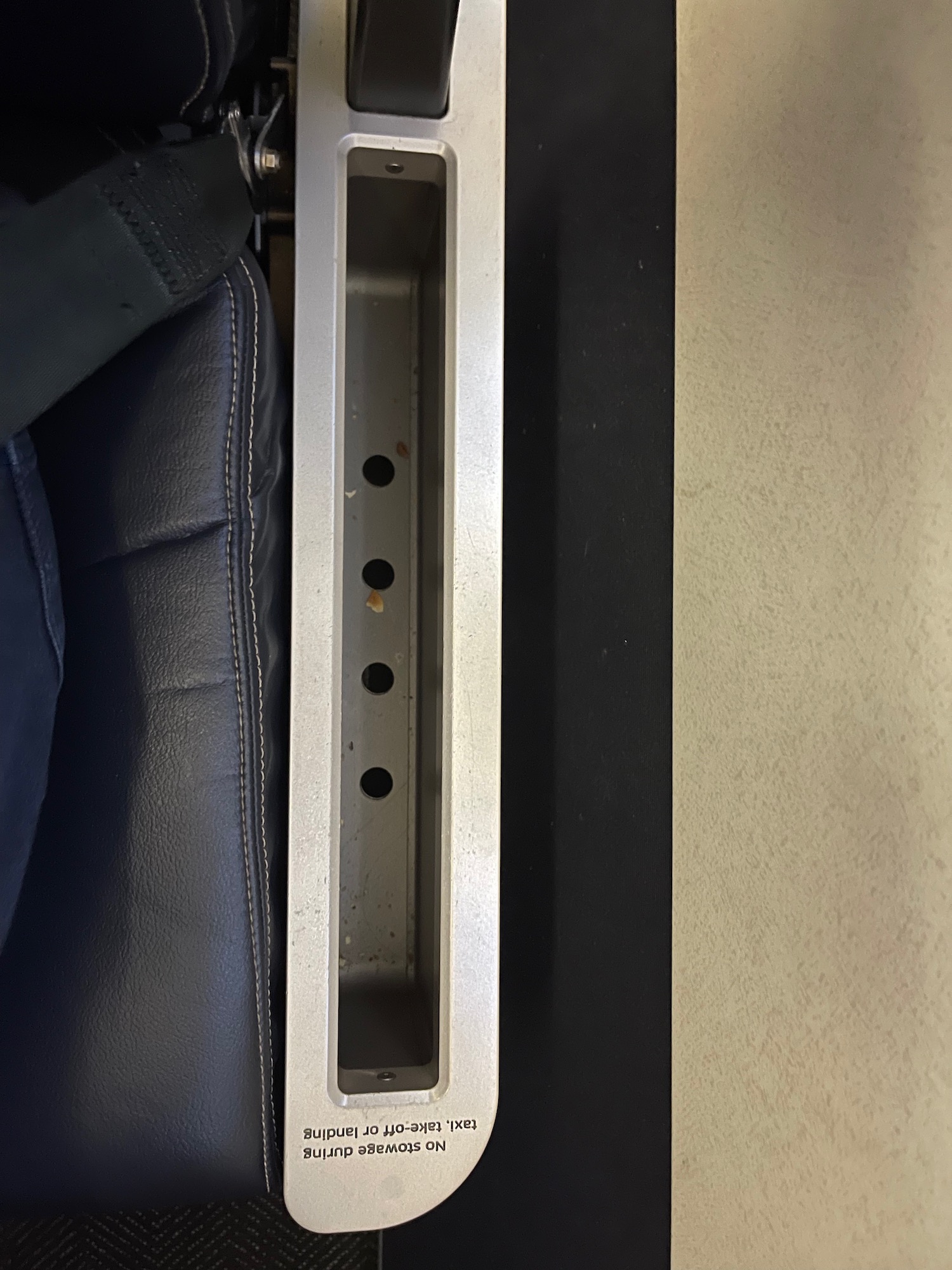 Power ports are available in the console between seats.
As you might see in the photo above, the storage area was full of crumbs.
IFE + Wi-Fi
United has upgraded the wi-fi on its fleet and I now reliability expect functional wi-fi on all flights. United now offers flat $8 pricing for wi-fi on all domestic flights for MileagePlus members ($10 if you are not a member). It also offers free messaging (including iMessage and WhatsApp) if you do not need to browse the web or check e-mail.
There are no seatback screens on this aircraft, but streaming IFE is available on a complimentary basis with movies, TV shows, and games (including a flight simulator).
It was a beautiful evening for flying, though we ended up arriving about an hour late into Denver after ATC had us hold due to poor weather in Denver.
Food + Drink
United now serves a hot meal on all flights over 800 miles. When I took my flight a few months ago, it was still a snack box service on this flight, but you can now expect a hot dish with a fruit side and dessert. If you don't like either hot meal option, you can still ask for a snack box from economy class.
Drinks began with a choice of pre-departure beverage and then a drink with dinner and multiple refills after. I stuck to water.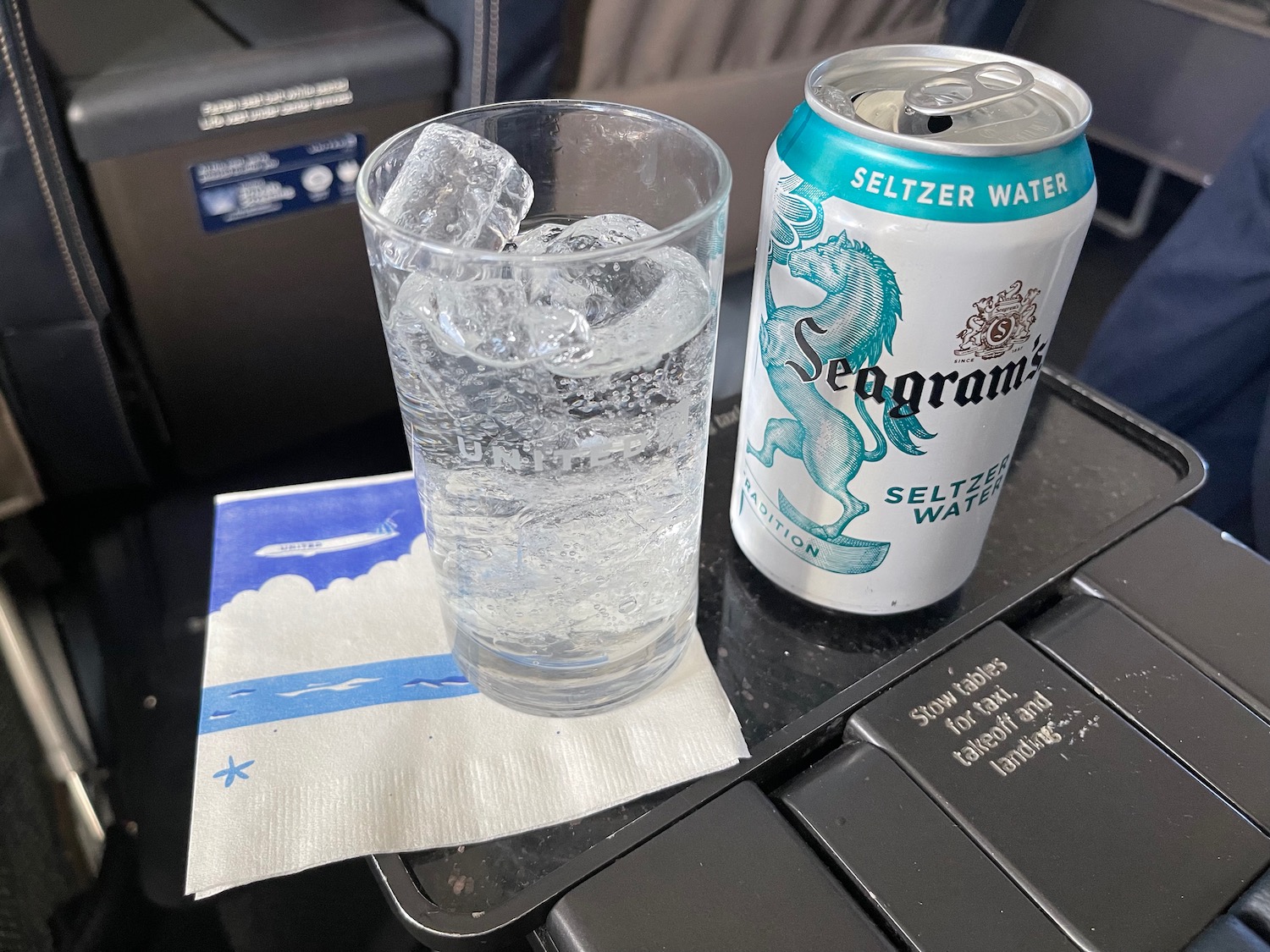 Lavatories
Confession: I love these "retro" lavatories onboard, with wallpaper that has been around since I've been a kid. It just brigs back happy memories of when my travels on United first began.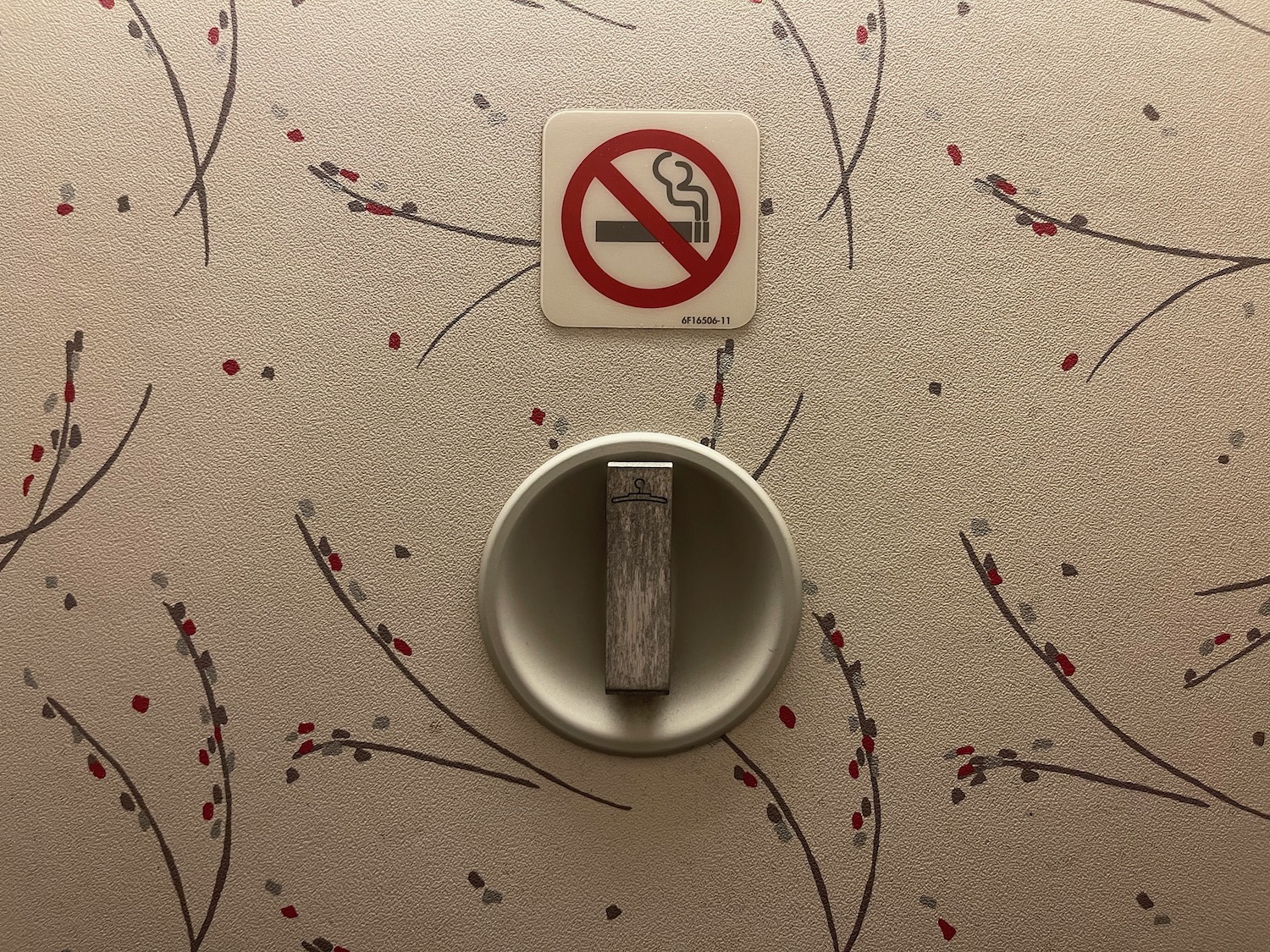 Of course these aircraft are getting old. The sink was inoperative on my flight…thank goodness for wipes.
Service
A veteran flight attendant provided excellent service in the first class cabin during the flight, with frequent drink refills, which is a small but important touch. I love it when a flight attendant monitors the cabin, acting proactively instead of reactively. I'm generalizing, but service at United has been great overall this year.
CONCLUSION
My A320 first class flight on United from New Orleans to Denver was pleasant. With reliable internet and a large library of streaming IFE choices, the flight flew by, despite being in the air an extra hour due to the storms in Denver. I'm also glad to see "real" first class meals back on this route and others over 800 miles. I prefer this aircraft to a 737 with 20 first class seats because the service felt more personal.