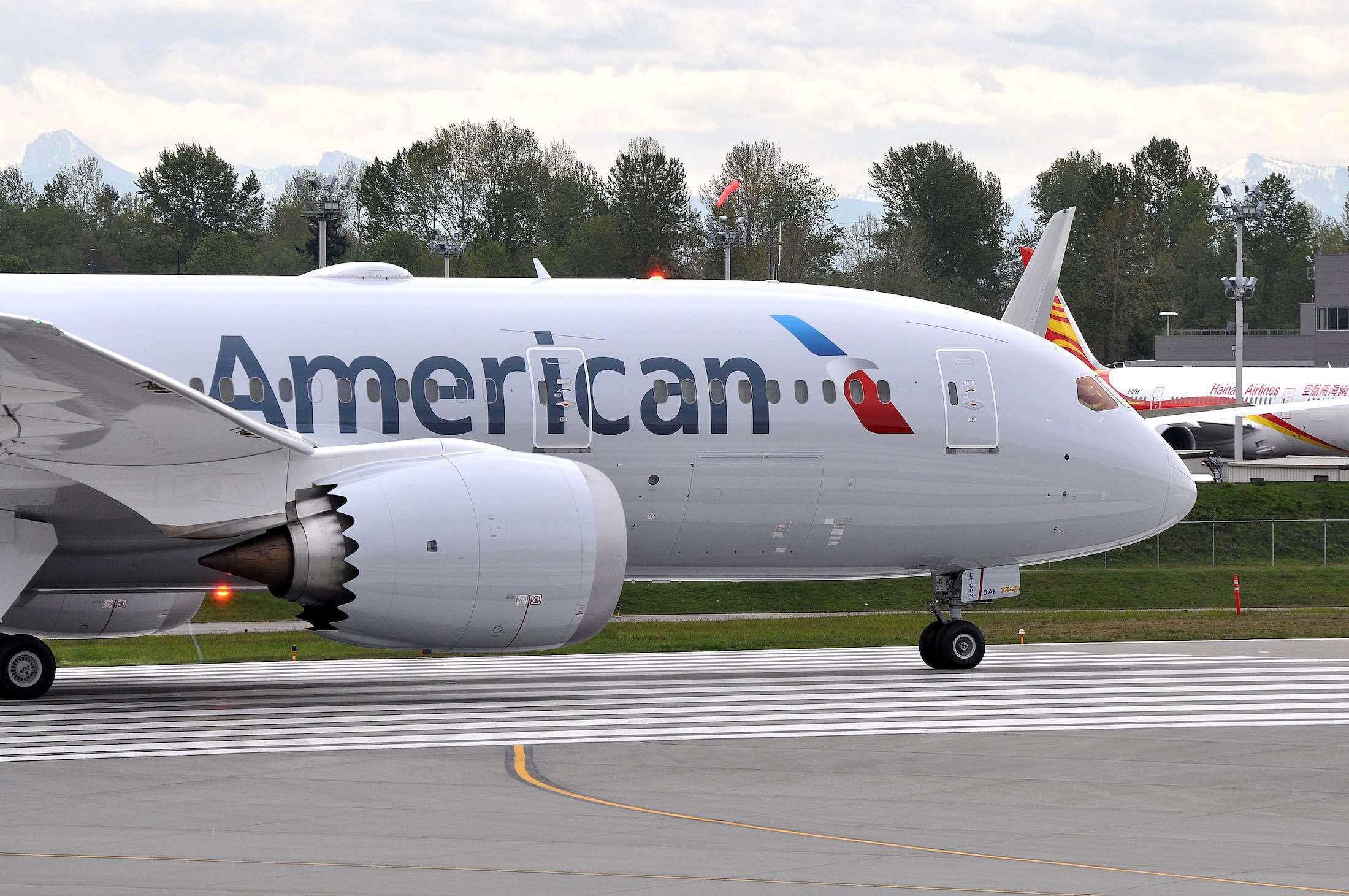 A liquid spill onboard an American Airlines Boeing 787 injured a passenger, prompting rampant speculation about the origin of the spill. But the truth is hardly exotic: it was just a hot beverage.
Liquid Spill On American Airlines 787-8 Was A Hot Beverage
When a passenger injury occurs onboard, it must be reported to the U.S. Federal Aviation Administration. On August 8th, an American Airlines Boeing 787-8 (N811AB) operating from from Miami (MIA) to Dallas (DFW) as AA1219 experienced a liquid spill onboard which caused passenger burns.
The FAA reported:
AIRCRAFT PASSENGER SUSTAINED BURNS DUE TO A LIQUID SPILL WHILE IN FLIGHT, DALLAS FORT WORTH, TX (DFW)
Injuries were reported as minor and only impacted one passenger.
The FAA notice circulated on The Aviation Herald, where I had a to chuckle at some of the explanations offered. One thought it was glycol:
The liquid spill was neither fuel, hydraulic fluids or hot coffee.

It was Glycol used on 787s to cool the LION batteries that are required for backup to Fly By Wire flight control and thrust management computer systems in the event of total generator failures.

The Glycol fluids are pumped around the fuselage during flight to keep them cooled, and also pass over the main fuel tanks as a heat source to prevent freezing during extended Polar flights.

So, maybe a small crack in the pipe over a passenger allowed fluid to escape and due to Alcohol concentrate in the fluid, it burnt on skin contact……
Another thought it was jet fuel:
This is quite extraordinary that some fuel has injured a passenger? Maybe this happened during boarding at a remote gate?
And another thought, in jest, it was the in-flight meal:
I say that the fluid was hot orange sauce from the canard à l'orange with truffles they were serving in economy for dinner.
(American Airlines does not serve meals on this route, even in first class)
Turns out it was just hot coffee or tea.
An American Airlines spokesperson did not shed much light:
"On Aug. 7, flight 1219 from MIA to DFW was met by paramedics upon arrival to provide medical attention to a passenger."
But Live and Let's Fly has independently confirmed that it was due to a hot beverage spill.
So much for the glycol or jet fuel theory…then again, airline coffee is likened to jet fuel.
CONCLUSION
Hot beverage spills happen all the time, though usually they do not require medical attention. As a rule of thumb, I never want my cup more than 3/4 full when drinking anything on an airplane, particularly a hot beverage…precisely because sudden turbulence can occur (and indeed, has occurred, resulting in my khaki pants turning red with cranberry juice…).
image: Eric Salard