A Canadian model who goes by the name of "Mary Magdalene" has called out American Airlines for removing her from a flight. She claims her large bust size led to her ejection, but an insider claim she was drunk and acted erratically onboard.
Was "Mary Magdalene" Drunk Or Just Too Big? "Model" Claims She Was Booted Off American Airlines Flight For Huge Chest Size
There's just no better way to tackle this story other than presenting you first with Mary Magdalene, who has…ample assets…to put it mildly (22 pounds, according to TMZ…her poor back). I'll refrain from making disparaging remarks about her plastic surgeries or mental wellbeing, but here she is: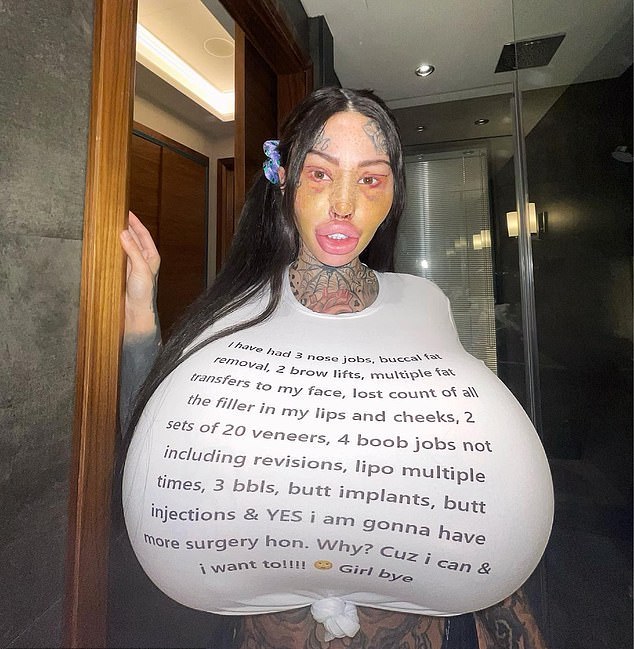 And here she is on American Airlines:
and at the airport:
And Mary claims that American Airlines threw her off a flight from Toronto (YYZ) to Dallas (DFW) because her breasts were "too explicit" and flight attendants did not like the sports bra she was wearing (above). She claims American Airlines told her the reason she was booted off was because she ignored instructions from a flight attendant, but that such a reason was merely a false pretense.
However, TMZ reveals that a source at American Airlines explained that Mary was drunk and acted in a disorderly fashion onboard, including the frequent swapping of seats as well as failing to listen to flight attendant instructions (or even refusing to remove her headphones while they addressed her). The captain was alerted and told her she could not travel on that flight. She voluntarily left the aircraft: police were not called.
TMZ even obtained a video of her walking through the airport with a cup of something in her hand.
Mary claims she was unlawfully discriminated against and is now promising to sue American Airlines. She shared her story on Instagram.
Let's assume for a moment that she was not drunk. Did her sports bra perhaps cover a bit too little?
CONCLUSION
"Mary Magdalene" was removed from an American Airlines flight. She claims she was discriminated against due to her large chest size while an inside source told TMZ she was drunk and disorderly onboard. Whatever really happened onboard, I have to imagine we are all playing into Mary's hands by covering this event.
image: 1800leavemaryalone / Instagram