For the first flight leg on my father-son trip, we flew from Los Angeles to Houston on a United Airlines 757-300 in first class. These old workhorses are nothing special, but we enjoyed a pleasant flight.
United Airlines 757-300 First Class Review
My favorite time to travel eastbound across the country is not early in the morning (I do not sleep the night before) or late at night (I am too old for domestic redeye flights unless I have a lie-flat bed), but in the middle of the day. By flying to Washington Dulles via Houston on United I was able to secure relatively cheap tickets (about $300 each), and use PlusPoints to upgrade them immediately upon booking. On this trip I would have splurged if necessary to ensure front cabin seating, but it was nice to use the PlusPoints before they expired.
With the mid-day travel schedule meant to maximize time at home, we left rather late for the airport, arriving just about 15 minutes prior to the commencement of boarding. I should leave more wiggle room for unforeseen delays (as I just encountered on another trip), but most days I can leave my house at 11:30a and be at LAX airport by noon.
Traffic was smooth and after breezing through TSA PreCheck and walking to our gate, we only had to wait a few moments for boarding to begin. No United Club today.
United 2072
Los Angeles (LAX) – Houston (IAH)
Tuesday, April 25
Depart: 1:09 PM
Arrive: 6:23 PM
Duration: 03hr, 14min
Distance: 1,379 miles
Aircraft: Boeing 757-300
Seat: 1A (First Class)
Onboard, we were welcomed by a flight attendant at door 2L and offered a hand wipe.
Seats
The United Airlines 757-300 features 24 first class seats, stretching six row in a 2-2 configuration between doors 1 and 2. United uses a proprietary seat featuring storage under the armrests a universal power outlet and a faux granite console between seats. The seats also have an articulating seat pan (meaning instead of only the seatback sliding back, the seat cushion also moves forward to give the illusion of greater recline).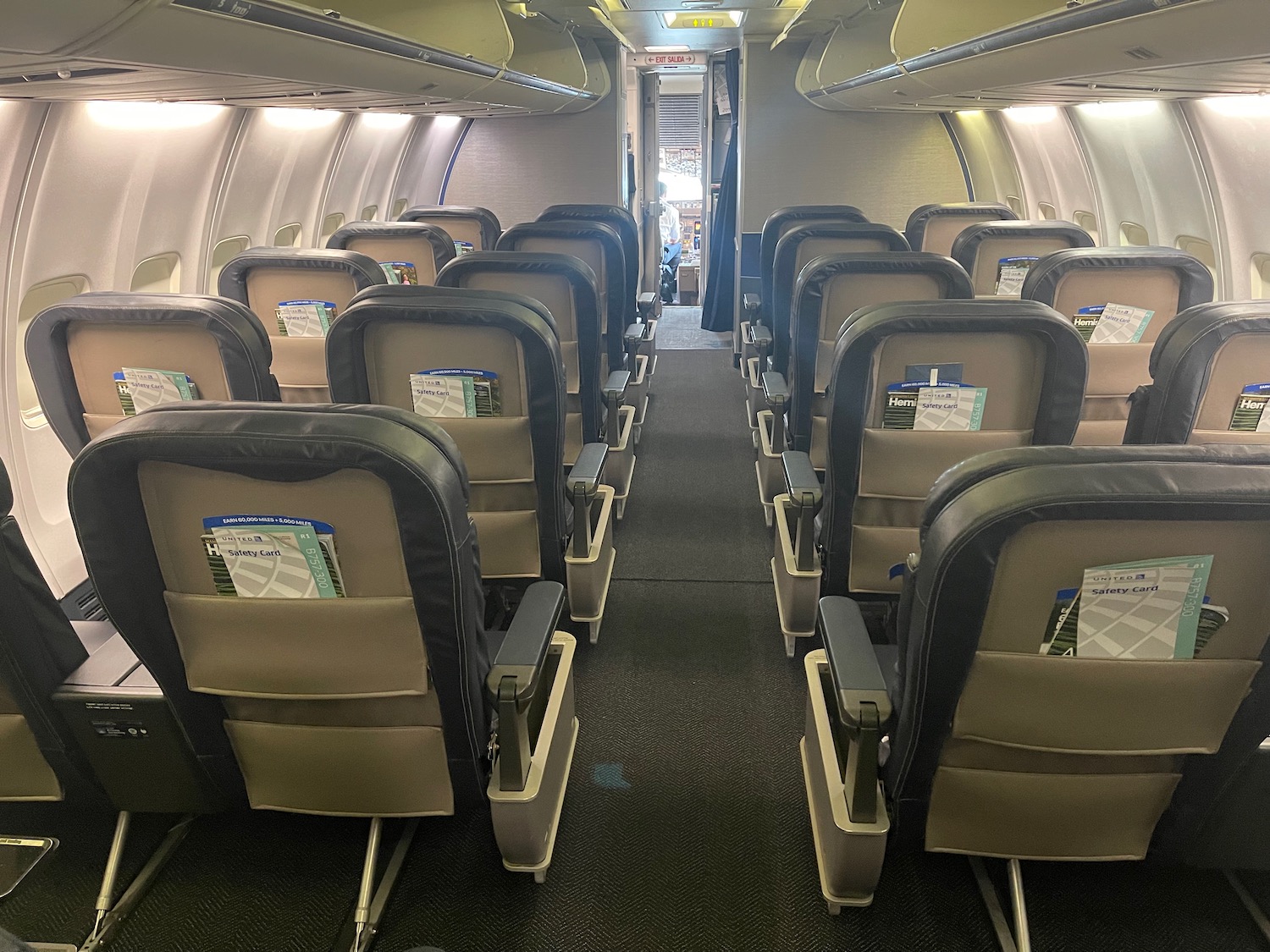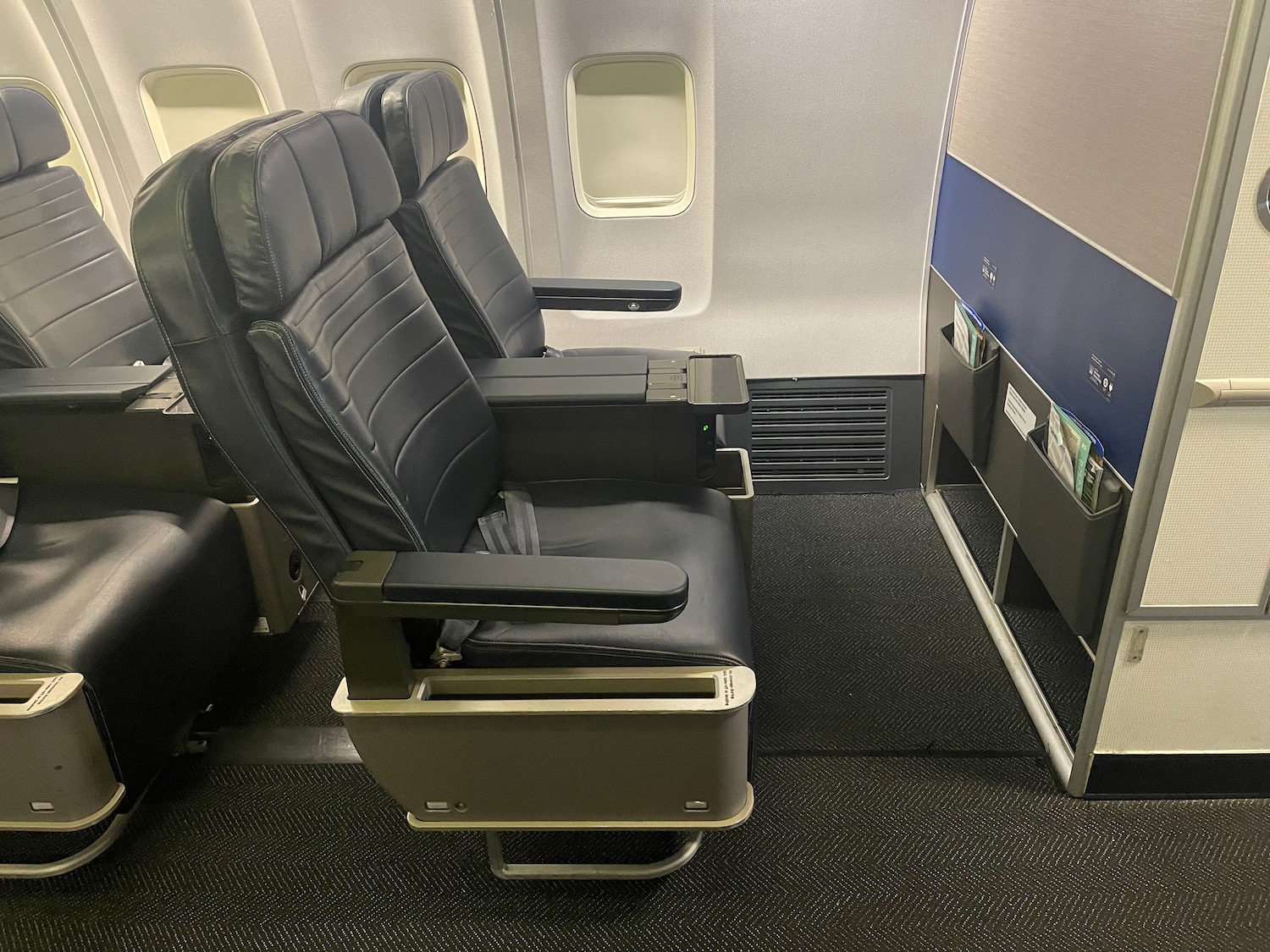 ---
Tip: Seats 1A and 1B are the best on the plane, offering immense legroom via a bulkhead cutout and no one in front of you to recline.
> Read More: The Best Seat On A United Airlines 757-300
---
Blankets are available on request and individual air vents are available above each seat.
There were almonds in the storage compartment under the center console…nice work cleaning crew…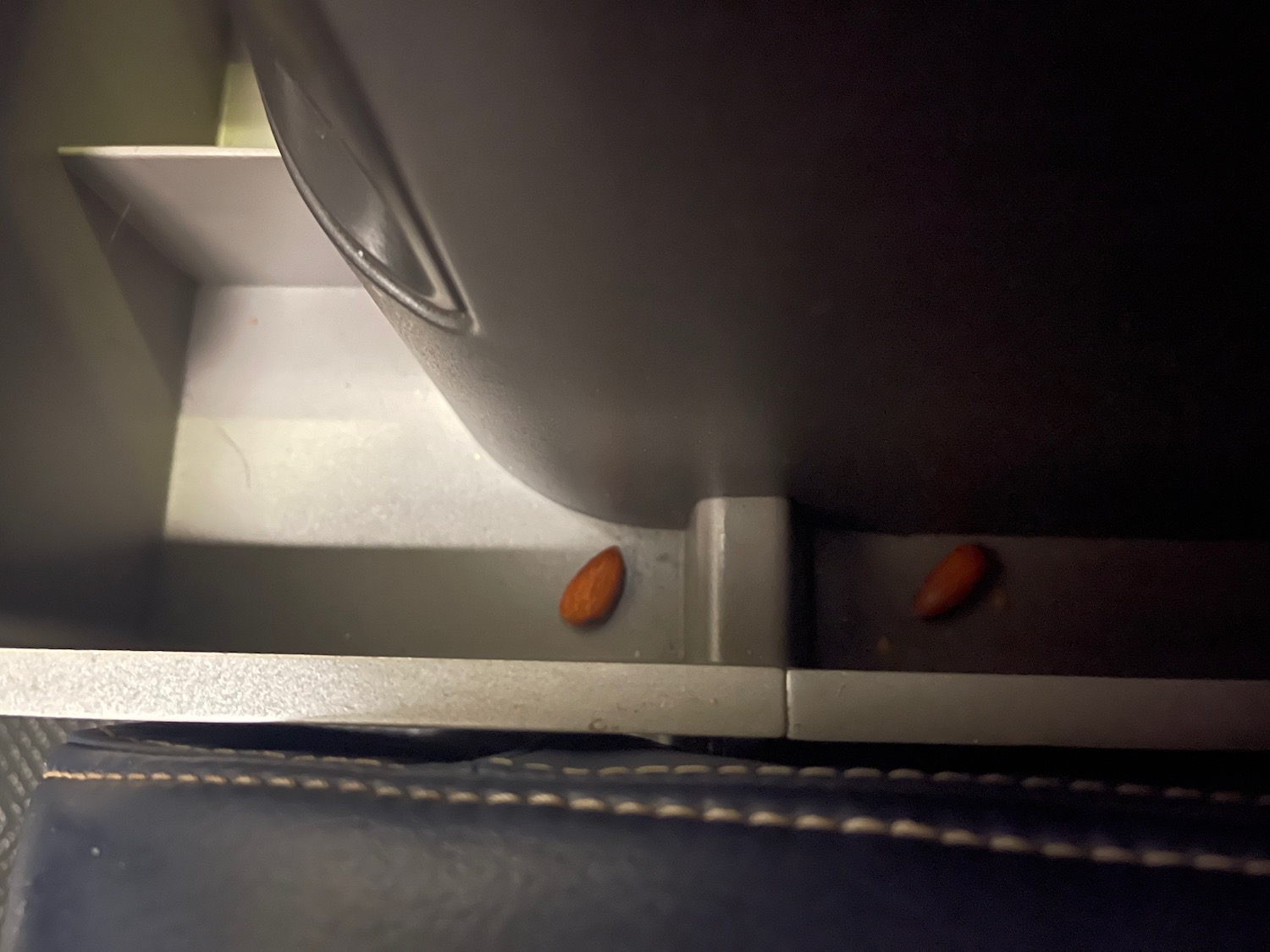 IFE + Wi-Fi
Wi-Fi is available onboard ($8 for MileagePlus members or $10 for non-members). Select T-Mobile passengers can enjoy free internet onboard on their mobile device (one hour free for Magenta subscribers or unlimited for Magenta MAX subscribers). Messaging is free for all passengers.
There are no seatback screens (that is coming…), but the in-flight intranet system offers streaming videos and TV shows on your mobile devices utilizing the United app. Absent the United app, your selection is limited to a few movies and TV shows via unitedwifi.com.
It was a beautiful day in LA as we took off over the Pacific Ocean.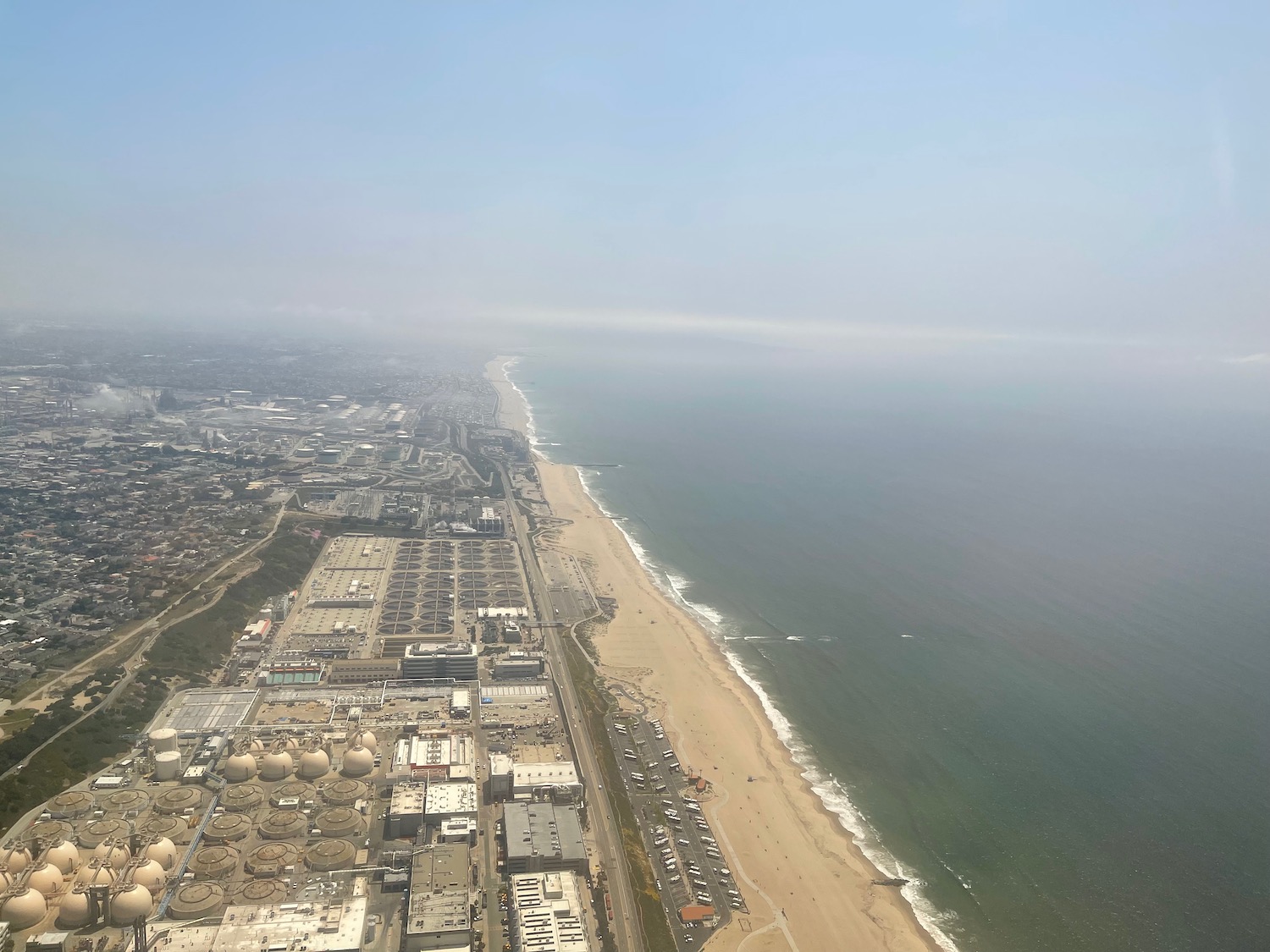 Food + Drink
Pre-departure beverages (water, orange juice, or sparkling wine) were offered in blue plastic cups during boarding.
Lunch was served after takeoff. Service began with a warm towel and a choice of beverages served with warm mixed nuts.
Meal choices were a spiced tofu bowl, cheese enchiladas, or a glass noodle salad with beef. However, I had taken advantage of United's pre-order system to choose Thai meatballs for myself and a fruit and cheese plate for my father.
Chili-glazed Thai meatballs
Thai beef meatballs glaze with cilantro lime rice, stir-fried vegetables and red chili glaze
I was expecting the meatballs to have a bit of a kick to them and they did not. Even so, I thought the dish is one of the best in the current line-up and would not hesitate to order it again.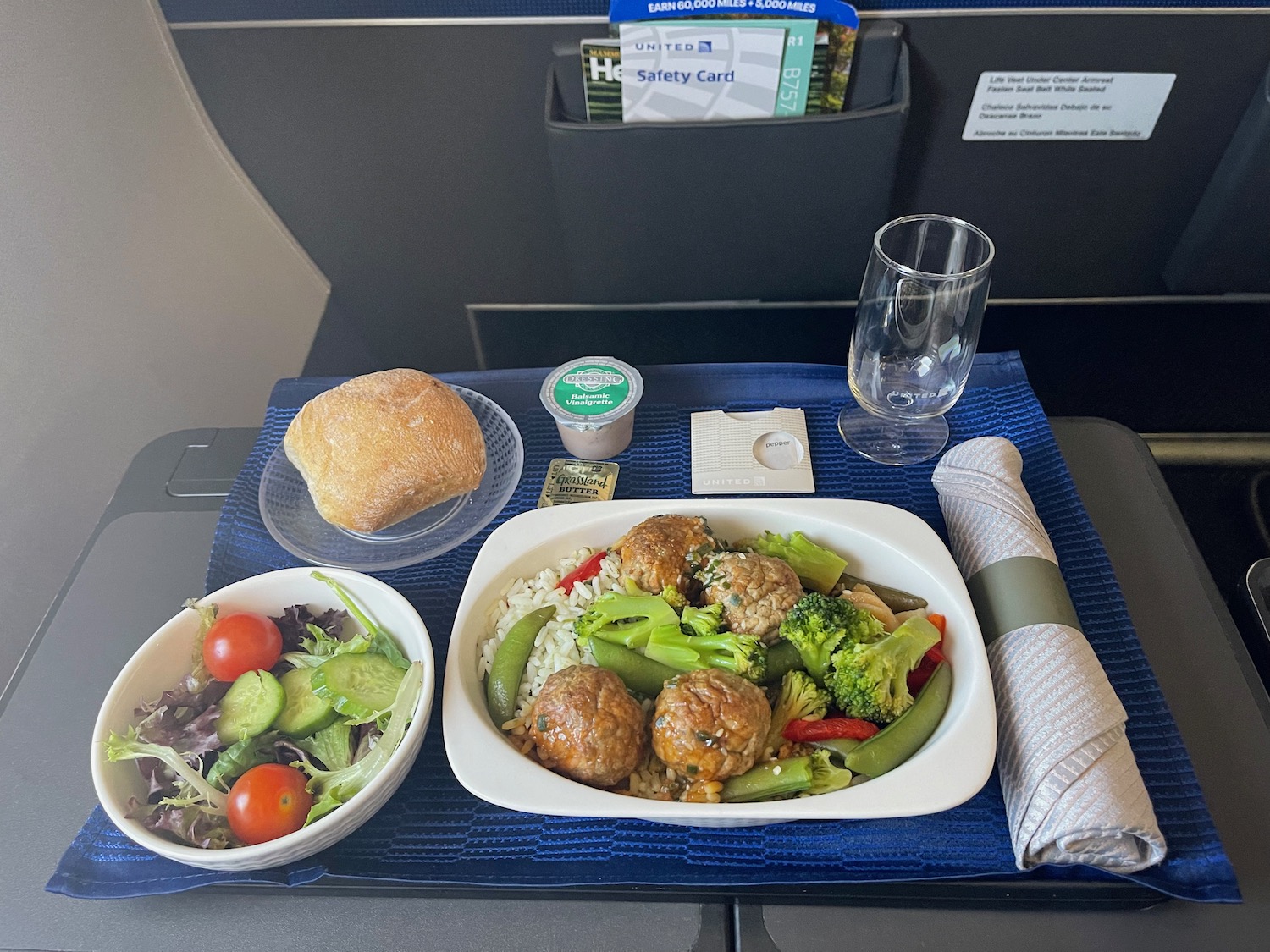 My father enjoyed his fruit and cheese plate.
Fruit and cheese plate
Fruit and cheese plate with brie cheese, havarti cheese, smoked Gouda cheese, prosciutto, grapes,
strawberry, dried apricots and almonds
This is a nice alternative to a heavy carb-laden meal and something I would absolutely order again.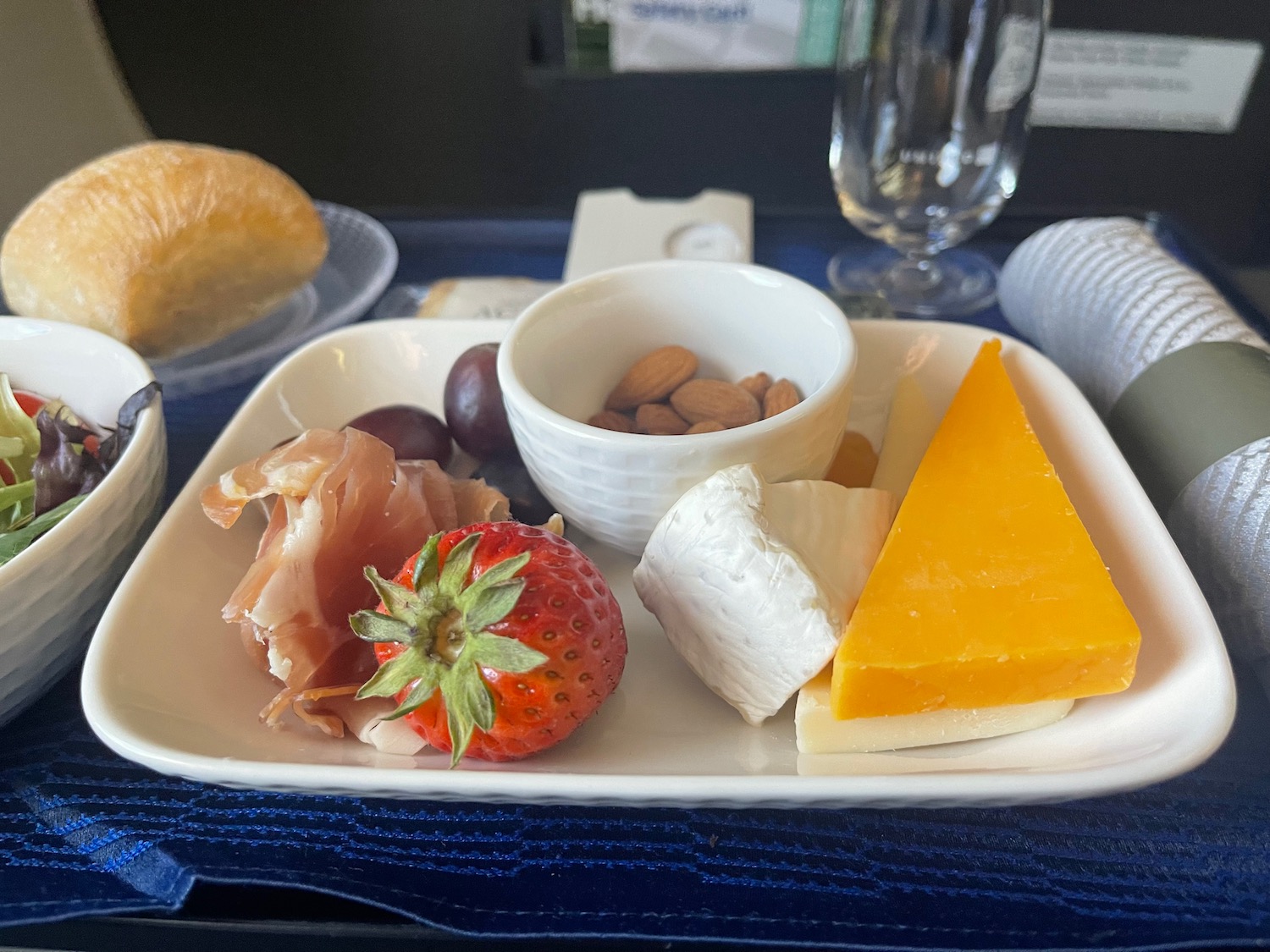 On each tray was a side green salad and bread roll.
After clearing away trays, dessert was served (a warmed butter-flavored "Pie in the Sky" cookie pie).
For a three-hour lunch flight, I found the meals quite satisfactory.
I appreciate the ability to pre-order meals on United and look forward to pre-orders expanding to widebody jets and longhaul flights.
Lavatory
I hydrate in the morning with water and coffee and so I did have to get up during the flight to use the restroom…though we encountered quite a bit of rough air and the seatbelt light remained on for most of the flight. The lavatory was clean.
Service
The crew was lovely onboard today. I guess my father and I look quite a bit alike and the crew thought it was sweet that we were traveling together. Throughout the flight, we were constantly offered refills on beverages and we were addressed by surname as well. A great veteran and professional Houston-based crew.
CONCLUSION
We landed in the midst of a stormy afternoon at Bush Intercontinental in Houston, taxiing by a Singapore Airlines A350 and Emirates A380 before reaching our gate. Thankfully, the lightning had dissipated so our next flight was not delayed. This was a pretty perfect flight, as far as I was concerned. The internet worked, the lunch was edible, and the service was great.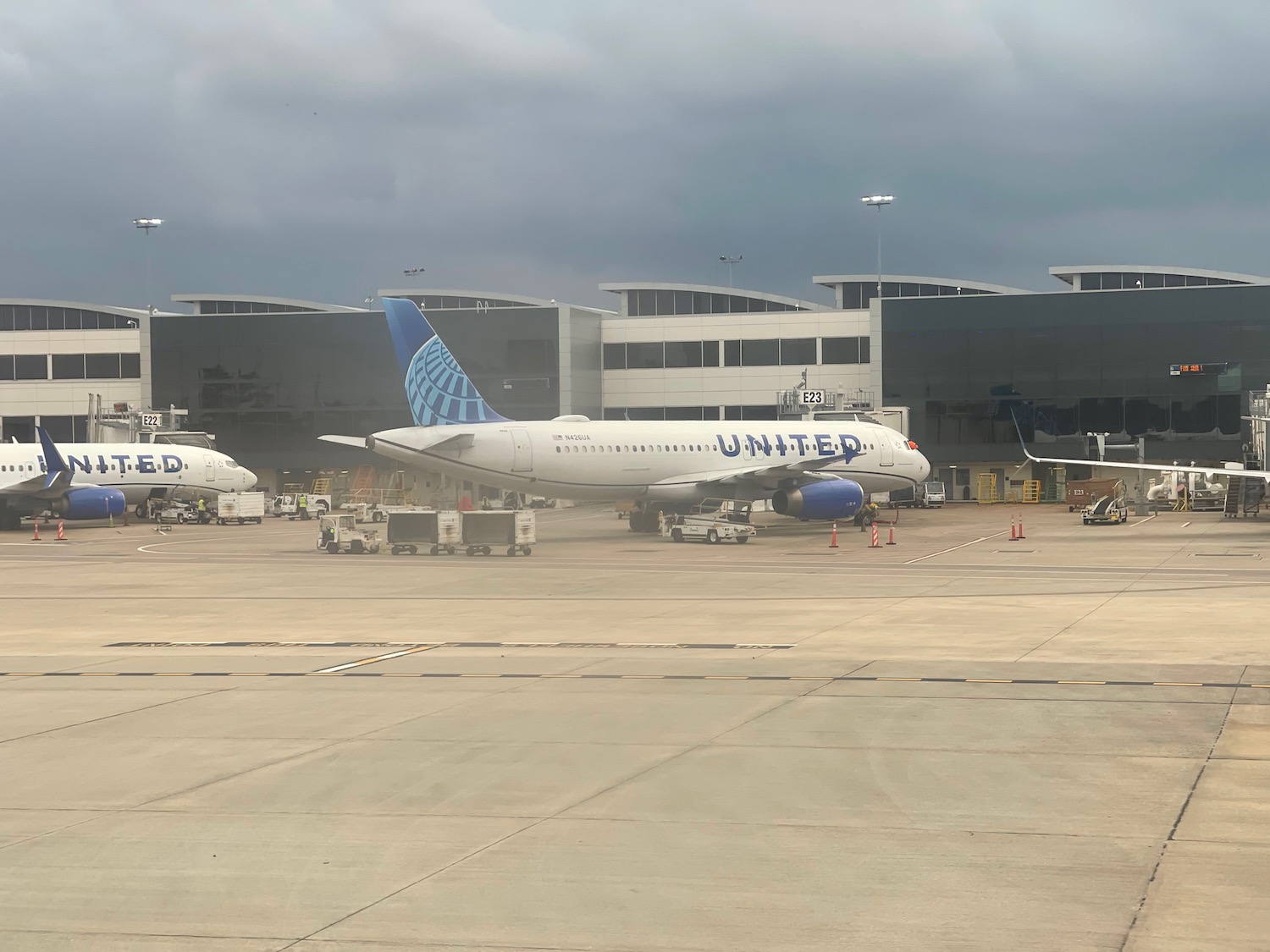 I don't go out of my way to fly on the 757-300 on United, but I also do not go out of my way to avoid it.