A United Airlines Polaris business class menu distributed to passengers earlier this week includes a typo that can only be described as delicious irony.
Major Typo On United Airlines Menu
Most United flyers are of the opinion right now that catering on longhaul flights in Polaris business class leaves much to be desired. While the presentation has recently improved, the quality has been cut and the portions downsized. Many report their food inedible (though I did not find it quite as bad on my flight from London to LA).
One annoyance has been a lack of menus, which force flight attendants to have to explain the 3-4 choices available verbally to each passenger. Many just simplify it to "beef, fish, or pasta." Paper menus were supposed to return this month, but have been delayed in some markets.
In London, some kind soul (either a really great flight attendant or the catering team there) decided to create their own menu. While the gesture is well-intentioned and appreciated, someone forgot to proofread: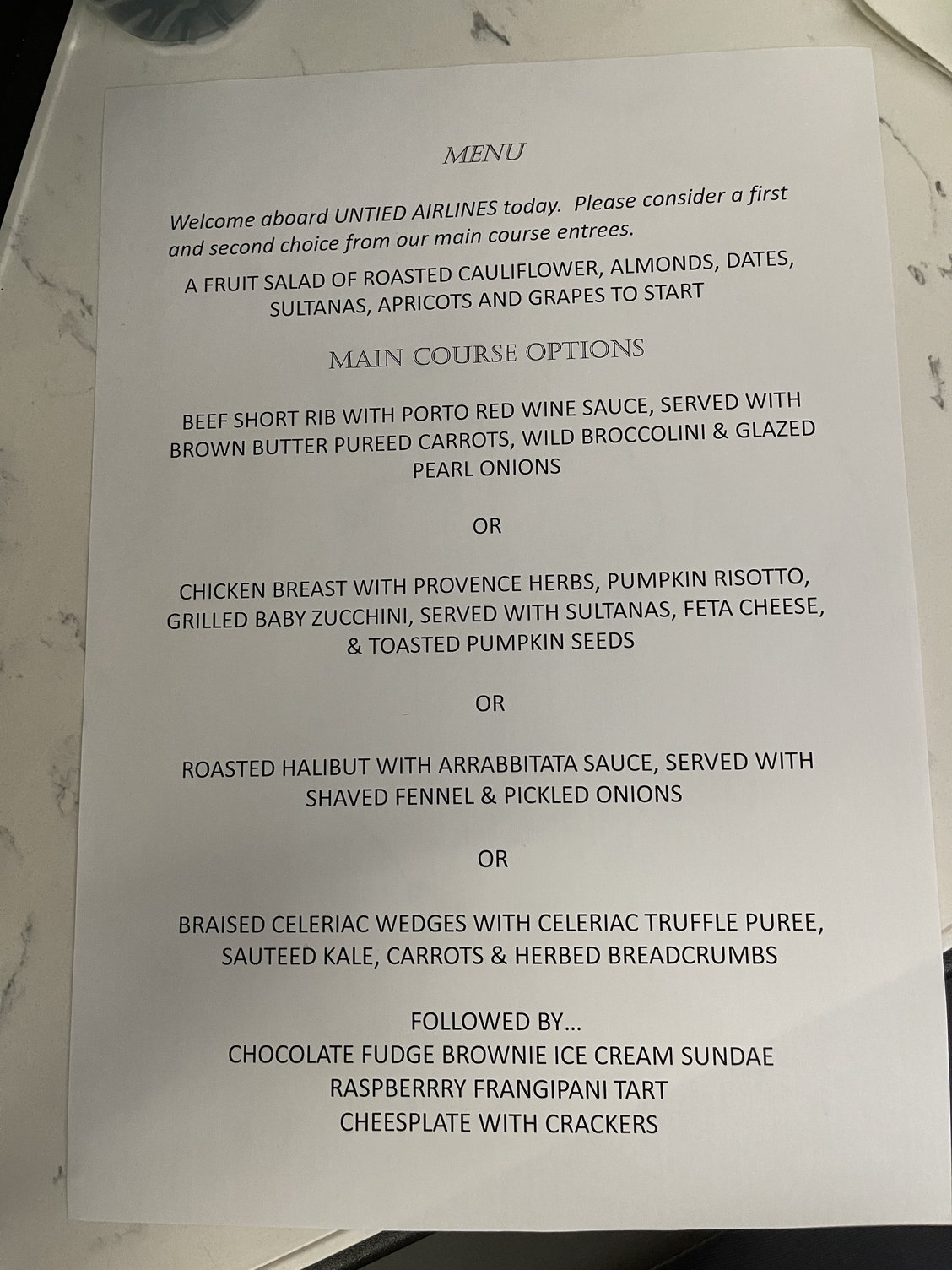 Hilariously, United is misspelled "Untied" which really about sums up the poor catering situation on United right now compared to its peers.
Longtime readers will know that this is a frequent typo that I have made over the years (amongst my many typos…). But I'm just a recreational blogger, not the airline itself!
My guess is that this was a flight attendant, who probably was tired of having to explain the four choices to every passenger in a business class cabin with 40-50 seats. This is a very smart approach…save for the spelling error.
CONCLUSION
Someone at United Airlines showed great initiative in creating a paper menu…but misspelled United. While the error doesn't bother a chronic misspeller like me, I had to chuckle at the delicious irony. It's time for United to provision printed menus…and better food onboard in Polaris business class.