It's trendy to be vegan these days, but I pre-ordered a vegan meal in United Airlines business class merely for the novelty of trying a new dish.
United Airlines Business Class Vegan Meal
A vegan diet is based on plants (including vegetables, grains, nuts and fruits) and foods made from plants. Strict vegans do not eat foods that come from animals, including dairy products like milk and cheese or eggs.
In my review of my flight from San Francisco to Newark, I remarked that I ordered a vegan special meal because United has not rotated its standard meal selections on this route in years. I now rotate myself by ordering a different special meal each time I fly. This time, I pre-ordered a vegan meal on the United app (this must be done at least 24 hours before your flight).
My special meal was loaded and the main course included a bread roll with margarine, a green salad with tomatoes wedges and sliced cucumbers, a bean and mushroom salad served in vinegar, a main course of coconut-flavored sticky rice with shredded vegetables and whole lima beans, and a mandarin for dessert. Honestly, not bad…especially for a midnight snack.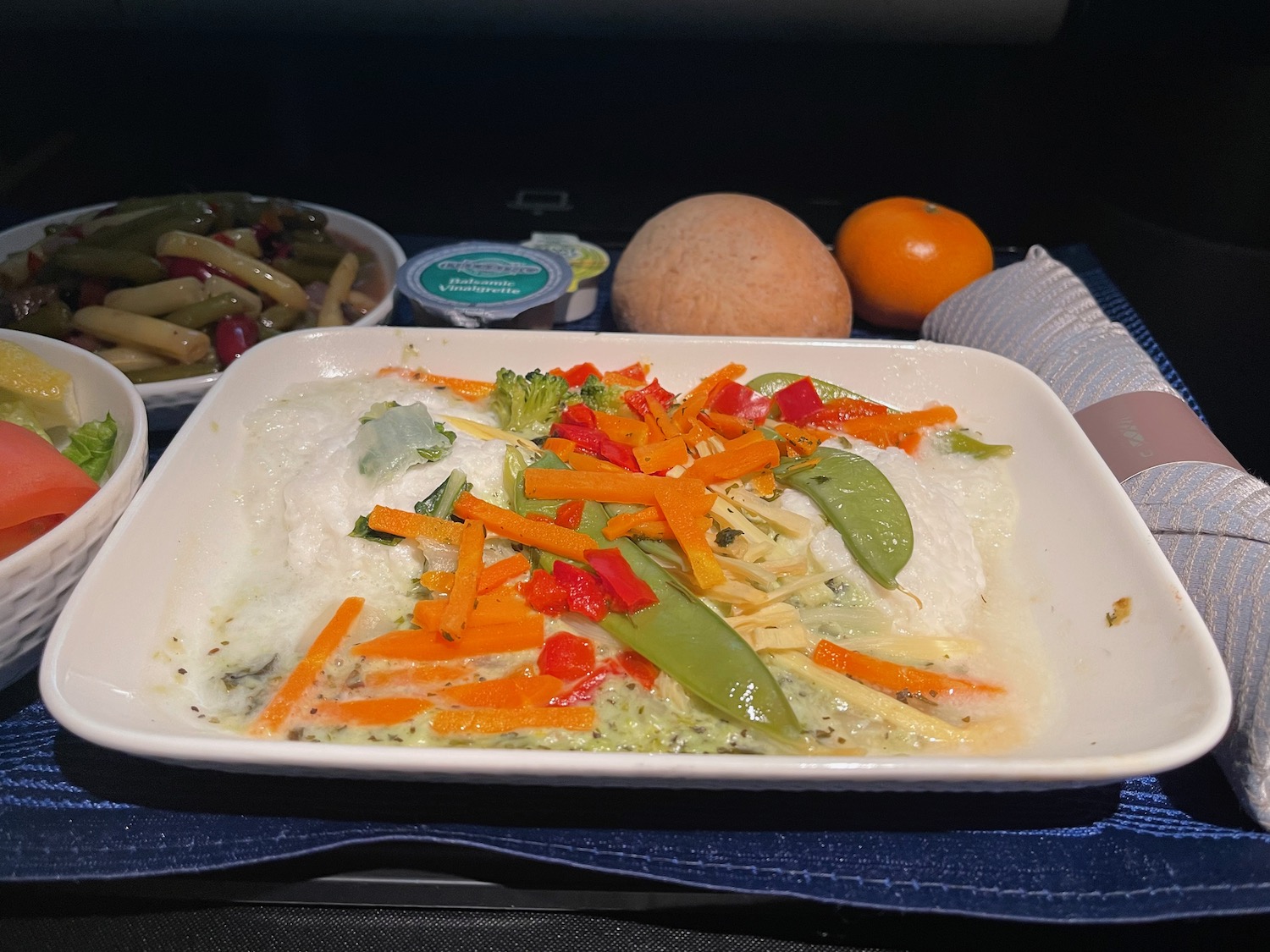 I recommend a special meal on this route. The Kosher and Indian vegetarian meals are not either, though gluten-free is my favorite.
As for vegans who order this out of necessity, this dinner was a decent attempt to create a flavorful meal while abiding by dietary restrictions.
---
My Meal of the Week feature examines an airline meal from my travels over the years. This may be a meal from earlier in the week or it may be a meal served over a decade ago.