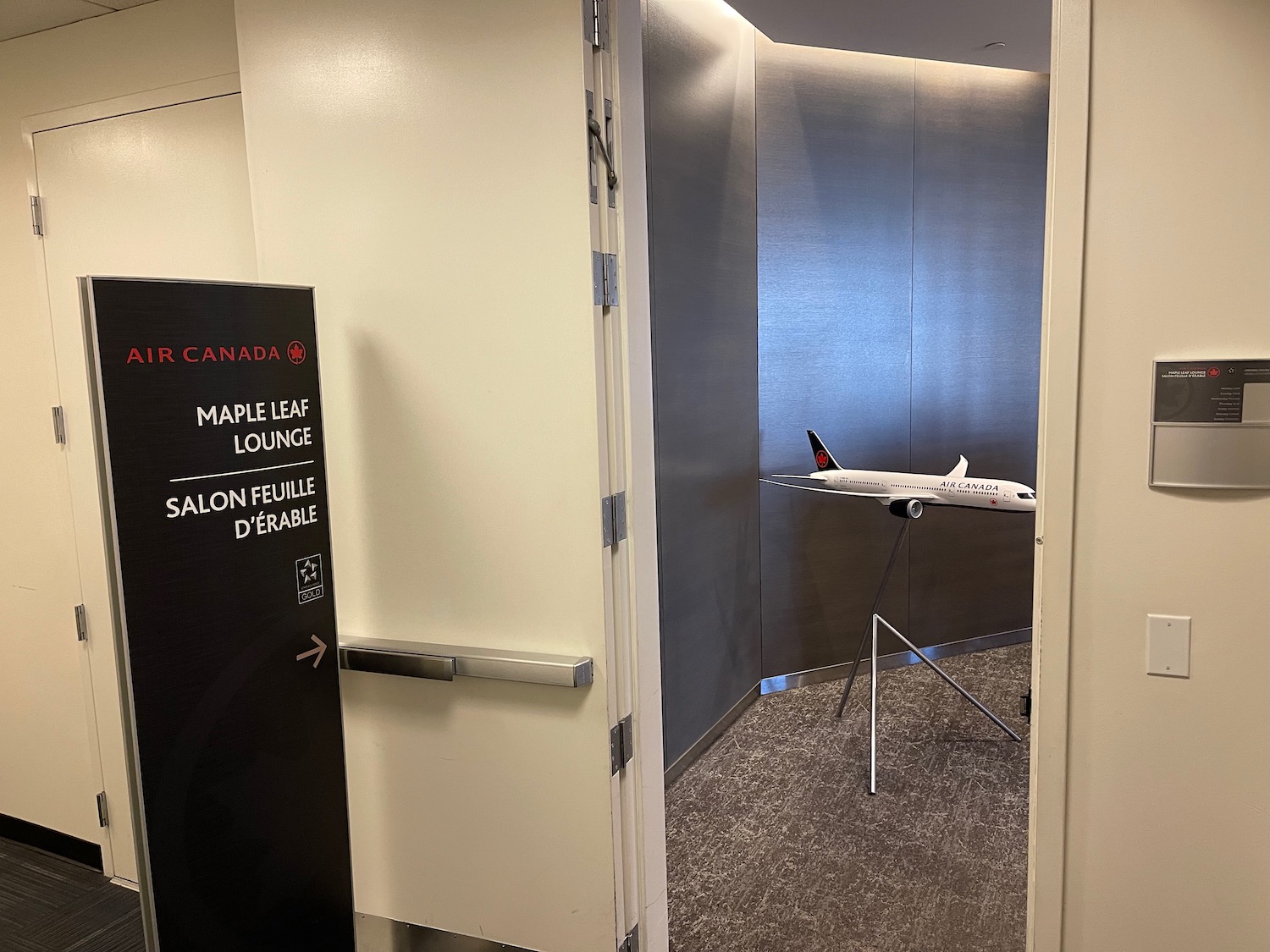 The Air Canada Maple Leaf Lounge in Los Angeles (LAX) is a comfortable lounge and great option for United Star Alliance Gold travelers who would otherwise not be able to access the United Club one terminal over.
Air Canada Maple Leaf Lounge LAX Review
Location + Hours + Access
Located in Terminal 6 at LAX, the lounge is located on an upper level and not exactly well-marked. After clearing security, head down the concourse past the pet relief area until you come to a rotunda in which you can turn left or right. Bear right and you'll each reach an elevator sitting in the middle of the terminal area near Point The Way Café. Take that upstairs to the lounge, on level 4.
The lounge is currently open Sunday-Tuesday and Thursday from 5:30am to 11:30pm and on Wednesday, Friday, and Saturday from 5:30am to 10:00pm.
Access is reserved for Star Alliance business or first class passengers as well as Star Alliance Gold status holders traveling on a Star Alliance flight. United Club and Maple Leaf Lounge members also have accesss, as do Aeroplan 35K members (which are Star Silver, not Star Gold). This was a Priority Pass lounge prior to the pandemic, but is no longer part of the network and paid access is not available.
While United does not permit its own MileagePlus Premier Gold, Platinum, or 1K members to access United Clubs except when traveling on an international itinerary or in conjunction with a premium transcontinental ticket in business class, your United-issued Star Gold card will get you access to this lounge as long as you are traveling on a Star Alliance flight.
Seating
The lounge includes nice tarmac views of Terminal 6 and a mix of tables, chairs, and couches. Currently, social distancing is promoted via stickers "blocking" certain seats, but the lounge never seems to get crowded.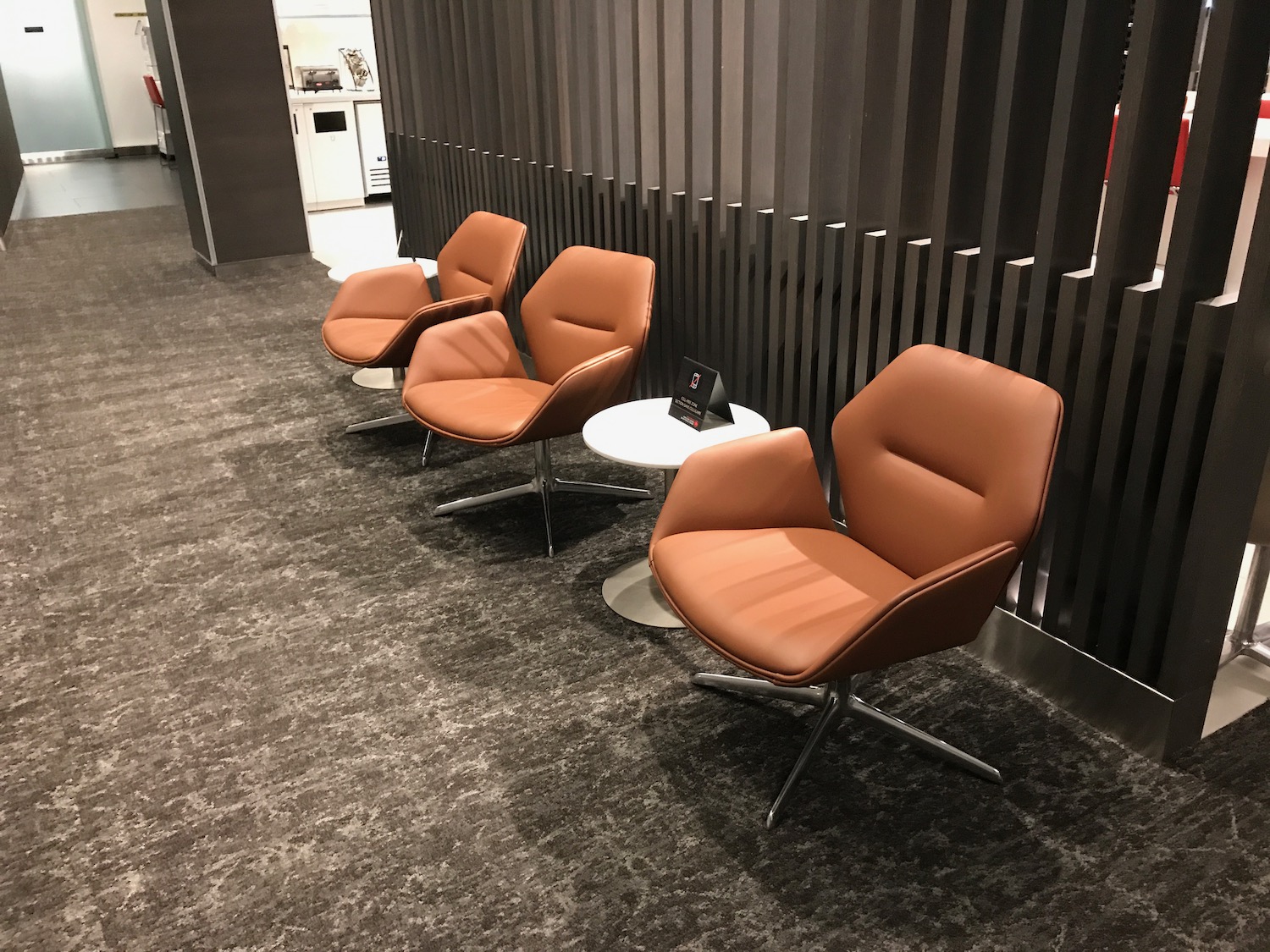 Food + Drink
A modified menu is currently in effect, with the buffet now behind plexiglass. Rather than a self-serve offering, you choose what you want and it will be handed to you, including beverage.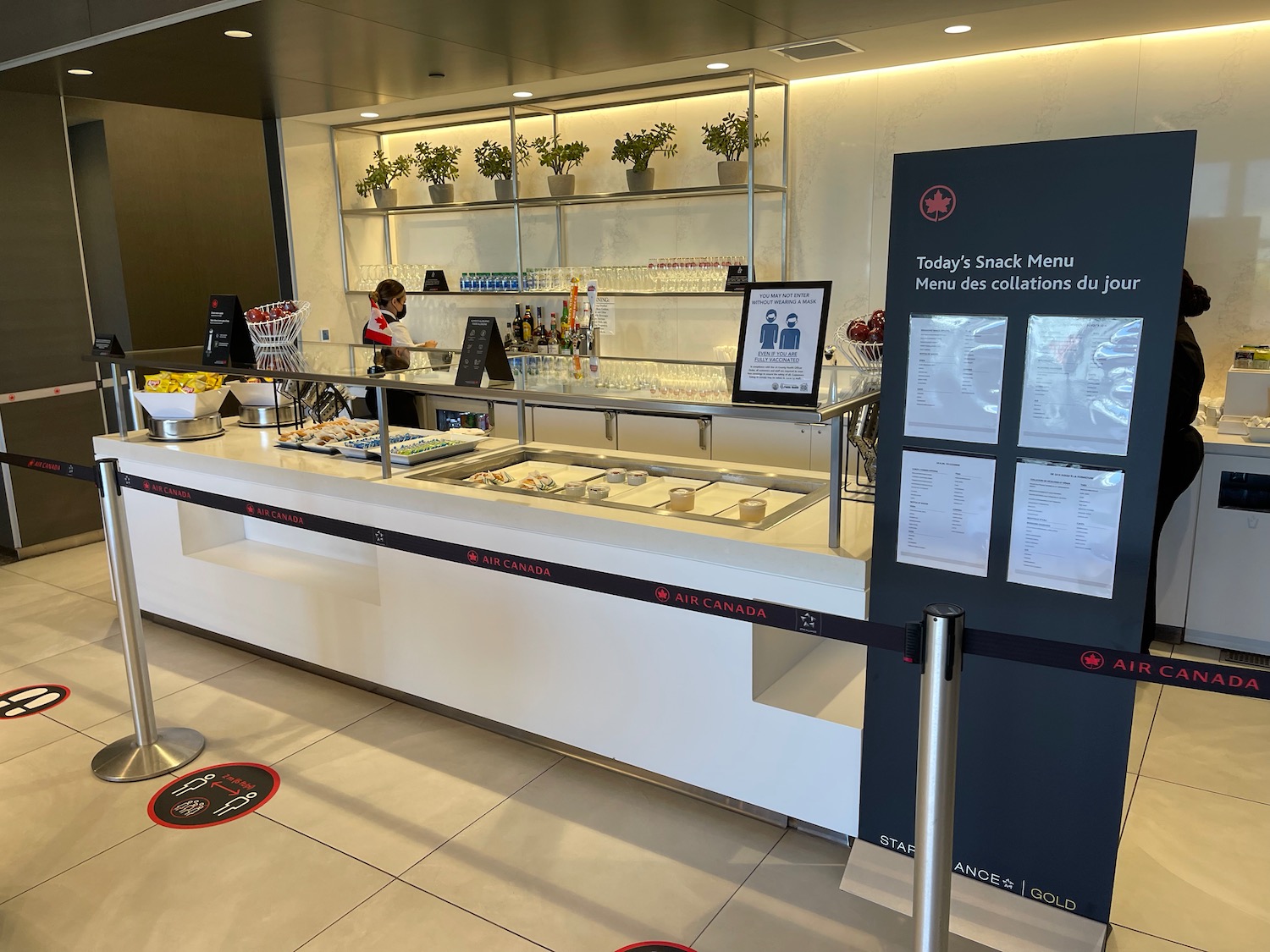 Food items for breakfast included:
cottage cheese
overnight oats with coconut
peach yogurt parfait
honey vanilla fruit cup
fruit danish
Lunch and dinner items, available at 10:00am, included:
BBQ chicken ranch wrap
humus vegetable wrap
tomato feta pasta salad
edamame & tomato salad
crudités & tzatziki dip
cookies
granola bar
chips
The menu:
Over the last few months, I've visited the lounge several time and tried most items…and can vouch for most of them (my son Augustine joined me for breakfast one day and also enjoyed the spread).
Prior to the pandemic, the buffet spread was self-serve:
One warning: although the lounge has coffee from Lavazza, the Egro machine is really bad…stay away from any espresso drink with milk. I only drink straight espresso in this lounge.
A sign warns you not to over-consume alcohol:
Restroms + Showers
Clean restroom are available, but this lounge does not offer showers.
Wi-Fi + Plugs
Wi-Fi is complimentary and worked fast. Plugs are available throughout the lounge and are 120-volt. USB-A ports also flip up from many tables.
Service
The staff in the lounge are always nice – the agent at the desk who checks you in is an actual Air Canada employee while the other staff seemed to be contracted. I particularly appreciated during my last visit that one member of the lounge staff came over and asked me if I needed anything else to eat.
CONCLUSION
The Air Canada Maple Leaf Lounge LAX is a great lounge for Star Alliance Gold travelers and a comfortable and tranquil alternative to the oft-busy United Club in Terminal 7.
---
> Read More: Air Canada Maple Leaf Lounge At LAX Now Reopen – Great News For United Star Gold Flyers