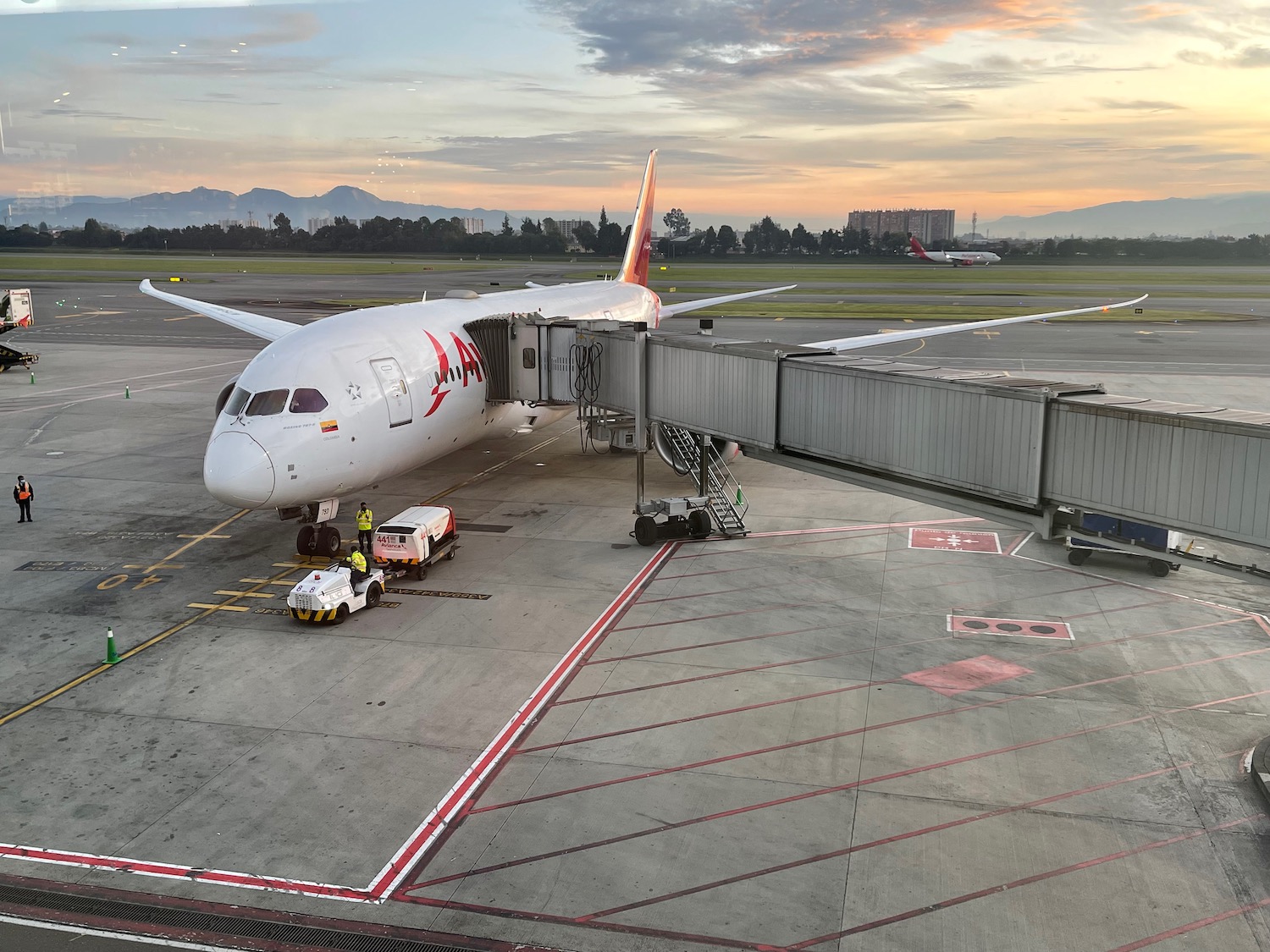 From London to Bogota I flew in Avianca Business Class on the Boeing 787-8. While the food was deplorable, I do think Avianca has potential (or perhaps better put, still maintains some premium elements) on its longhaul flights.
Avianca 787-8 Business Class Review
Instead of enjoying dinner in one of the four Star Alliance lounges in Heathrow T2, I went into town and spent some time with my sister-in-law and her family. That was a lovely time, but I got back to the airport just before boarding commenced.
Before leaving, I picked up my boarding pass from the transit counter.
Had I returned earlier, I would have visited the lounges in this order:
But as I mentioned, I got back to the gate at 9:32 pm and boarding began promptly at 9:45 pm, more than one hour before departure.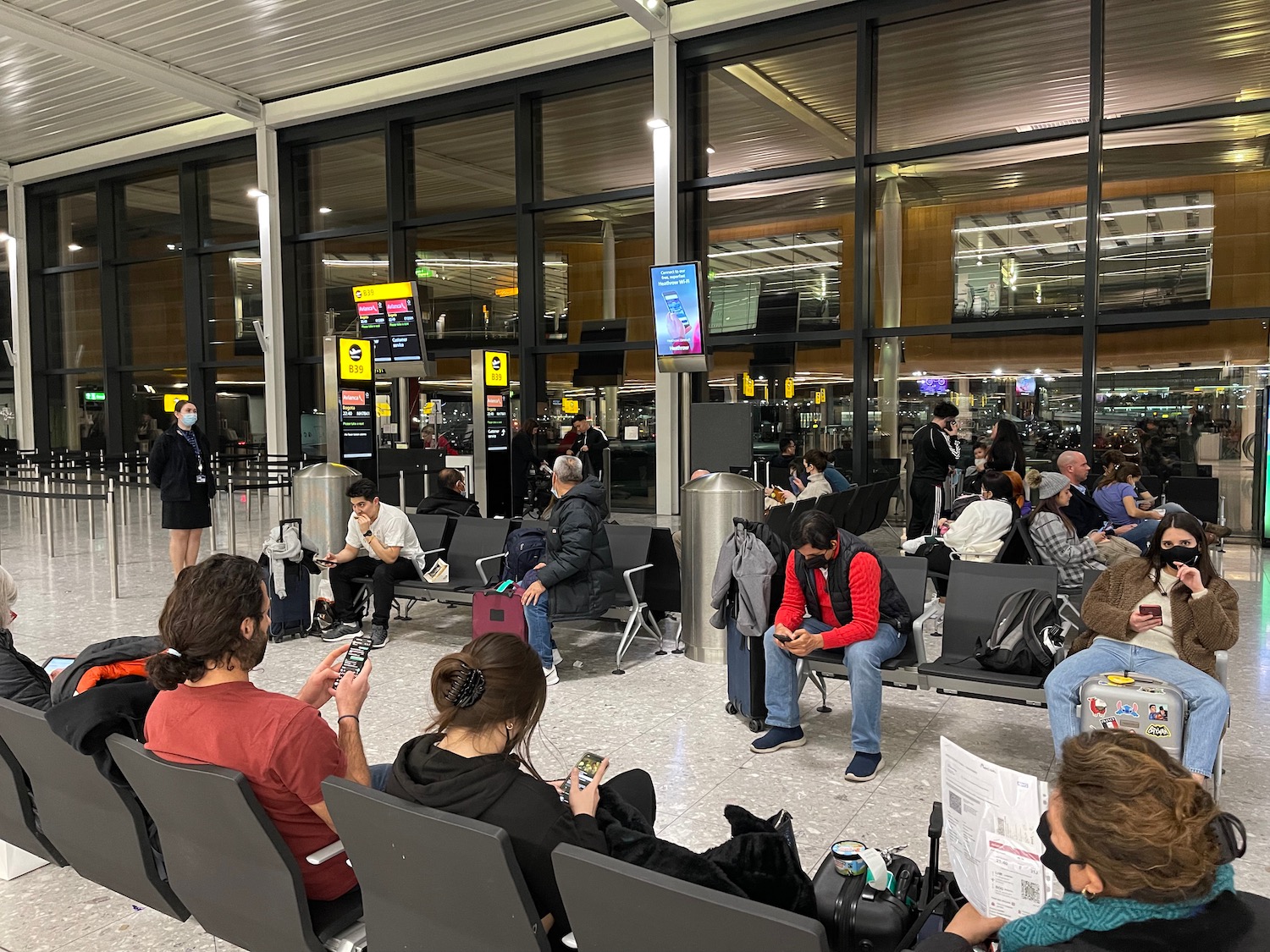 I stepped from the jet bridge onto the plane with a greeting in Spanish and turned left into business class.
Avianca 121
London (LHR) – Bogota (BOG)
Friday, April 8, 2022
Depart: 10:40 PM
Arrive: 03:29 AM+1
Duration: 10hr, 49min
Distance: 5,265 miles
Aircraft: Boeing 787-8
Seat: 1A (Business Class)
You may recall in my "teaser" for this flight that I focused on the poor food onboard. I'll get to that in a moment, but I do want to state at the outset that it wasn't a bad flight, just a sad one.
Seat
Avianca chose the Safran Cirrus reverse herringbone seat for its business class cabin, which includes 28 seats. in a 1-2-1 configuration. The front cabin includes five rows of seats while the rear mini-cabin, behind door 2, includes two rows of seats.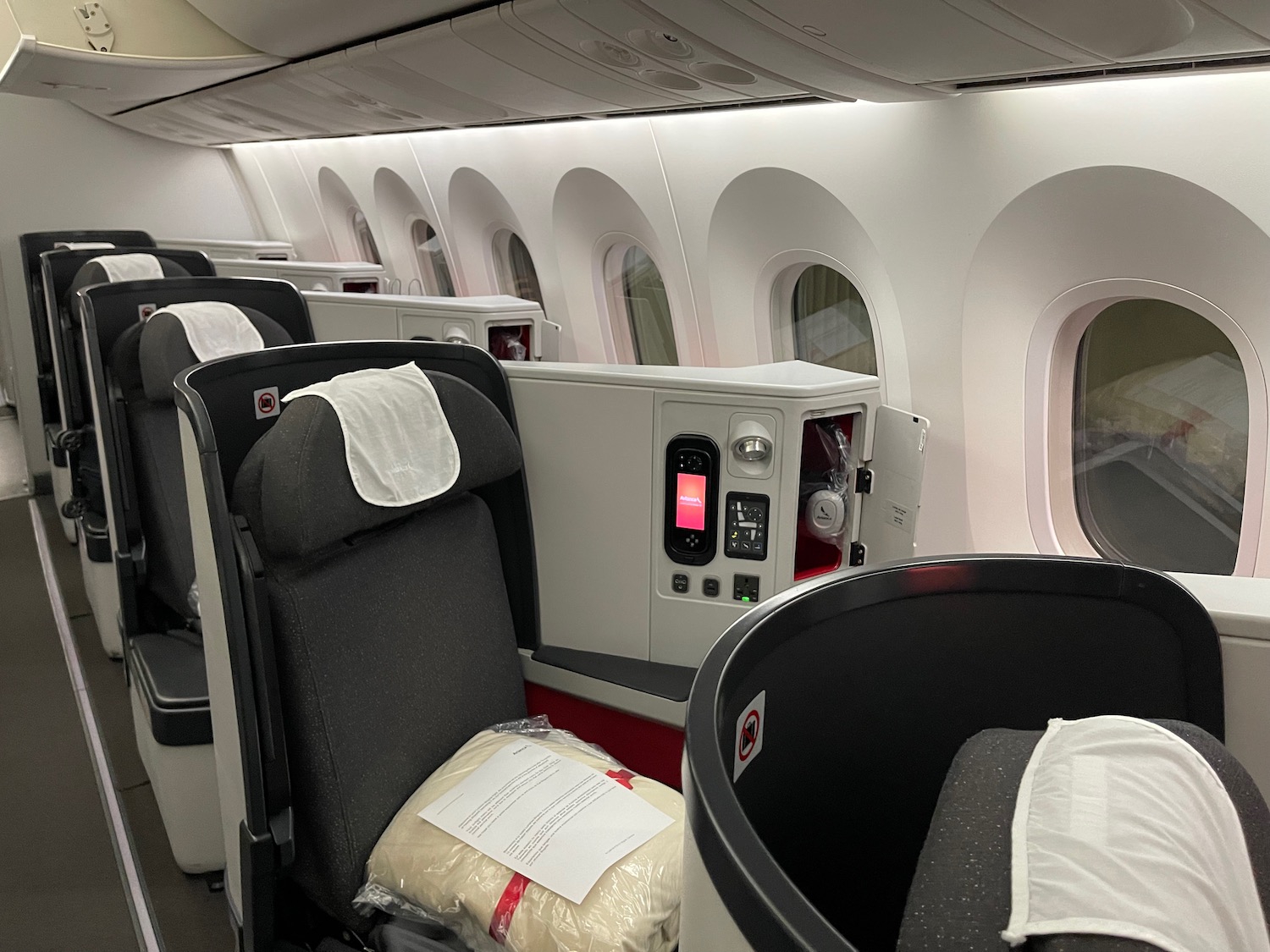 I prefer these reverse herringbone seats to some of the competition because the meal tray is located on the side rather than cutting into your knee room.
I chose seat 1A, which was quite private and another thing I love about these seats is the personal storage, including a cabinet in the side console and another area for storage in the armrest.
Seat controls, a power outlet, and a USB-A outlet were all within reach at shoulder level (along with a reading light and remote control for the IFE screen).
The aircraft was not old, but was already showing a lot of wear and tear.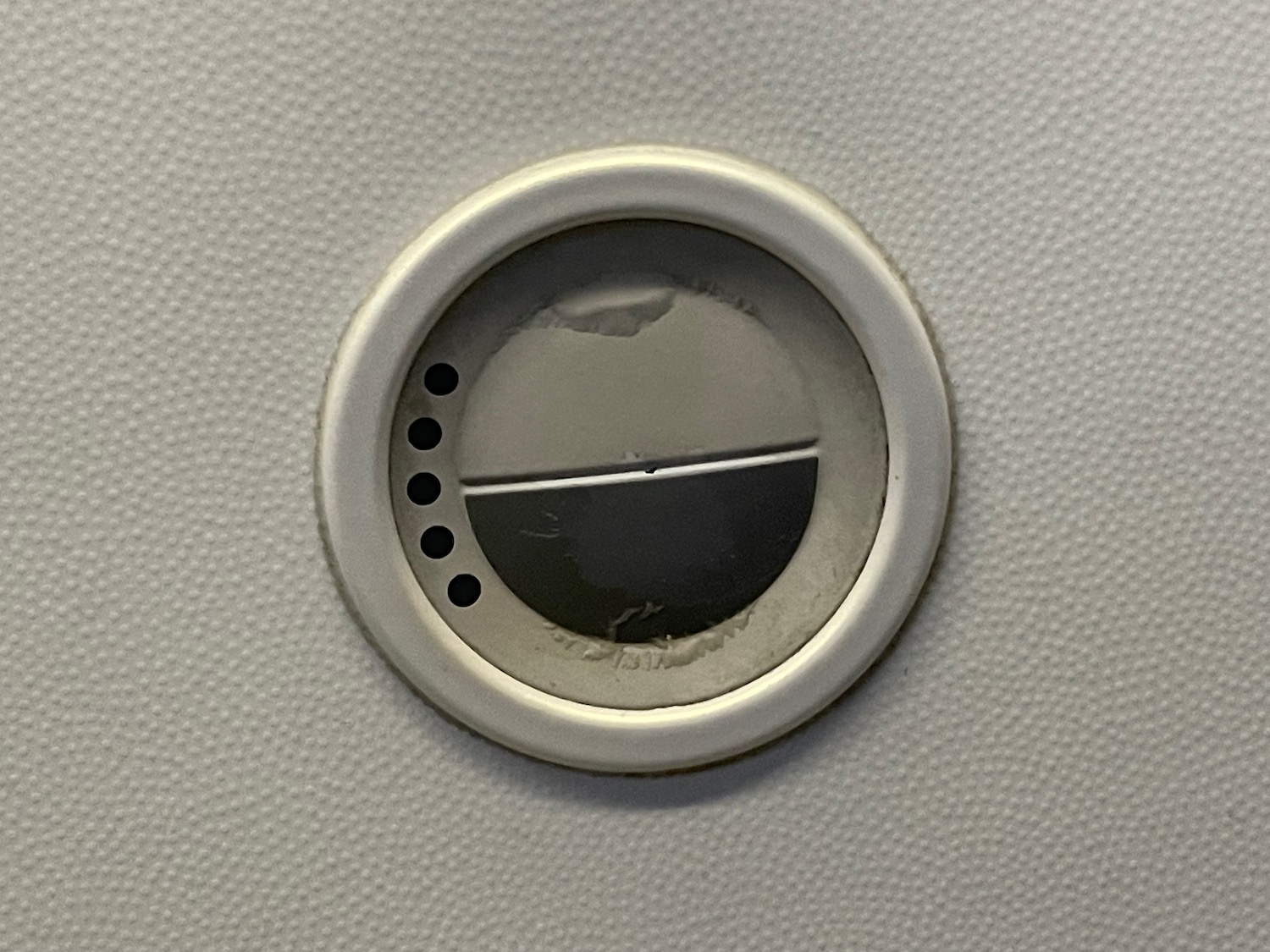 Truth be told, the pillow was plush, the duvet soft and warm, and with individual air nozzles above I spent most of the flight soundly asleep. In terms of the single most important element of business class, namely a comfortable seat with good bedding, Avianca gets it right.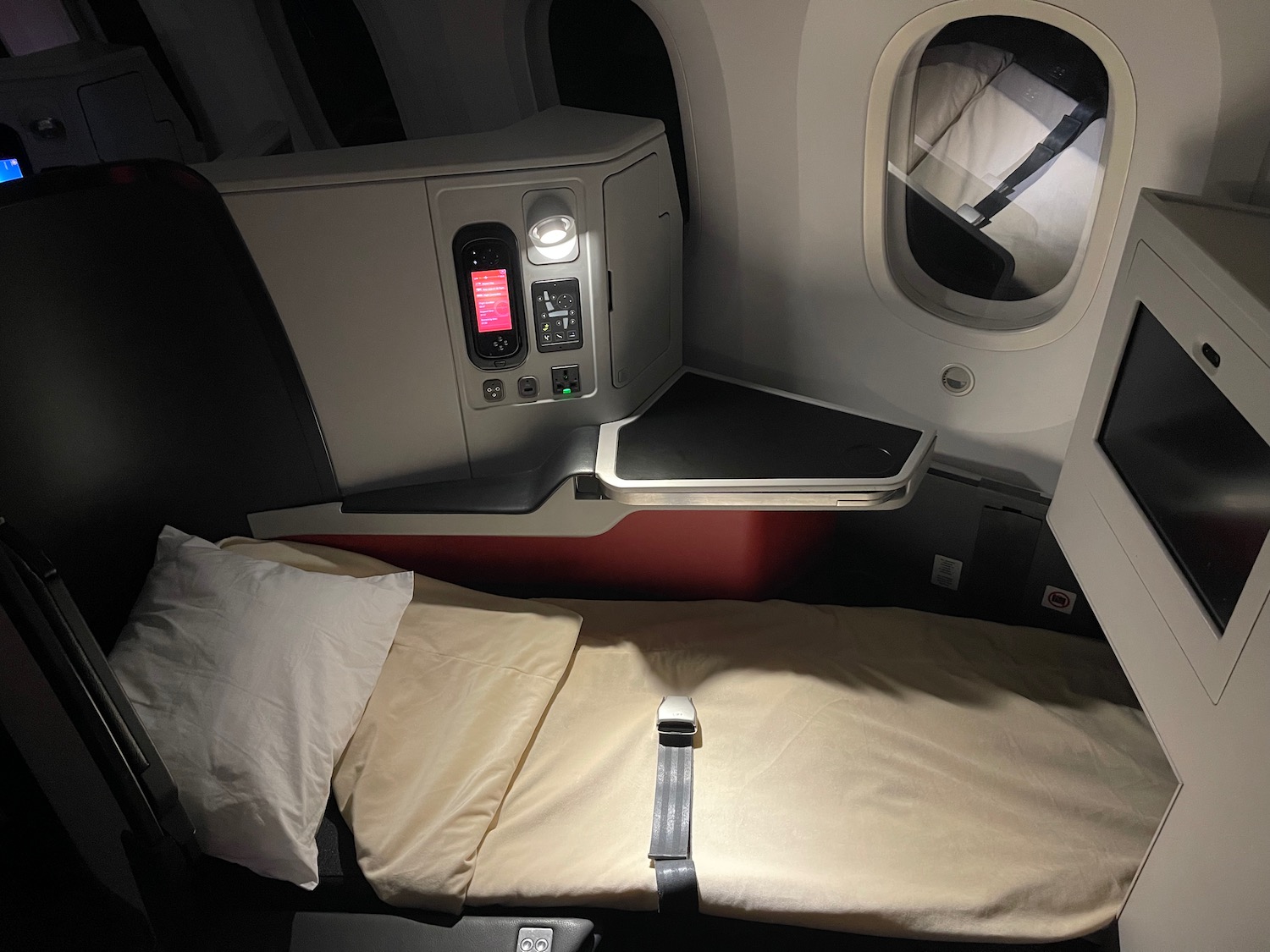 IFE + Wi-Fi
Speaking of IFE and Wi-Fi, the library included a small selection of movies (mostly Hollywood movies, but also some from Latin America since I always try to find more local movies on a flag carrier) as well as music, TV shows, and games.
Noise-canceling headphones were provided prior to takeoff:
Wi-Fi was not available onboard. Theoretically, Avianca offers wi-fi, but no network showed up on my flight. This was less of a problem on an overnight flight.
Food + Drink
Here's where the flight really disappointed me. Menus were not offered. After takeoff, the following meal was served:
Yes folks, this is business class. And yes, this is a crew meal with a sandwich and a little chocolate dessert.
Flight attendants were clearly embarrassed, but they should have been more embarrassed that it was served lukewarm. It was disgusting.
To be fair, Avianca blamed the catering on its (then) recent restart of service to London. But it's not like London catering had no notice it was flying out of London…ultimately, I found that excuse to be weak (and other readers claimed Avianca serves meals like this out of Madrid as well).
Before landing, breakfast was served. This cheese omelet was thankfully warm, but the bread was stale and the coffee tasted like water.
What a missed opportunity!
I decided to "re-arrange" the meals myself…just to see if I could make them look more appetizing. I think it helped…the crew could have done this as well.
I am hopeful that the food on this route is now better, but would welcome your comments below.
Water bottles were frequently offered…at least there was that.
Amenity Kit
Passengers in business class were offered an attractive Salvatore Ferragamo-branded amenity kit that included:
hand cream
lip balm
earplugs
tissue
toothbrush + toothpaste
socks
eyeshade
wipe for glasses
Service
Service was actually lovely onboard. The flight attendant who worked my side of the aisle was very friendly and apologetic over the food (which she had absolutely no control over). I thought the entire crew was very kind.
Lavatory
I visited the lavatory toward the end of the flight and found it quite messy.
CONCLUSION
We landed on-time in Bogota…at 3:30am in the morning, the one downside to these so-called "reverse redeyes" from Europe to South America.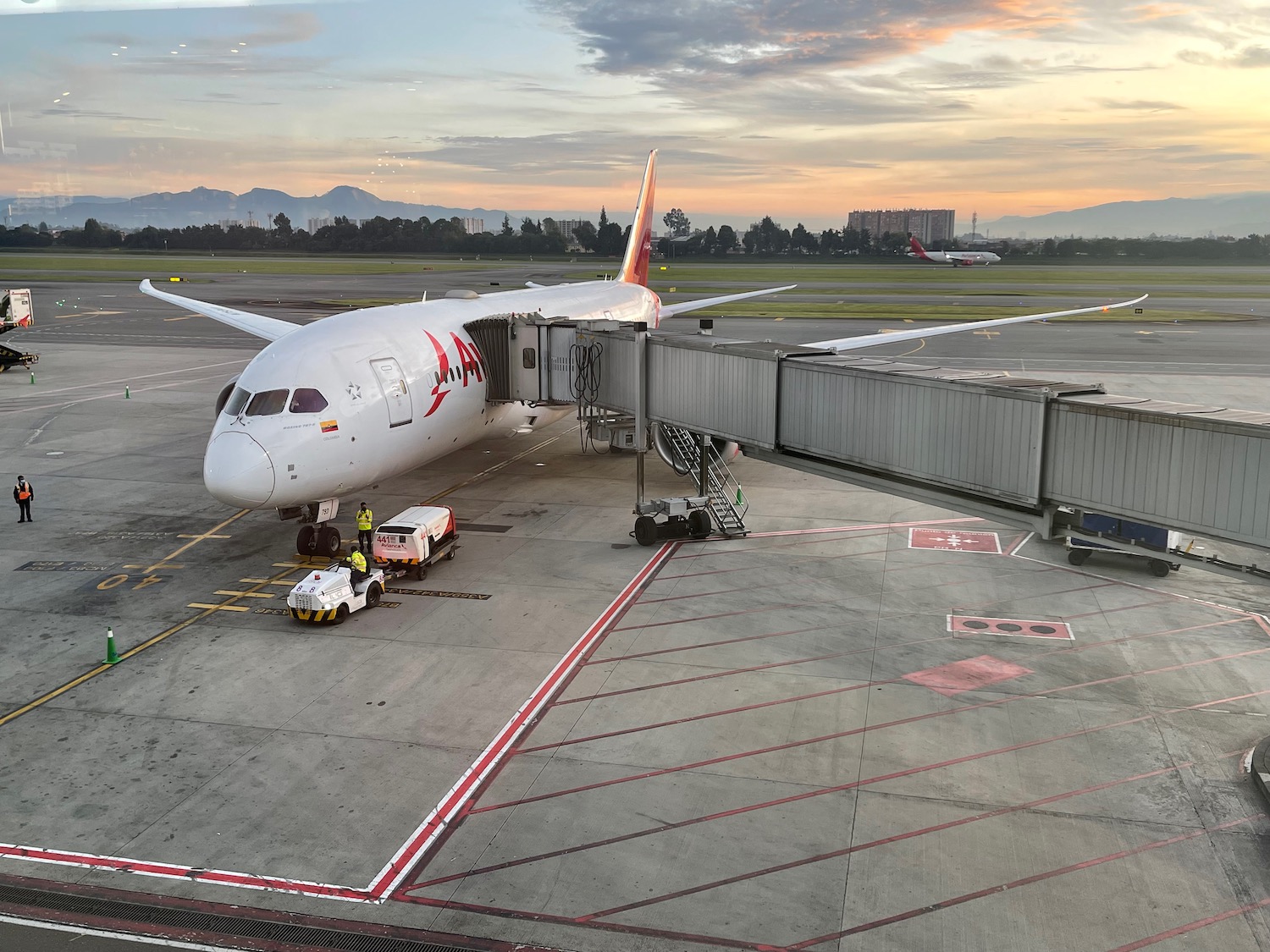 I would still say Avianca has the potential to be a competitive carrier. The seat and bedding were great, the service warm, and I liked the amenity kit. But the food desperately needs to improve and the lavatories should be cleaned more often.
Perhaps, under the right circumstances, I'd fly Avianca again on a transatlantic flight. But the carrier really has a lot of room for improvement.