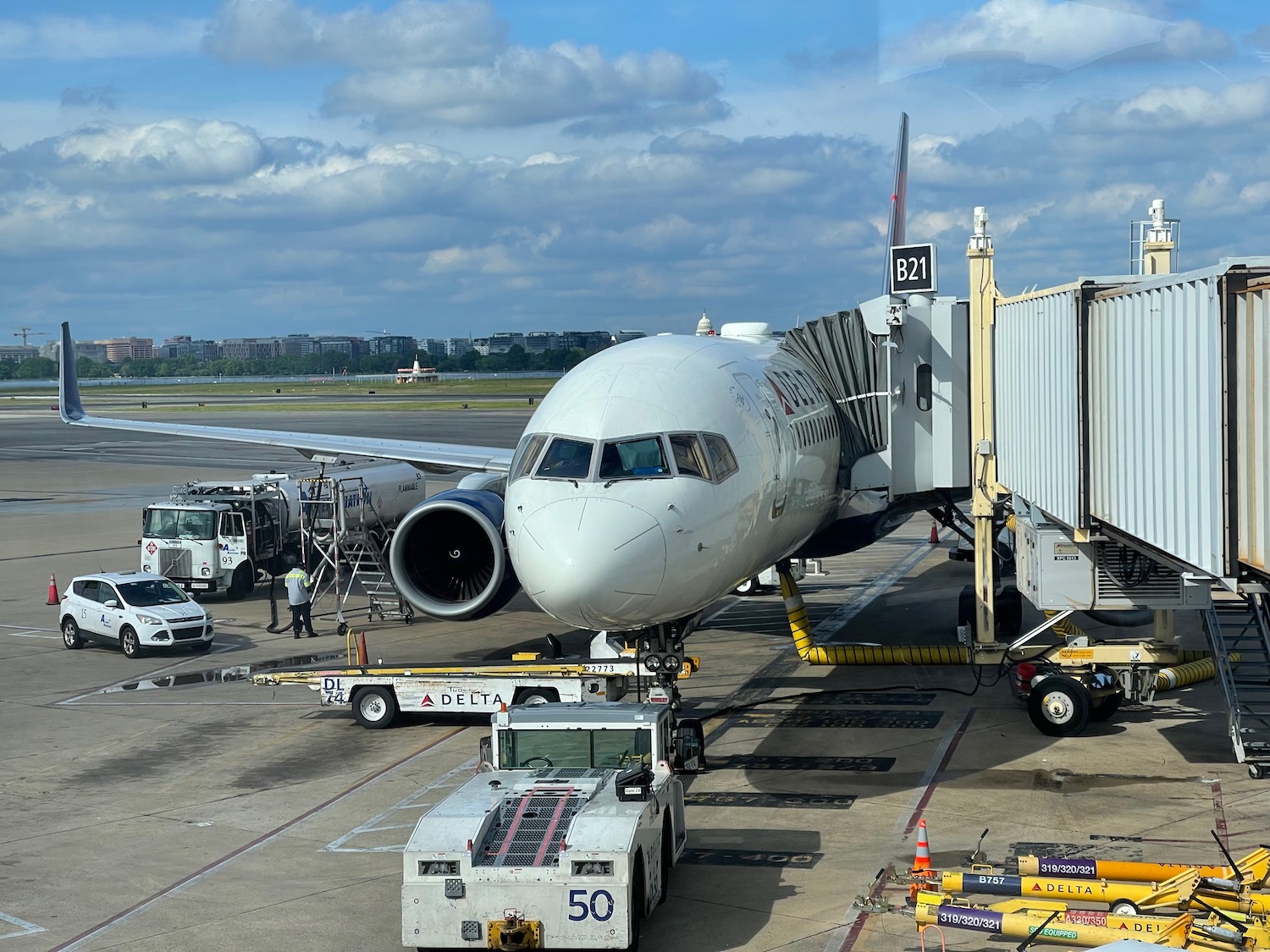 The long mechanical delay was annoying, but the flight itself was great. My father and I enjoyed a lovely journey from Washington to Los Angeles onboard the Delta Air Lines 757-200 in "Delta One" business class.
Delta Air Lines 757-200 Business Class Review
I am not a frequent flyer on Delta Air Lines and this flight marked my first flight on the Atlanta-based carrier since a journey from Detroit to Amsterdam on the A350 last year. We used Delta SkyMiles to book one ticket (80K) and paid for the second ticket (one-way is $1149).
I will not dwell on the delay here, except to say that my father and I did not let it ruin our trip and that while I went out of my way to fly the 757-200 because of the lie-flat beds in business class, I would not necessarily recommend this aircraft from a reliability perspective.
Check-In
I had checked in online and we were not checking baggage, so upon arrival at DCA, we proceeded directly to security. I outlined my issues with the new DCA layout earlier, but the Delta check-in desks are on one side of Terminal 2 and Delta gates on the other. Head for the south checkpoint, which are near the Delta gates.
> Read More: I'm Not A Fan Of The "New" Washington National Airport
Boarding
Boarding began on time, 45 minutes prior to departure, with the boarding of customers needing extra time to board and active duty US military, followed by Delta One customers.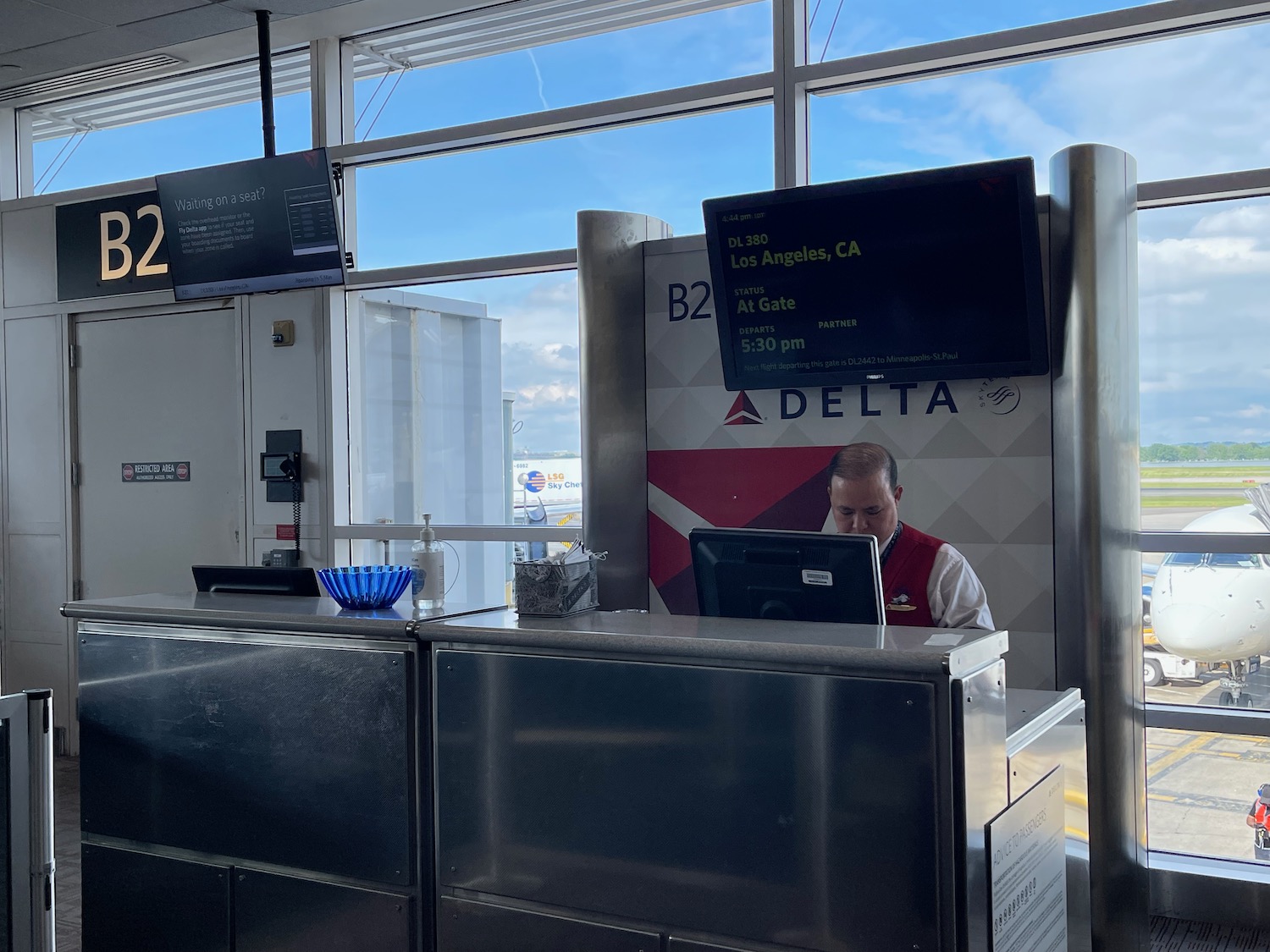 Delta 380
Washington (DCA) – Los Angeles (LAX)
Saturday, April 29 Sunday, April 30
Depart: 5:30 PM 11:18 AM
Arrive: 8:26PM 1:52 PM
Duration: 05hr, 56min
Distance: 2,311 miles
Aircraft: Boeing 757-200 (75S)
Seat: 2D ("Delta One" Business Class)
The thing that I love about this aircraft is that despite being so old, it actually looked so new onboard. Fresh bulkheads, reupholstered seats, but especially mood lighting can make any old aircraft look new.
Service
The highlight of my flight…on both days…was the purser, Michael. He was the perfect combination of tasteful sass (I loved his cheeky sense of humor) with a level of attentiveness I frankly have not seen in a long time on a US carrier.
Regularly throughout the flight, he was in the cabin offering snacks and drink refills…he owned his job, charmed every passenger, and left me quite impressed (once again) that Delta has such great flight attendants.
Seat
There's nothing special about the Delta One seats onboard: just a standard B/E Diamond seat you see on airlines around the world, including in the USA on United 757-200s and select American AA321s. Yet the seat was very well-padded and quite comfortable both in an upright and lie-lat position.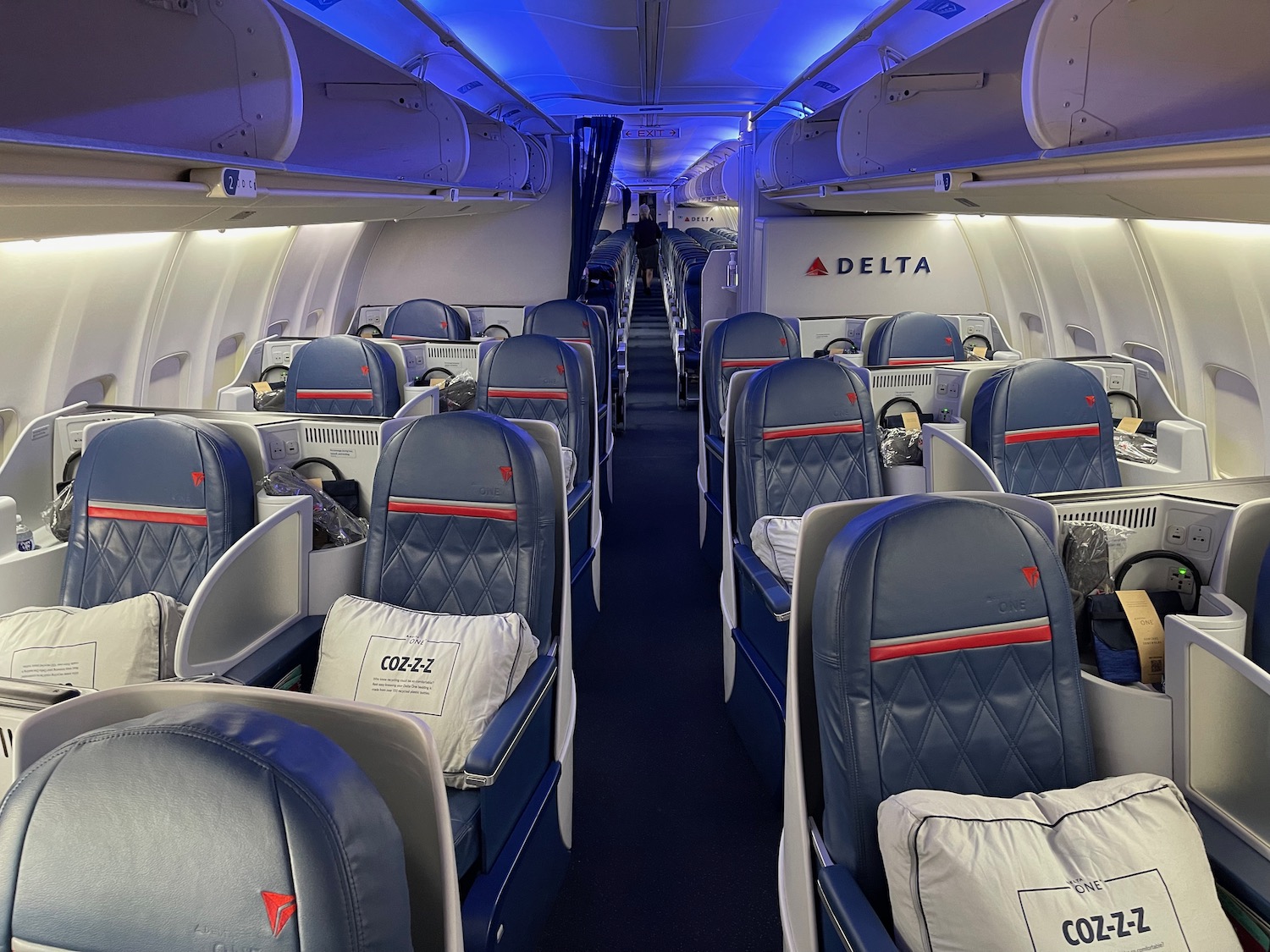 The seat is 19 inches wide and converts into a six-foot, two-inch lie-flat bed. I was seated in row 2D (window) and found the space for my foot sufficient without feeling constrained.
There is a small cutout at the base of each seat that you can stick your shoes in or other small articles.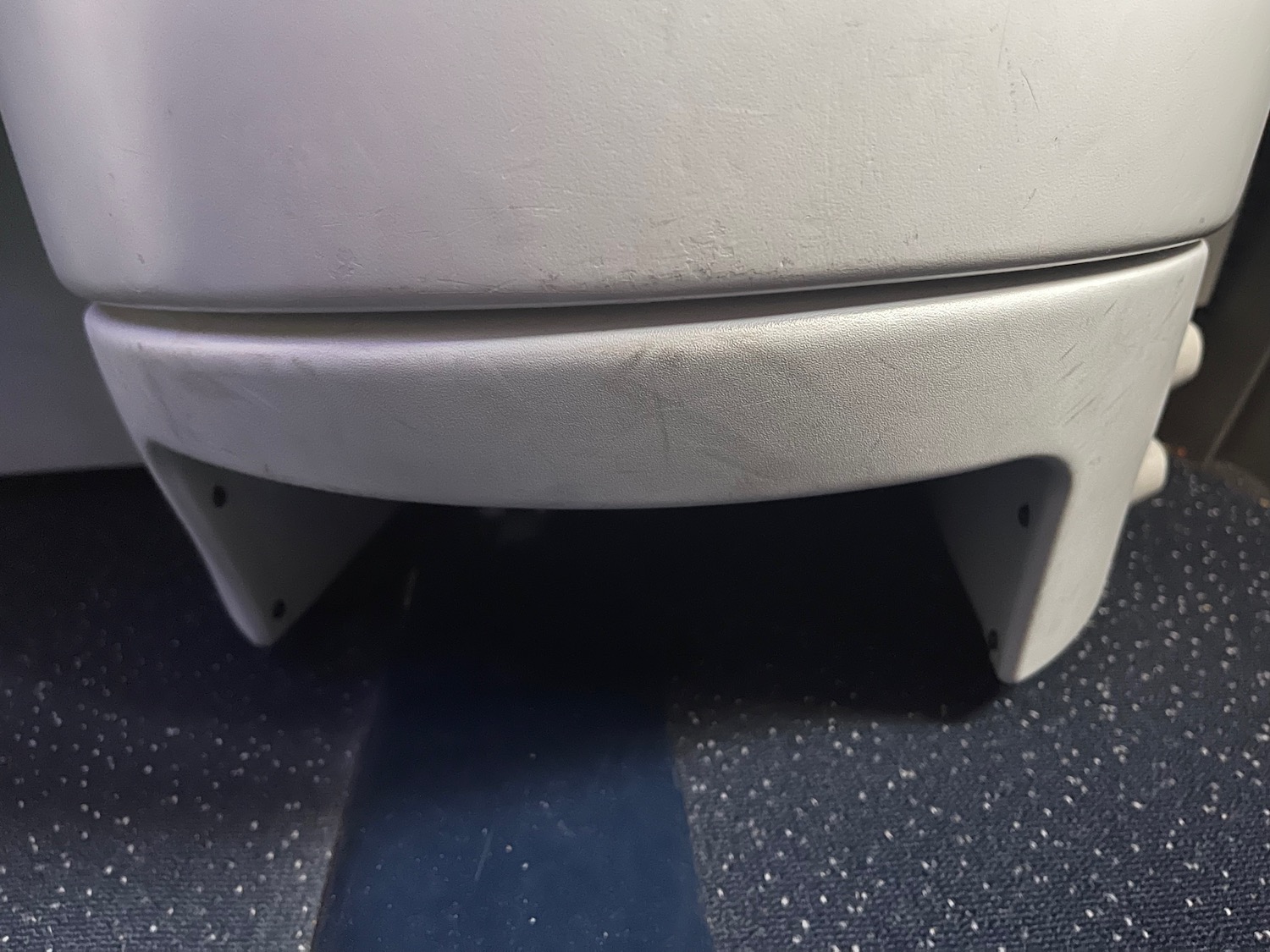 Seat position is controlled by a control pad in the center console.
The only other storage space is on the small shelf at shoulder level which also includes reading literature, headphones, and the amenity kit.
I will say that the cabin was not immaculately clean…look at the crumbs in the center console:
Delta says that its bedding comes from recycled plastic bottles (I'm still not clear how that happens…), but it is great bedding and I spent most of the flight under my duvet in a semi-reclined position.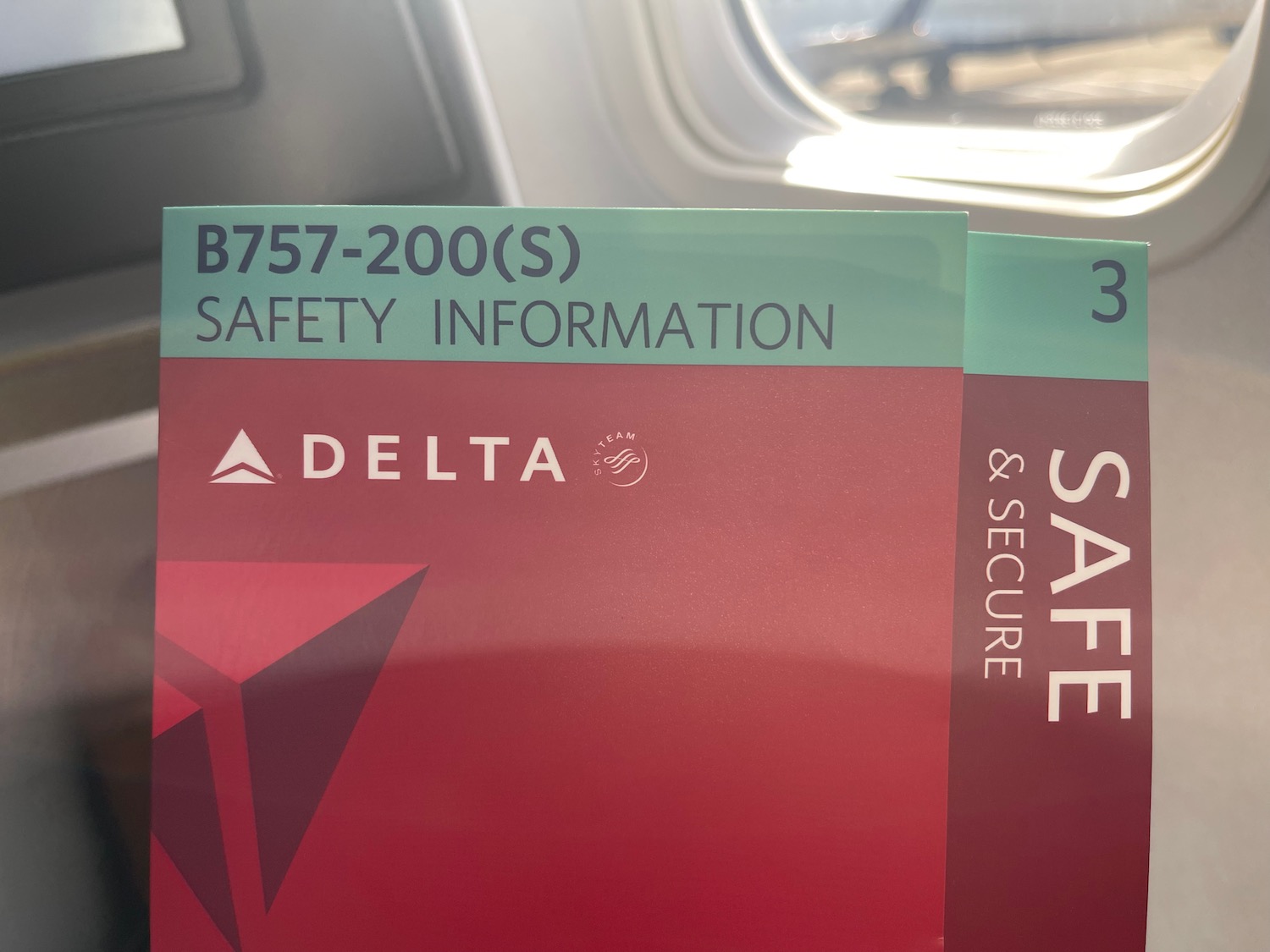 I had the chance to take a couple more pictures the second day…I love the blue mood lighting!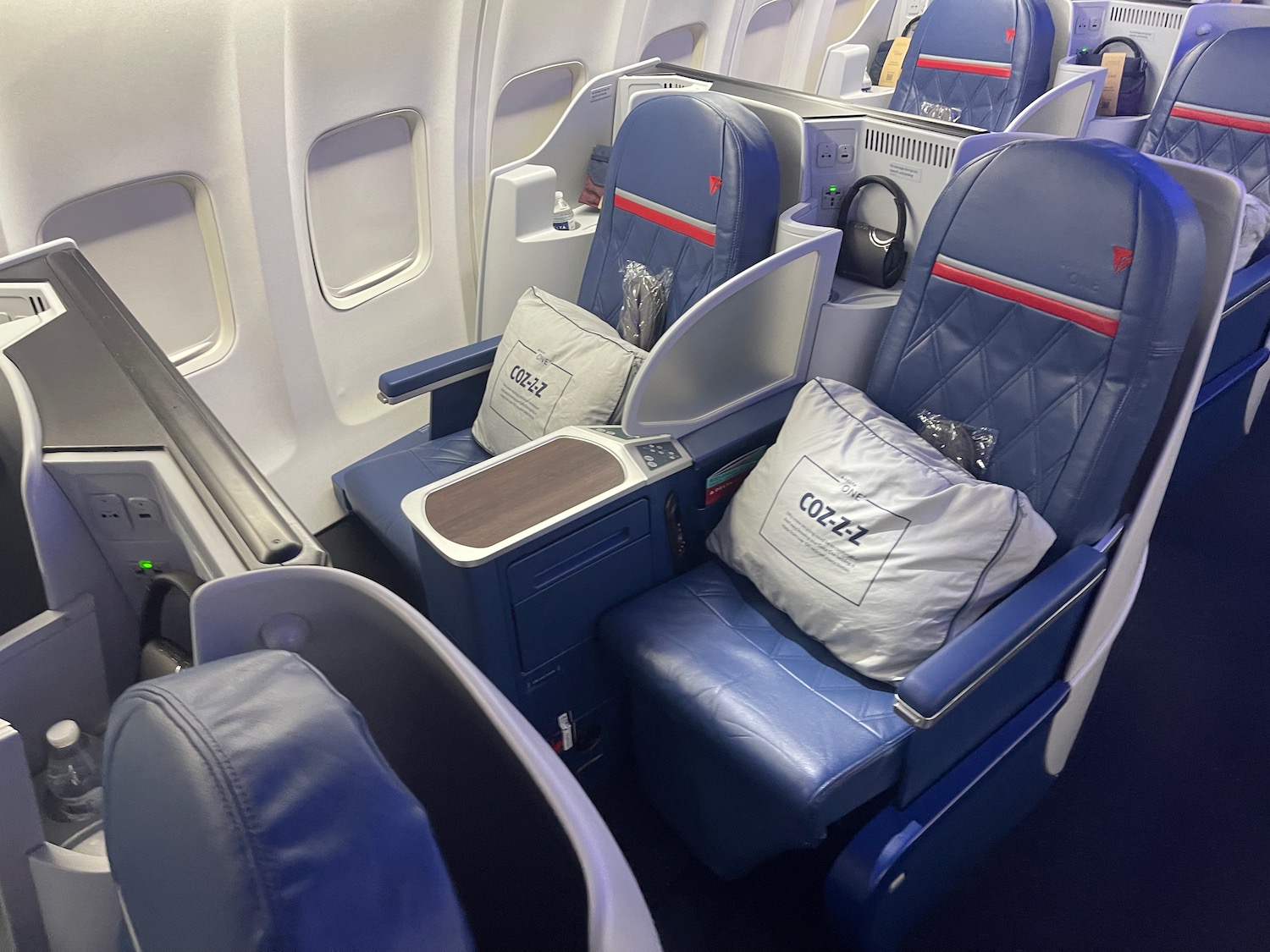 Food + Drink
In all honesty, one reason I booked this flight in the first place was that I wanted to try Delta's "famous" short ribs. My father is a meat and potatoes Midwesterner from birth and I thought the short ribs with mashed potatoes was just perfect for him…and me too.
Sadly, the overnight delay and rolling delay the following morning meant that breakfast was served, even though we did not end up pushing back until 10:45 am. No menus were offered, though menus can be pulled up online (of course, our menu still indicated dinner).
Choices included a ham and egg quiche, French Toast, or waffles. I chose the quiche while my father chose the French Toast. Breakfast was served with a bowl of fruit (pineapple, blueberries, cantaloupe), Chobanai Greek Yogurt (vanilla), and a warmed croissant with sea sat butter from Banner and apricot chutney.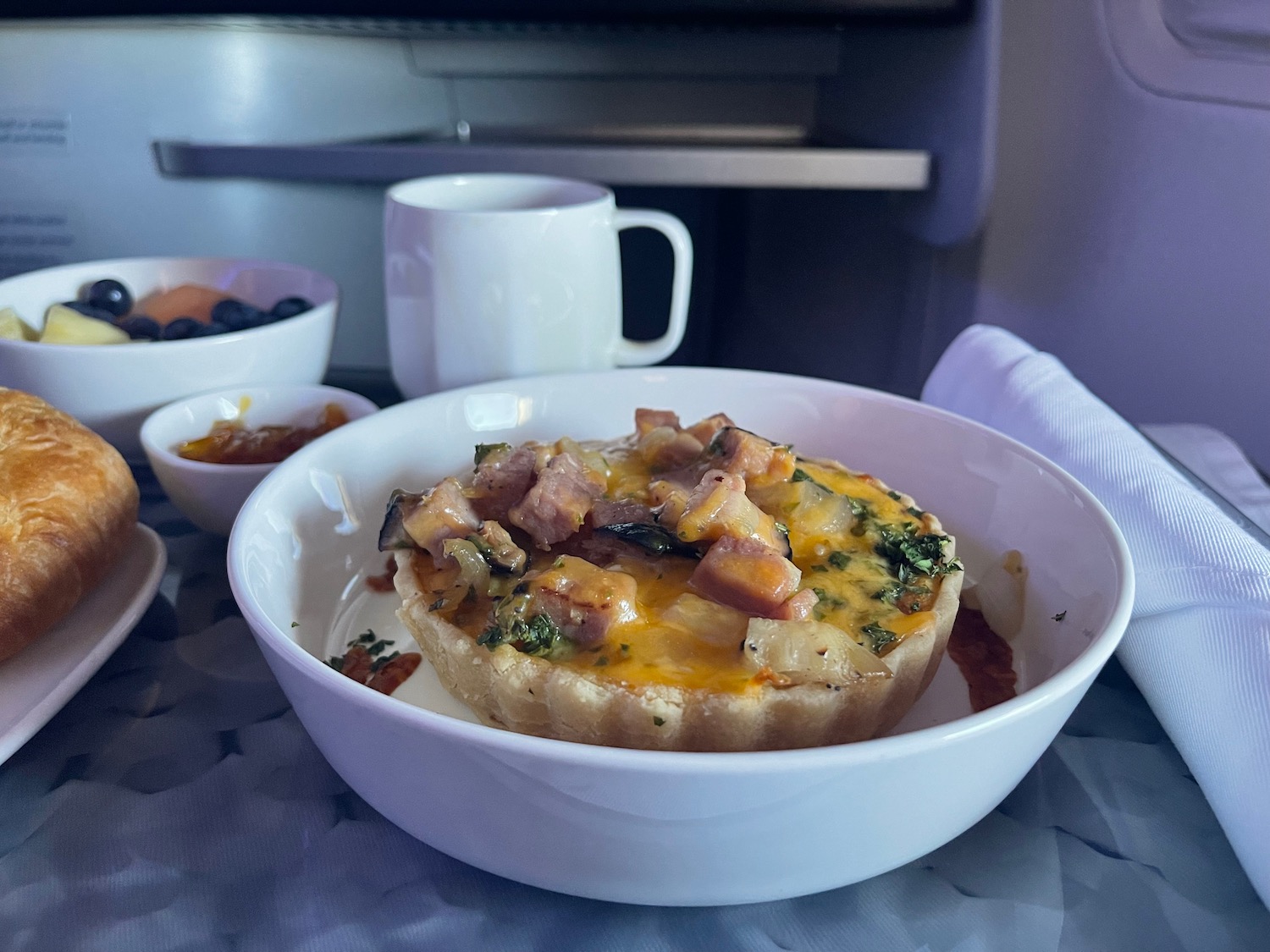 My father enjoyed his French Toast, though found the portion size far too much (especially after breakfast at our hotel) and so I ended up finishing them (the French Toast was the better choice than the quiche in terms, though probably much more decadent).
Breakfast was fine…no complaints…though even writing this review makes me think about those short ribs.
Let's go back to the previous night, for a moment. A pre-departure beverage was offered (open bar).
We did end up sitting for almost an hour onboard when the delay occurred and during that time Michael offered snacks and drinks at least three times. I love that Delta has almonds as one of its snack options, which are such a better alternative to most pretzels or snack mix. Of course, there's never a bad time for a Biscoff cookie either.
While in-flight, a section of snacks was repeatedly offered after breakfast including pistachios (love it!), gummy bears, potato chips, and granola bites.
Before landing, I decided to try a cocktail…so that I could compare the Old Fashioned on United versus the one on Delta. I will write up a separate post on that, but both are very sweet.
I also tried the espresso martini (just a sip) and found it repulsively sweet. Oh well
IFE + Wi-Fi
Complimentary T-Mobile wi-fi internet was available for the duration of the flight on my phone, which was appreciated. Otherwise, a flight pass was $39.99 which struck me as much too high (especially from the airline that would have you think that it is offering wi-fi for free).
The Delta One Studio included a rich assortment of games, music, movies, and TV shows that offered hours of entertainment to help the flight pass quickly.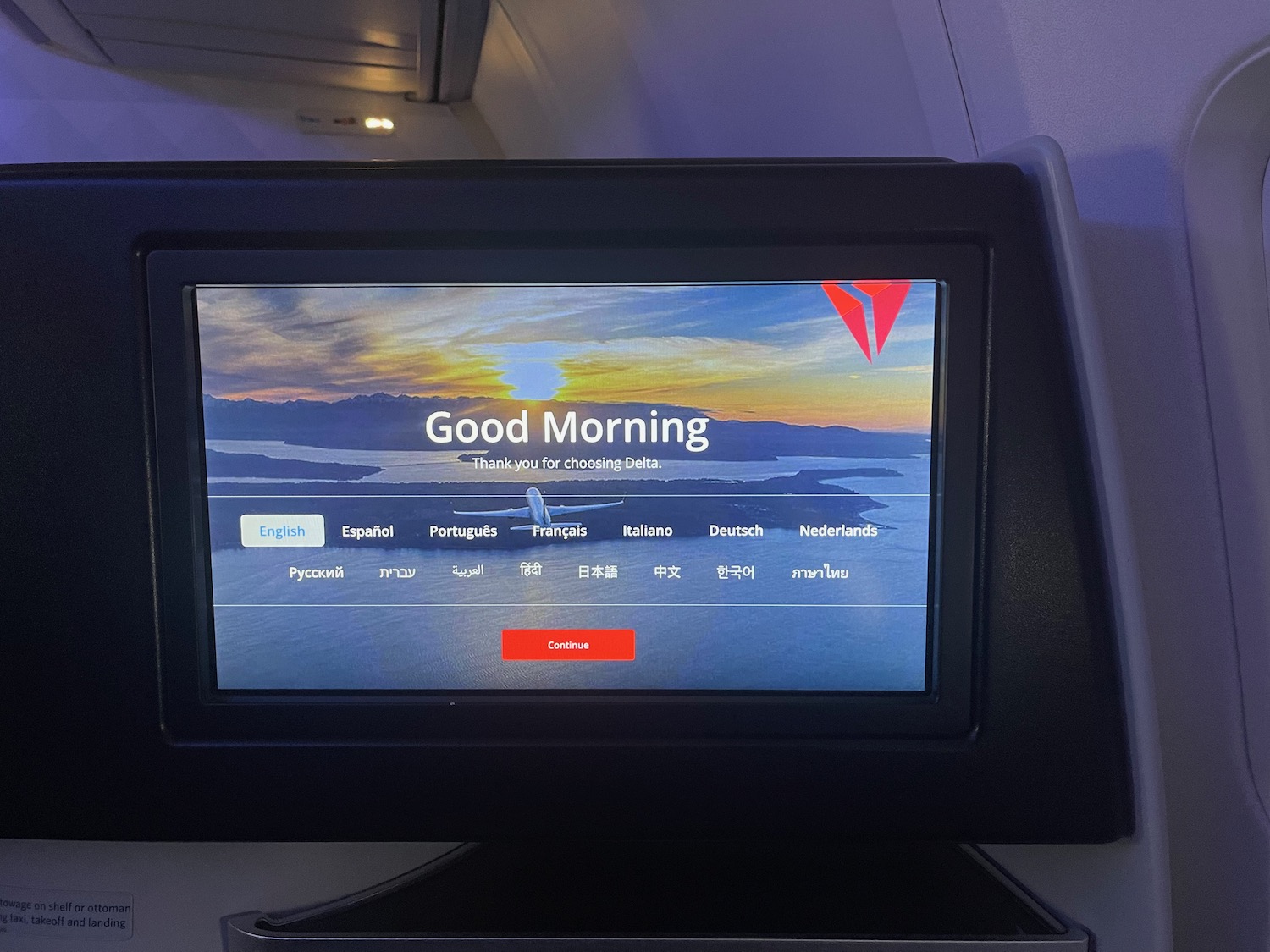 Noise-canceling headphones worked fine, though American Airlines and JetBlue have better headphones in premium cabins.
Great views out the window too:
Amenity Kit
Delta has transitioned away from Tumi and now uses Someone Somewhere for its Delta One amenity kits. I found the bag to be quite practical (my son uses it now to keep his colored pencils in) and the contents were actually self, including:
Toothbrush + toothpaste from The Thumble Co.
Lip balm + hand creme from Grown Alchemist
Delta-branded pen
Eyeshade
Earplugs
Lavatory
The lavatory was not updated, but clean and also included hand soap and creme from Grown Alchemist.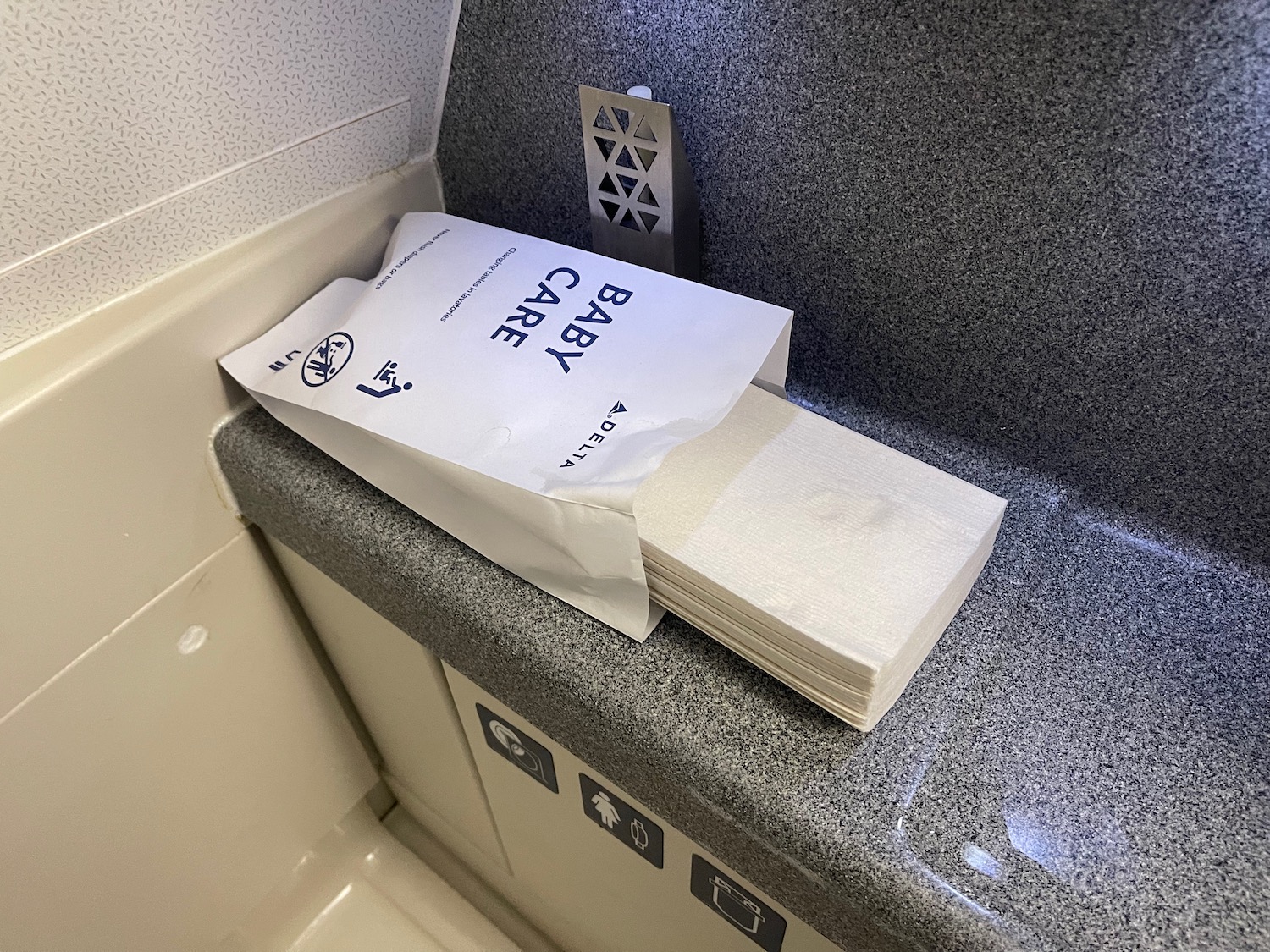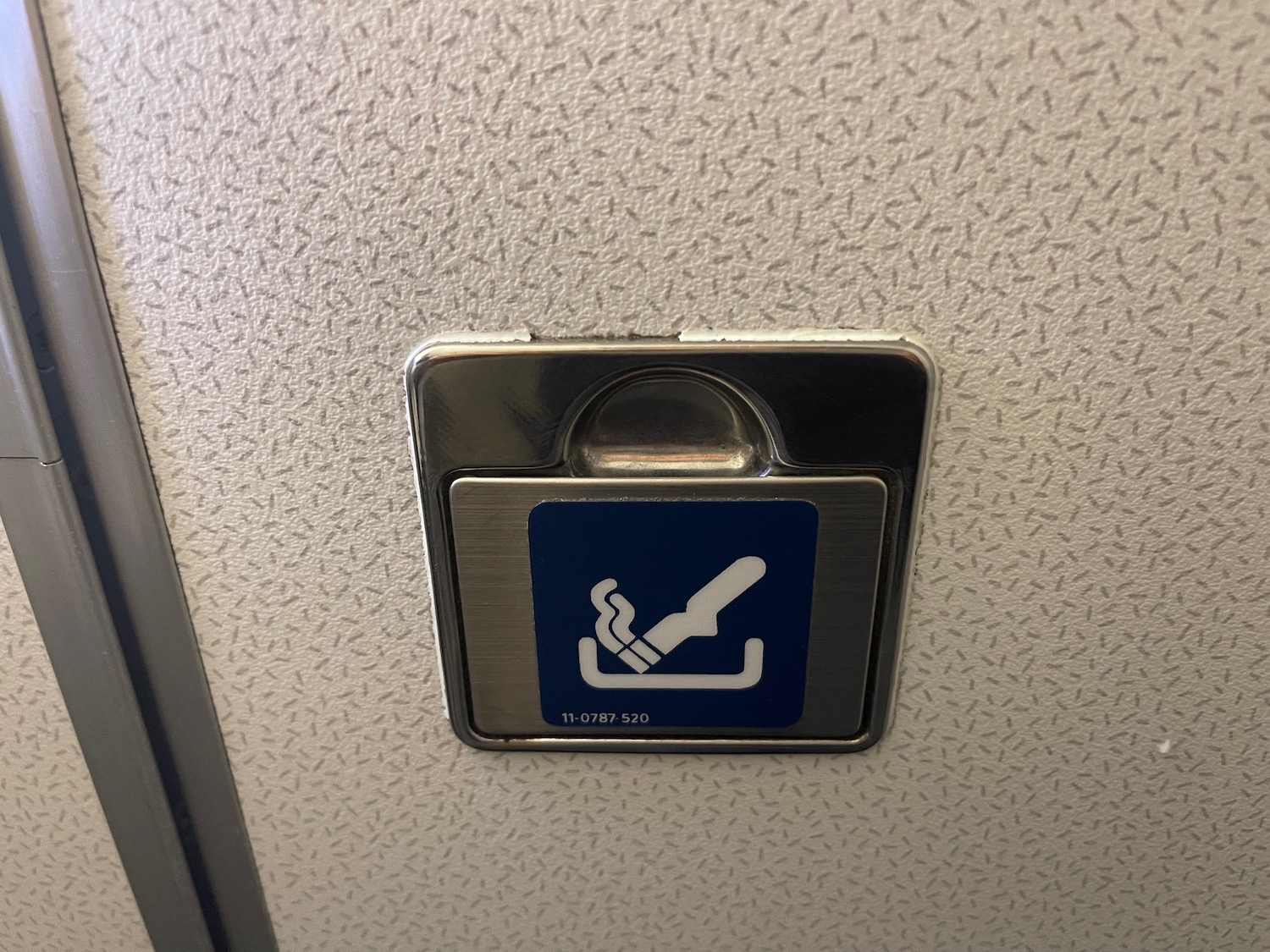 CONCLUSION
18 hours later, but safe and sound, we arrived into Terminal 2 at Los Angeles International Airport.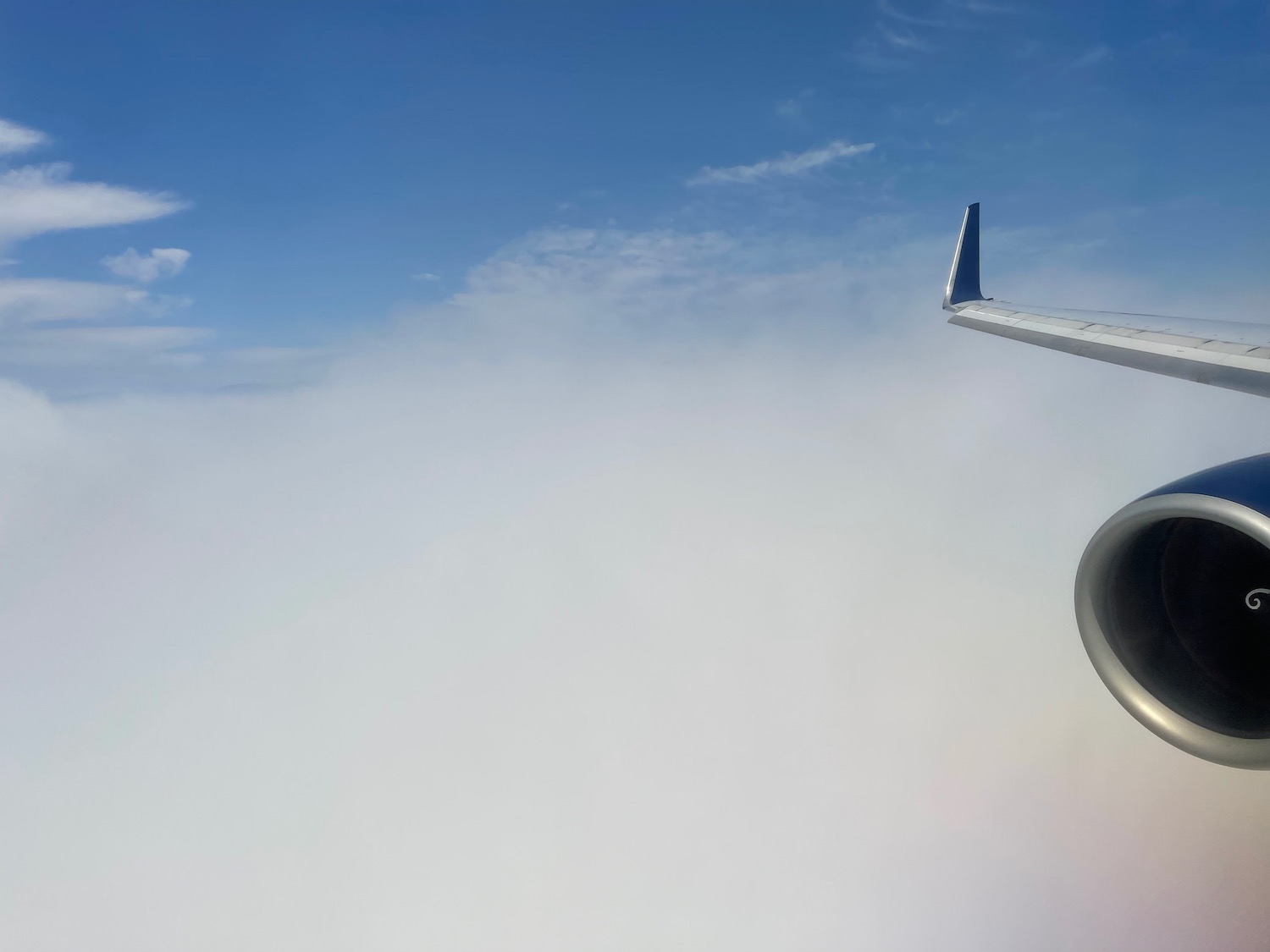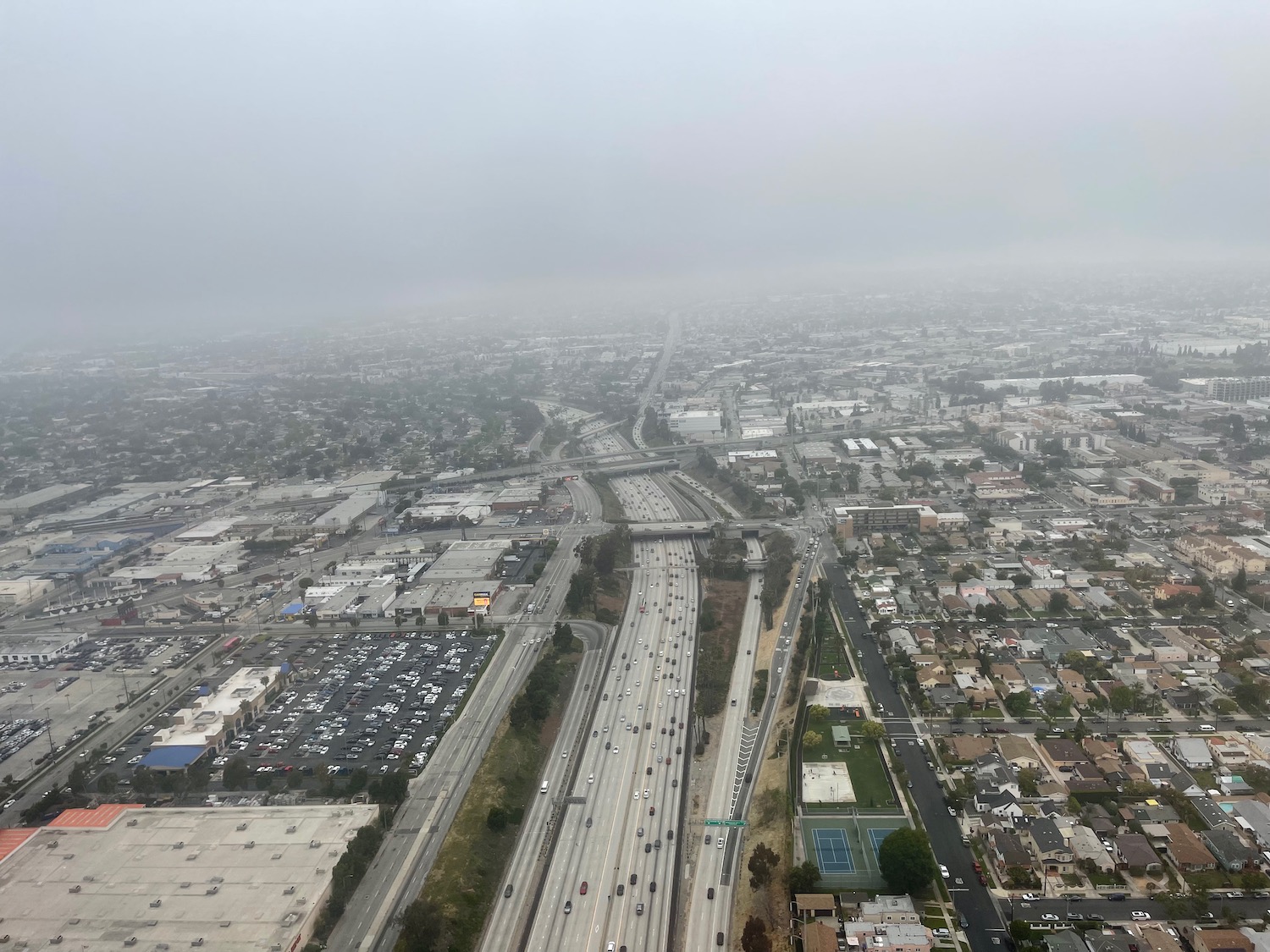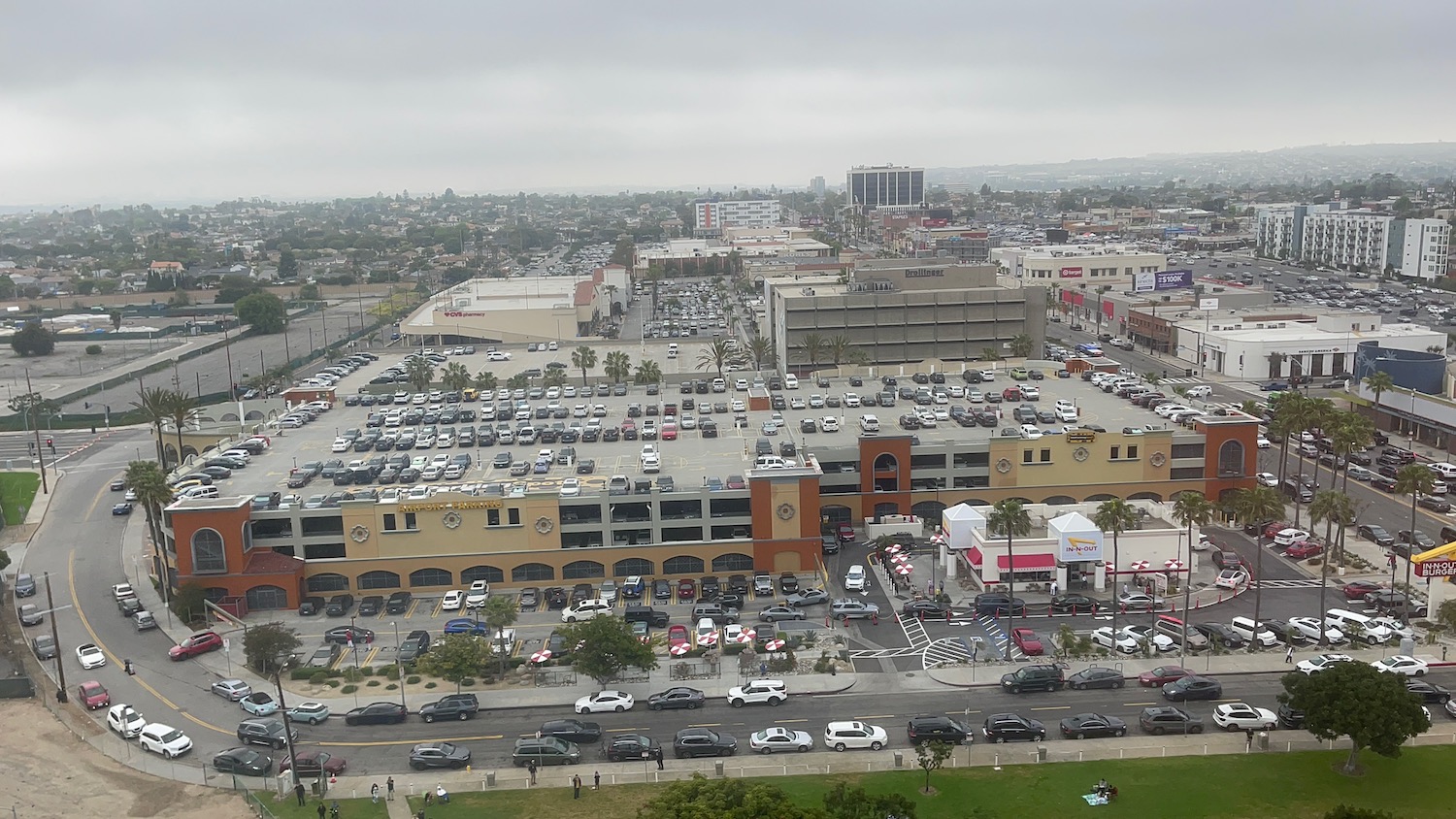 I'm torn about this aircraft. I loved this plane, loved the service onboard (thanks again Michael), and can objectively say it is the most comfortable way to travel from DCA to LAX. On the other hand, my experience was not a one-off. This old workhorse is getting past its prime and you do into a great chance of mechanical delays with this aircraft compared to many of the more modern aircraft in Delta's fleet. Would I fly again, though? Sure. In a heartbeat.