I flew home from Istanbul on Air Serbia, allowing me to try out the recently-delivered Airbus A330 in business class from Belgrade to New York. The flight was very good, though one thing was lacking.
Air Serbia A330 Business Class
Air Serbia recently took delivery of an Airbus A330-200. Formerly part of the Aeroflot fleet, this A330 was retrofitted with a new staggered business class product similar to what you can find on Aer Lingus or SWISS and painted in a livery featuring Nikola Tesla, the famous Serbian-American inventor.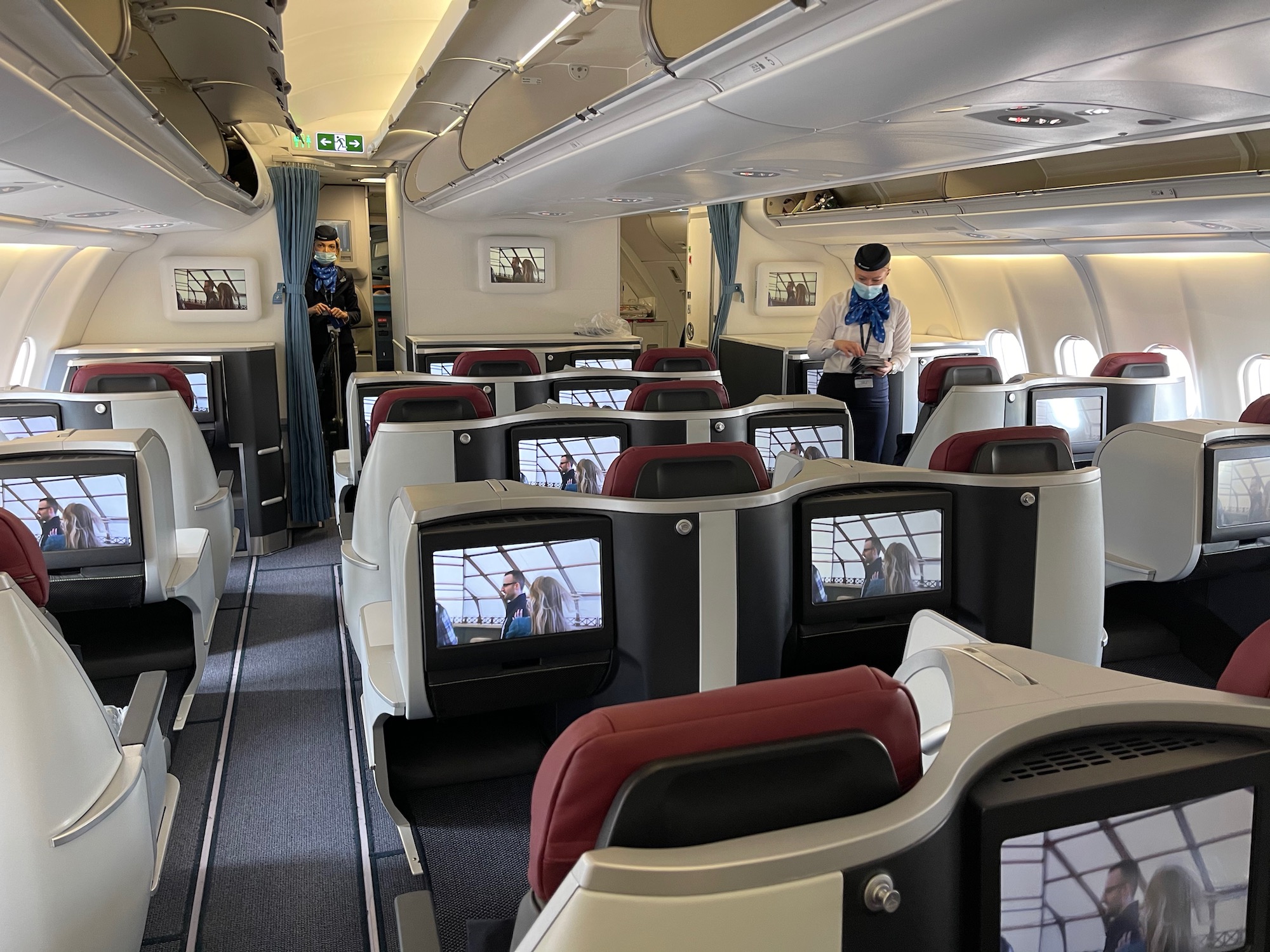 The seats are comfortable. I had assigned the one throne seat in the cabin, 3K, but ended up switching out so I could sit with a friend in row two.
Lunch was served after takeoff and I ordered a tasty turkey dish, not something you usually see on an airplane. I tried several Serbian wines, but found them to be a bit too sweet for my liking. The cake was delicious!
An a la carte menu offered meals on demand for the remainder of the flight. Flight attendants were not very vigilant in the cabin, but responded immediately to the call button and were quite friendly. Before landing I enjoyed some "dumplings" with salad and freshly-squeezed orange juice.
Air Serbia still offers plush bedding as well as pajamas and slippers on demand.
But there was one thing lacking. Air Serbia's prior A330 had wi-fi onboard (though it was ridiculously expensive). The new A330 has no wi-fi onboard, which made the nine hour flight to New York…long. I find it hard to sleep on daytime flights and hated to be disconnected for so long. I suppose I should have embraced it, but the IFE library was somewhat limited.
CONCLUSION
It was nice to fly Air Serbia again after a four year hiatus. The new configuration is comfortable and the food tasty onboard. Service is more reactive than proactive, but nevertheless friendly and professional.
Stay tuned for a full review of this flight.