I seem to be enjoying a string of good fortune with American Airlines, as I experienced another great flight, this time on a Boeing 737-800 in first class featuring the dreaded "Oasis" interior.
American Airlines 737-800 First Class Review
For this trip, I chose American Airlines over United Airlines for two reasons. One, I might as well used my Executive Platinum status while I have it. Two, American Airlines was half the price of United…I paid only $71 for my ticket. In fact, I could have bought a $49 ticket departing an hour earlier and would have…but I saw I had a much better chance of an upgrade on the 7AM flight versus the 6AM flight and that risk paid off…I was promptly upgraded at my 100-hour window. For the extra $21, it was well-worthwhile. Amazingly, Spirit Airlines was charging over $100 (United was at $140) and the American Airlines ticket was not even a Basic Economy ticket…go figure.
My flight was delayed – that's almost a given these days on American Airlines. Thankfully, the day was only 25 minutes: a flight attendant onboard decided she did not work and a reserve crewmember was summoned just minutes before boarding.
There were several sanitation stations at the gate…all were empty. Not sure what the point of them is if they are not refilled…
We finally boarded close to departure time and the boarding was remarkably efficient considering it was a full flight.
American Airlines 1958
Los Angeles (LAX) – Chicago (ORD)
Thursday, October 7
Depart: 7:00AM
Arrive: 1:14PM
Duration: 4hr, 14min
Aircraft: Boeing 737-800
Seat: 3F (Business Class)
Onboard, I smiled…I really don't fly AA that often and when I do, it is a widebody aircraft. This was actually my first time flying in an Oasis seat, the latest generation domestic first class seat on American Airlines. It's routinely panned as lacking legroom and comfort, but I thought it was fair enough for a four-hour daytime fight.
Seat
The cabin includes 16 seats: four rows configured 2-2. Legroom is a rather tight 37 inches, width is 21 inches, and the seat reclines 20º.
In-seat power is available in the center console (I was worried about this…thankfully it worked and I certainly used it) and there is also a USB charger on the seatback in front of you. There is no screen, however–just a holder for your tablet or mobile phone and a literature pocket behind it.
The tray table popped out of the right armrest and was activated by a push button.
There's also a little drop-down table between seats that can accommodate two beverage glasses.
Food + Drink
American Airlines has recently brought back first class meal service to more routes and has also spruced up the presentation. Hot meals will return at an unspecified point, but a hearty cold breakfast was served.
Shortly after takeoff, a flight attendant took orders from front-to-back, offering a croissant sandwich with either turkey and cheese or chicken salad. Chicken salad on a plane is simply revolting to me, but that seemed to be the popular choice because that ran out before she reached the last row (though both my seatmate and I ordered the turkey sandwich).
Each component of the breakfast was wrapped.
Once unwrapped, though, I really appreciated the presentation–half the battle is just making it look appetizing.
The croissant was no French croissant, that's for sure. Calling it stale would be unfair, but it was not flaky or buttery…it just tasked like white bread. That said, I ate the sandwich and found it satisfying. If American Airlines would just pop these croissant sandwiches in the oven, though, they'd be 10x better.
I skipped the cheese…more cheese after all the cheese inside the sandwich? No thanks.
The fresh fruit (grapes, blueberries, strawberries) was ripe and I also liked the nut and fruit bar.
American uses Fresh Poo Brew coffee and it left a lot to be desired. In fact, after one sip I moved to still water (kudos American for offering lime wedges). Like United, beverages are still served in disposable containers.
No other snacks were offered during the flight, but the flight attendant did a fabulous job of keeping drinks refilled. More on that below.
Service
One flight attendant worked the business class cabin while another worked the galley preparing drinks and meals. It was an efficient set up and I really appreciated how friendly the flight attendant was (I was wearing my United Airlines mask and she scolded me for it, in a good-natured way).
Rather than abandon the cabin after breakfast, she made frequent checks on the cabin throughout the flight, offering refits and top-ups on beverages.
IFE + Wi-Fi
AA does not offer seatback screens, but does offer complimentary in-flight-entertainment, including movies, TV shows, live TV, music, and Apple Music…a very cool feature if you don't already have a subscription. I know most customers prefer screens (I do too), but I love having access to Apple Music. I ended up not connecting to the internet ($14/hour or $18/flight)…I had a writing project I was working on and then ended up having a long conversation with my seatmate.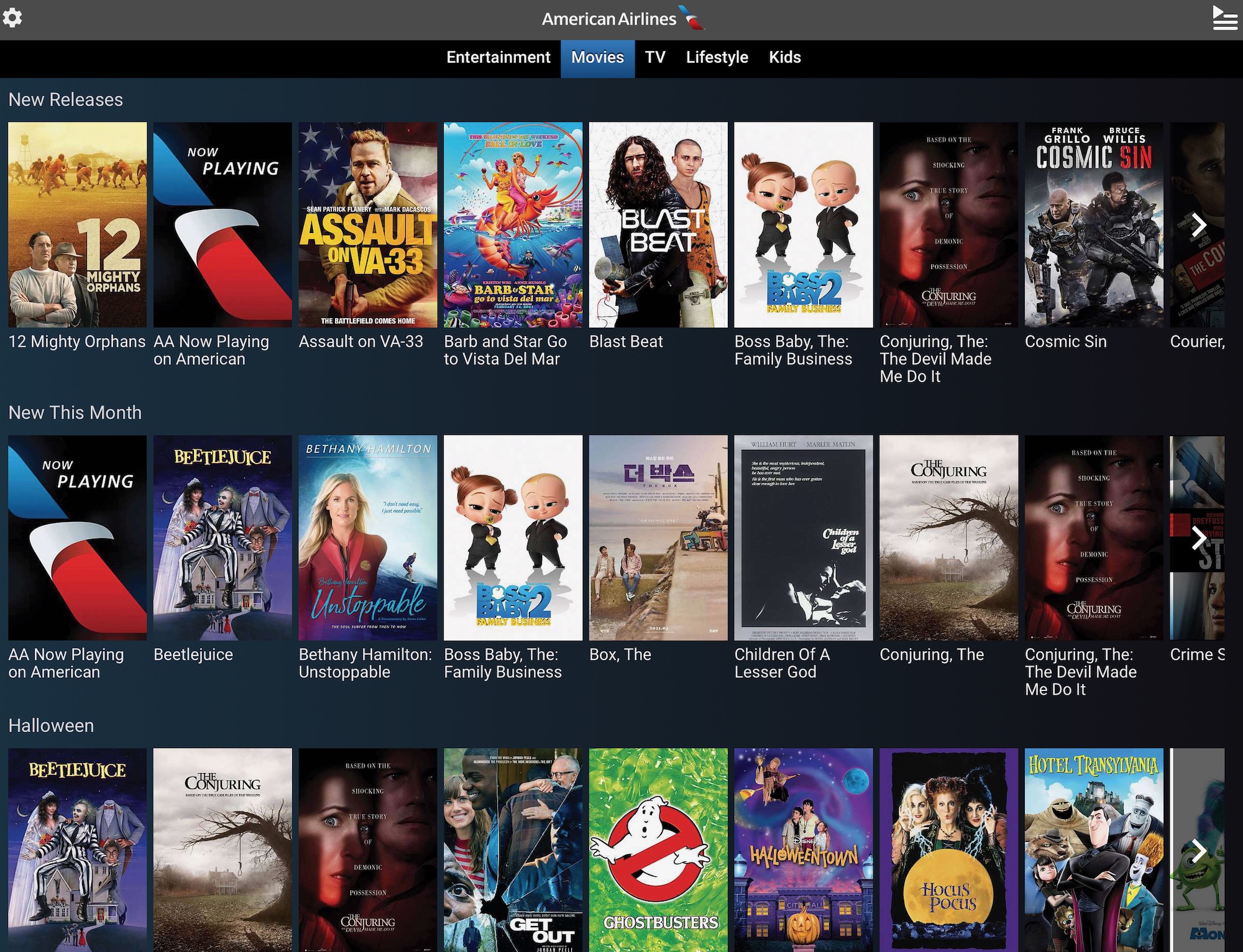 CONCLUSION
We left 30 minutes late, arrived 30 minutes late, but the onboard experience was positive. I appreciated the friendly service onboard and the breakfast was acceptable. For $71, I really cannot complain.
I sat next to a celebrity and ended up having a great conversation…more on that in a future post.