Now that Terminals 2 and 3 are connected airside at San Francisco International Airport, I was able to easily stop by Lark Creek Grill, a Priority Pass restaurant, during a recent layover.
Lark Creek Grill SFO Review
My layover was inside my eating window (intermittent fasting) and so I decided to stop for a "snack" even though I knew dinner would be served on my flight to New York.
From Terminal 3 (the United Airlines terminal) walk toward the E gates and you'll see a new hallway that connects Terminal 2 and 3, with plenty of room to spread out of if you need some space during your layover (San Francisco is probably my favorite U.S. airport and is getting better all the time).
Arriving at the restaurant, located near Gate F2 and open daily from 5:00 am to 9:30 pm, I was immediately seated and presented a menu.
I ordered "organic mixed lettuces," which the menu said was served with cucumbers, radishes, carrots, and a champagne vinegarette dressing. I also asked to add a piece of cod on top, though not on the menu (served in tacos). My request was granted.
The salad came out in two minutes…I have no idea how that was possible (the fish was warm), but I loved the efficiency.
The salad was great, the fish good (though I did find a few bones), and though my body may have been craving a hamburger and French Fries more, this was exactly what I needed.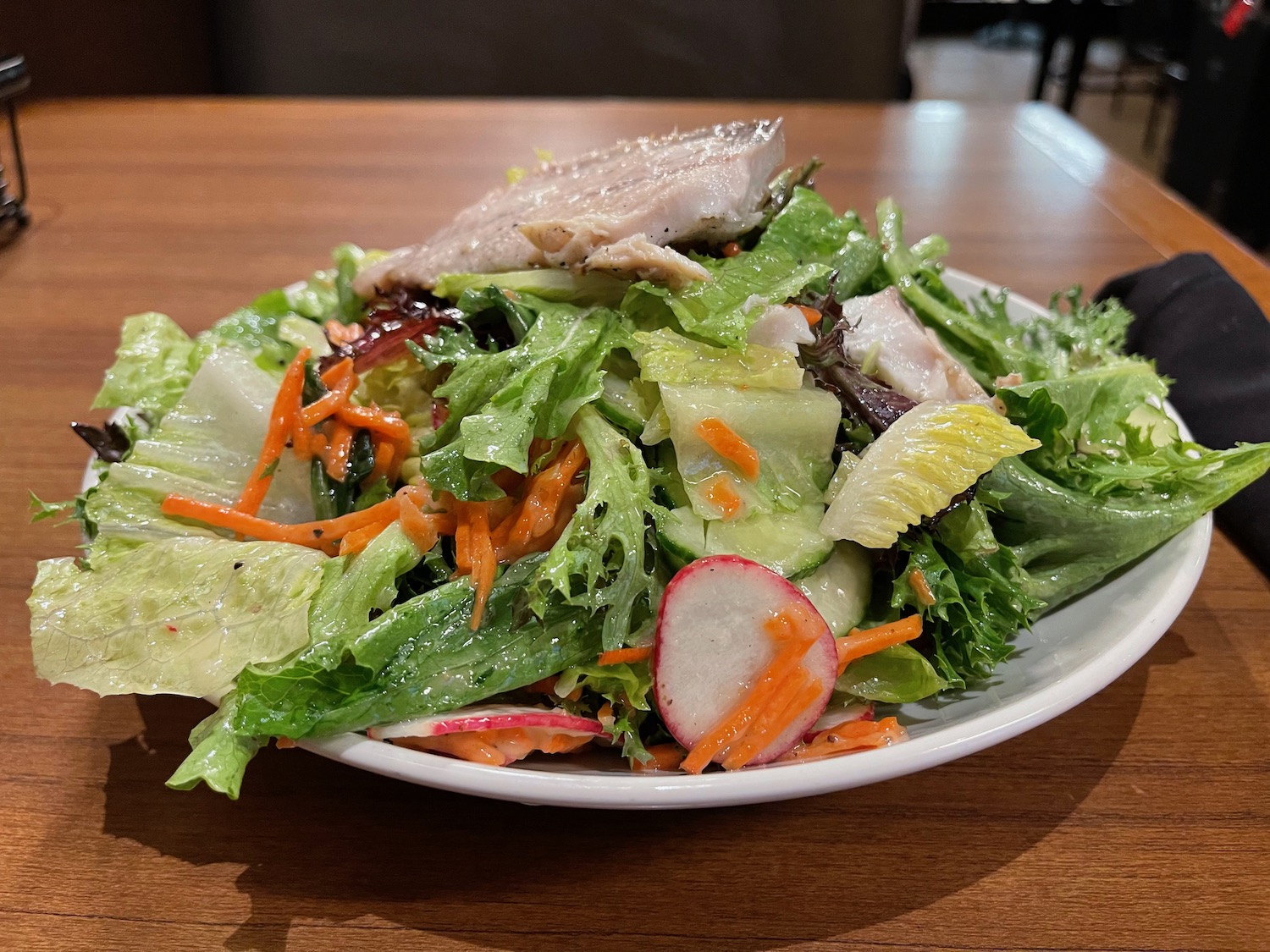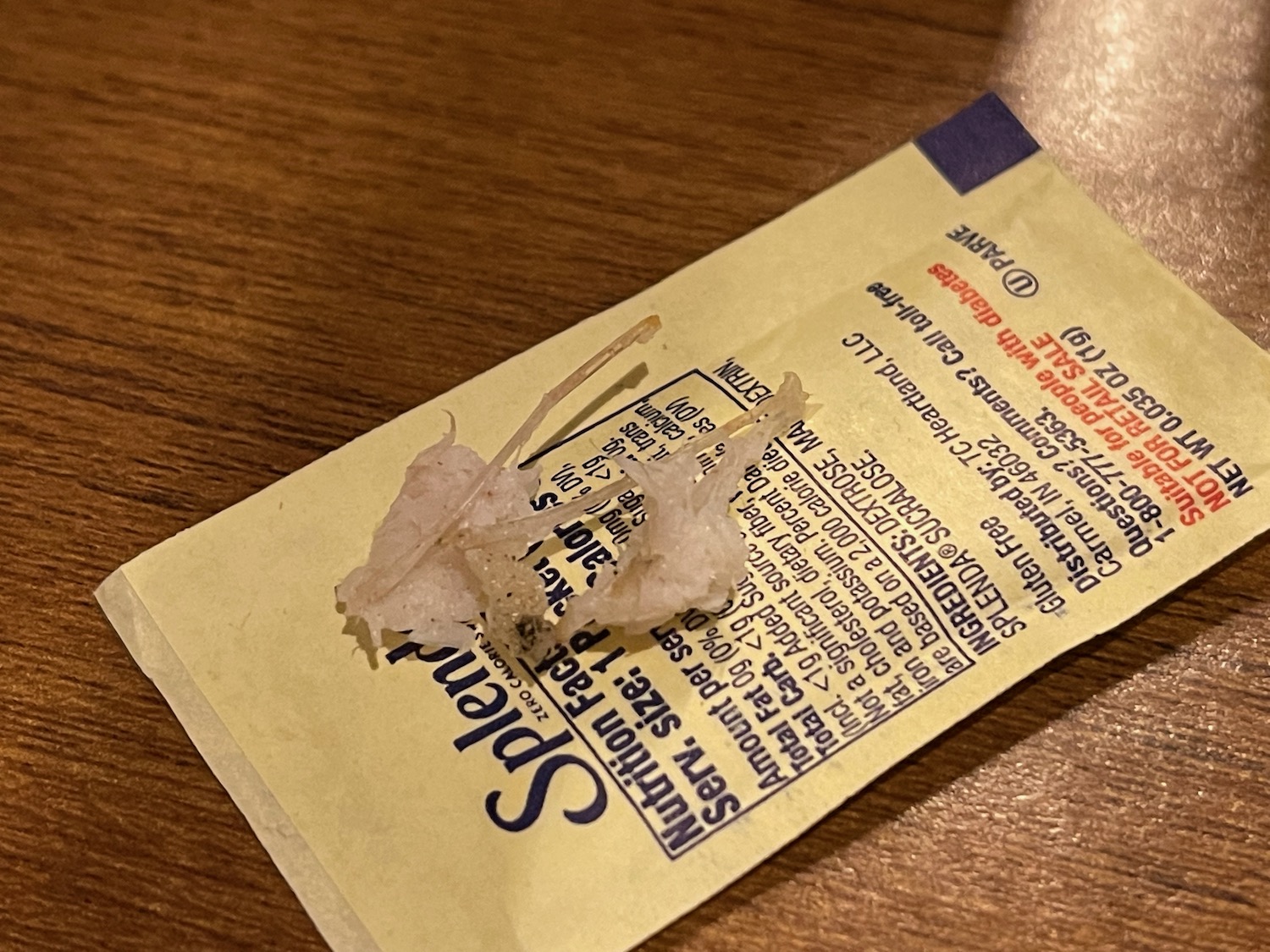 My bill was under the $28 threshold (Priority Pass members via Capital One, Citi, or Chase receive $28 per person in restaurant credit, up to two people, at Priority Pass restaurants), but I asked the waitress if I could leave her a tip on my credit card.
She charged me $0.10 and then I left a 4,998.2% (lol) tip…
CONCLUSION
It is my understanding that Lark Creek, Mustards Grill, Yankee Pier, and Giants Clubhouse are all owned by the same group, but each menu has unique features and having so many Priority Pass restaurant choices makes flying through SFO all the more pleasurable. I would certainly return to Lark Creek Grill.