Qatar Airways sells its forward cabin as "first class" on flights within the Middle East. While the seat is identical to what is sold as business class on other routes, there are minor differences in service both on the ground and in the air that distinguish business from first class. I flew first class on Qatar Airways from Doha to Amman onboard the A330-300.
Qatar Airways A330-300 "First Class" Review
The ticket says first class, the boarding pass says first class, but it's not like there is a special sub-fleet of planes operating routes within the Middle East that features opulent suites with caviar and lobster. No, this is similar to the way U.S. carriers characterize their forward cabin as "first class" on domestic flights.
I booked this ticket for 40,000 American Airlines miles as part of a journey from Tokyo – Doha – Amman
Al Safwa Lounge
The biggest difference between business and first class on Qatar Airways is the lounge access in Doha. I reviewed the Al Safwa First Lounge yesterday, which represents a huge selling-point for booking first class on Qatar Airways. The tranquil lounge offers a la carte dining, a full-service spa, and sleeping rooms. Business class passengers have access sonly to the Al Mourjan Lounge.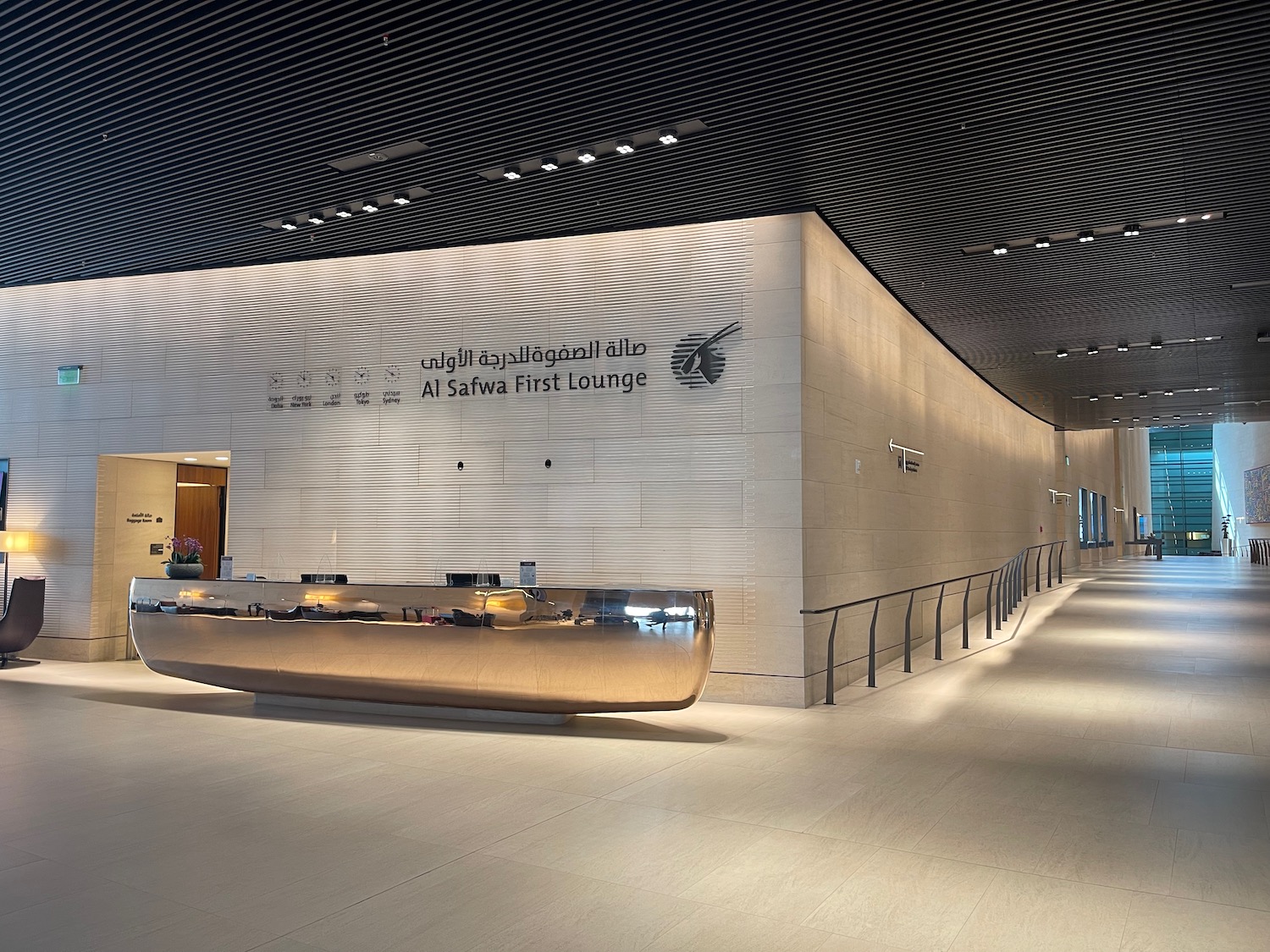 I walked to the gate about an hour before scheduled departure. Boarding commenced at 35 minutes prior to our scheduled departure.
Qatar Airways 402
Doha (DOH) – Amman (AMM)
Tuesday, March 22
Depart: 9:00 AM
Arrive: 12:20 PM
Duration: 3 hr, 20 min
Distance: 1,047 miles
Aircraft: Airbus A330 – 300
Seat: 5K (Regional "First" Class)
My flight was originally scheduled to be operated by a 777 with Qsuite business class, but exerpeicned a last-minute equipment swap, which is fairly common on Qatar Airways. No matter, I had just stepped off a 777 so this gave me a different product to review for the short journey to Jordan.
A cabin crew member greeted me as I boarded and her colleague escorted me to my seat in the last row of business class.
Seat
Certainly a downgrade from Qsuites, the business class cabin featured 30 Collins Aerospace Diamond seats arranged in a 2-2-2 configuration. That means window seats A and K do not have direct aisle access. Seats do convert in a lie-flat bed (72 inches long) and are 21 inches wide.
These are very common seats you see across airlines all over the world. While not my favorite airline seat due to the constrained footwell, this sort of seat is perfectly peasant for a three-hour daytime journey.
The seat includes a 15.4-inch built-in screen, side storage compartment for small items, coat hook, and universal power (between seats) and USB-A outlet (armrest) for charging.
---
Tip: Choose Row One On the Qatar Airways A330-300 for more room for your feet.
---
Seat controls are located near your armrest.
Overall, storage space is limited and this business class seat is hardly the best in the fleet, but it is a very practical product for shorter flights.
The cabin filled up, but thankfully the seat next to me remained empty (one reason I chose the last row once the aircraft was swapped).
I took a nap during the flight – not that I could sleep well after so much coffee for breakfast – but note that this aircraft did have individual air nozzles at each seat.
First Class Service
What separates first class from business class, in my experience, was a small cup of Arabic coffee and a date prior to takeoff. It is said that the Prophet Muhammed consumed this meal during his travels.
It's a nice feature (something Gulf, Etihad, and Emirates offer in business class), but that represents the difference between the two cabins in terms of service.
A special shoutout to Nour, who took care of my side of the cabin and was gracious and attentive during my flight.
Food + Drink
A pre-departure beverage and packaged towel was offered prior to pushback. The orange juice was freshly-squeezed.
Meal service is theoretically on-demand on all Qatar Airways flights in business or first class. In reality, however, flight attendants generally guide service by taking your orders early in the flight and encouraging you eat after takeoff. That's not a negative thing, but do not feel intimidated asking to eat later. Having just consumed a hearty breakfast in the Al Safwa Lounge, I asked to do this and was gladly obliged.
The menu was more limited on this three-hour journey, but still included a number of appetizer and main courses to chose from. Toward the end of the flight, I had breakfast.
This was a mistake in retrospect, because I found the catering lackluster. I tend to think that my omelet was just left in the oven too long. It was served with lamb sambousek and halloumi cheese and frankly better than most meals I would receive on a flight of that length within the USA (especially considering the fresh orange juice and berry smoothie), but not a particularly memorable meal for Qatar Airways.
Even on this regional flight, a comprehensive drink menu was available with multiple options for Champagne and an impressive wine list. Qatar does drinks well.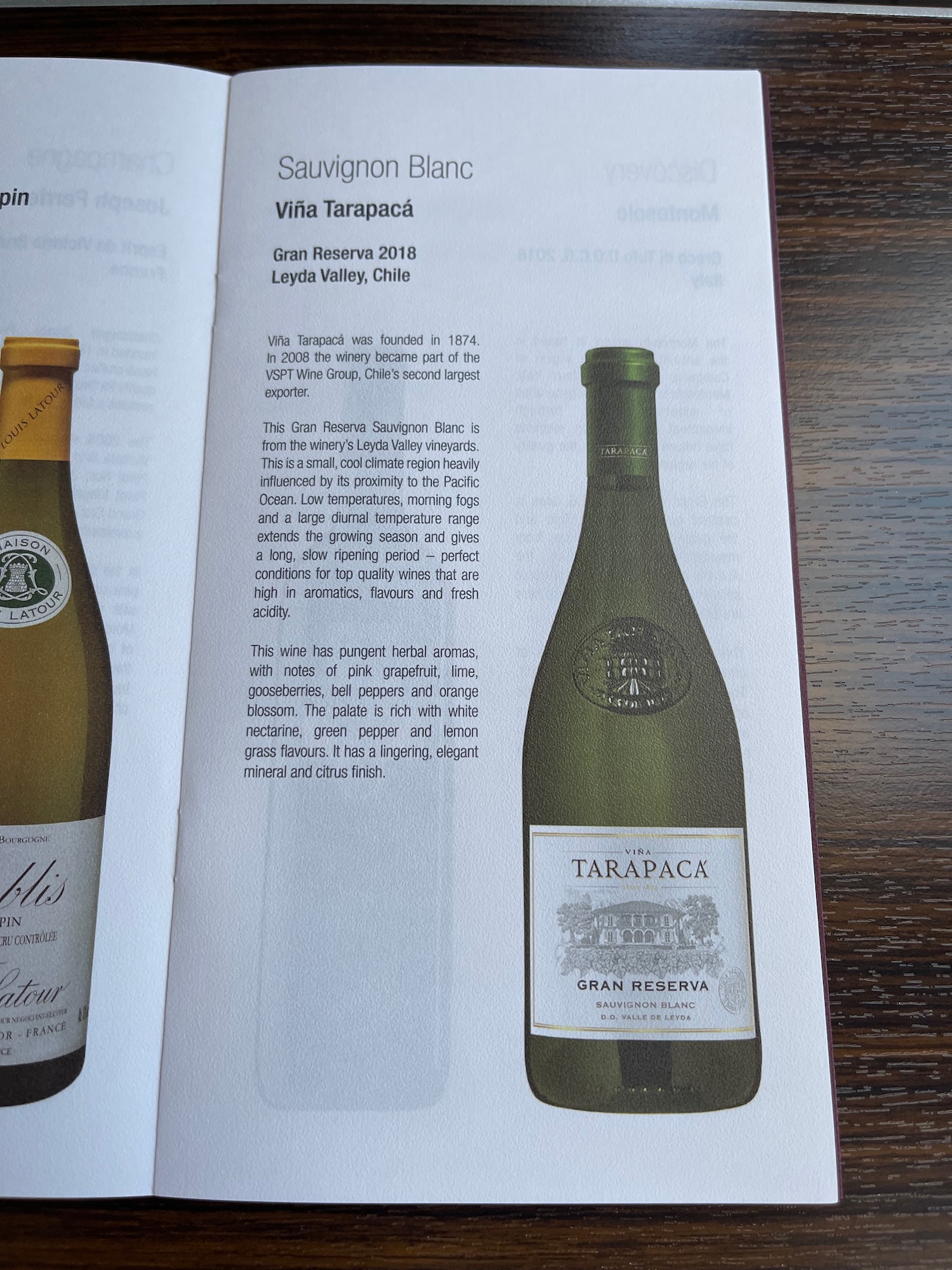 I stuck to Qatar's OJ prior to boarding and then fresh OJ and smoothie with breakfast. It may have 5:00 pm somewhere, but I was not in the mood for inebriations.
One other meal-released note. In addition to the hot towel service, warmed mixed nuts were offered after takeoff, despite it being a breakfast flight.
Water bottles were also offered throughout the flight.
IFE + Wi-Fi
While Qatar Airways ostensibly offers wi-fi fleetwide, I could not connect on this flight. The signal was there – but no connection (and it wasn't just me, because the guy across the aisle complained about it as well).
As for the in-flight-entertainment, the usual Oryx-One library of movies, TV shows, games, and auido was available…more than enough for keep you occupied for hundreds of hours, let alone three.
Noise cancelling headphones (same as on longhaul flights) were waiting at each seat.
Of course one of the best "channels" of IFE is simply to look out your window:
Amenties
No amenity kit was offered on this flight, however dental and shaving kits were offered in the lavatory.
Lavatory
The lavatory included a window and offered hand lotion and facial spray from Diptyque.
CONCLUSION
We landed to a crisp, cool, but very bright day at Queen Alia International Airport in Amman. Every time I fly into or out of AMM I enjoy seeing the old Lockheed L-1011 permanently parked off the side of the runway.
After a 15 minute taxi, we pulled up to gate and I was soon on my way to passport control. While Qatar Airways A330 business class first class was a treat, I would certainly prefer a 777 or A350 if available. But on a short daytime hop in the region, this seat and cabin is just fine.