It's a small gesture, but an important one: United Airlines is bringing back pre-arrival meals on longhaul flights in economy and premium economy class starting next month.
Hot Pre-Arrival Meals Return To Economy + Premium Economy Class On United Airlines
In a catering update to flight attendants shared with Live and Let's Fly, United Airlines will be bringing back a more subtanatil pre-arrival service starting on May 1, 2022 on international flights longer than nine hours in both United Premium Plus (UPP) and and economy class:
International flights over nine hours in UPP and economy will receive a pre-arrival meal tray service with a hot entree.
Prior to the pandemic, the hot pre-arrival meals made economy class much more bearable on flights from the West Coast to Europe. In fact, the breakfast was often the same as business class, only served in plastic:
But during the pandemic that breakfast was reduced to a cookie and yogurt:
In another sign that things are slowly moving back to normal, United will be reintroducing the heartier pre-arrival meal.
Importantly, this comes not just for economy class but also for premium economy class, which has only received a small breakfast sandwich during the pandemic:
Premium Plus pre-arrival meals will now look like this: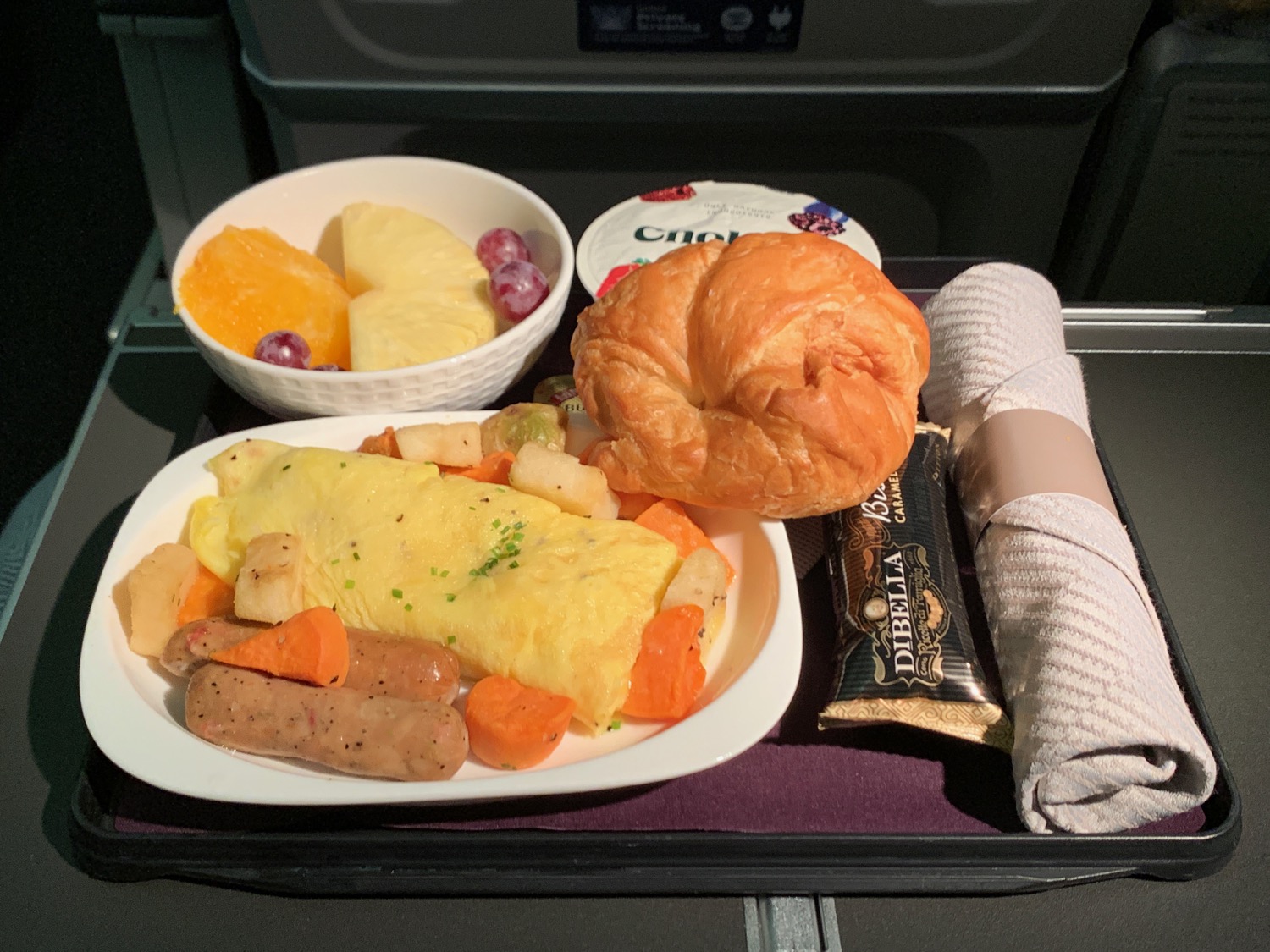 Does it really matter? Does anyone choose an airline based upon food? While the answer is ostensibly no, consumers do notice the overall quality of a carrier and over time that can lead to loyalty and move consumers beyond purely price-based decision (that was certainly the case for me over the years).
The move will mean United offers a far better economy class dining experience than American Airlines, which serves a light snack pack prior to arrival on its flights between London and Los Angeles, despite being over 10 hours.
CONCLUSION
Breakfast is my favorite meal of the day and I am very happy to see United return a pre-pandemic favorite when I get stuck flying in the back. While a small move, it is meaningful in that it recognizes that economy class fares and demand have greatly rebounded, even surpassing 2019 levels in many markets.