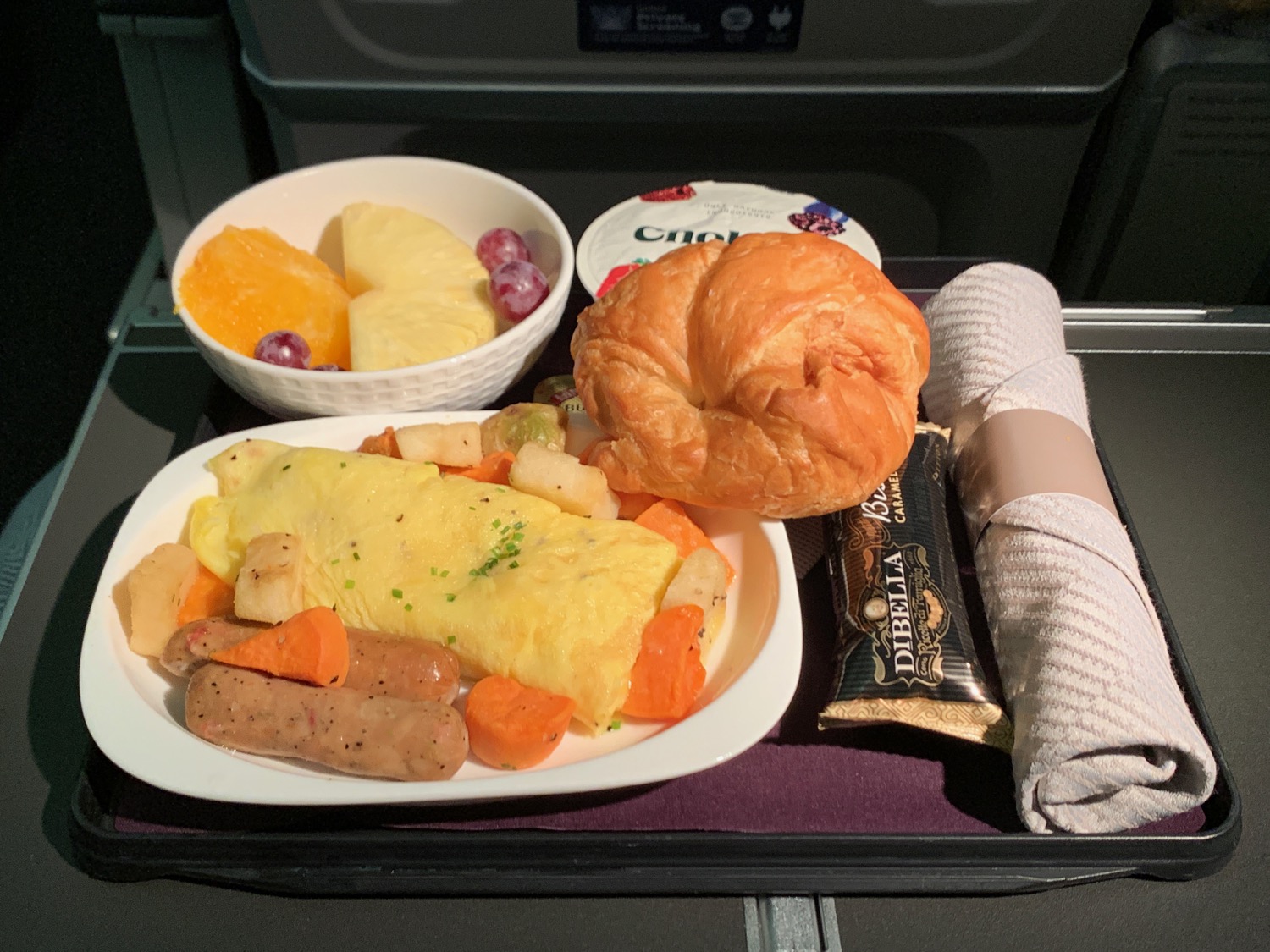 After teasing upgrades for several months, United Airlines will improve its pre-arrival meals in Polaris Business Class.
United Airlines Improves Polaris Pre-Arrival Meals
Since the pandemic began, United has severely cut back on catering expenses on both domestic and international flights in premium cabins. On longhaul flights, the most noticeable cutback has been on pre-arrival service. Currently, business class passengers receive the same pre-arrival meal as economy class passengers or receive a packaged sandwich or snack similar to what United used to sell in domestic economy class.
But starting on February 1st, United will reinstate a pre-arrival meal in Polaris business class. No choice will be offered: only one meal will be available. Depending upon the station, hot entrees will be provisioned in a casserole dish on flights from the United Sates or in a black disposable container on inbound flights to the USA.
Entrée side offerings include fresh fruit or fruit cup and a bakery item such as muffin depending on market availability. All US outbound and select US inbound flights will also receive a packaged croissant and a roll.
Pictures shared with Live and Let's Fly suggest the meal will resemble a pre-pandemic Premium Plus (premium economy) meal or current domestic premium transcontinental meal (likely with a fruit cup and not the real fruit bowl pictured above).
CONCLUSION
Look, it's not much. Carriers like Air France, British Airways, and Lufthansa are offering a full meal service and pre-arrival service with ceramic plates and glass cups. They properly recognize that how a meal is served does not contribute to the spread of virus. But this is progress.
Sadly, with increasing travel restrictions likely to further restrict international travel, it is unlikely many will be able to enjoy these new meals anytime soon.