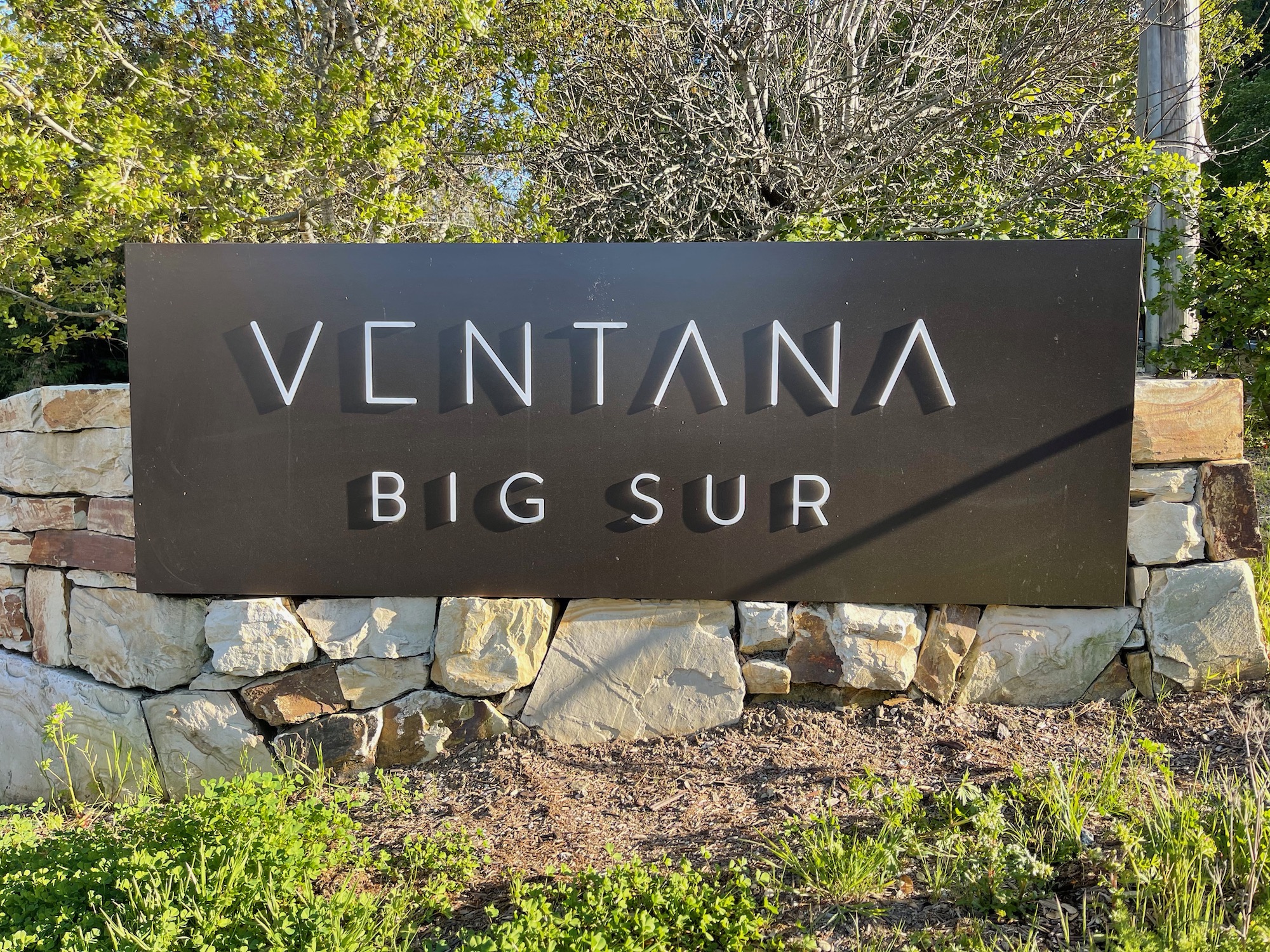 My wife and I recently spent a weekend at the Ventana Big Sur, an adults-only, all-inclusive Alila resort along the beautiful California Coast. Not only did we have a fantastic stay, but by using our World of Hyatt points to pay for it we enjoyed one of the best values in the entire world of miles and points.
Ventana Big Sur Review
The Ventana Big Sur is the first Alila property in the United States, a division Hyatt acquired in 2018. In 2020, the resort became all-inclusive, meaning all meals are included with your stay.
How I Booked The Ventana Big Sur
Paid rates run over $2,400/night at this hotel. Or you can use Hyatt points at a rate of:
30,000 points/night for a guest room
48,000 points/night for a standard suites
60,000 points/night for a premium suite
The hotel has more suites than standard rooms so you may have trouble finding standard room space. I booked my stay nine months in advance. More recently, I booked a stay for my parent's five months in advance. There was more availably if I paid the 60,000 points per night for a premium suite, but instead I simply booked a standard room and then used one of my Globalist suite upgrades to immediately confirm an upgrade to a Big Sur Suite.
Hyatt is a transfer parter of Chase Ultimate Rewards, so keep in mind you can transfer your Chase points to Hyatt on a 1:1 basis and the transfer is instant.
If you do end up paying, understand your stay comes with all meals included whether you pay with dollars or points. If you pay cash, expect a $50 resort fee while there is no fee if paying by points. Dogs carry a $150 fee, but are welcomed.
Ventana Big Sur Location
Located on the California coast in Big Sur, California, the Ventana Big Sur is a surrounded by the beauty of nature. Ocean views, Redwood forests, and lush greenery make this one of the most beautiful resorts I have ever stayed in. It is rustic like the Hyatt Carmel Highlands down the road in Carmel, but far more luxurious.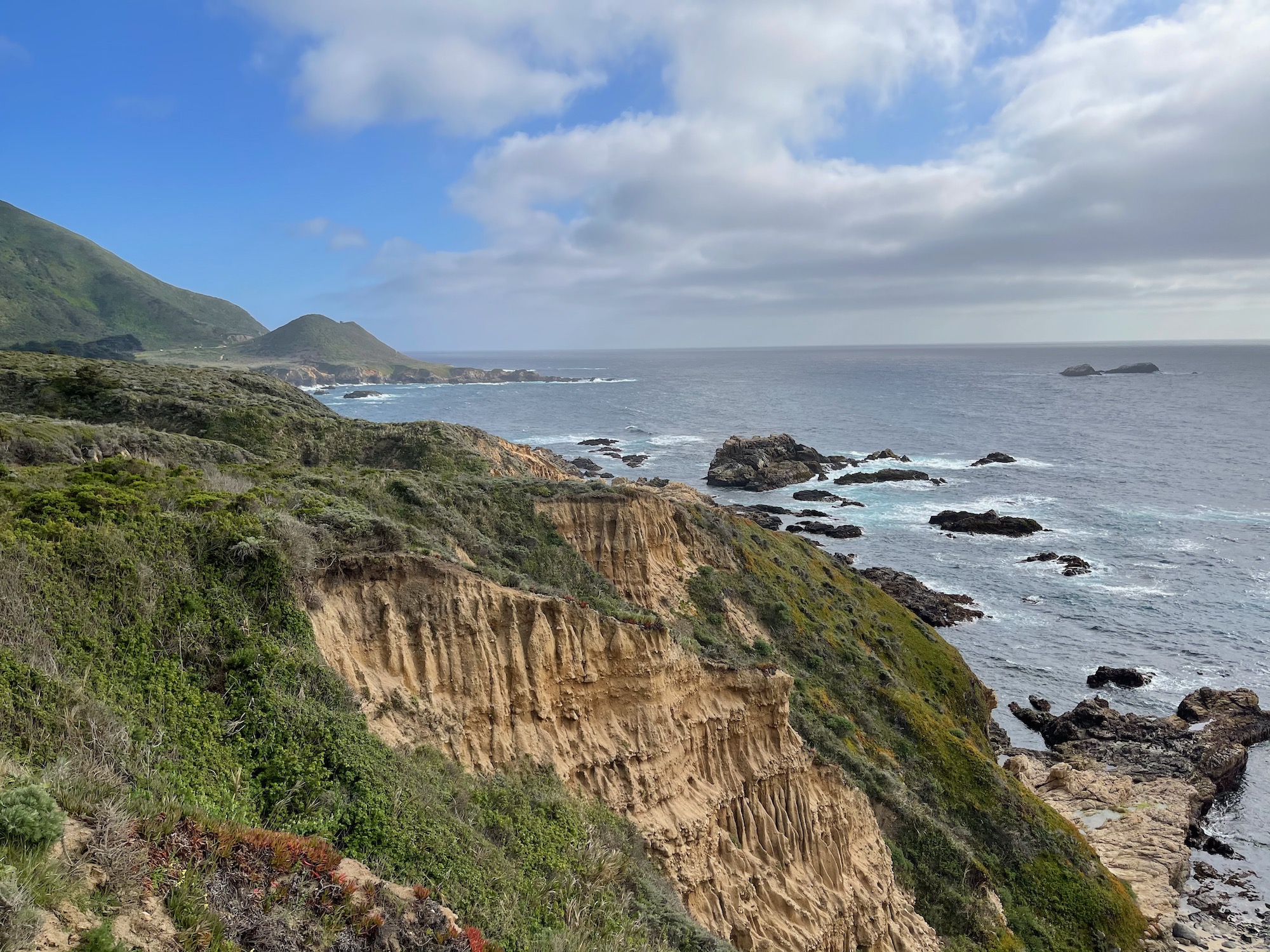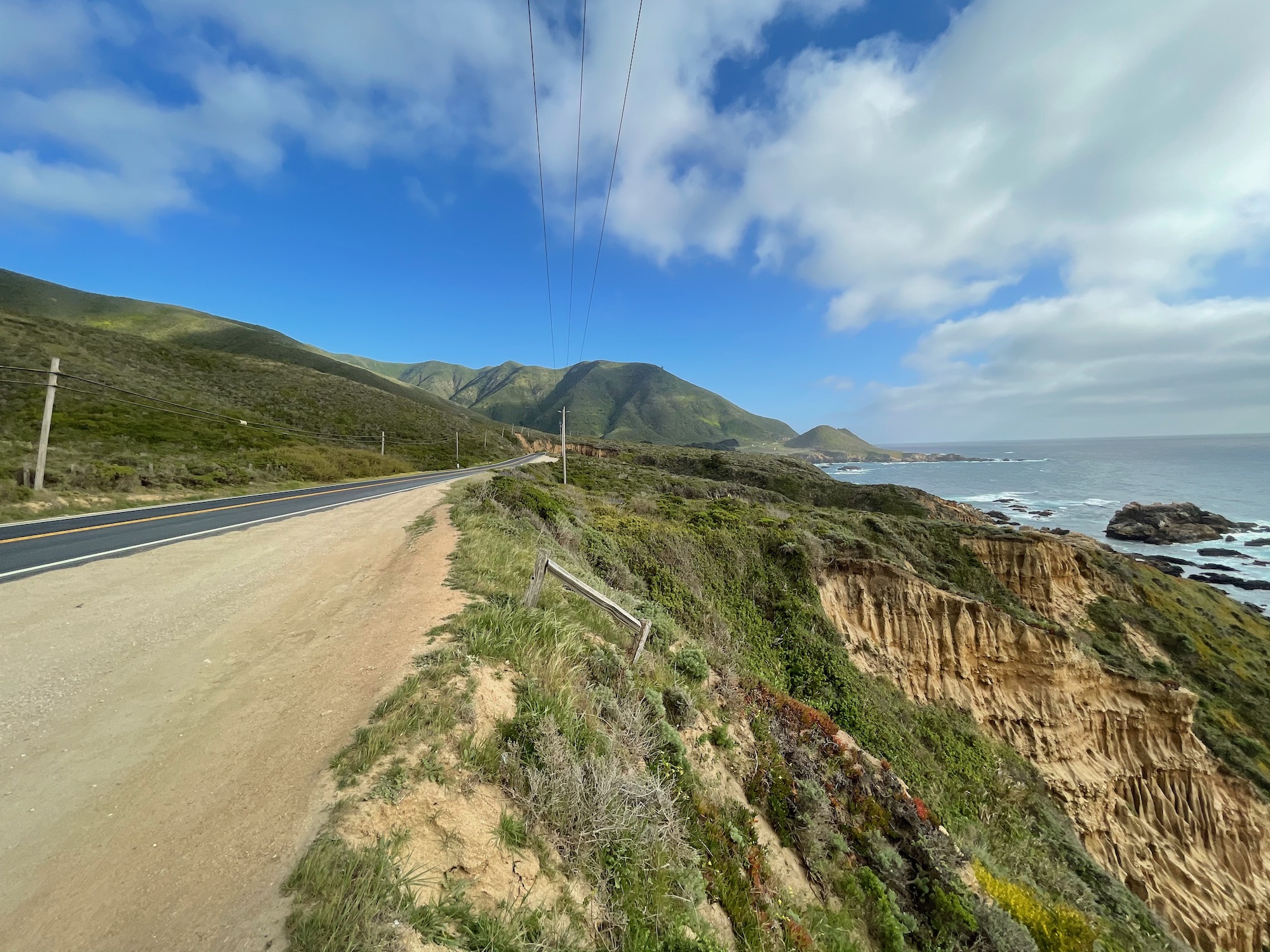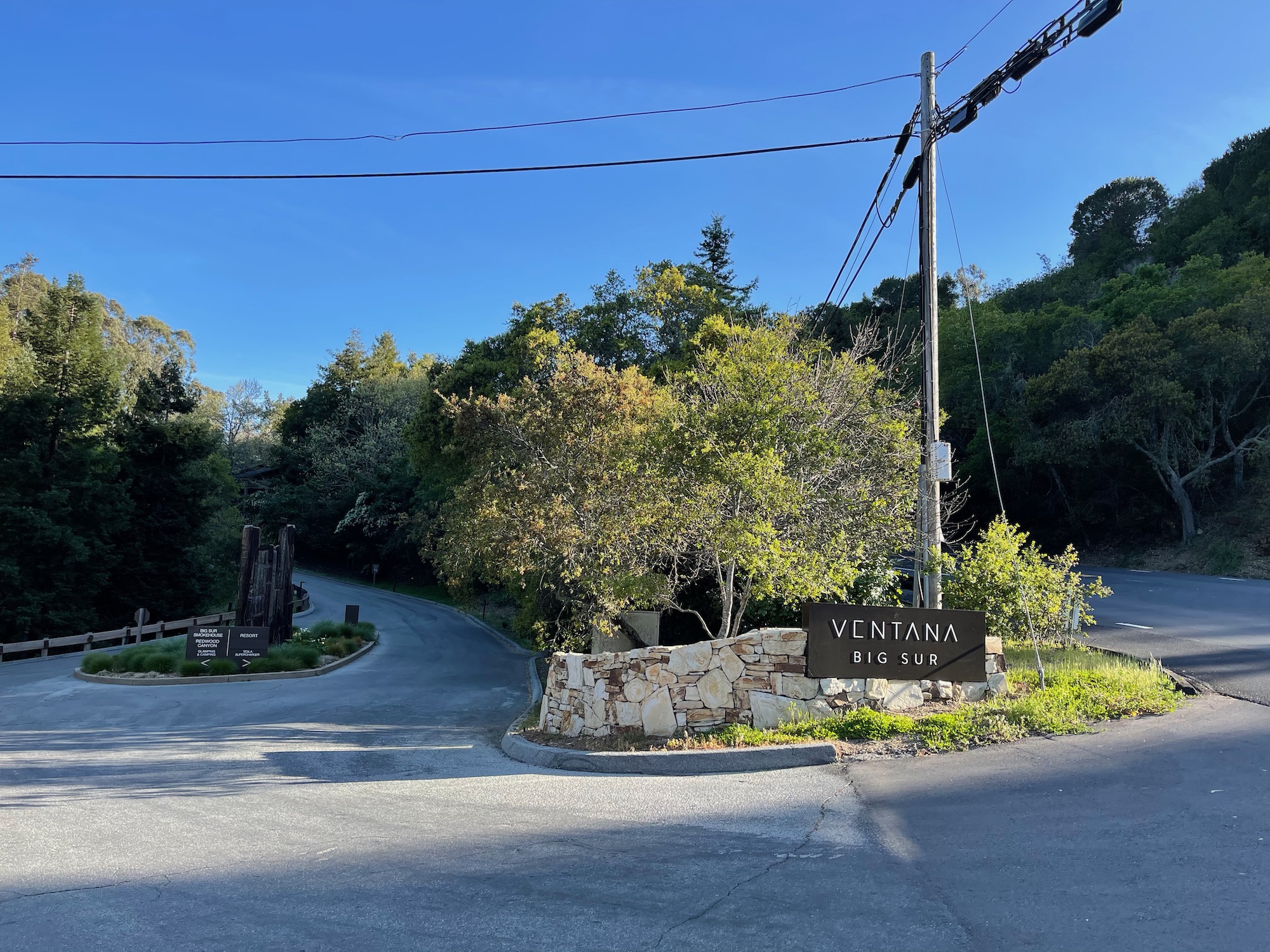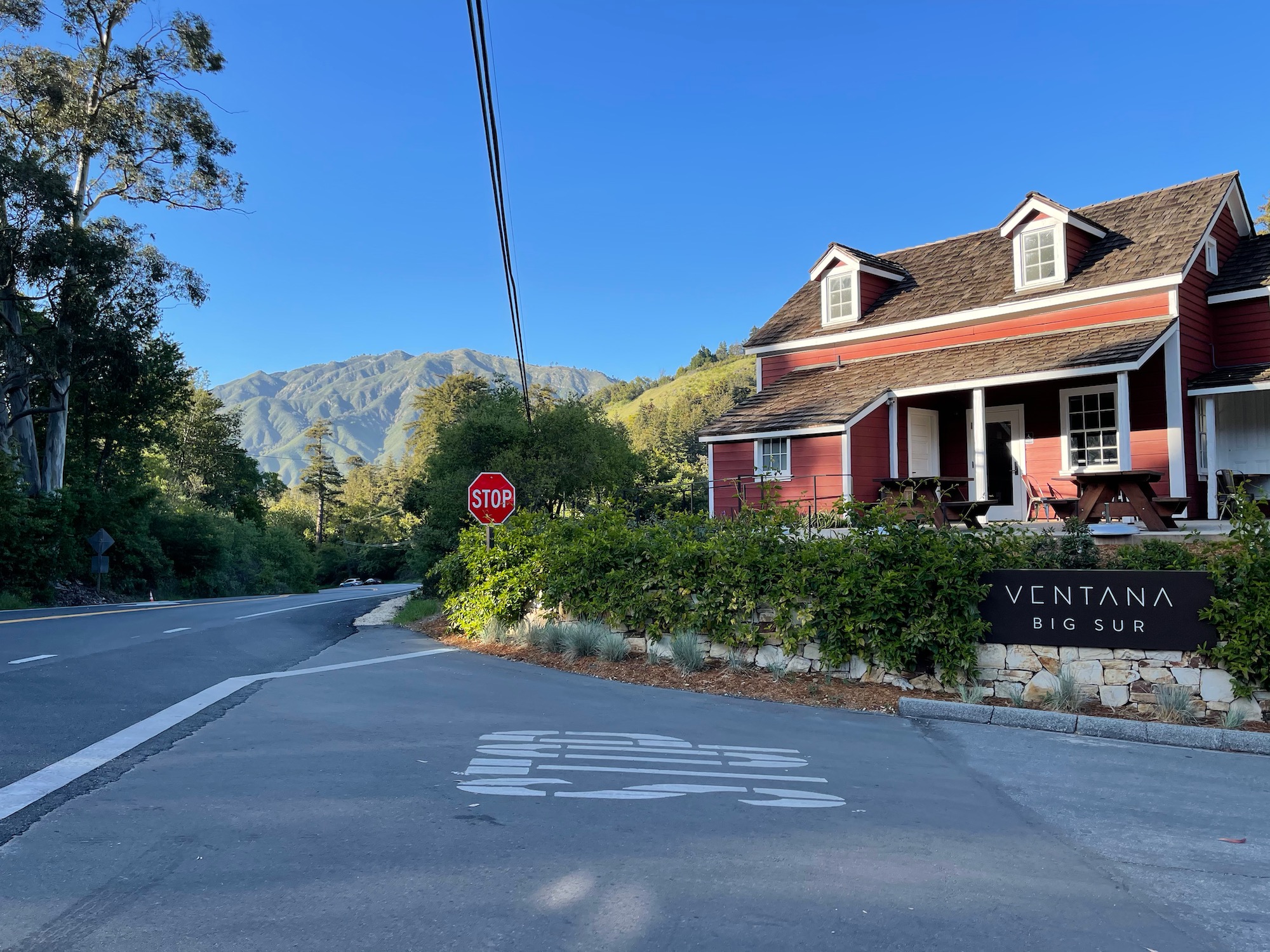 Listening to guests converse, it was immediately clear that most guests had driven up from Los Angeles (including us) or down from San Francisco. Pacific Coast Highway (Highway 1) recently re-opened and now links San Luis Obispo with Big Sur along the soaring coast of California.
I outlined my drive up from Los Angeles here.
---
> Read More: My California Road Trip From Los Angeles To Big Sur
---
Ventana Big Sur Check-In
Arriving around 4:00pm, we parked and headed up to the "Social House" to check in. In the pandemic era, it should have been called the "social distance house" as coffee and wine were not available, masks were required, and plexiglass shields divided staff from guests.
Rather than a check-in counter, we sat down at a desk and where an associate welcomed us to the property and explained the amenities and how to get to the restaurant (more on that below). We were offered a welcome drink and opted for a bottle of water.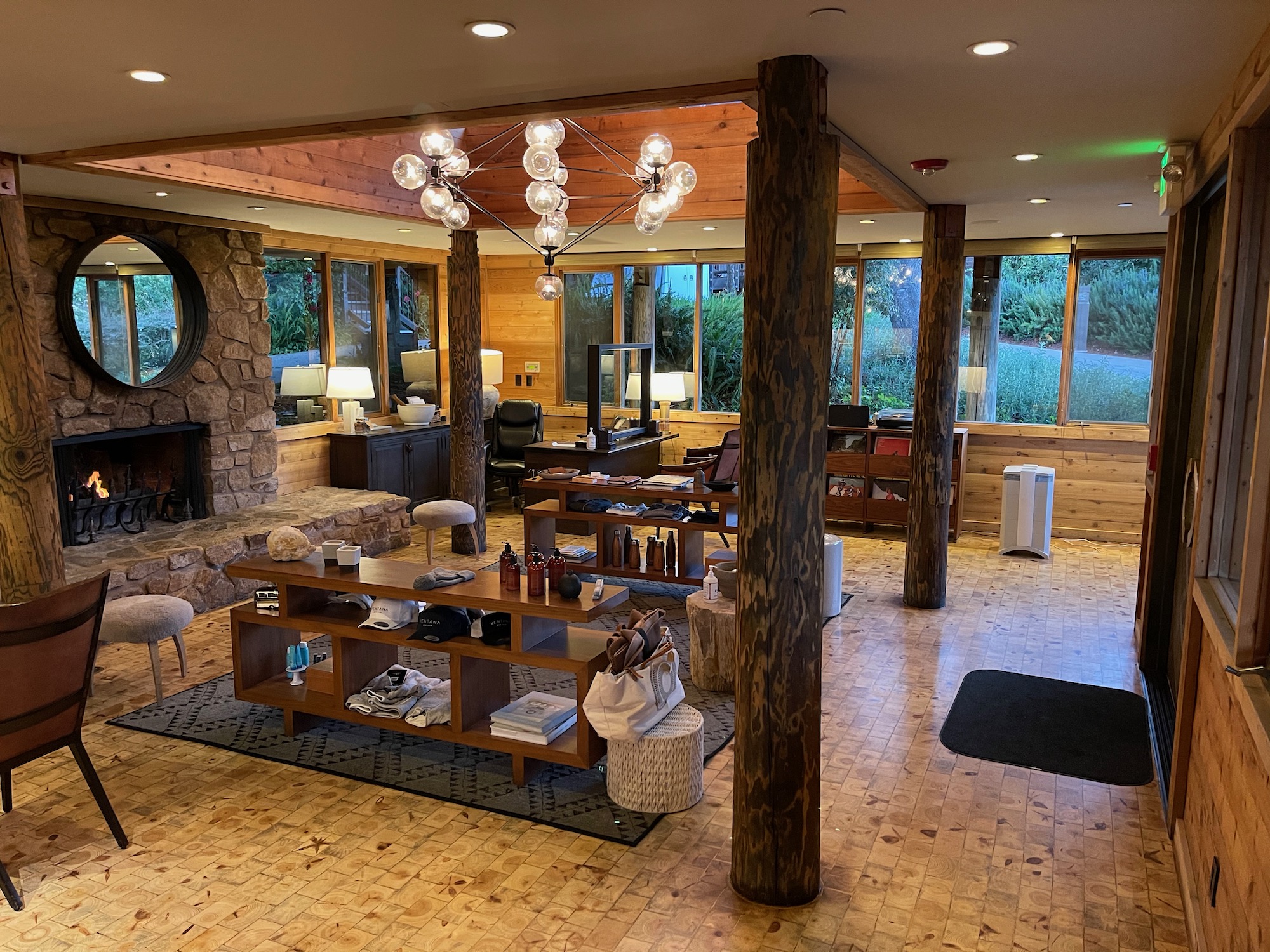 Staff offered to take our bags or drive us to the room in a golf cart, but that simply was not necessary. We were only staying for two nights and had each just brought a small carry-on bag. The walk to our room gave us a chance to explore the natural elements of the property.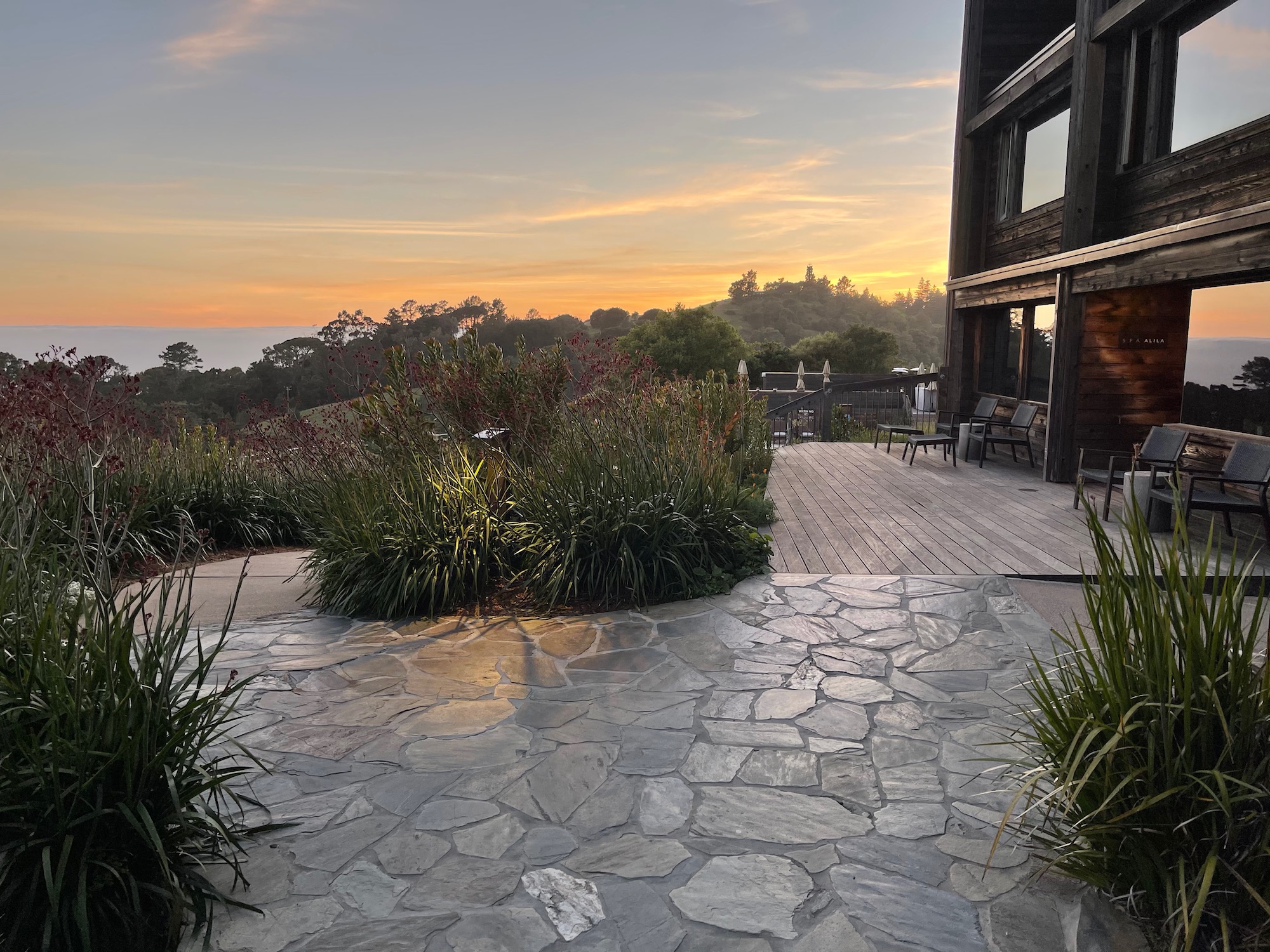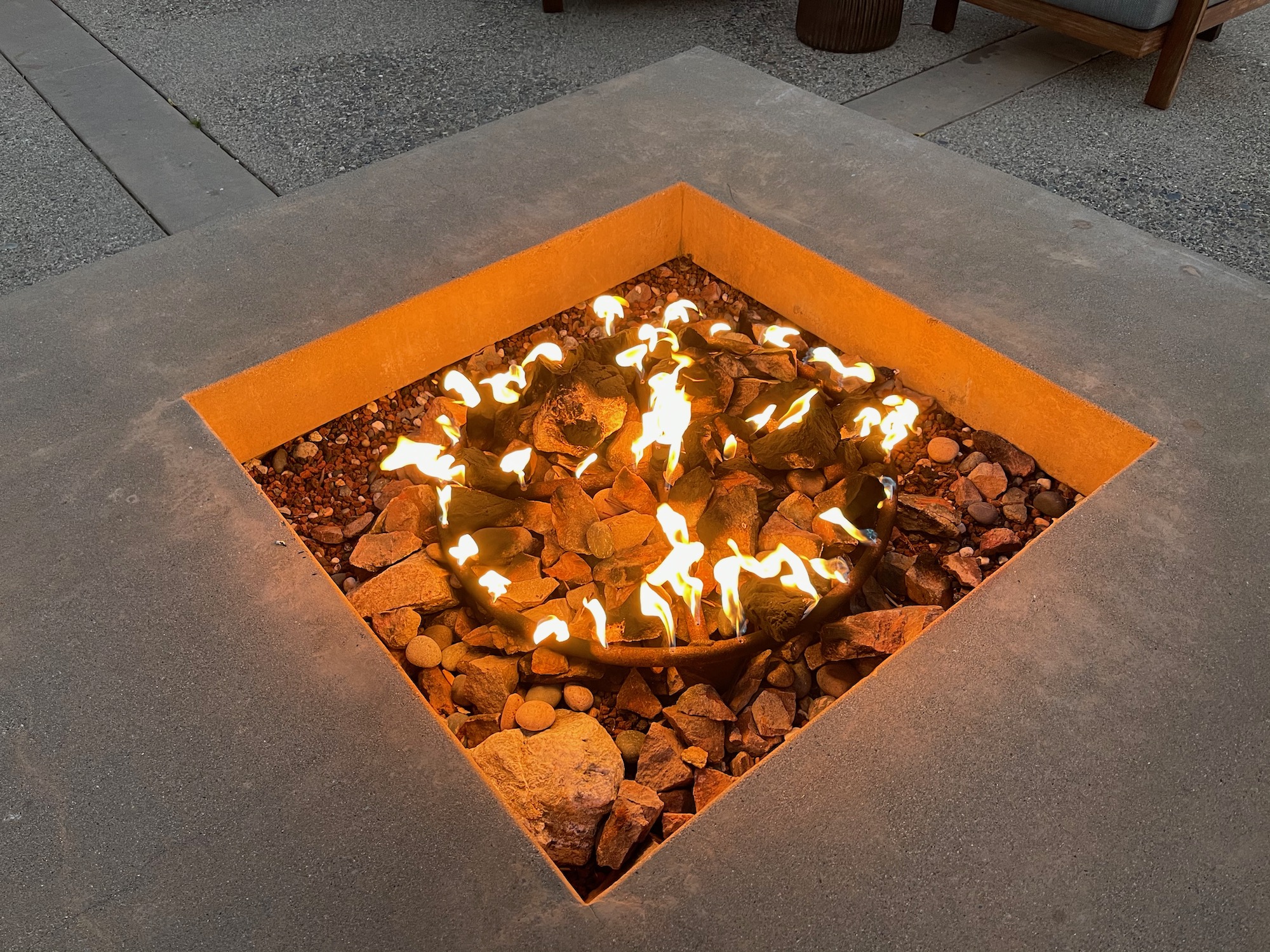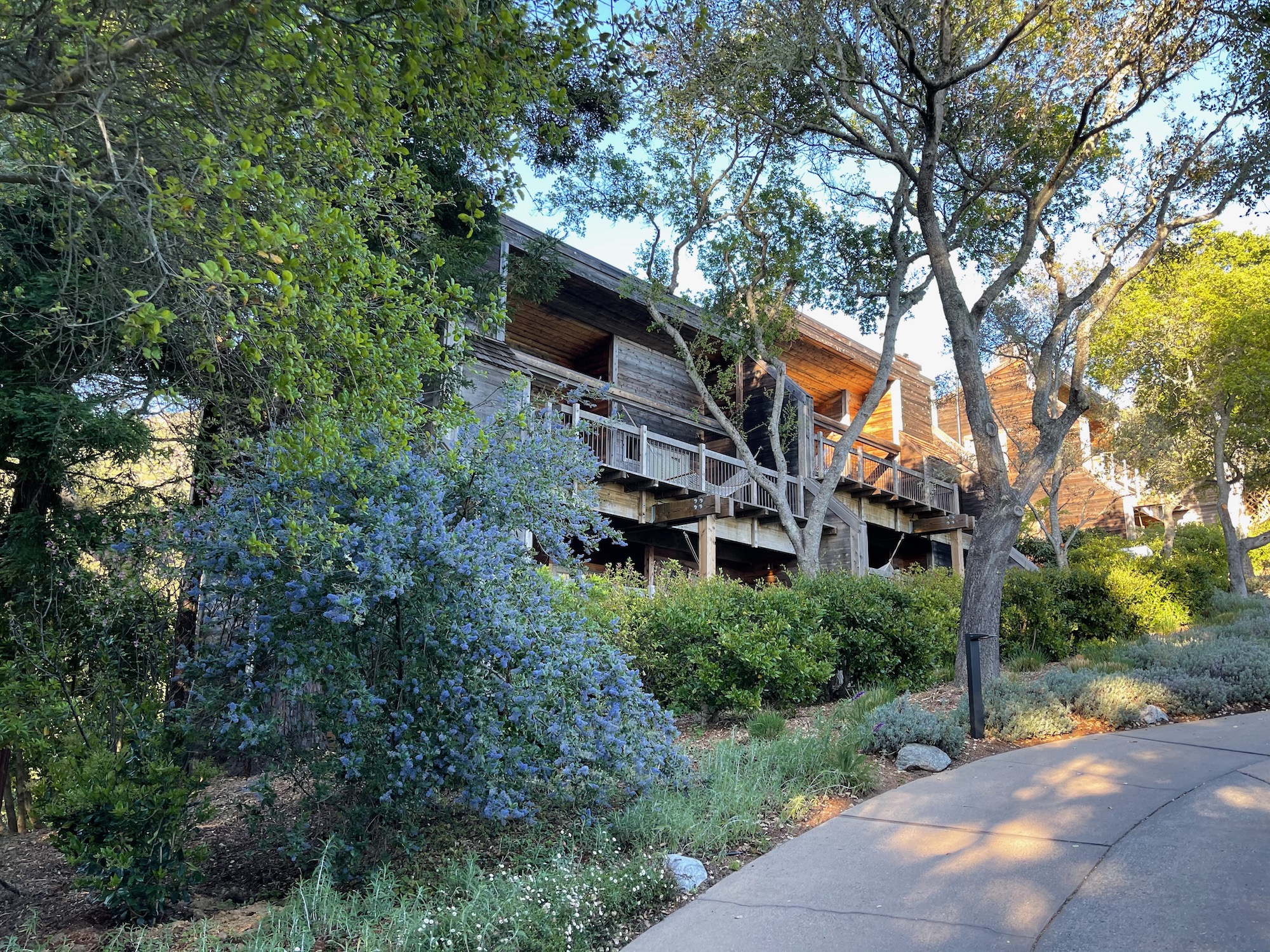 Ventana Big Sur Guest Room (Suite)
As I mentioned, I used a suite upgrade to move up from a standard room to a Big Sur Suite, the base suite at the property. We were assigned room 48, which was located on the ground level of a two-floor building.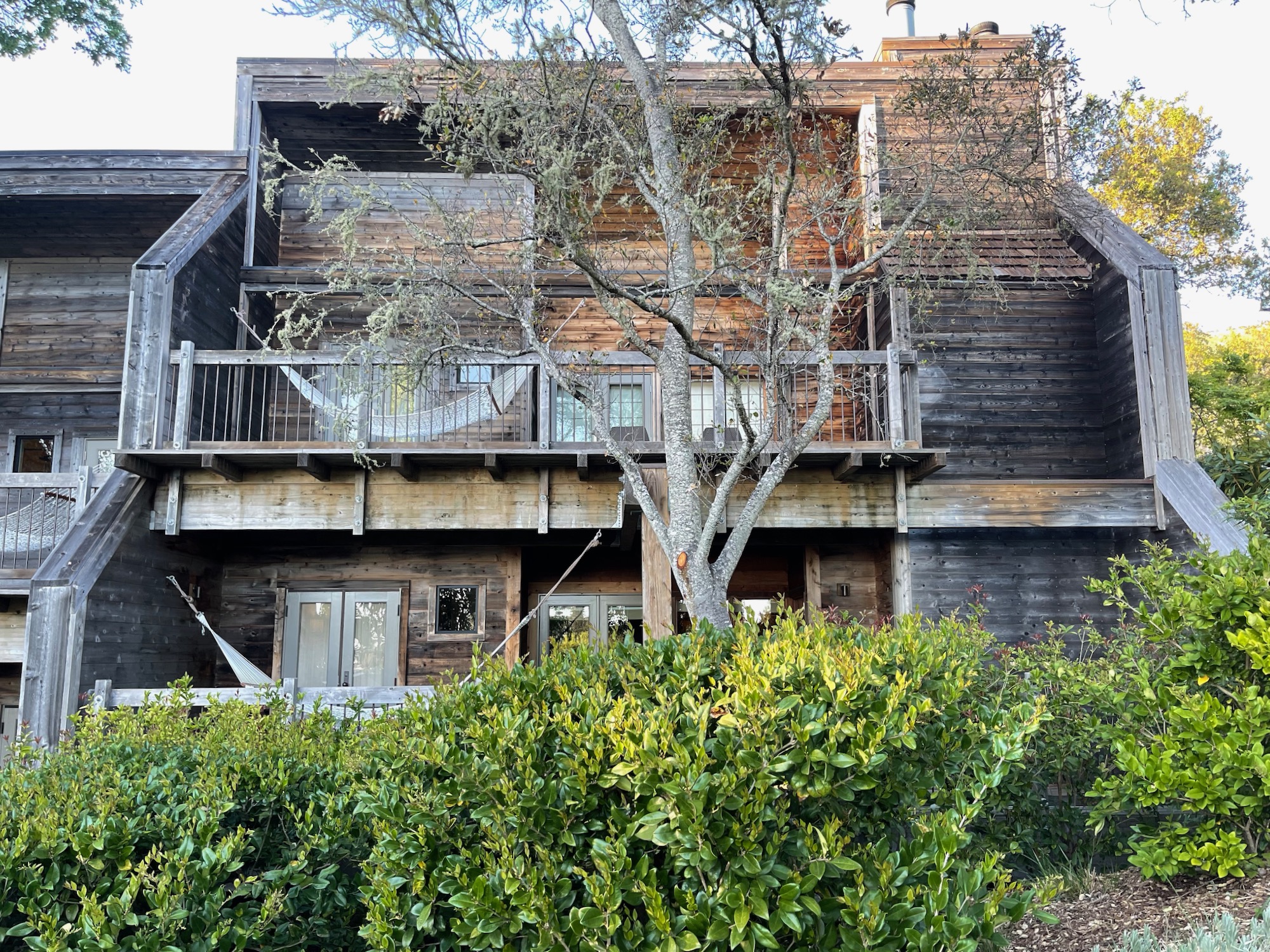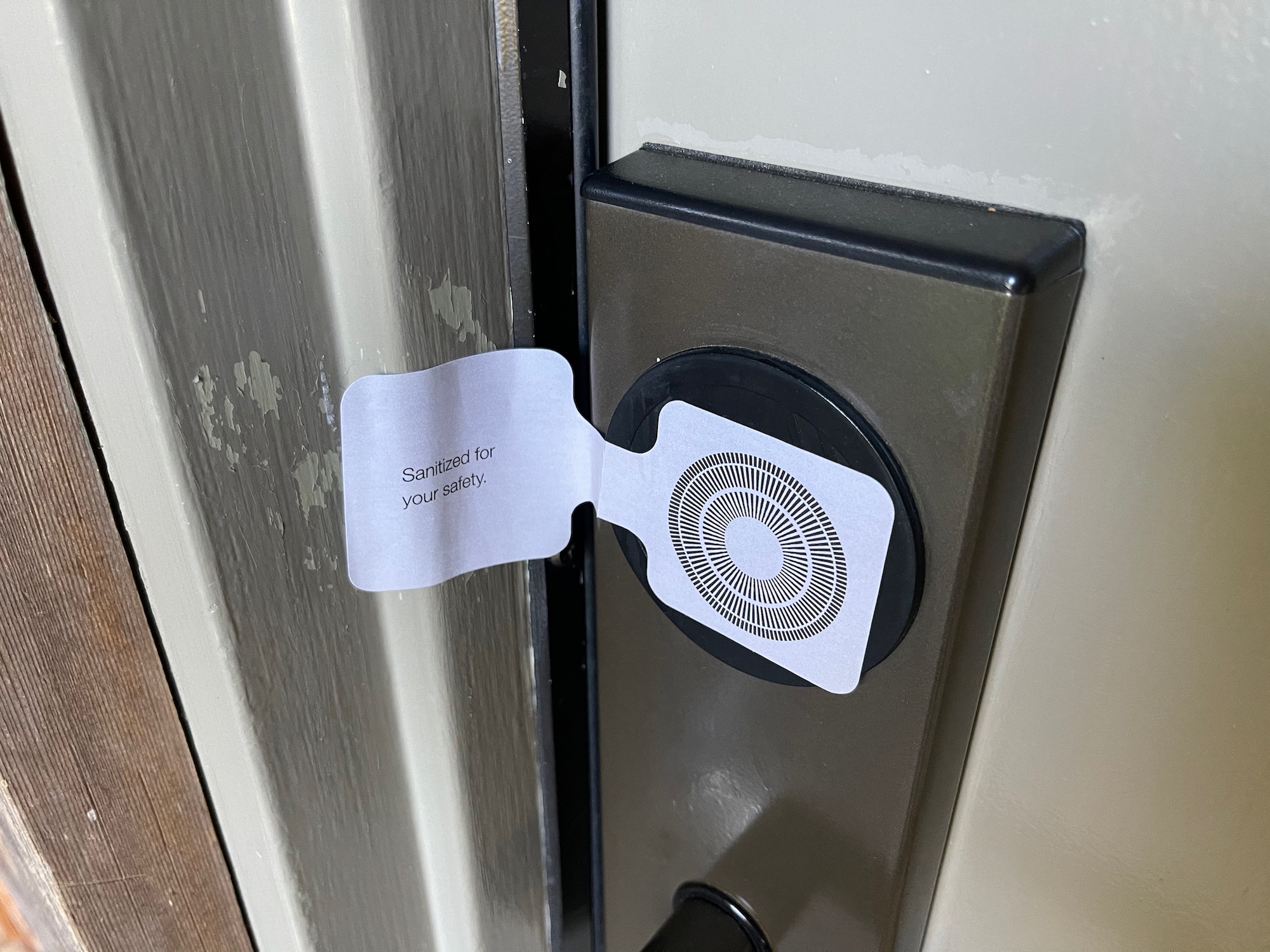 The room was rustic, with wood accents and a fireplace. My wife loved the design while I found it fine (I tend to prefer a more modern/minimalist look). But it was very trendy indeed. The suite did not have a separate living room, but was 619 square feet and included:
King bed
Sitting area
Wood-burning fireplace
Wet bar
Stone bathroom
Soaking tub
Double vanity sinks
Separate shower and dressing area
Large deck
Hammock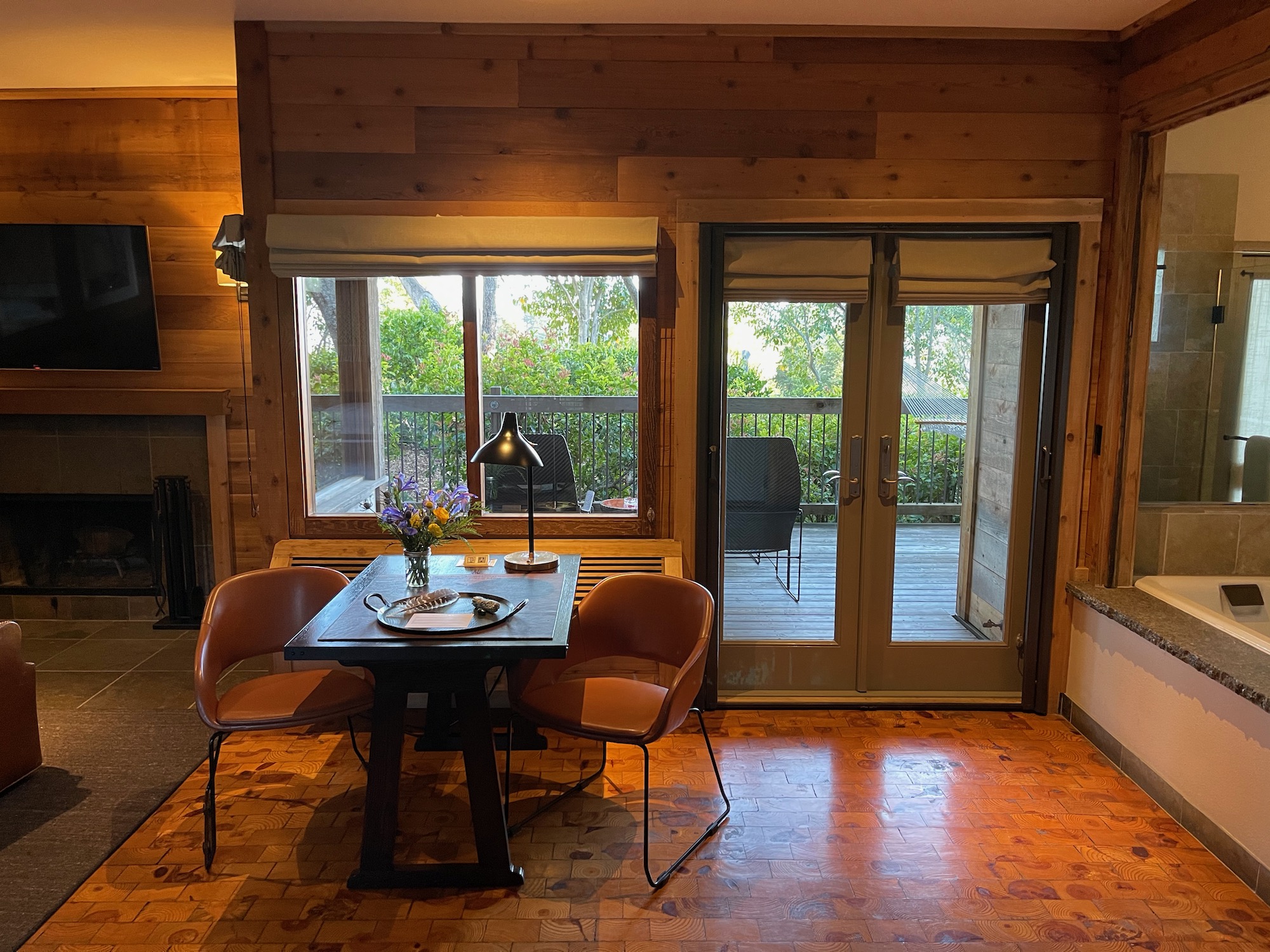 Non-alcoholic drinks and snacks at the minibar are free, while alcoholic items carry a charge.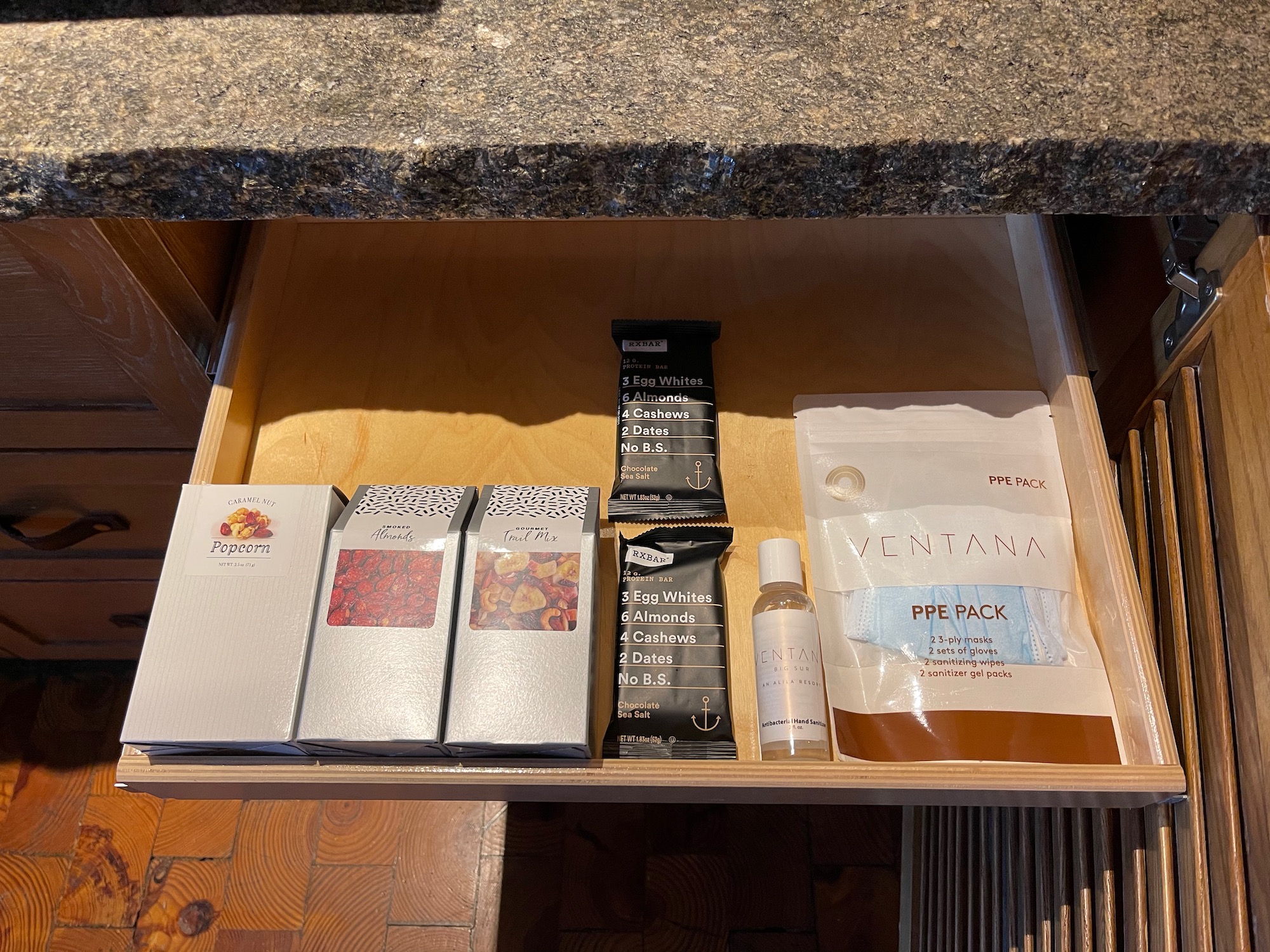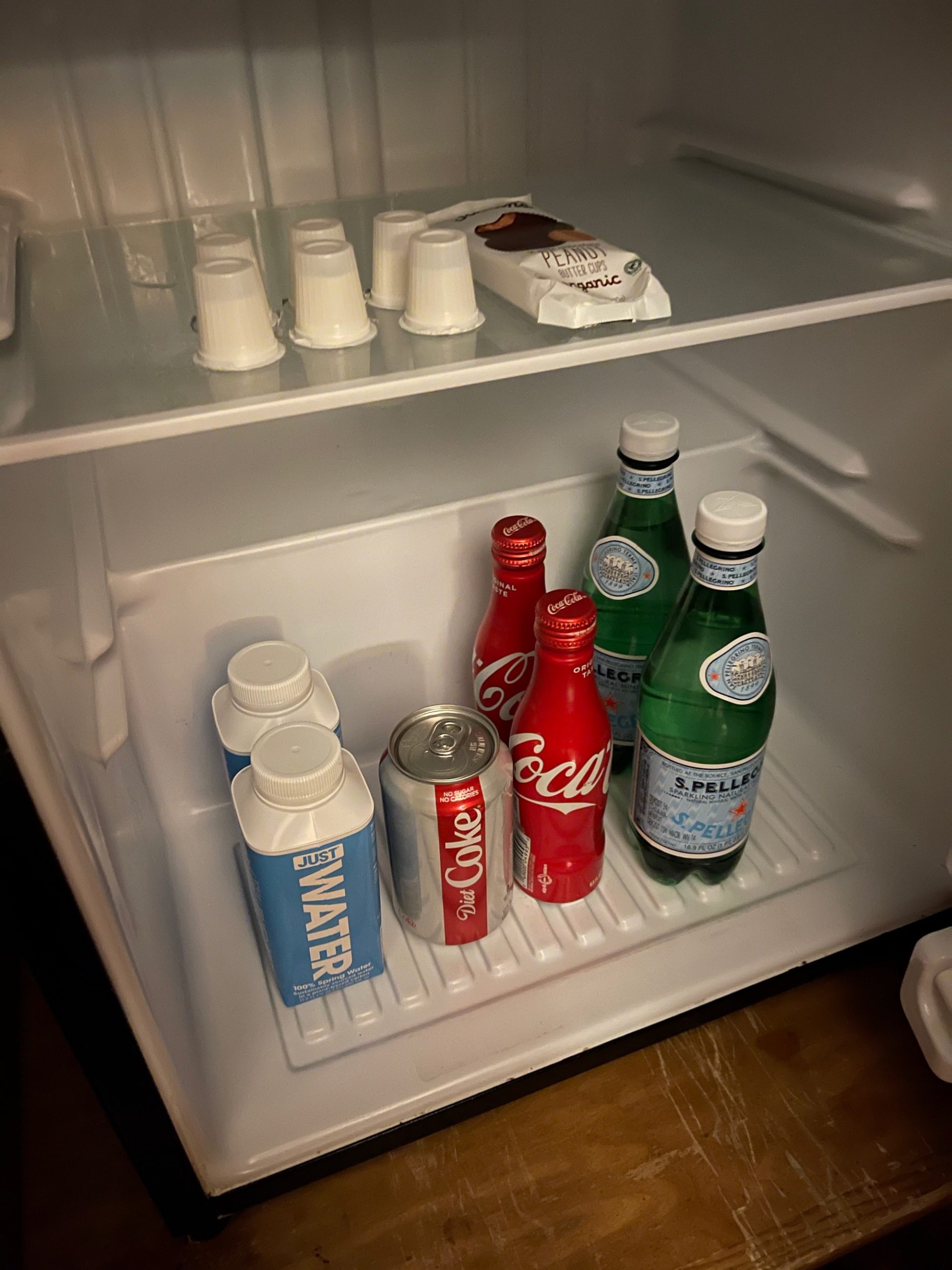 I appreciated the Bose wireless music player, though I could not figure out how to get Google Chromecast synced with my laptop.
We spent much of the weekend in our room and found the chairs and bed extremely comfortable.
My favorite aspect of the room was the fireplace. There's nothing like waking up to a fire in the morning while nice and cozy in bed.
My wife appreciated the beautiful flowers in the room, which we took home and enjoyed for another week.
Inside the bathroom, the body wash, conditioner, and shampoo was in large bottles, though the bar soap was wrapped and sized for single-use. One closet included a safe while another included plush bathrobes, which we did use…mornings were quite cold.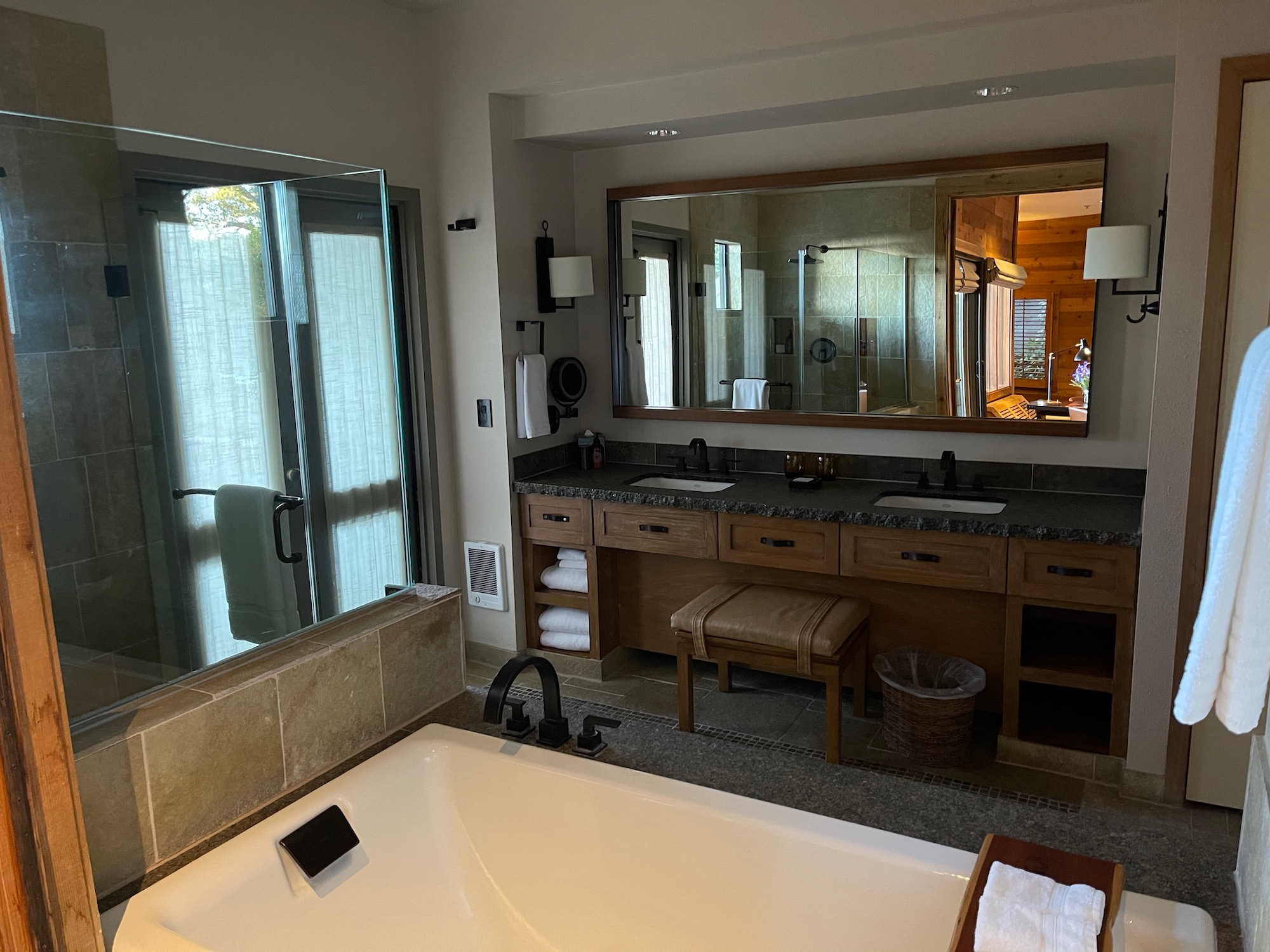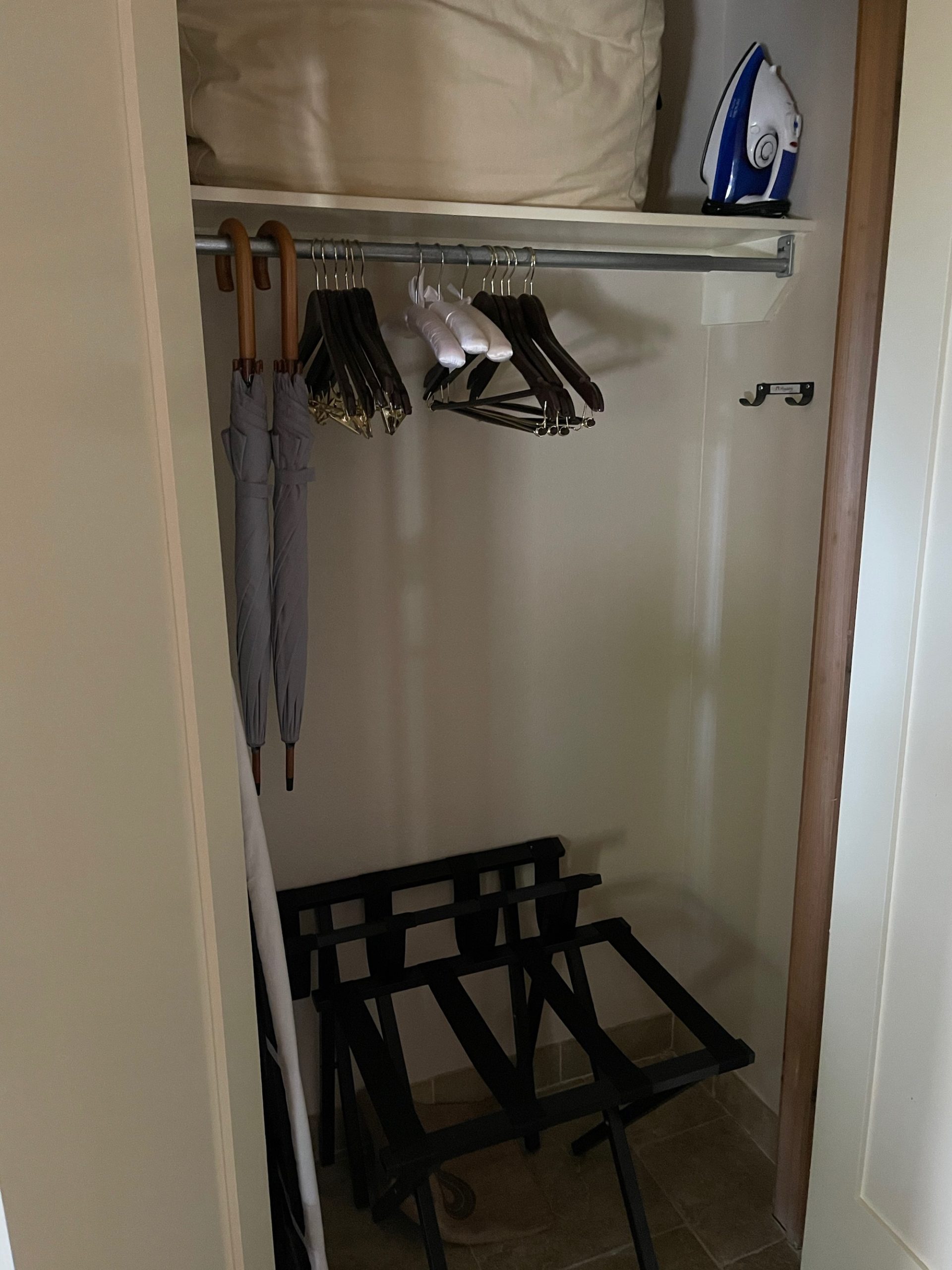 But as the afternoon sun peaked through the clouds, we enjoyed moving out to the spacious balcony, even eating our lunch there.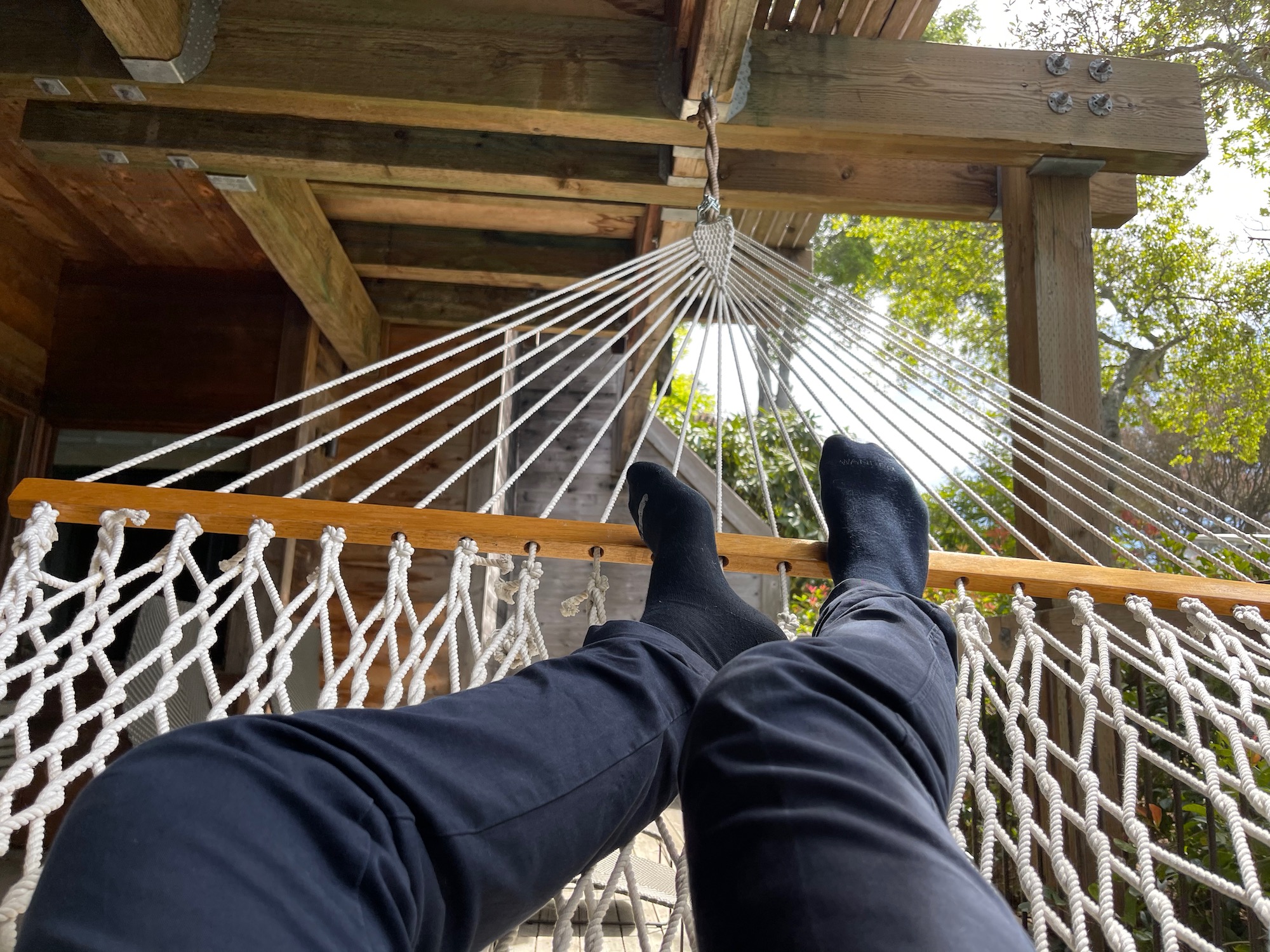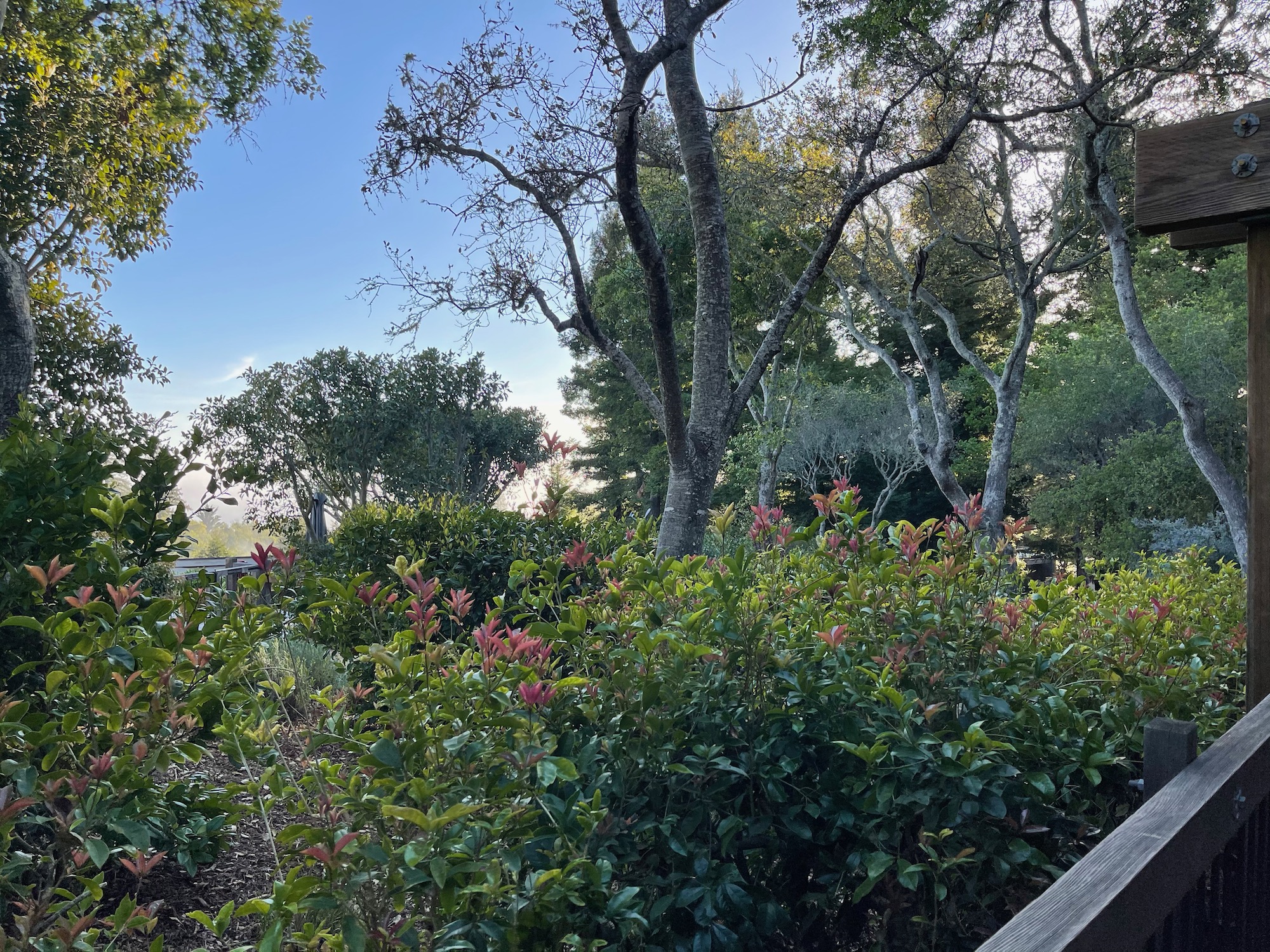 Ventana Big Sur Pools
While the rooms are nice, the true beauty of this resort is the common areas. We enjoyed the sunset both nights from the beautiful mountain pool, overlooking the ocean in one direction and forest in the other.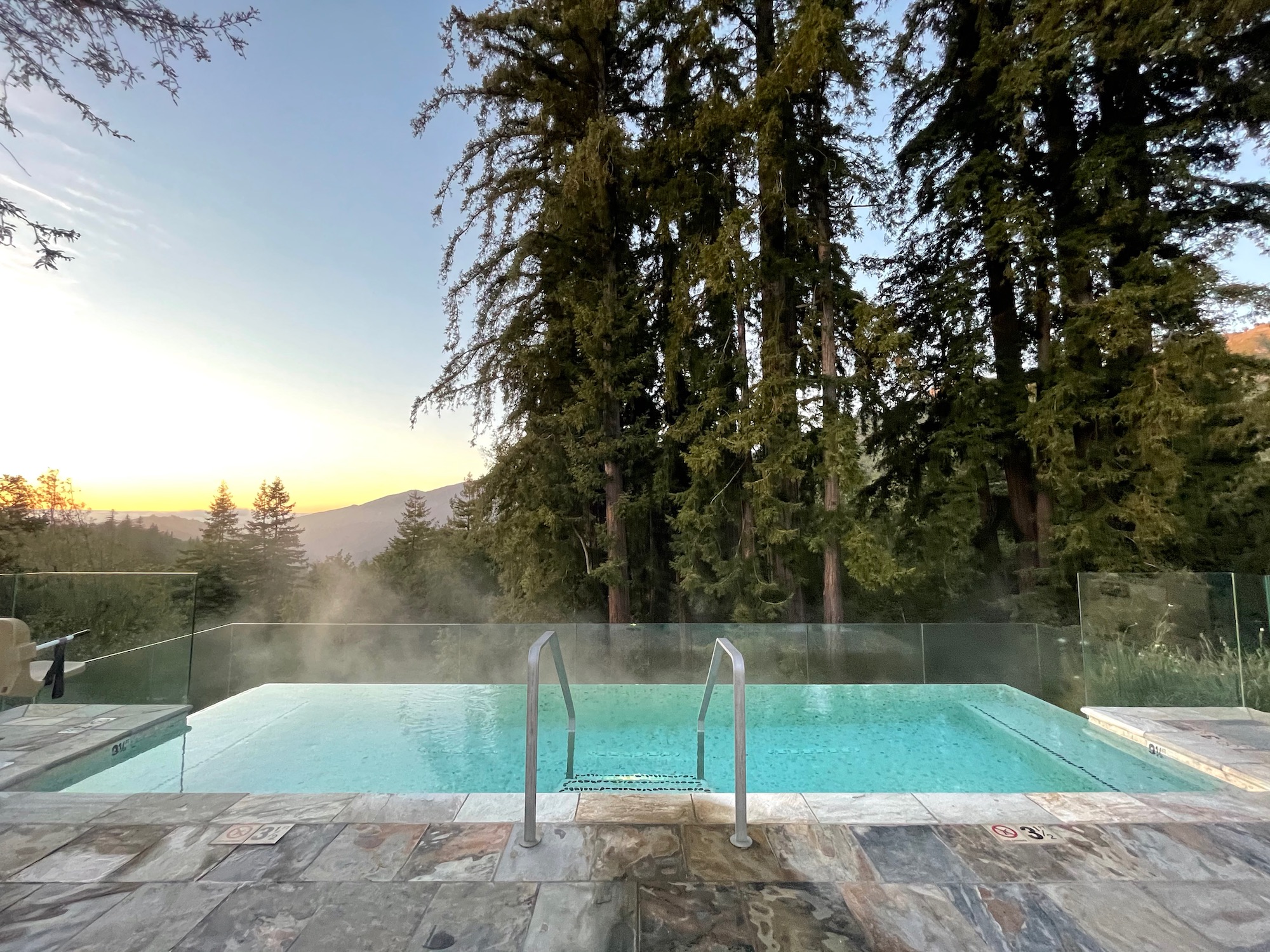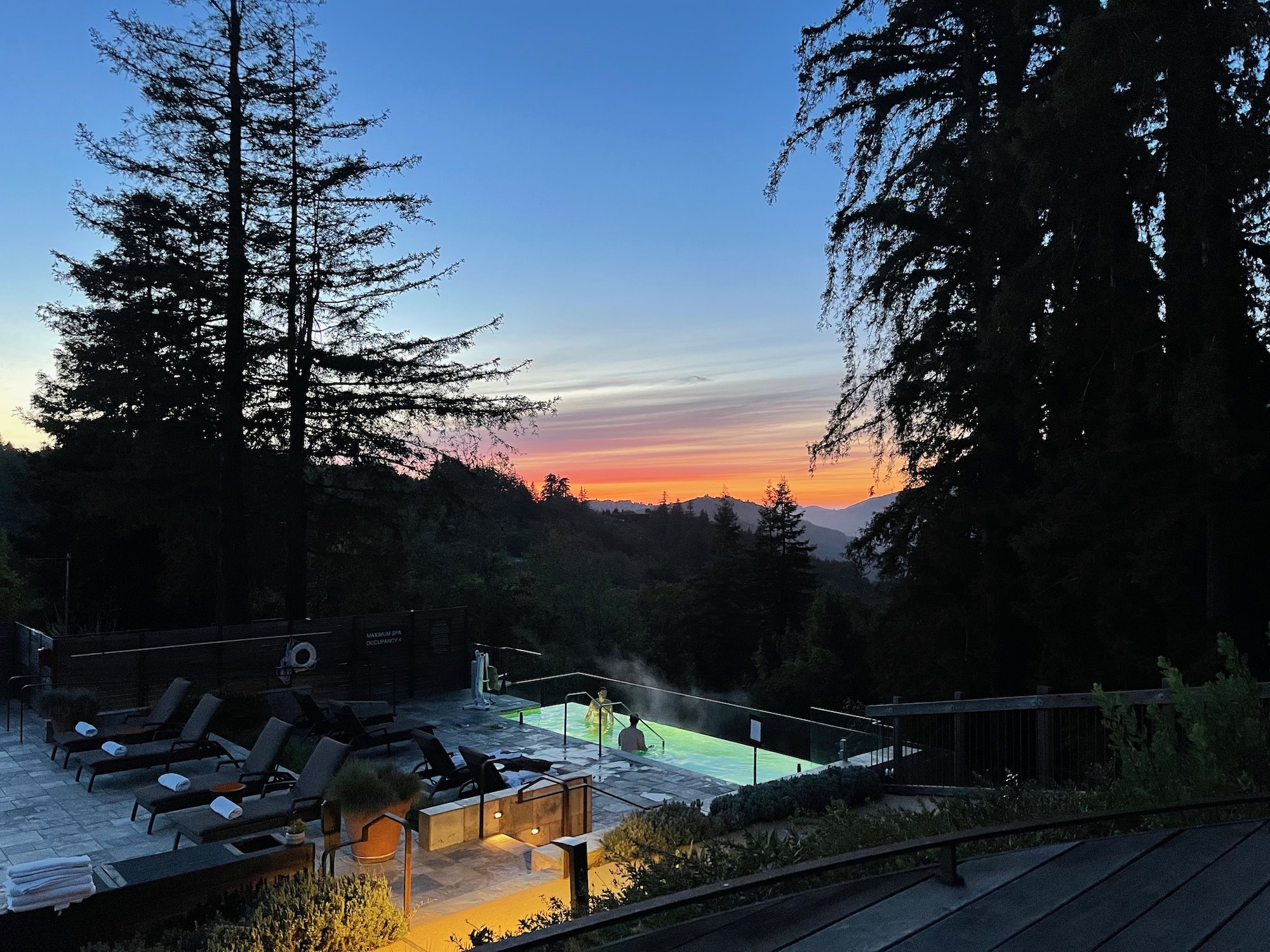 I loved the infinity-edged hot tub, though I ended up spending much more time in the Japanese baths.
Just outside our room was a second pool, called the meadow pool. Throughout our stay, I did not see it in use once.
Unlike the Andaz Hollywood, even though the hotel was full of millennials, not one was trying to show off their bodies in these pools…it was too cold! When Heidi and I spent an evening at the pool watching the sunset, we worse our bathrobes and had blankets wrapped around us!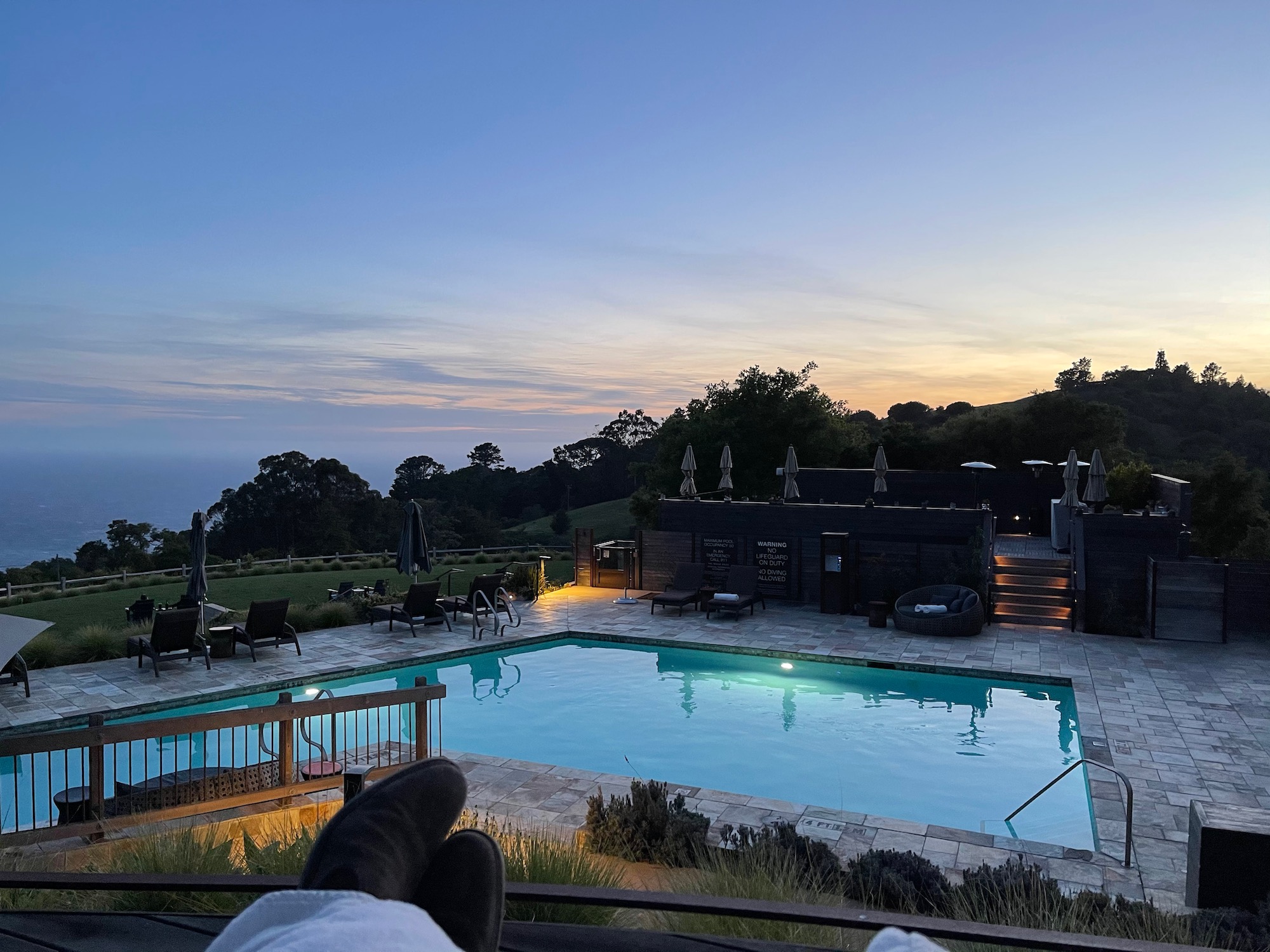 Ventana Big Sur Spa + Sauna
The indoor spa was closed during our stay, though massage treatments were offered in a tent beside the pool.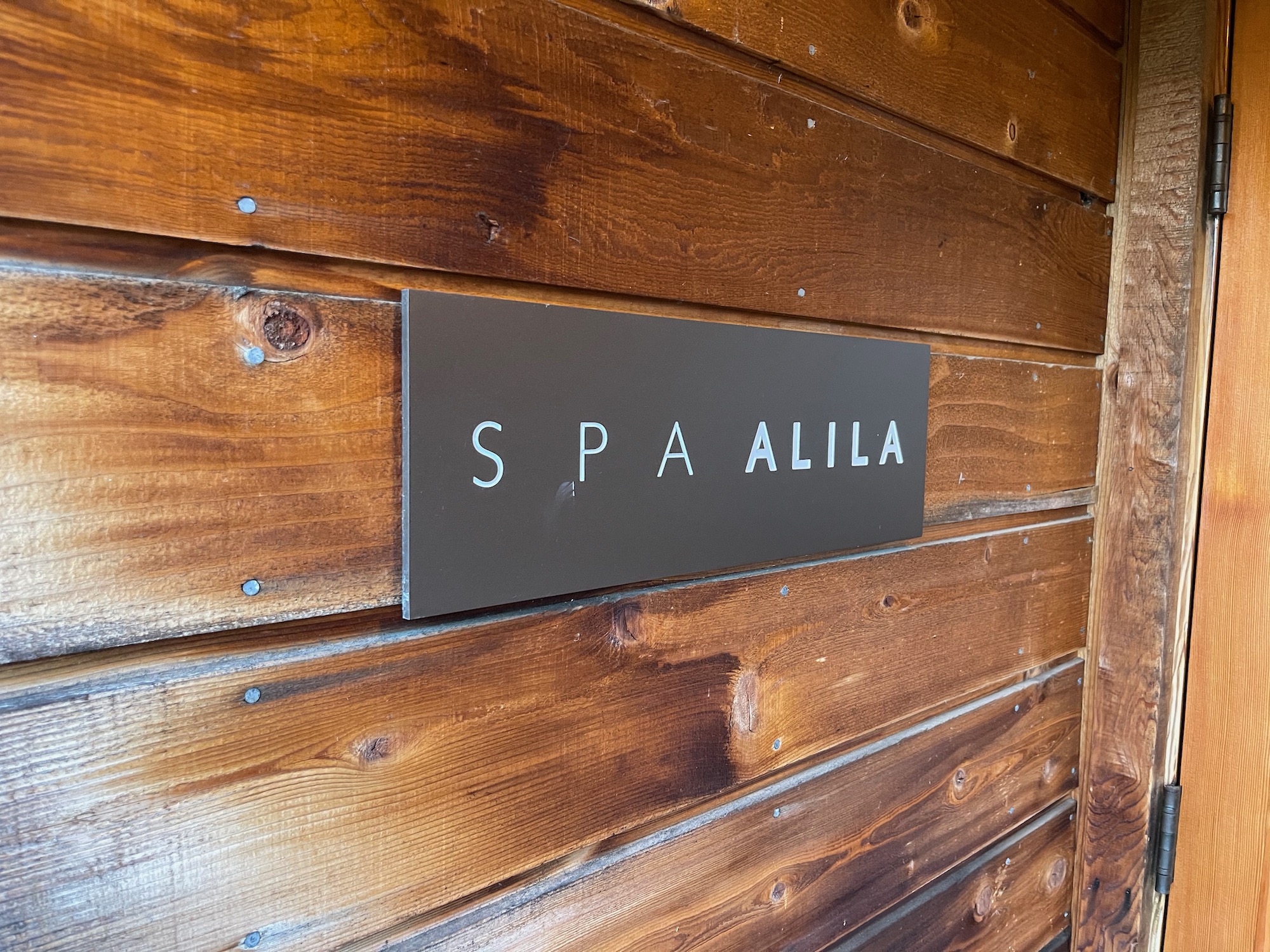 A barrel sauna also sat in the pool area and was turned off due to a Monterey County health ordinance. As California prepares to lift all restrictions in the days ahead, expect the sauna and indoor treatment area to re-open.
Ventana Big Sur Fitness Center
Like the sauna, the fitness center was also closed. In fact, I could not even get a peak inside it because the windows shades were down. The resort claimed this was due to county restrictions, but the gym could have been opened at a limited capacity and cleaned after each use. Nevertheless, it was nice to take a weekend off from the gym and there were still a pair of exercise bikes sitting outside the gym, which I also skipped.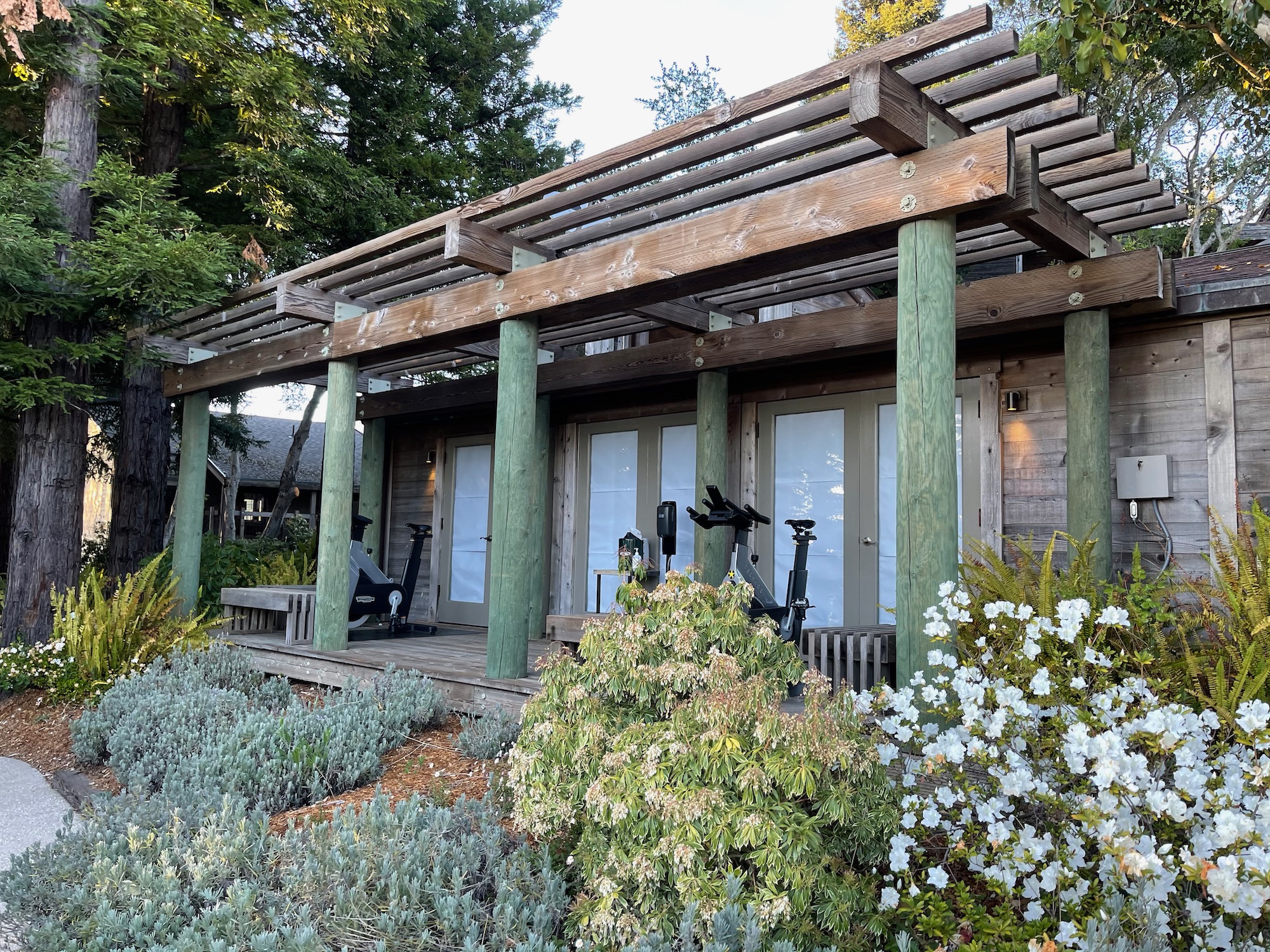 If you do seek a workout while there, just go walking. You can walk around the premises or even up the hill, which leads to a number of very-secluded homes high up the mountain.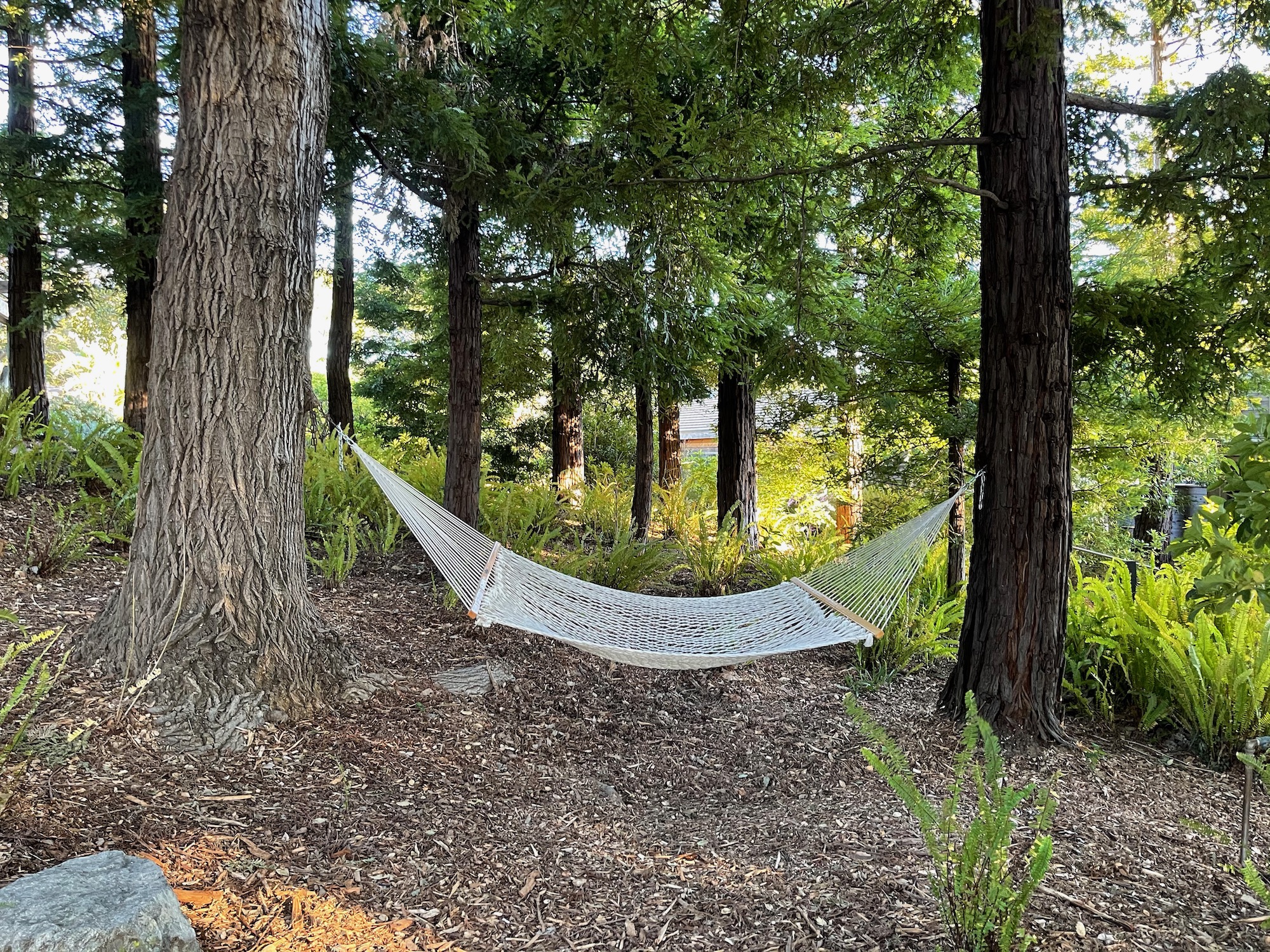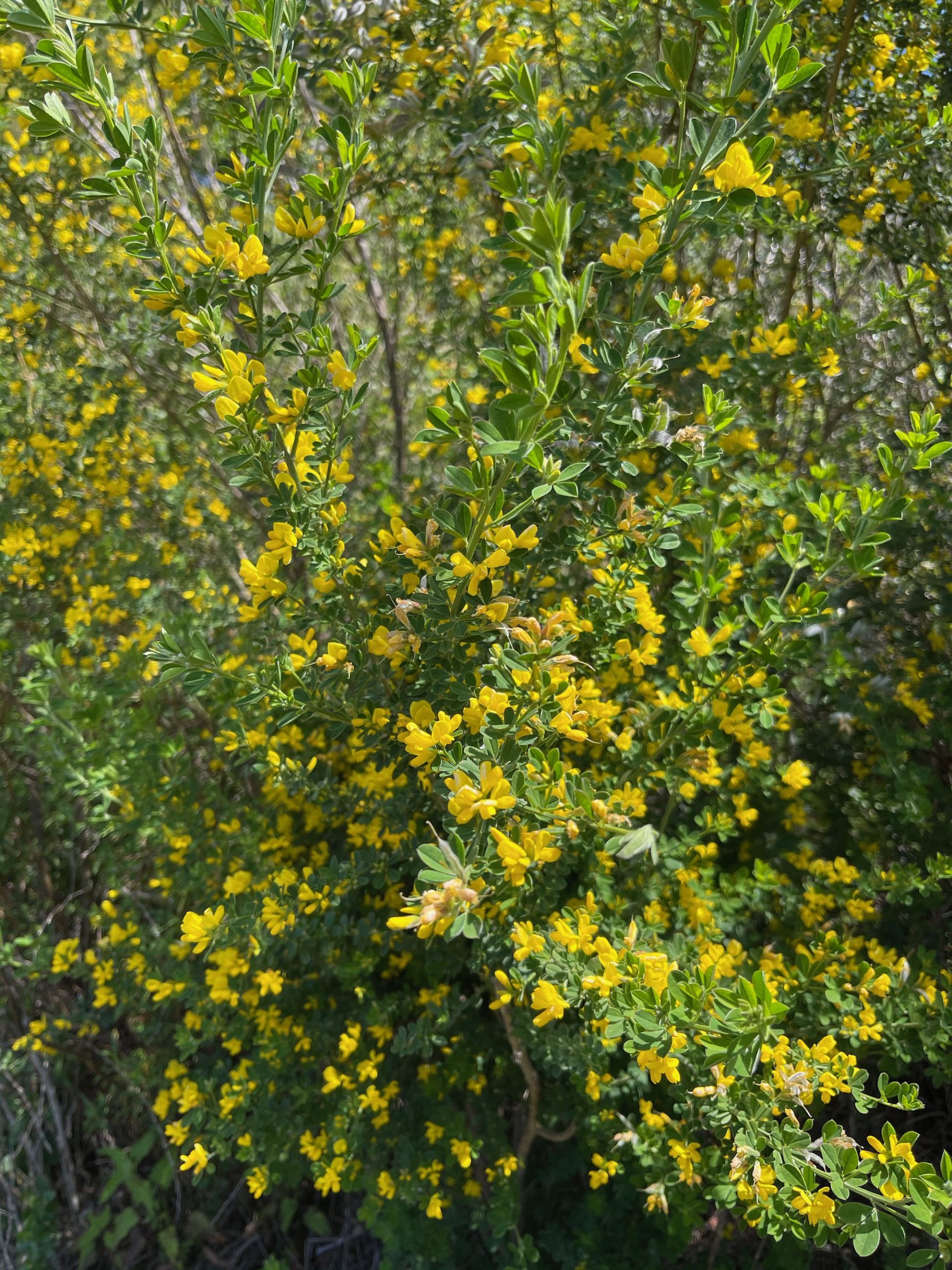 Ventana Big Sur Japanese Baths
Ah, my favorite amenity of the resort. I injured my wrist about six weeks ago (sprain) and it has been quite painful. Hot water, however, helps it and so I made several trips here each day to soak in the bubbling water.
When checking in, we were advised that the Japanese Baths were "clothing optional" and so…well, you would have found me naked there several times during the day.
The pool is divided into three areas, a male side, female side, and mixed area in the middle. Each part of the pool is partitioned by a a wood barrier, with a gender-designated changing room on each side. Due to pandemic restrictions, only two people were allowed in each pool (six total) at a time. I only encountered another a guest once, though, the entire weekend.
I prefer hot water over Advil and found the Japanese baths quite therapeutic.
Ventana Big Sur Dining
While I knew the food would be good, I was not expecting it to be as tasty as it was. The food is another highlight of this hotel.
Generally, you receive three meals per day. The day you check-in, dinner is your first meal. The day you check out, breakfast is your last meal. Lunch is included on your full stays. That said, you really can eat when you want, as much as you want. You will not go hungry at this resort.
Room Service
If you don't feel like emerging from your room, you can take all meals in-room and order just about anything you can in the restaurant. But since Heidi and I don't go out much at home (with two young children, it just isn't fun right now), we enjoyed actually going out to the holel restaurant to eat.
Nevertheless, we did have lunch in the room one day. You can order off the iPad in your room. I ordered Arctic char while Heidi ordered a salad with chicken breast. She had chicken bone broth (with cider vinegar, rosemary, and turmeric) to start while I had a green salad. For dessert, we split an apple goat cheese tart.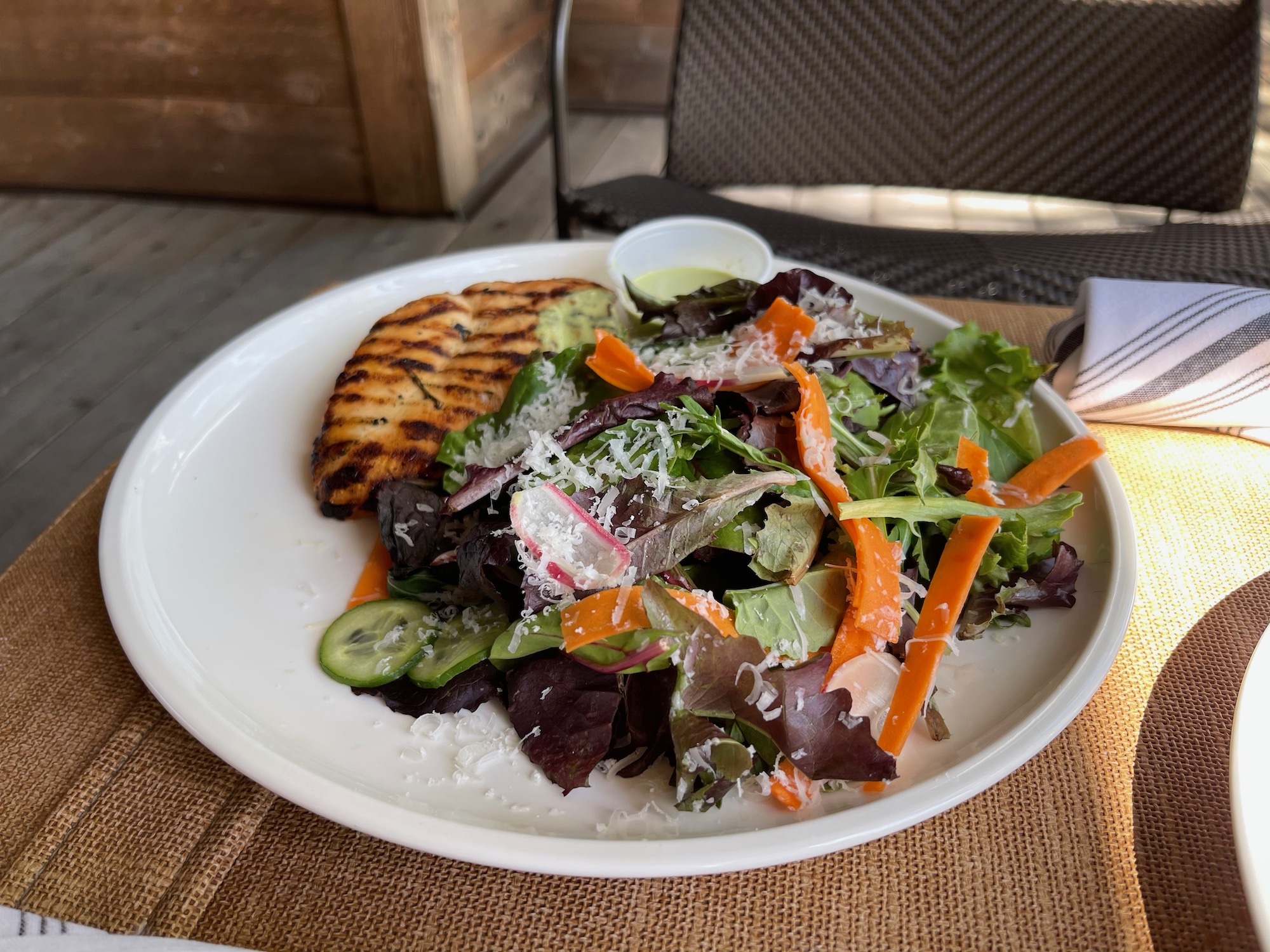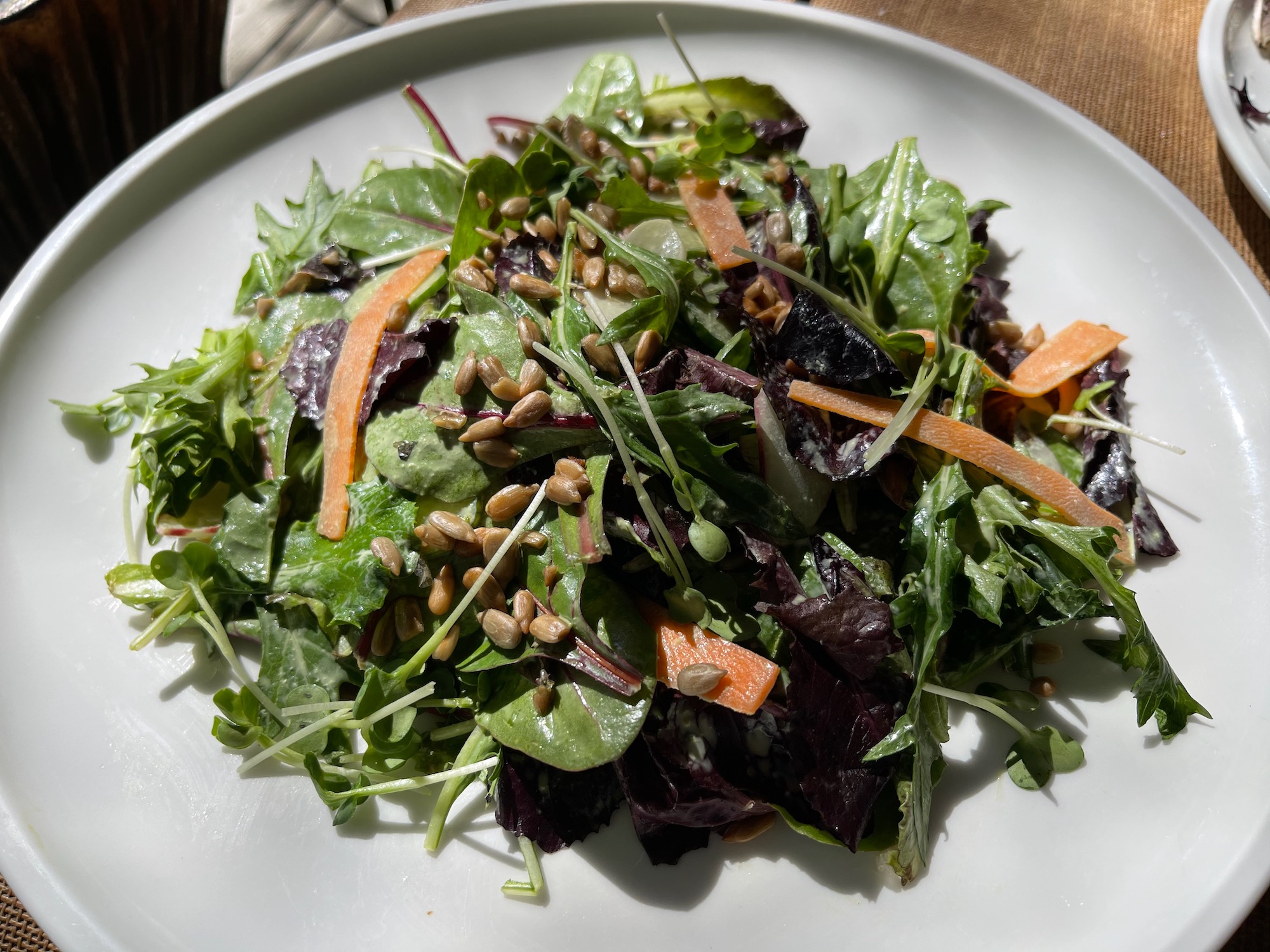 One word: delicious. The food arrived sealed and was still hot when we unwrapped it and dined on our patio.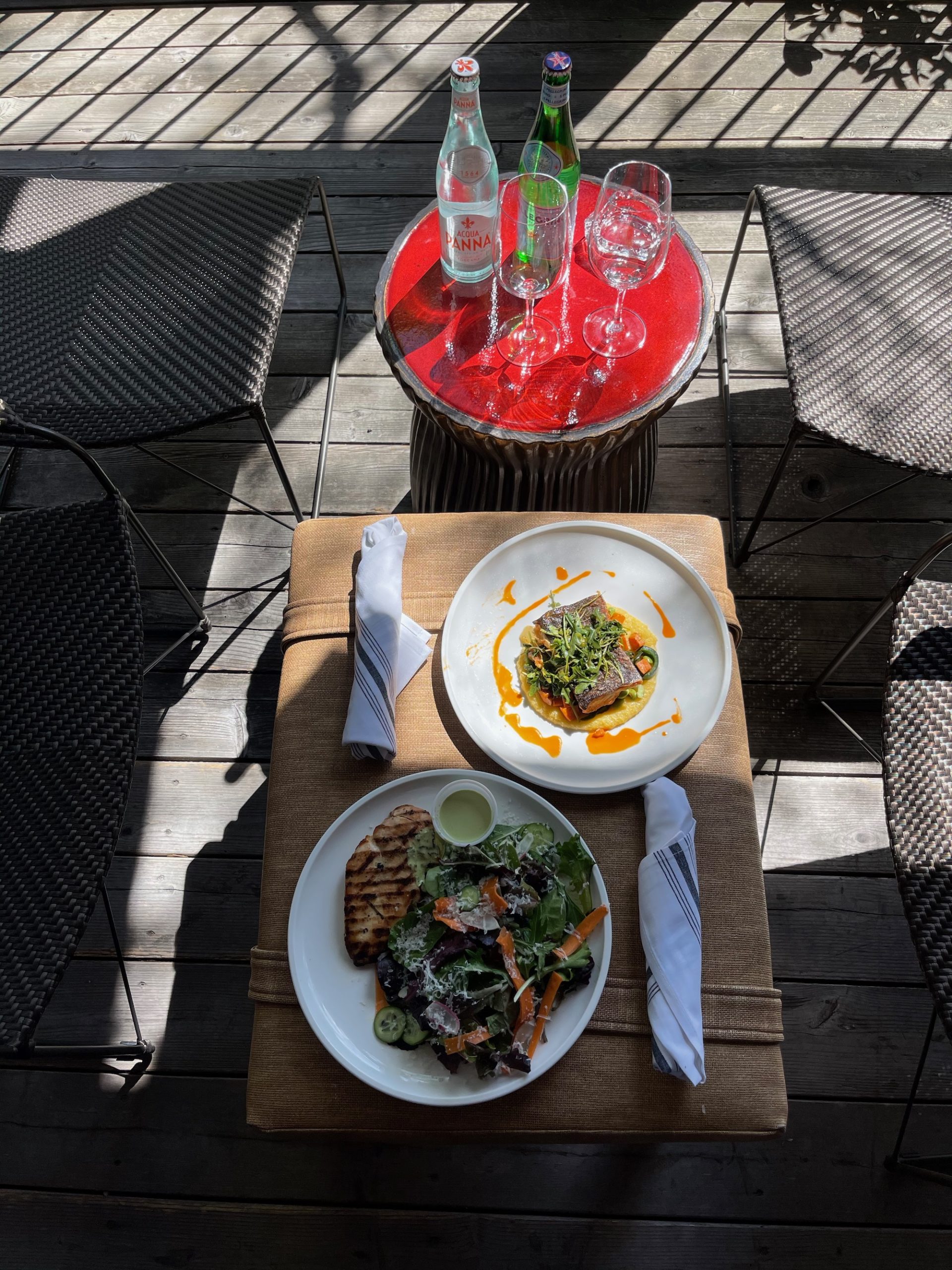 Later on, we ordered charcuterie and cheese as an appetizer, and that turned out to be huge plate and very delicious. See what I mean about the quantity of food?
Had we been hungry, a 24 hour menu would have offered snacks and meals even in the middle of the night.
You can review the full menu here.
Ventana Big Sur Restaurant – The Sur House
We ate breakfast and dinner at The Sur House, the hotel's main restaurant.
The restaurant, typically open to the public (though not during the pandemic) is physically separated from the rest of the resort. From our room, it was a 3/4 mile walk through the forest to the resturant, which I found highly appropriate to work off our three-course meals.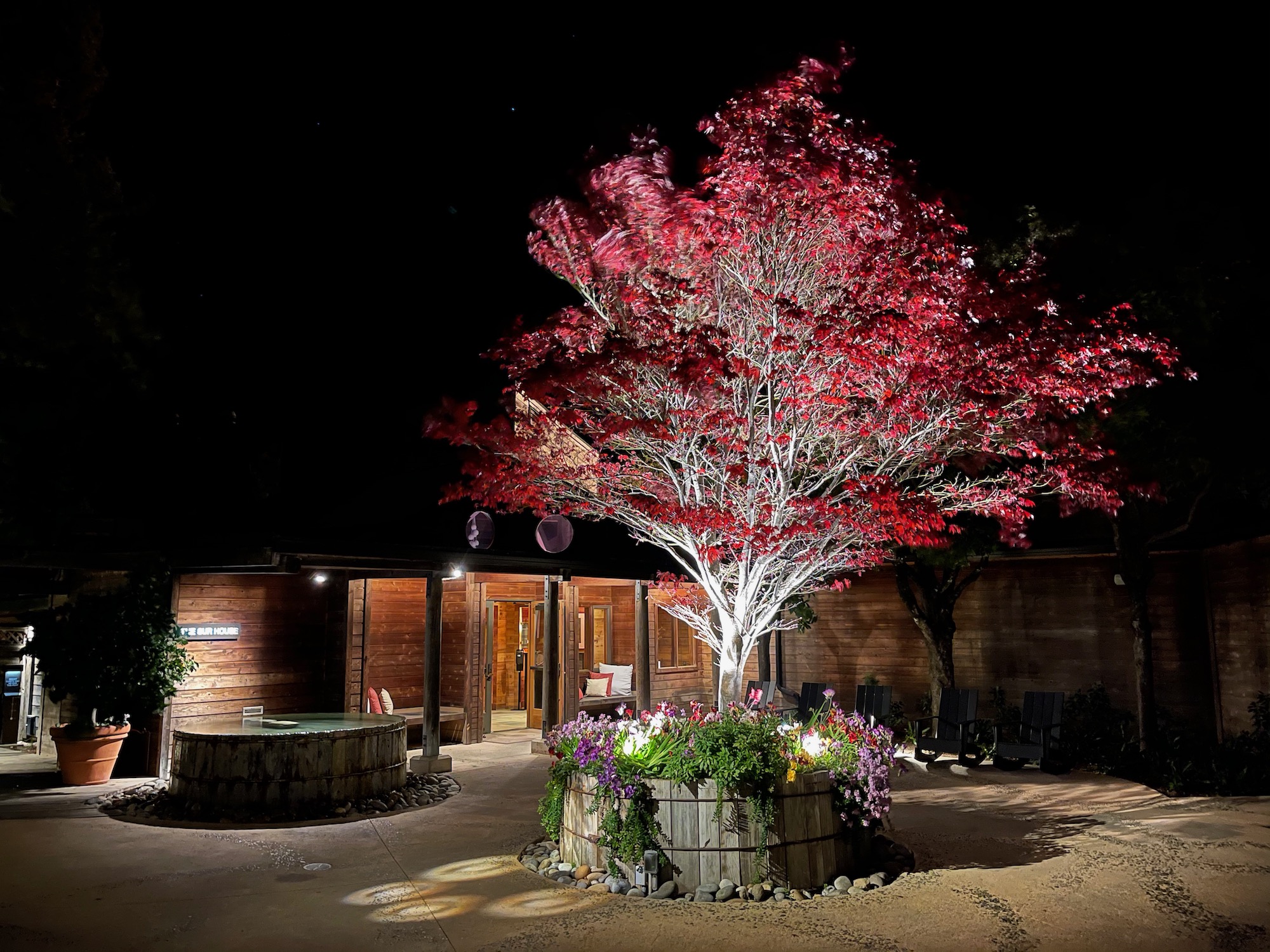 At The Sur House, outdoor and indoor seat was available. We're big LA wimps and cannot tolerate cold and the first night was incredibly windy.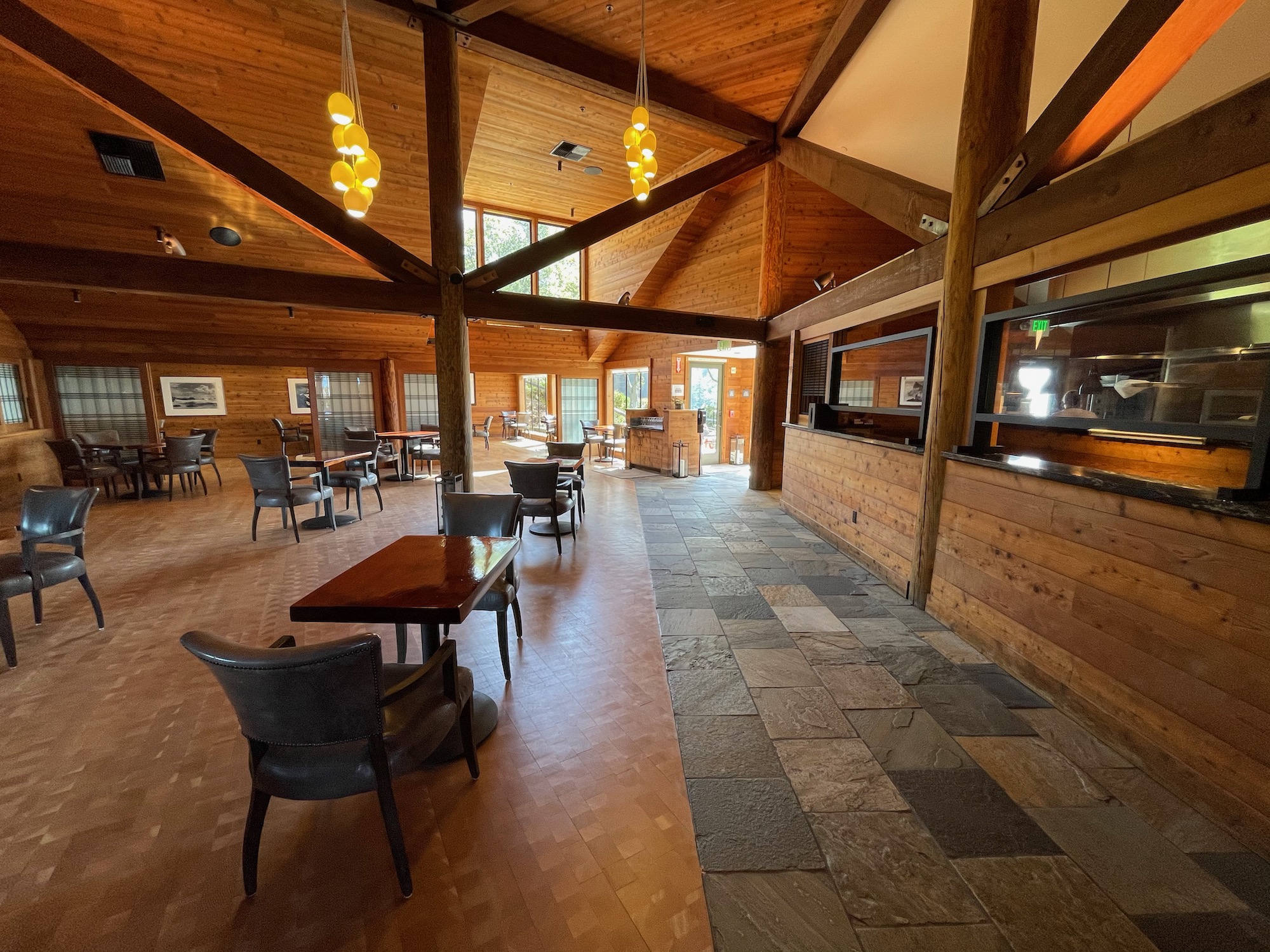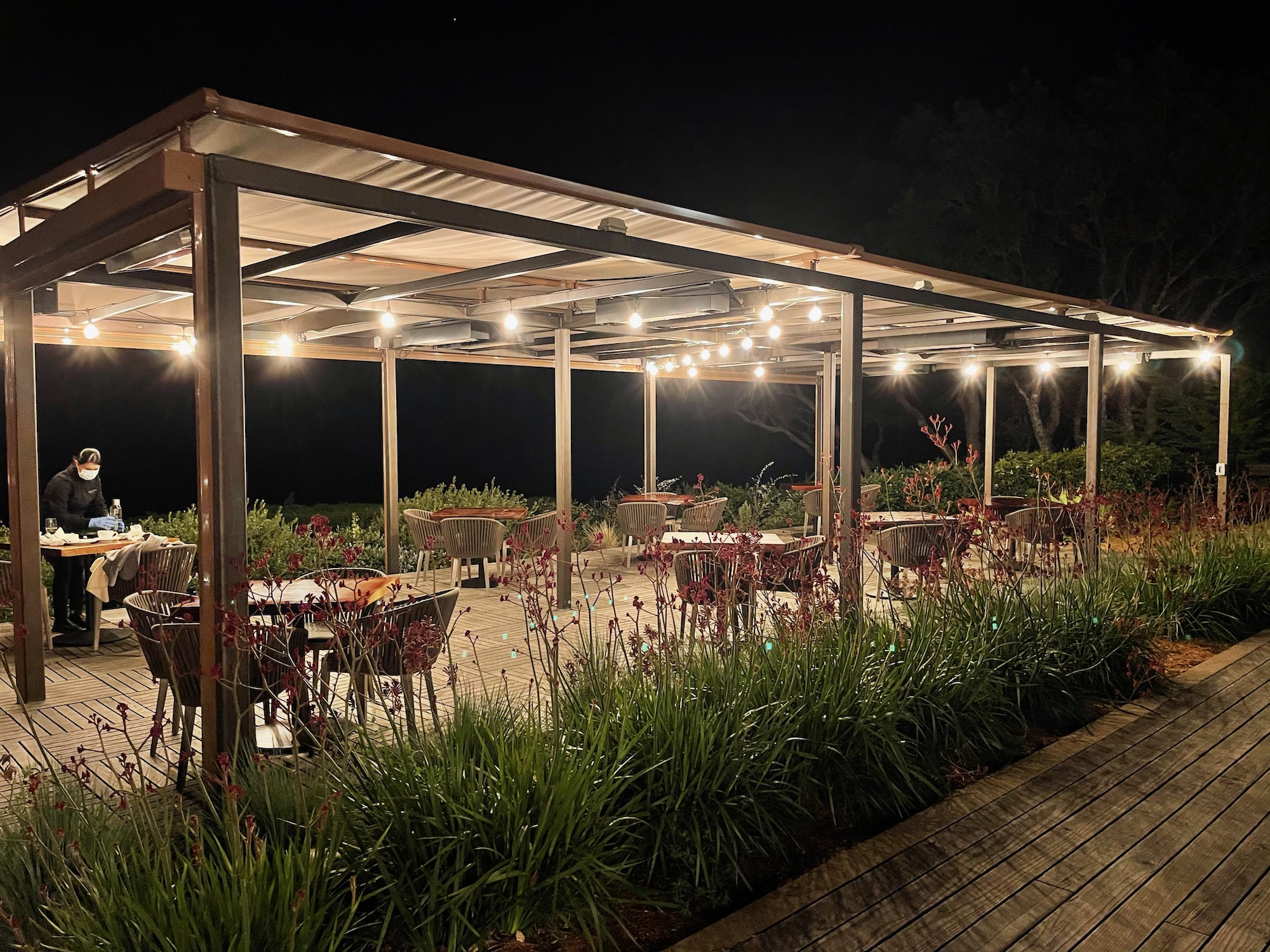 Despite sitting under a heat lamp (which intermittently went off and on) and having blankets, we were absolutely freezing.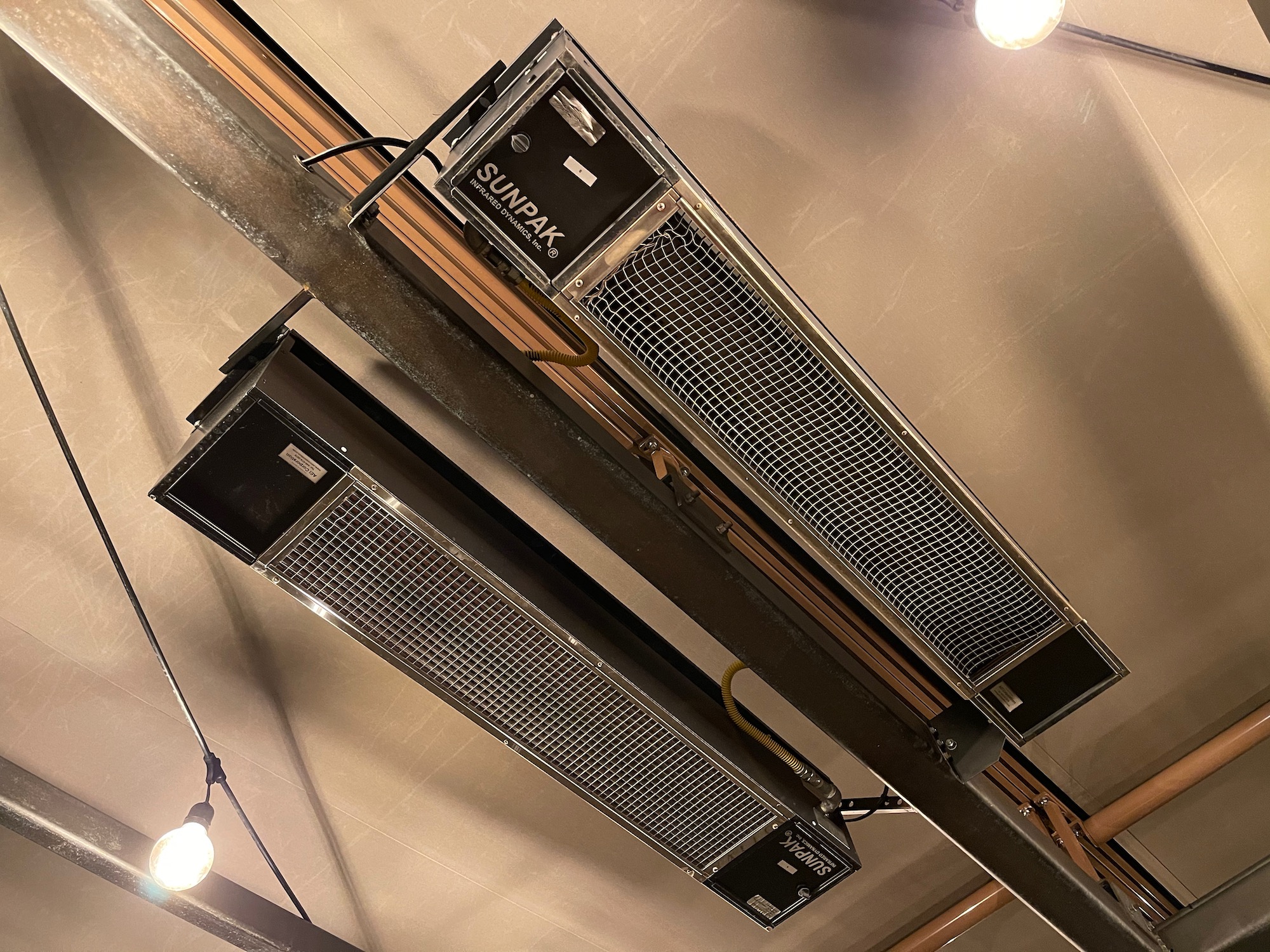 Dinner
That took away a bit from what was a very delicious meal. I had kale and white bean soup to start followed by pacific bass, while Heidi had Spanish octopus to start followed by chicken in a mole poblano sauce.
Everything was tasty, though I found Heidi's octopus my favorite dish. Note the quality of the presentation as well.
For dessert we had coffee, fruit, and a wonderful dulcey brûlée (chocolate sable, apricot, guanaja ganache meringue).
However, we left with our teeth chattering and literally ran back to our room and jumped into a hot shower.
The next night, we first sat inside but later moved out to the terrace when a seat opened directly next to a fire pit. I ordered the mushroom "chorizo" (beyond meat) tostada, which was tasty but not much bigger than a tortilla chip. Heidi had the octopus again.
For our main course, Heidi ordered the sea bass I had eaten the previous night while I tried the short ribs, which were succulent and some of the best short ribs I've ever had. Not only was the meat extremely tender, but the French-style sauce was rich and a perfect accent.
For dessert, we had more coffee and split a "Cambozola Sundae" with spiced pecans, honey, pears, and vanilla ice cream in a snickerdoodle waffle bowl.
You can review the full dinner menu here and breakfast menu here.
Breakfast
Breakfast was a treat, with flaky pastries, fresh fruit, and tasty dishes like Chia seed breakfast bowl, Greek yogurt parfait, roasted chicken hash (my personal favorite), avocado toast, bagels and lox, French Toast, and a squash frittata.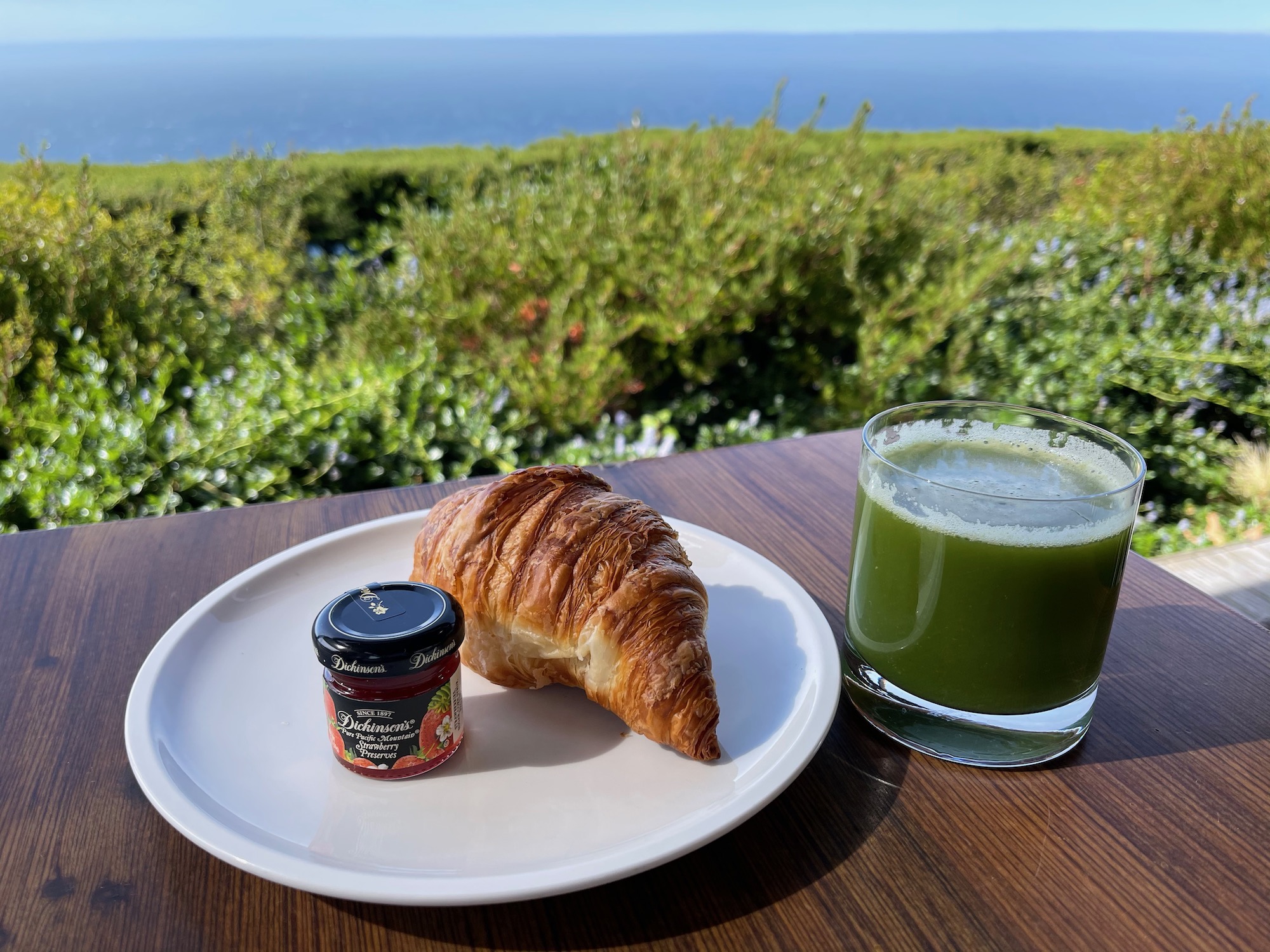 The resort boasts "farm to table" food but this is not an exaggeration here: you can literally see where the food is grown in a garden below the pool area.
Glass House
The resort has turned a shipping container into a premium dining area adjacent to The Sur House. If you wish to dine privately, you can while enjoying "breathtaking ocean views" which "create a private dinner experience like no other."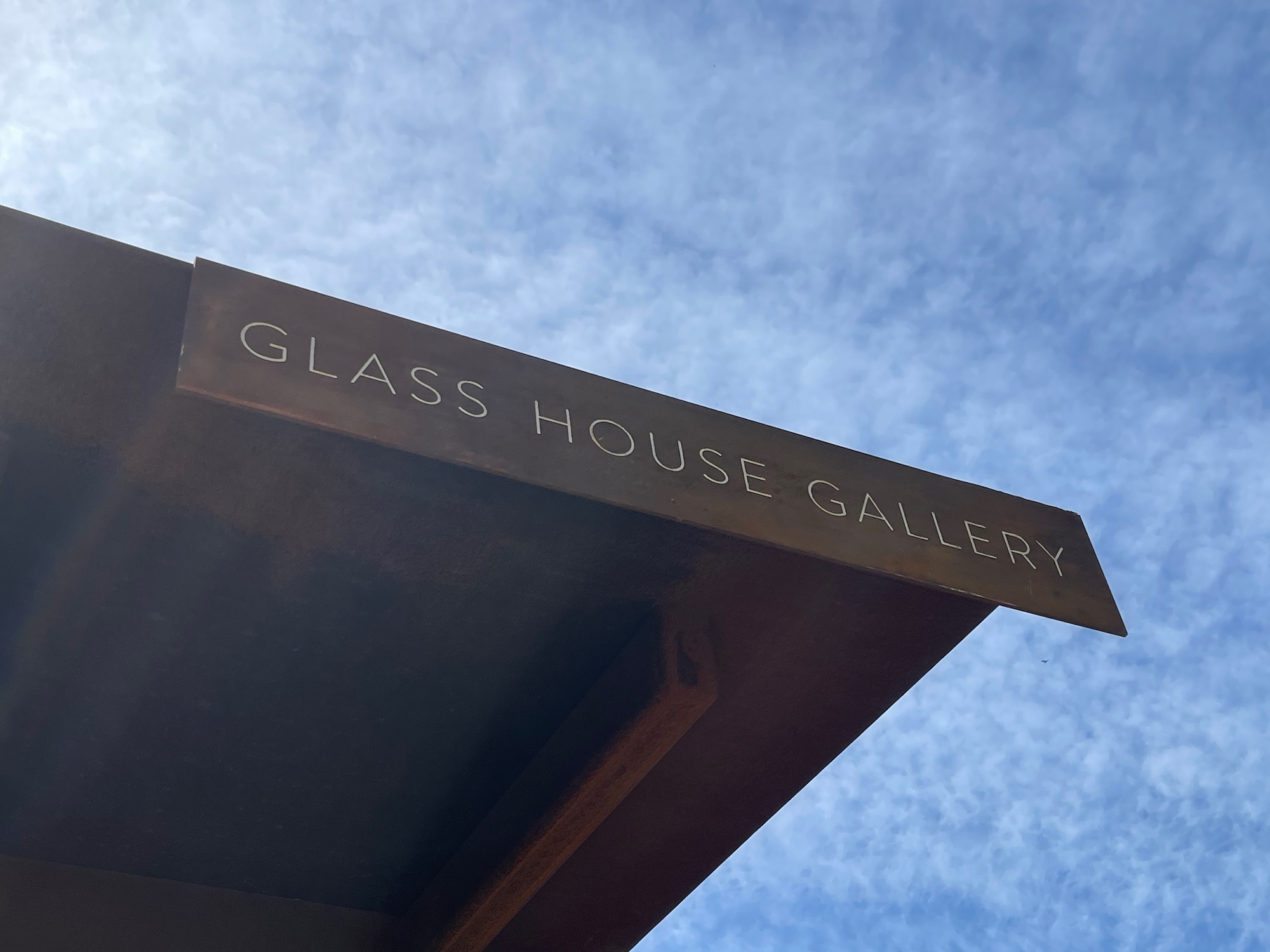 But the price is not cheap…you will pay $2250 location fee, $500 per person, plus tax, plus service charge. More info here.
Ventana Big Sur Smokehouse
I love BBQ…one of my favorite meals is a sampling of ribs, brisket, beef, and sausage with cornbread and macaroni & cheese. Sadly, the smokehouse was closed due to the pandemic (and to date as not re-opened). It is located just off CA-1 at the entrance to the resort.
Coffee
A complaint. The coffee is not great, here, which is really a sad missed opportunity. Forget ordering a cappuccino in your room, it arrived like this:
But even though the cappuccinos were better in the restaurant, they were simply machine-dispensed and the coffee beans lacked the sort of rich flavor that marks (my admittedly subjective) preference for espresso.
Should I Tip At Ventana Big Sur?
Ah, the great tipping debate. Personally, I hate tipping but do so because it is so ingrained into American culture and because the waiters and waitresses should not be victim to my social experiment (to abolish tipping…).
At the Ventana Big Sur, a 22% gratuity is included...at least supposedly.
Still, I left $10-20 tip with every meal. I won't say you MUST tip or even justify tipping by the value of using points to stay here. Still, it is a nice gesture and the staff is very pleasant and professional. It's not like the Ventana discourages this, either. You are presented a "check" at the end of your meal with a gratuity line.
Had I been tipping 20% of the bill (in theory), a $50 tip would have been more appropriate, so this was a compromise; a cherry on top of the gratuity already included.
Ventana Big Sur Service
Most of the service took place via mobile phone. When checking in, we were advised simply to text the hotel for anything. And we did…once for a toothbrush, once for more firewood, and once for coffee service in the morning. Responses were always prompt and courteous.
Service overall was close to perfect. One annoyance was that the hostesses at The Sur Hour could have been friendlier. Twice when we checked in for dinner (same woman), we were not greeted. Instead, we were simply asked, "Room number?" It's always nice to say "good evening" isn't it?
The rest of the staff, however, were wonderful.
Ventana Big Sur Late Checkout
If the hotel is full (and it does run full on most days), forget about late checkout. Globalists used to checking out at 4:00pm should adjust expectations accordingly, as this is a Hyatt resort that does not have to honor late checkout for World of Hyatt elite members.
This was not mentioned to me during check-in and I intended to stay until 4:00pm. At 1:00pm, we received a call to the room asking us to vacate immediately. It was polite, but very stern and somewhat urgent. The hotel was full and they needed the room…
Keep in mind, checkout is at 12:00pm for everyone.
I apologized for checking out late and was told it was no problem and they'd love to extend later checkout, but could not, particularly with the enhanced cleaning protocols in place.
Ventana Big Sur Parking + Tesla Supercharger + Grounds
If you are driving a Tesla (which seemed to be a huge plurality of guests), superchargers are available near The Sur House. Otherwise, parking is free below the resorts. You'll have to go through a gated entry and a road through the forest to reach the parking lot and hotel.
The entire area has beautiful common areas in which you an enjoy the ocean views.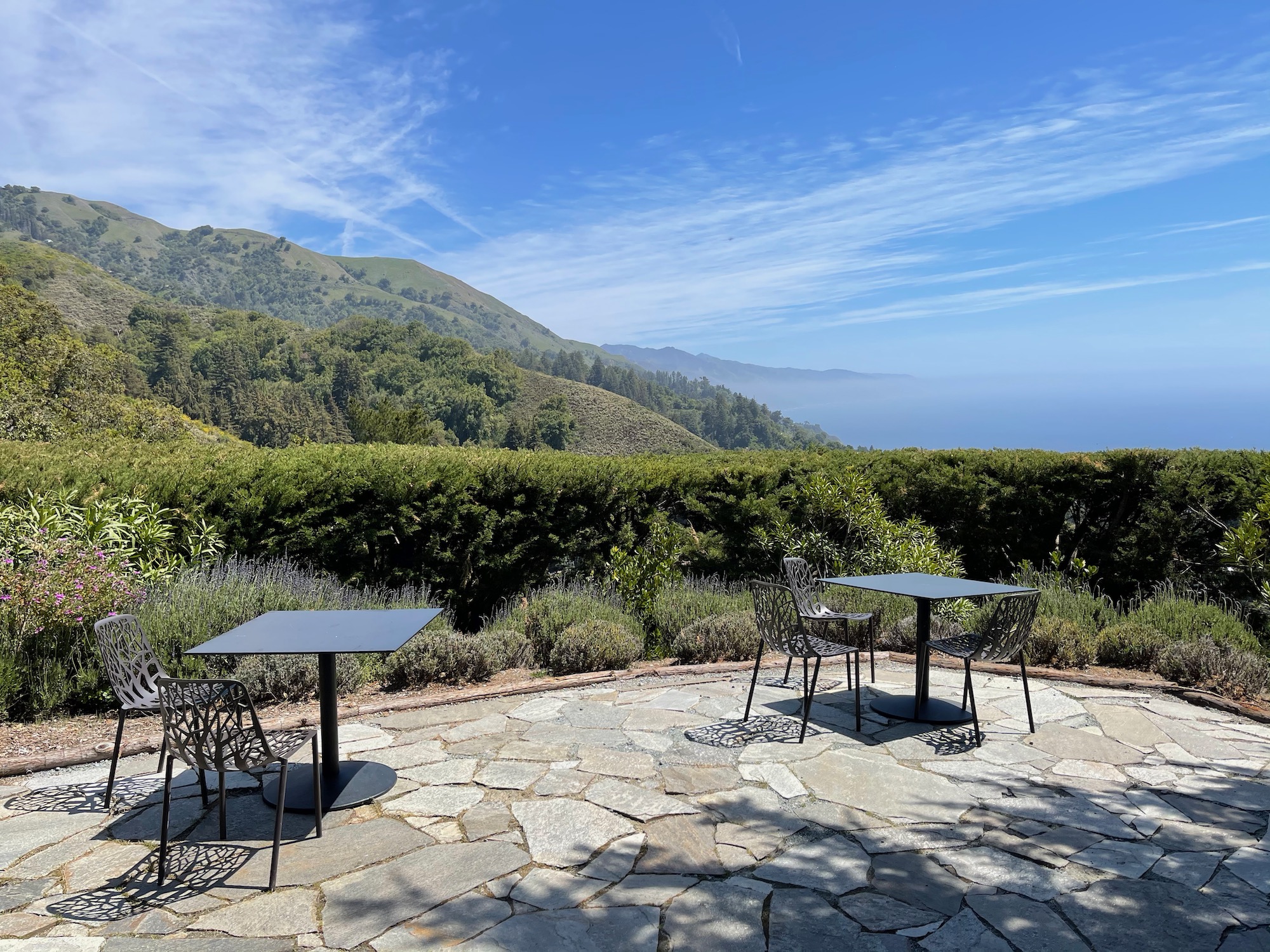 And the stars at night: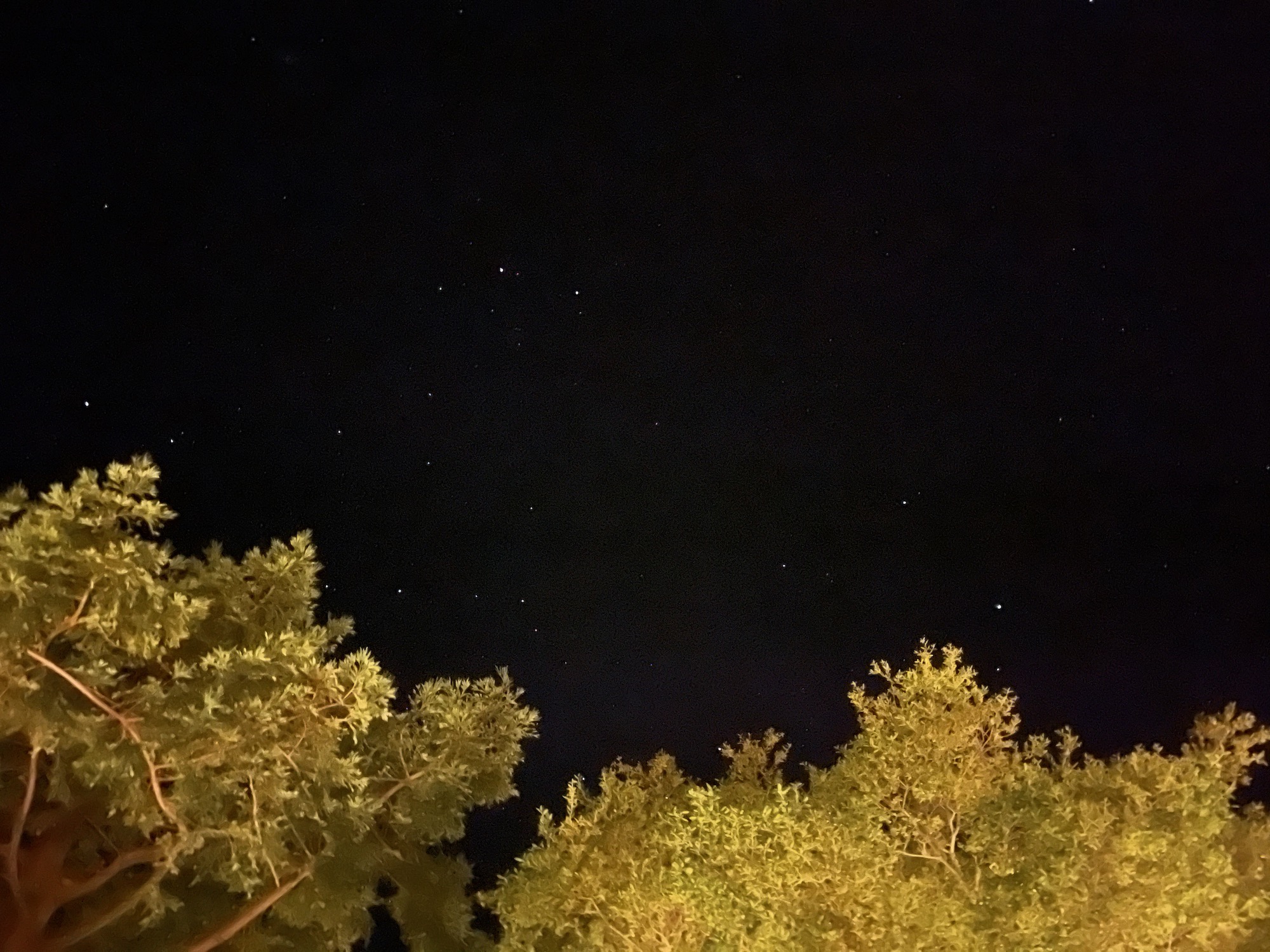 CONCLUSION
The Ventana Big Sur, an Alila resort, is one of the best uses ever of your points. It is a wonderful resort with kind staff, delicious food, superb amenities, and breathtaking natural beauty. I look forward to returning and highly recommend it as one of the best resorts in California.