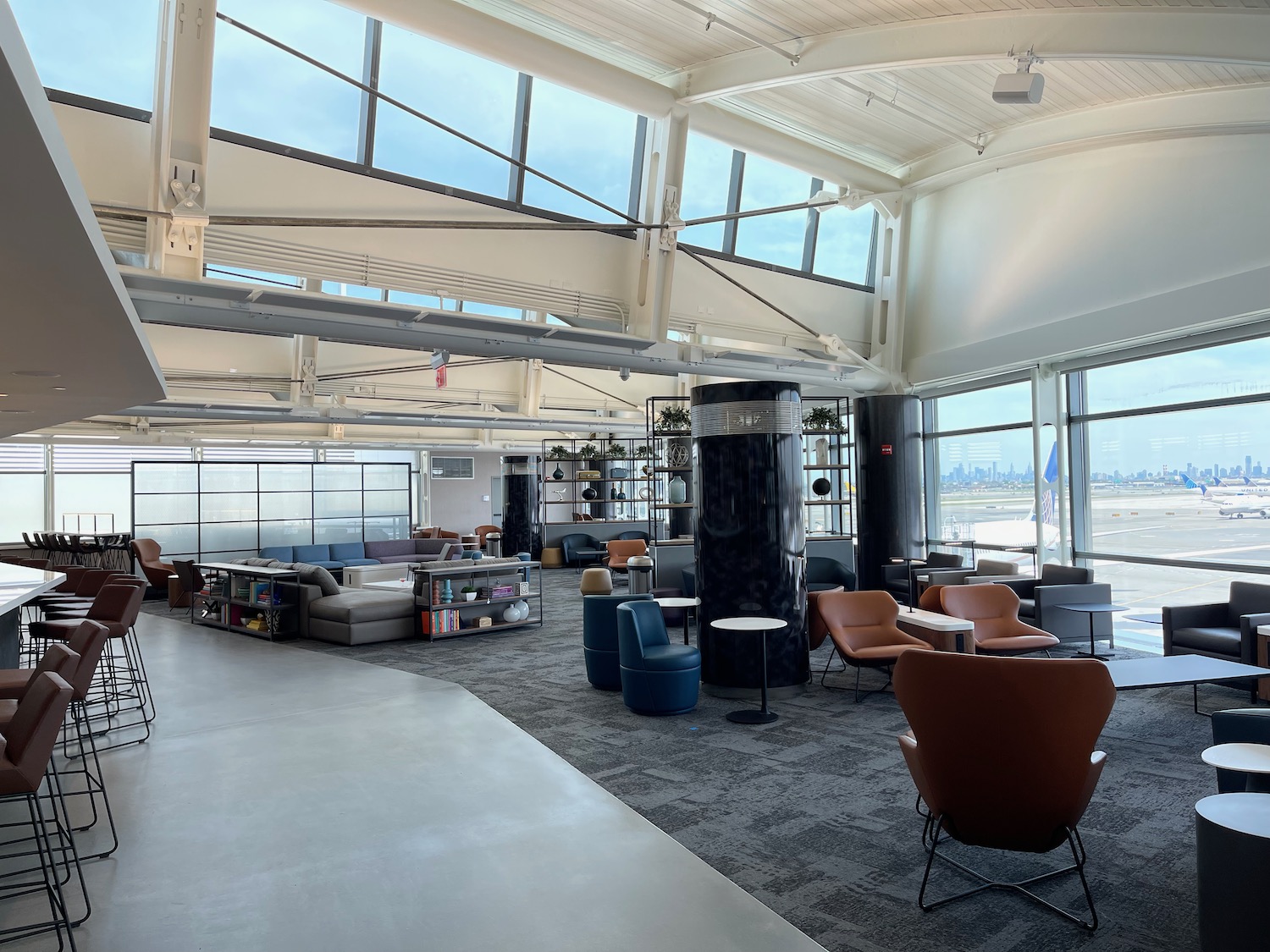 The newest United Club at Gate 123 opened today at Newark Liberty International Airport. I had the chance to visit and am very pleased to report that this represents the finest United Club ever built, particularly in terms of amenities. It's a great leap forward for the United lounge experience.
Very Impressive: New United Airlines Newark Lounge
At 30,000 square feet, this new lounge represents the largest club in the system, with over 480 seats. That's a good thing, because the C74 club is closing as of today for renovation. There will be high-demand for this new lounge.
After pivoting away from showers in United Clubs (even removing them in United Clubs in both Houston and Newark), six shower suites mark a new commitment to providing the sort of amenities that customers have most clamored for (and are also offered by other airlines). These shower suites will be quite important to guests arriving after a redeye and are styled like the nearby Polaris Lounge.
My favorite part of the lounge–and this will require a separate post–is that barista-made coffee is available. Coffee is a central part of my day and frankly the automatic espresso machines simply do not cut it. Not only I am excited about this feature (a first among The Big-3 U.S. airlines in their hub clubs), but I can personally testify that the coffee is delicious and the staff lovely.
This lounge is also a new design, very different in appearance than the new generation of United Clubs we have seen pop up since the United – Continental merger a decade ago. United's latest color scheme, including its proprietary "premium purple," makes a more prominent appearance and there are two murals from local artists, as well as locally-sourced furniture and decor.
A more substantial menu of food will be offered here, arguably approaching that of the buffet in an American Airlines Flagship Lounge. That will include sandwiches (heated on demand), pasta, a taco bar, soup, and salad. Only time will tell how fast gluttonous passengers break the food budget, but the spread will be quite an upgrade from what you are used to in other United Clubs, particularly at hub airports.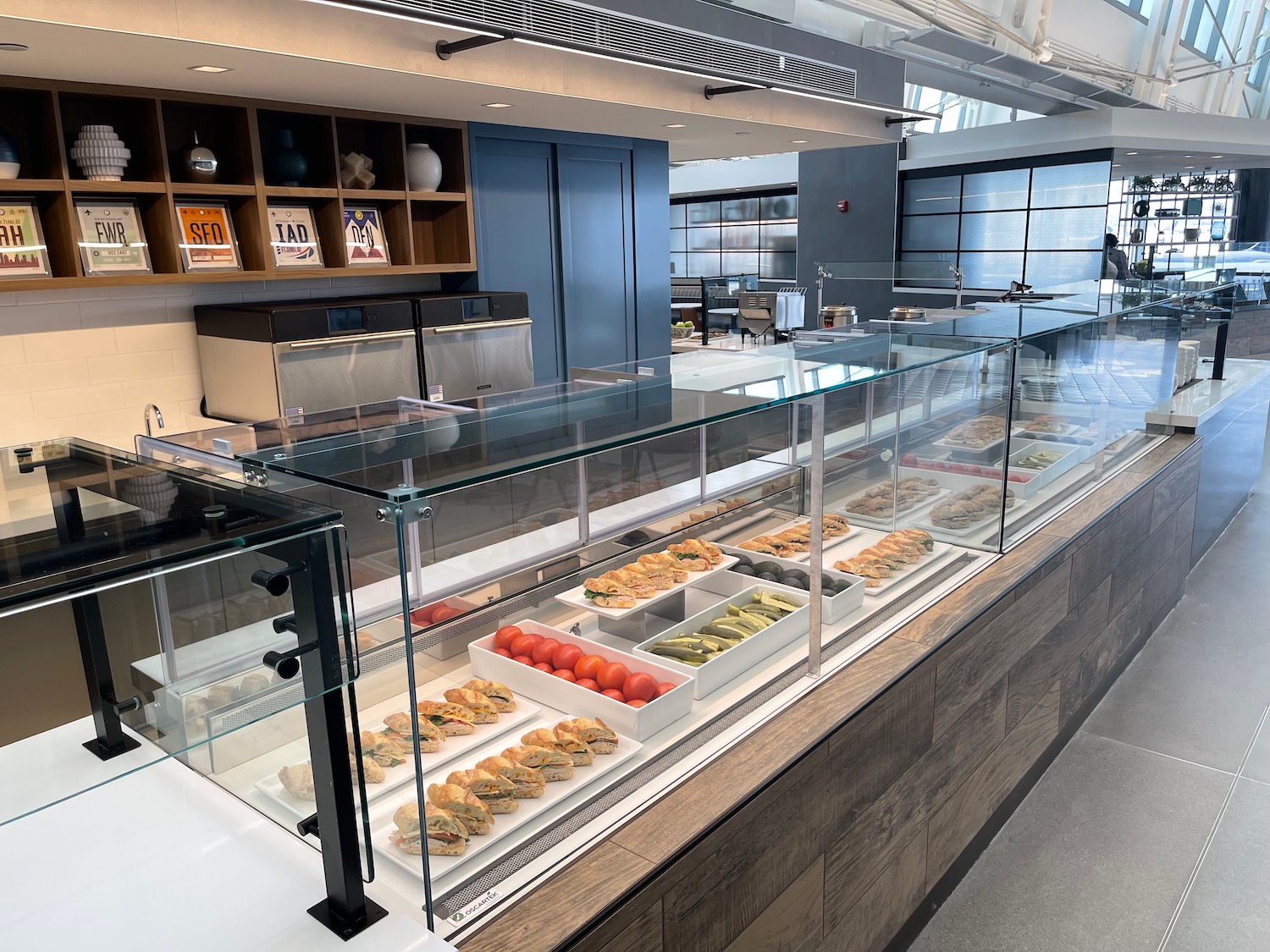 There's also excitement in the air. The staff are happy to serve in this new lounge. I saw a flight attendant stop by to take a look because she was so excited. In my experience, staff who are excited about the product tend to offer better service. There is great potential here.
CONCLUSION
I am impressed the new United Club in Newark and am so happy about the potential it represents in terms of an upgraded lounge offering to passengers with more food options, shower suites, space to spread out, and barista-made coffee.
Tomorrow, I'll offer a detailed review of this lounge which will provide more picture and a deeper look at food and beverage offerings.
Well done, United.