There's so much more to Johannesburg than simply sitting in a hotel room or going out to eat, but if safety is on your mind, the Melrose Arch neighborhood—a gated city within a city—is about the safest place in town you can be.
Melrose Arch, Johannesburg
I didn't choose Melrose Arch because it was safe, but because it was where the Marriott was. In fact, I was rather surprised to see this fortress when I arrived; it was not at all what I was expecting.
As you enter Melrose Arch, you'll pass through a gated entrance with a high wall, guards, and road blocks. I arrived at 7:00pm and was waved through – it wasn't clear to me if the gates close and lock at some point to non-residents.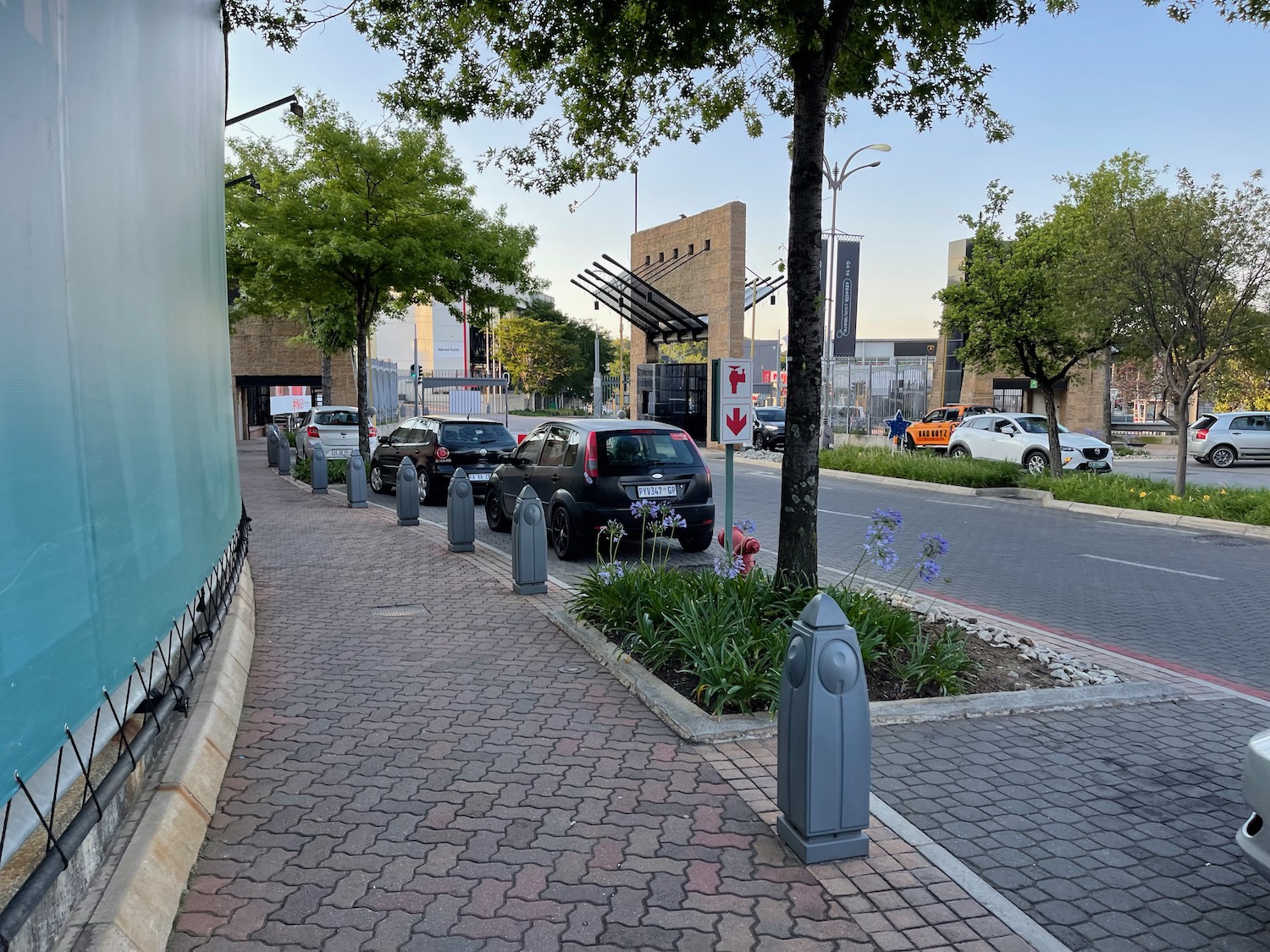 Inside, the city was festively decorated for Christmas (it was my first time experiencing a Southern Hemisphere Christmas) and everything looked like an upscale urban residential community in the USA or Canada.
There were high rise buildings with art galleries, restaurants, and bars on the ground floor, coffee shops, a shopping mall, fountains, sculptures, pavers, and carefully-manicured landscaping.
My friend and I went out of dinner at an Indian restaurant called Ghazal, just a short walk from the Marriott. We shared a vegetarian samosa for an appetizer and I enjoyed a strong but tasty lamb korma with garlic naan for my main course.
While masks are permitted both inside and outside during the pandemic, once seated at a table you can remove them and indoor dining is permitted.
The mall includes high-end stores and even a bitcoin bank. A pedestrian-only zone keeps congestion away.
If you want to buy a high-end car, Aston Martin, Rolls Royce, Bentley, McClaren, and Daytona dealers are present.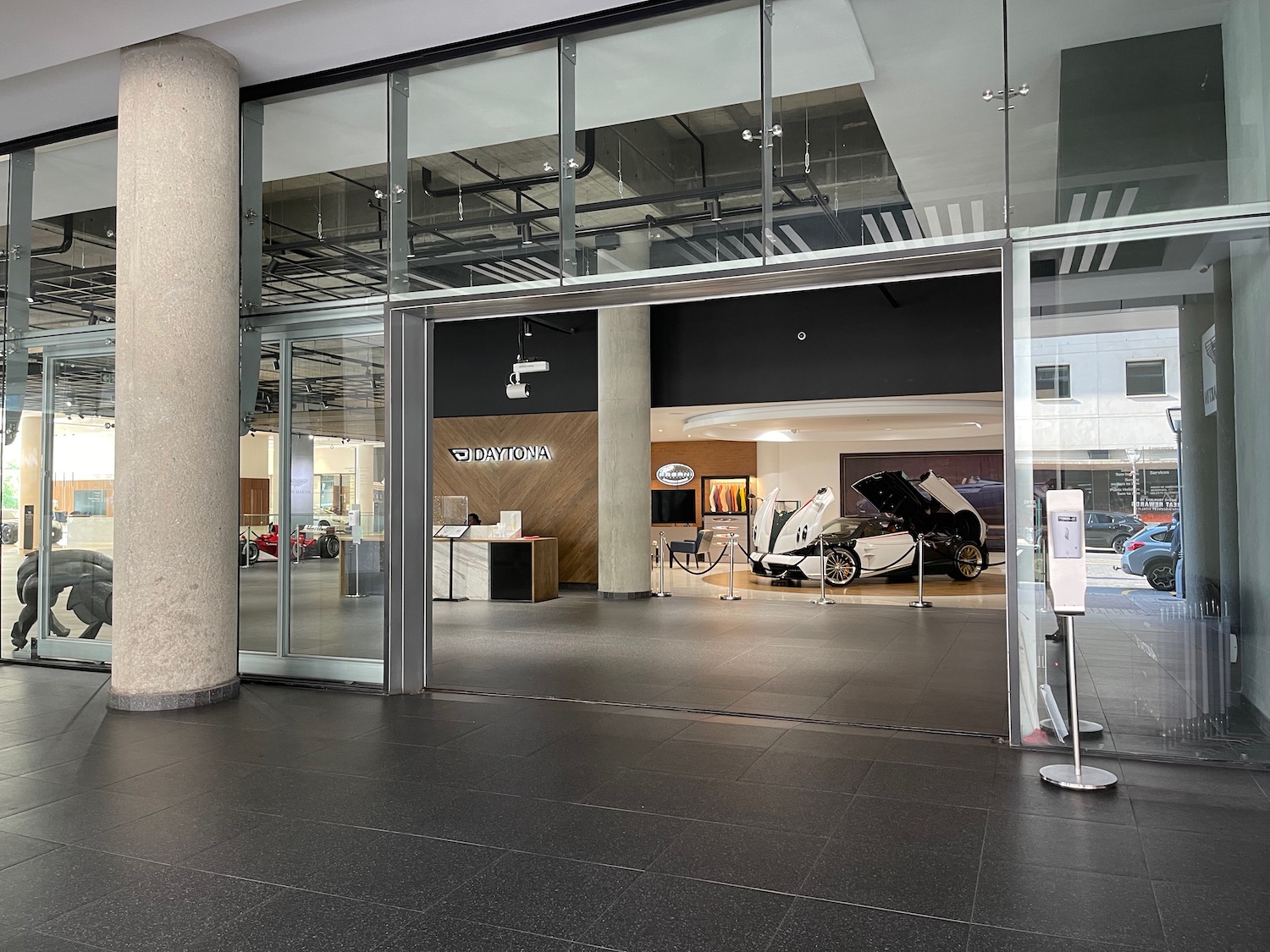 Outside the gate is another story: there are strip malls and fast food joints, but it feels like a whole different world. The streets are littered with trash and the upkeep is poor on many buildings and vacant lots.
I can never get over the juxtaposition of rich and poor in South Africa. On the way from the airport to Melrose Arch, I drove through shanty towns only to arrive in this opulent and safe space. I'm not passing judgment per se—my own city of Los Angeles also has a tremendous gap between rich and poor, as do many other great world cities—but wherever you see it, it is a sad sight to behold.
CONCLUSION
In what may foreshadow future planned communities, this walled city within Johannesburg offered comfort, convenience, and safety. While I would not travel to J'berg just to see Melrose Arch, it's a very welcoming place to set up camp.