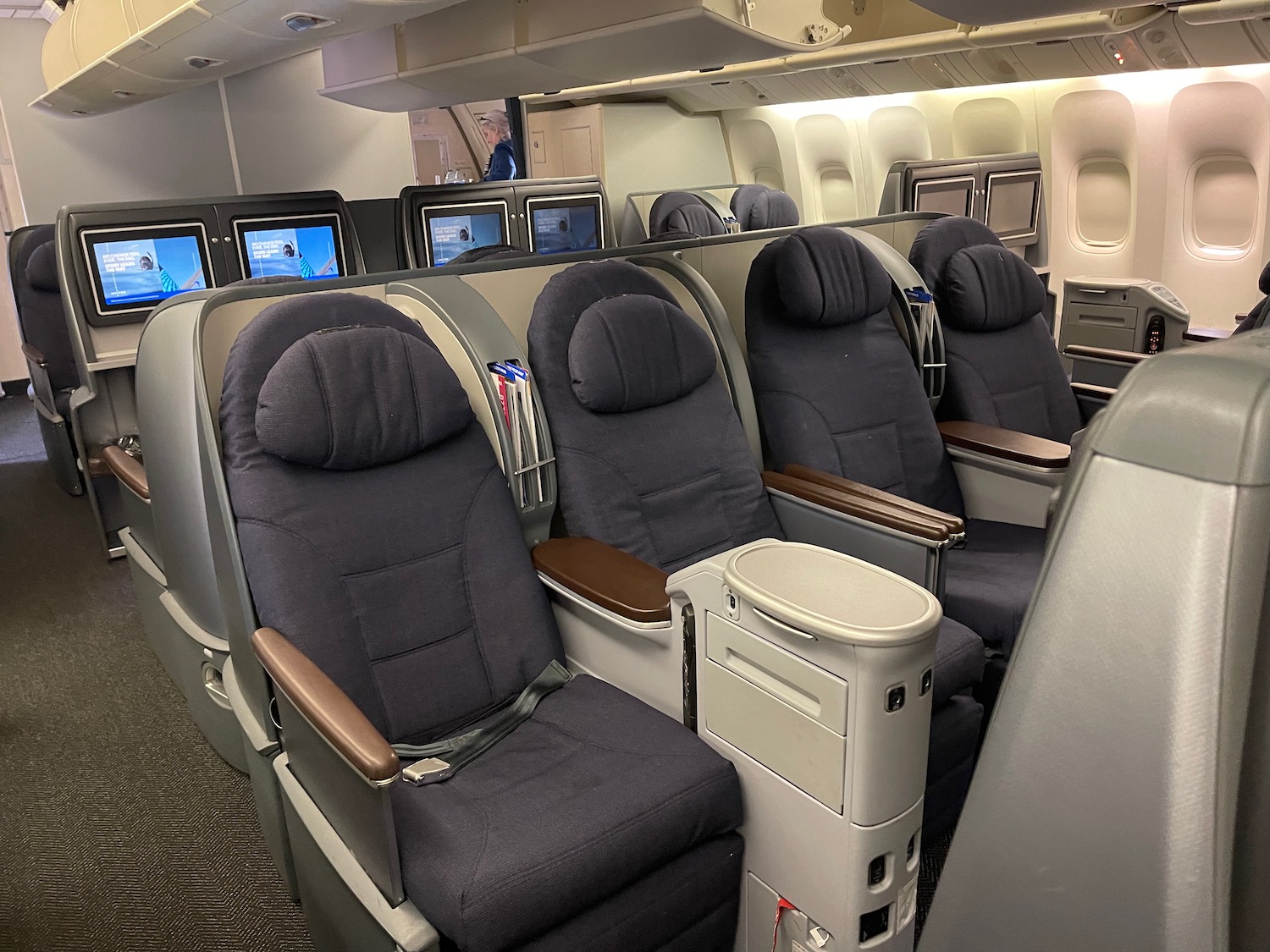 It was like rewinding the clock back over a decade, but I had the chance to fly on a United Airlines "high density" 777-200 in business class on a recent transcontinental flight. While not a bad seat by any means, you should be aware of what to expect if you choose this aircraft.
United 777-200 HD: Eight Across In Business Class
Prior to the Continental merger in 2012, United's entire longhaul fleet had seats like this. In fact, I have flown around the world in these seats, including multiple trips to Asia, Australia, Europe, and the Middle East.
But it was the first time since before the pandemic that I had flown with this particular configuration and it brought back many happy memories…and a rather humorous negative reaction from others. I chuckled as passengers boarded and appeared horrified that the business class cabin felt more like dorm bunks than a true premium cabin.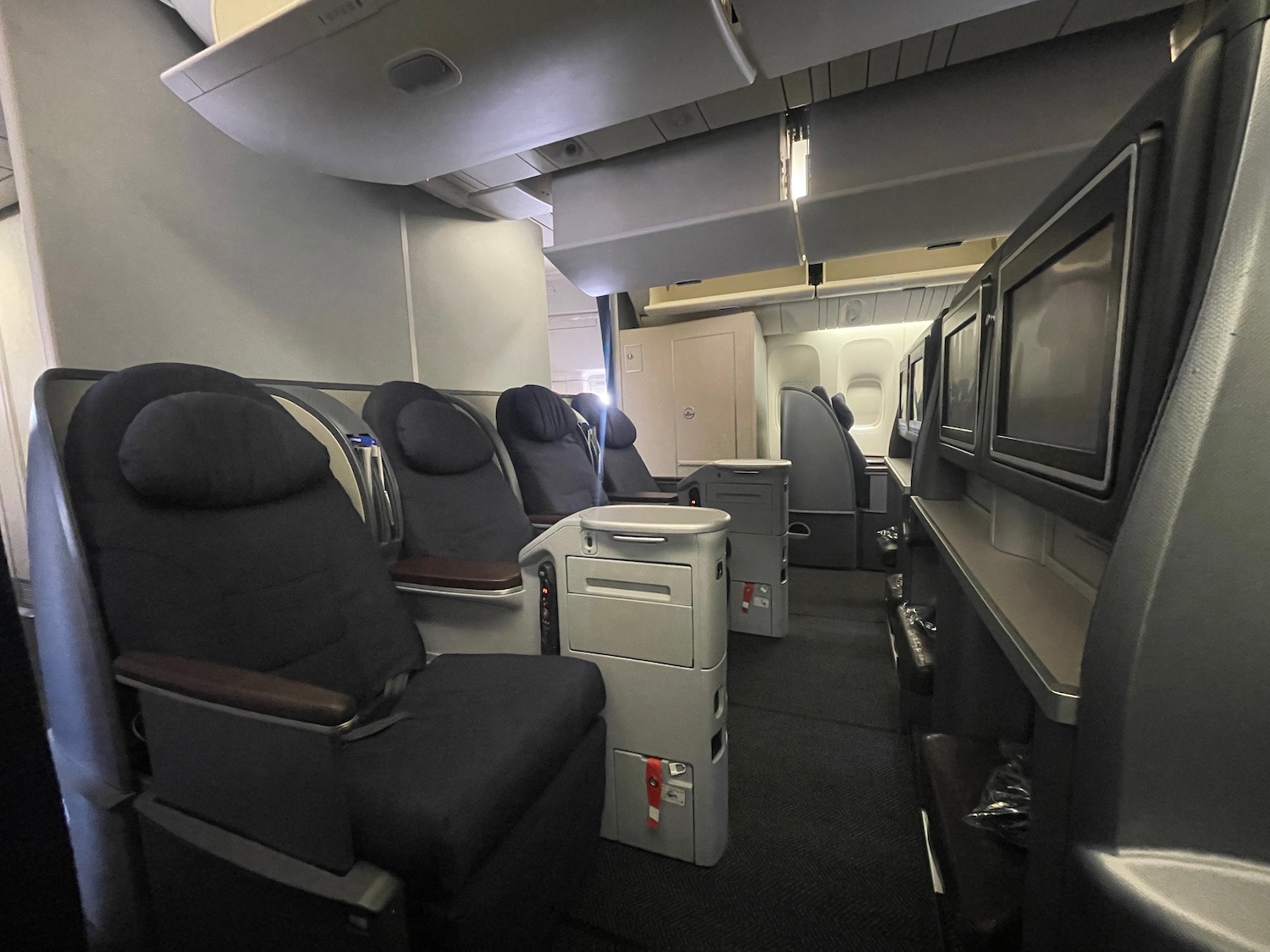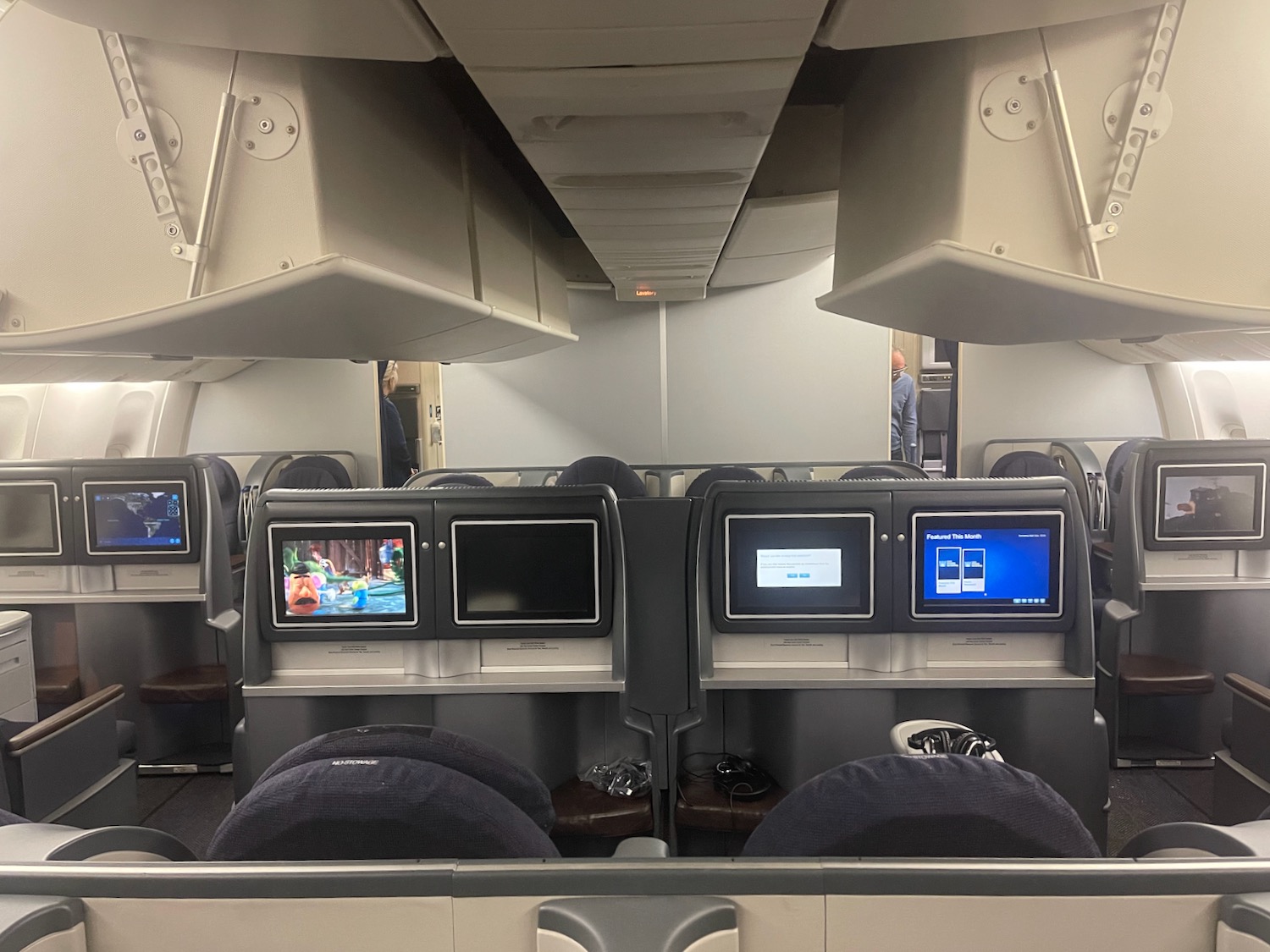 Not only do the window seats not have direct aisle access, but there are four seats in the center section, meaning if you get those two middle seats you are really wedged in.
Furthermore, these are called "coffin" seats because they are extremely narrow.
Additionally, the odd-numbered rows are rear-facing and the even-numbered rows are forward facing, so you look right at your seatmates as you sit.
And last but not least, these seats have no personal storage.
No, this is not an ideal situation in 2023. On the other hand, my sources tell me that United is considering ripping out these seats and putting in standard recliners in their place. I don't know about you, but I'd much rather have these "coffin" seats which are well-padded and comfortable than a standard recliner.
So my hope is that these aircraft stick around awhile longer as is, though certainly if I am flying on a transcontinental flight I deliberately seek out a Polaris seat instead of this one.
By the way, the flight was productive. I had cheese enchiladas for lunch and spent most of the flight working.
You can find this aircraft flying on select transcontinental, Hawaiian, and hub-to-hub flights. When booking, check for this seat map:
CONCLUSION
I flew on United's "vintage" business class from Los Angeles to Washington, which was certainly a blast from the past. I'm old enough to remember when these seats were cutting-edge over a decade ago.
While these seats are now totally uncompetitive on a longhaul flight, I welcome them over a standard recliner on a domestic flight.