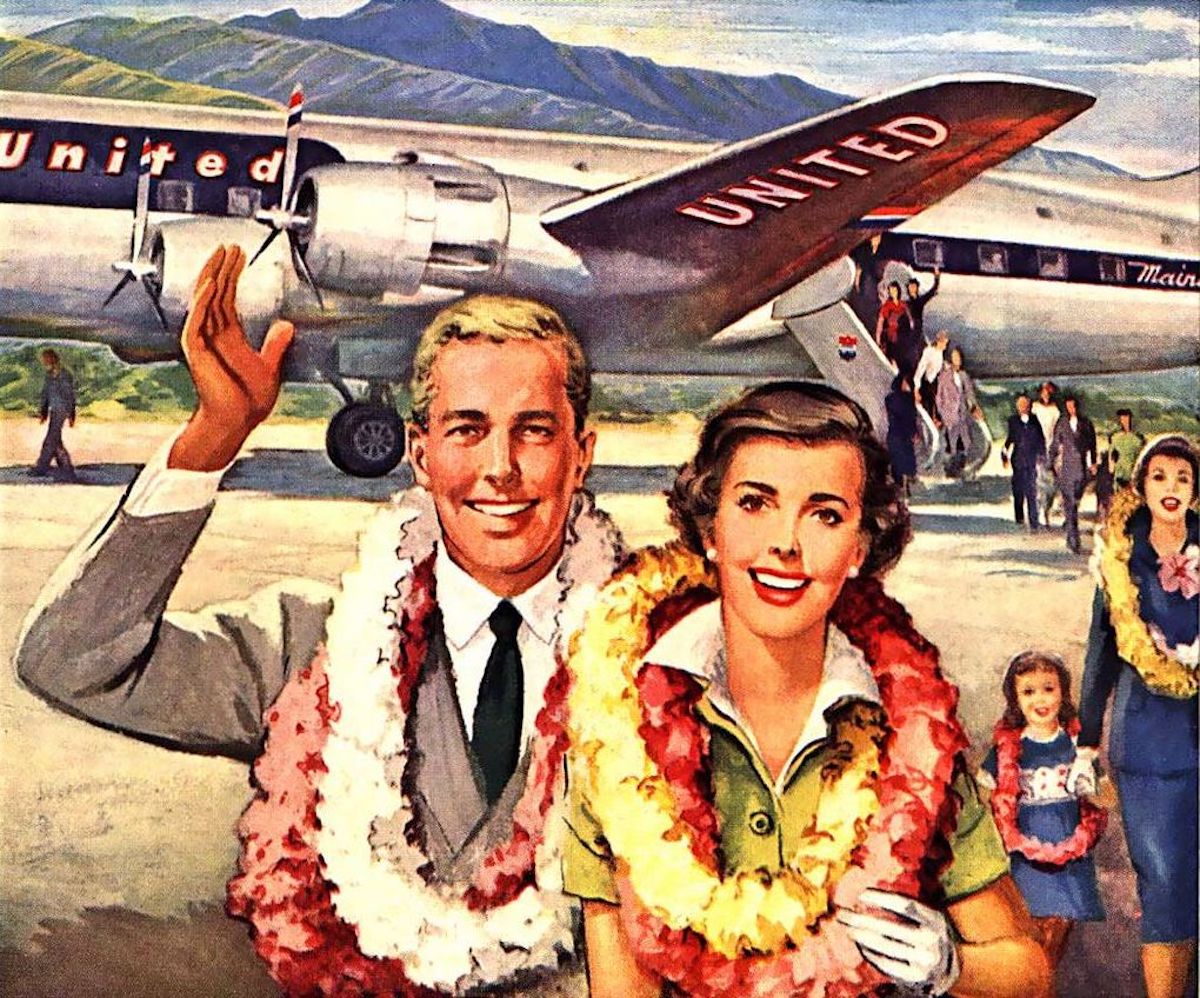 United Airlines will offer fresh complimentary meals to economy class passengers on longer Hawaiian flights starting in August.
Complimentary Meals Return To Hawaiian Flights On United Airlines
Effective August 1, 2021, United Airlines will offer a complimentary snack or meal on its longer Hawaiian flights. Depending upon the distance, passengers will receive either a sandwich or multi-course cold meal.
Denver/Houston to Honolulu/Maui – Complimentary cold sandwich
Honolulu/Maui to Denver/Houston – Complimentary fresh meal (served cold)
Chicago/Newark/Washington ⇄ Honolulu/Maui – Complimentary fresh meal (served cold)
The sandwich selection will include a meat or vegetarian option while the fresh meal service will include:
A main course such as grilled chicken breast with vegetables
Bread roll
Sliced pineapple cubes
KIND bar
Initially, complimentary meals will be available only on flights to and from Honolulu and Maui, as flight kitchens in Lihue and Kona have not yet re-opened. That requires double catering from the United hub.
Flights between San Francisco/Los Angeles/Orange Country and the Hawaiian islands were originally scheduled to receive complimentary meal service as well, but that has been scaled back. Those flights will remain buy onboard for now, with a variety of snacks and beverages available for purchase. Lihue and Kona flights will also offer buy-on-board service.
Alcoholic beverages will remain for purchase.
CONCLUSION
This is a big step forward in offering the sort of premium service on United that was not even available prior to the pandemic. The meals actually look lovely, with fresh fruit and entrees that rival (if not surpass) the hot meals offered in the first class cabin.
While United has moved quickly in response to Southwest's expansion in Hawaii, this move seems more geared at Delta and American customers, who did receive free meals on longer Hawaiian flights prior to the pandemic.
While no one is likely to choose to fly on United because of the meal alone, the addition of complimentary meals is another important step in demonstrating United's new commitment to customer service.