My Meal of the Week feature examines an airline meal from my travels over the years. This may be a meal from earlier in the week or it may be a meal served over a decade ago.
---
Earlier this week, I shared that United Airlines will once again offer a Japanese meal choice in Polaris Business Class on flights to and from Japan, starting in April 2023. Here's an idea of what you can expect.
What Does A Japanese Meal Look Like In United Airlines Business Class?
United Airlines plans to reintroduce Japanese meals onboard for the first time since the pandemic began in March 2020. In the past, Japanese meals were available onboard (in limited quantities) on flights to and from Japan or could be pre-ordered.
It has been a number of years since I ordered one, but the meal from my flight from Tokyo Haneda (HND) to Chicago (ORD) below should give you an idea of what to expect onboard.
The meal begins with an appetizer similar to a traditional bento box (without the bento box) with an assortment of items like like Zensai, Sakizuku, and Kobachi.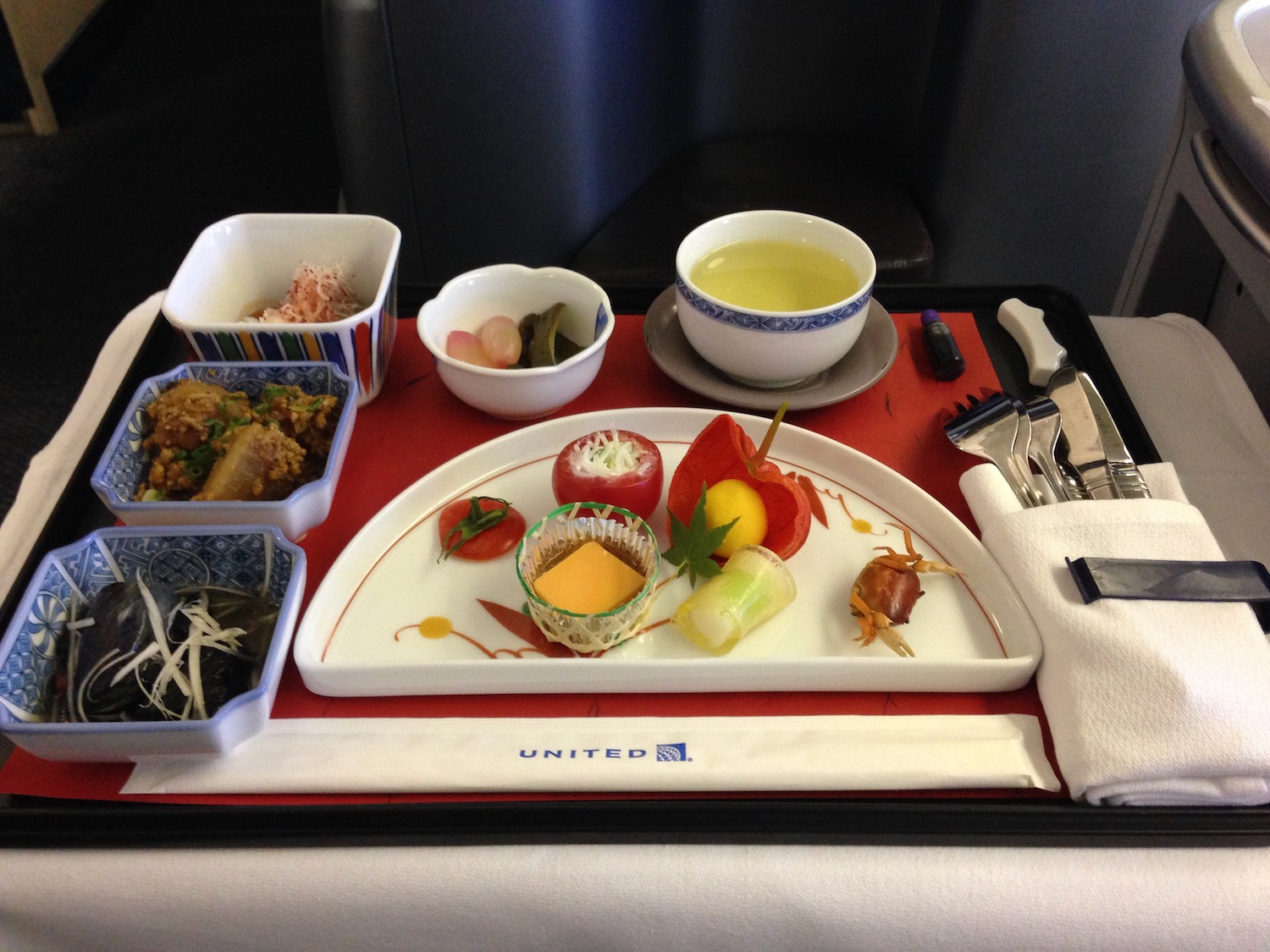 The main course is typically a fish dish, though sometimes a pork dish.
The menu below is not from my flight, but it is one of the last ones prior to the pandemic.
Those who order the Japanese meal still receive mixed nuts to start and can conclude their dinner with an ice cream sundae, cheese plate, and/or cake.
Prior to landing, there will be a Japanese option as well (this, in fact, never went away during the pandemic), which is also a fish dish. This is what was served to me on my very special Tokyo – Los Angeles flight last year:
CONCLUSION
Japanese meals are returning to United Airlines next month. While perhaps not as "authentic" as on JAL or ANA,
In any case, this is still an acquired taste for me that I will stick to the western menu…