The United Airlines Polaris Lounge LAX remains a tranquil oasis that never seems to get crowded and includes lovely service and a nice selection of food and drinks.
United Polaris Lounge LAX Review
I've visited this lounge often since my initial review and it has not changed much. The menu rotates seasonally, but the layout, amenities, and service remains the same…and remains quite attractive in terms of business class lounges.
Rather than regurgitate my original review, I am positing this update above my original review, with a fresh set of pictures. 
If you are traveling on a longhaul Star Alliance flight in business or first class, I would certainly budget time for this lounge and find this to be a superior lounge to the Star Alliance First Class lounge in the Tom Bradley International Terminal (TBIT).
With United's international schedule rather light at LAX (twice daily to London, Tokyo Haneda, Sydney, and Melbourne) and the distance between Terminal 7 and TBIT far, you will never struggle to find a seat here.
Finally, I greatly appreciate the gracious service here, both the dining staff and the United employees behind the desk in the lobby who never fail to offer me a warm smile and hearty welcome.
Seating: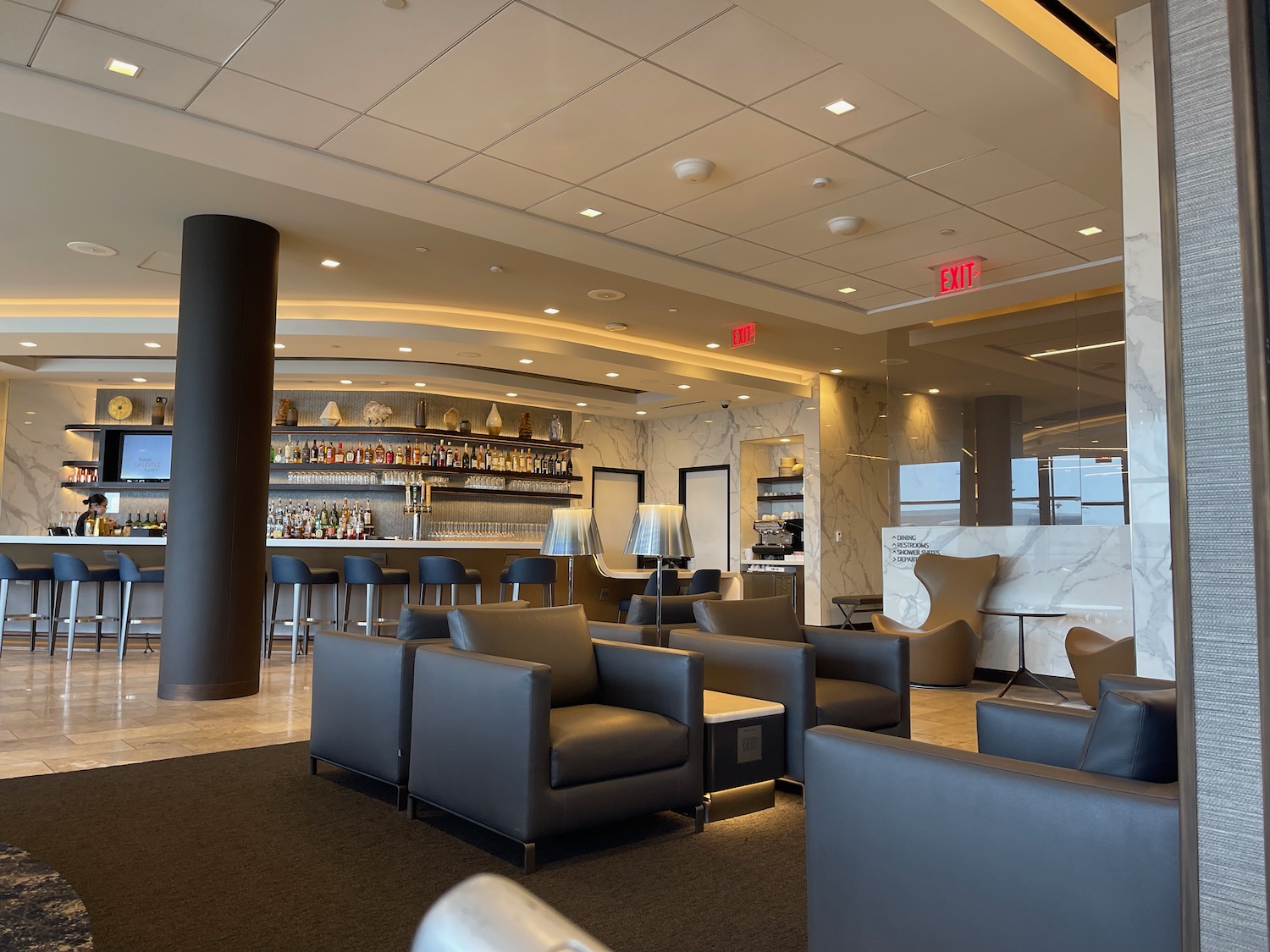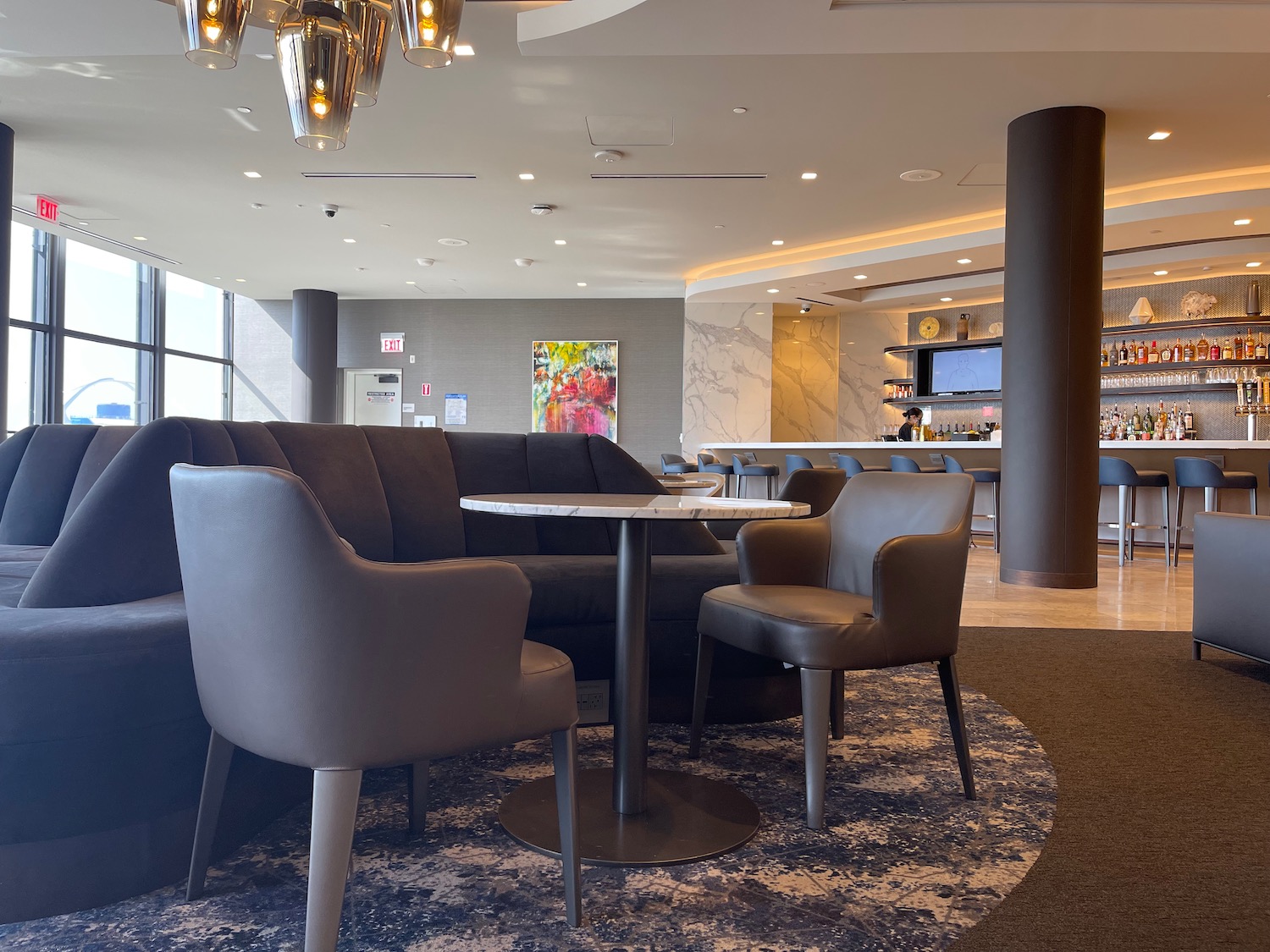 Phone Rooms:
Bar:
Buffet: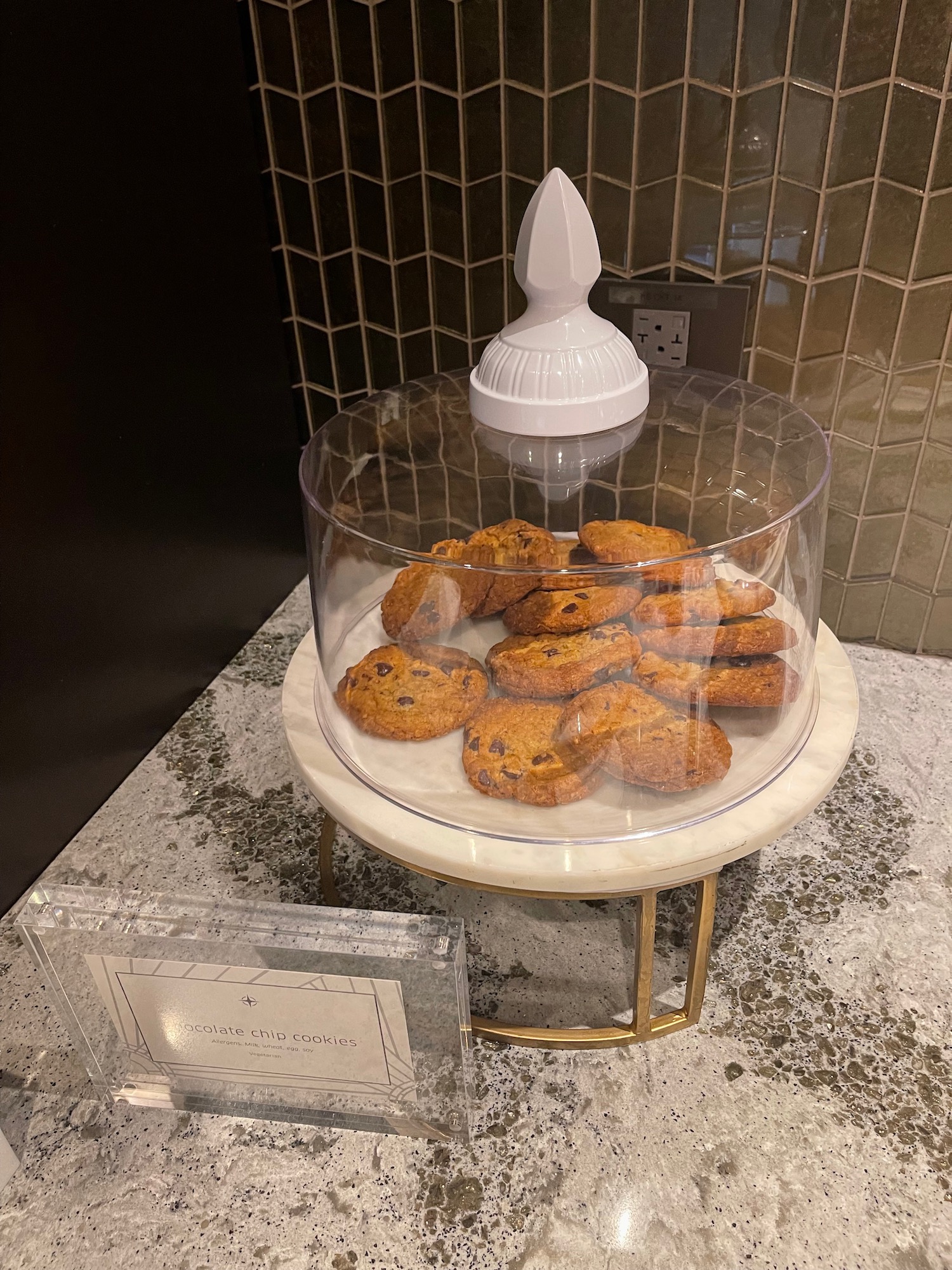 Dining Room: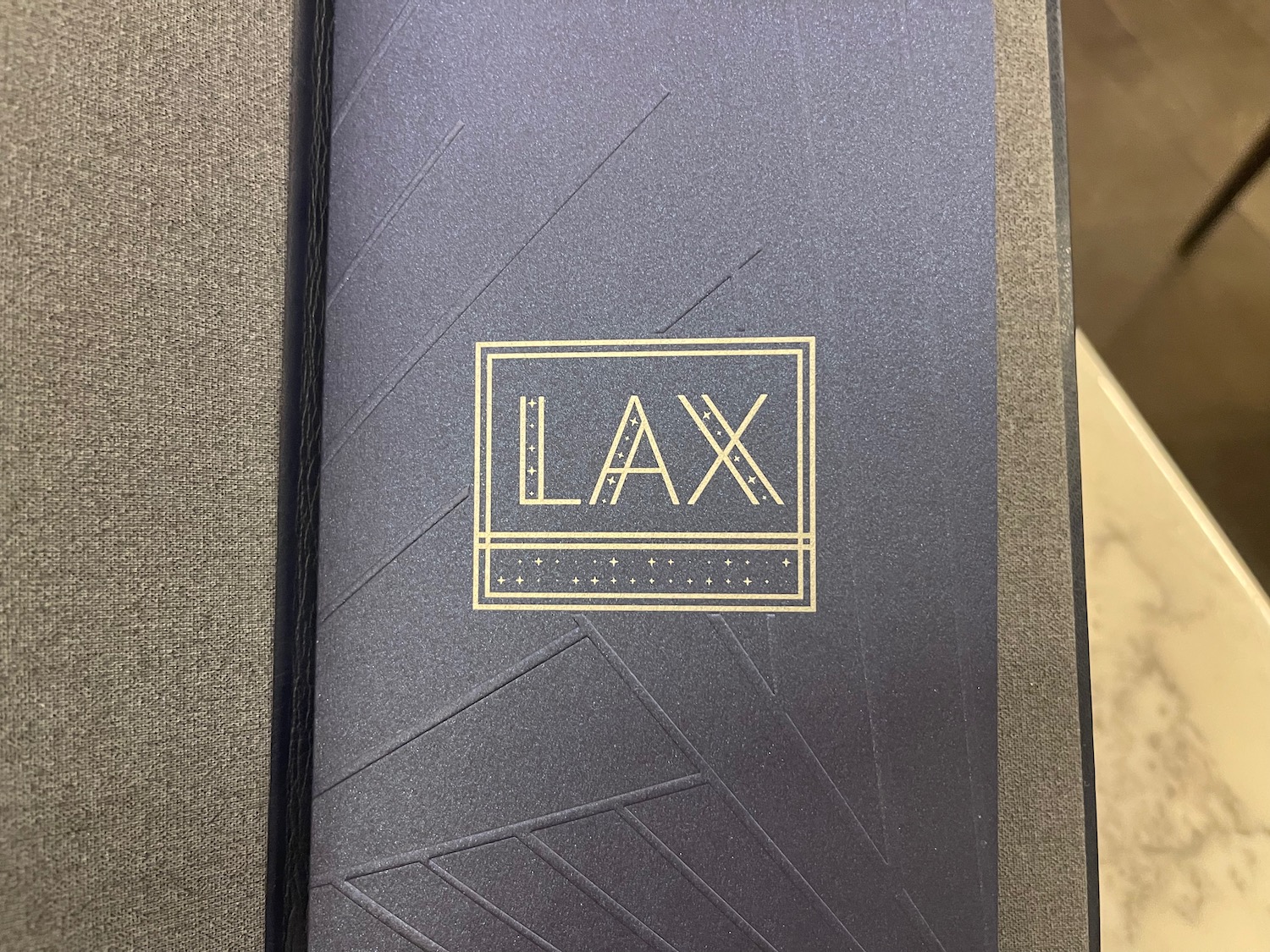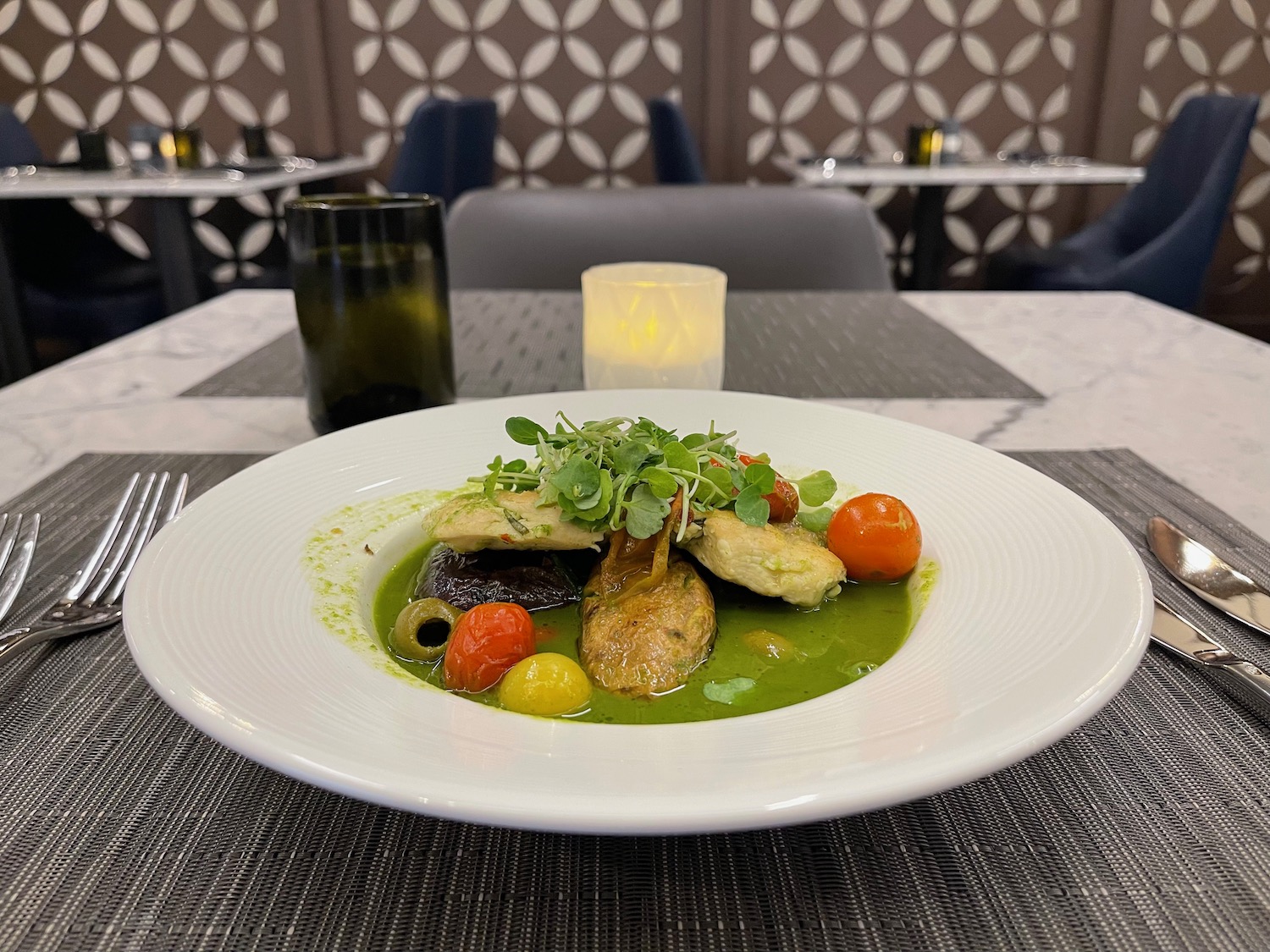 Restrooms: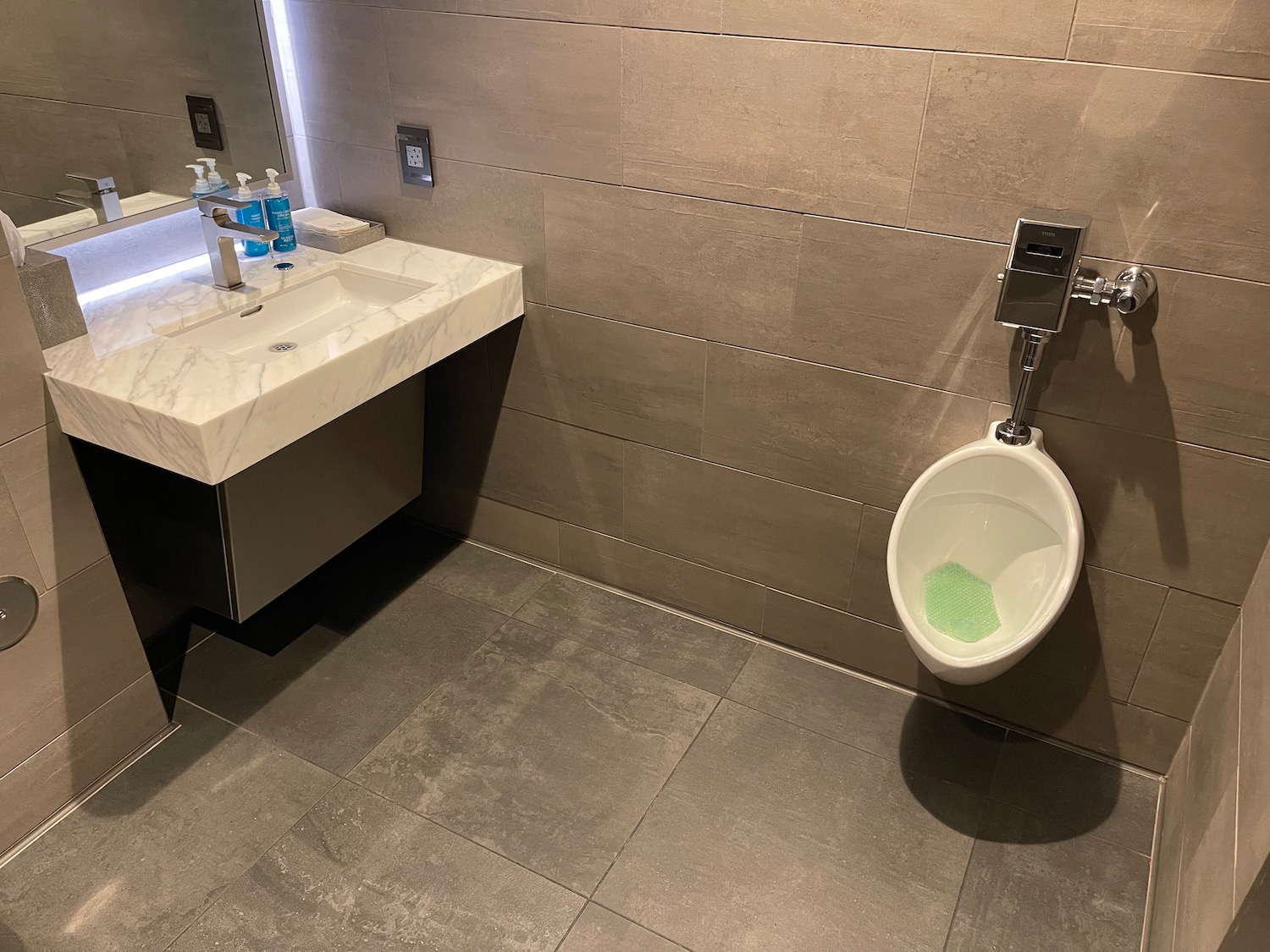 Shower Suites:
Wellness Room (Nursing):
Sleeping Room:
My original review of the United Polaris Lounge at LAX, which was published on January 26, 2019, is below.
---

United's Polaris Lounge at LAX sets the standard for a business class lounge, with excellent food and drink, great service, and comfortable seating.
The lounge is located in Terminal 7 at LAX on an upper floor. Follow the "Polaris" signs in the concourse and you'll come to a small entryway and elevator that will take you up the lounge (4th floor).
United Polaris Lounge LAX Access
Access is reserved for:
Departing or connecting United Polaris business class customers
Departing longhaul Star Alliance business or first class customers
Note that distinction. If you fly United from London to Los Angeles in Polaris business class and are connecting to, say, Seattle, you will have access. But if you flew Air New Zealand business class from London to LA, you will not have access to the lounge upon arrival. But if you were flying the other direction, you would have access whether you were on Air New Zealand or United.
United Polaris Lounge LAX Crowding
I spent five hours in the lounge and am pleased to report that it never got close to filling up. United has five daily "Polaris" departures from LAX (Tokyo Narita, Shanghai, London Heathrow, Sydney, and Melbourne). These flights are spaced out such that the most departing United business passengers you'll see is 96 since the Melbourne and Sydney flights (both operated by 787-9s) go out about the same time. It seems connecting international passengers may not be aware of the lounge yet and passengers departing on Star Alliance partners in the Tom Bradley International Terminal are opting to use the Star Alliance lounges there.
The lack of crowding is a huge benefit to this lounge. It never got more crowded than this:
United Polaris Lounge LAX Seating
Seating resembles other Polaris lounges in the network, with oversized little suites that include a comfortable chair, worktable, lamp, and plenty of power ports.
The beautiful four-sided couch in the middle of the seating area acts as a seating centerpiece. 
The terminal has a rotunda that the lounge was built around. On one side of the rotunda is the buffet while the other side has a wine cabinet and seating.
You'll enjoy great apron views from the lounge.
United Polaris Lounge Los Angeles Bar
The true centerpiece of the lounge is the bar, which stretches around the heart of the lounge and offers a wide selection of hand-crafted cocktails, beer, wine, spirits, and barista-made coffee.
Here's the drink menu:
Each United Polaris Lounge offers 2-3 specialty cocktails unique to the lounge, which I always attempt to sample. I tried a cocktail called "Let's Rumble" which included spiced run, lemon, pear puree, simple syrup, and Amaro Nonino Quinessentia. It was a light, sweet cocktail.
A special shoutout to Jaymond, one of the bartenders. He was a pleasure to speak to and a perfect fit to a lounge that will focus not just on the amenities, but great customer service.
United Polaris Lounge LAX Phone Rooms
As a subtle reminder that no one wants to hear your loud mobile phone conversations, two phone rooms are available where you can yack away in. Please don't ruin the lounge experience for everyone else by being loud on your phone…I've got a story about that I will share in another post.
United Polaris Lounge Los Angeles Buffet
If you do not have the time or the inclination to sit down for a meal, a buffet offers a wide assortment of soups, salads, breads, cheeses, meats, as well as seasonal hot and cold dishes.
Here's the spread for breakfast:
And here are some pictures from lunch/dinner:
I did not sample anything from the buffet. You'll see why below.
United Polaris Lounge LAX Juice Bar
As I entered the lounge, I noticed a juice bar…so LA. So great. Several juices and smoothies are available. I enjoyed a glass of "the LA green stuff" as the woman preparing the drinks called it. It was Naked Green Machine…not exactly as healthy as it looks, but quite delicious. You can garnish your juice or smoothie with fresh berries.
I loved this amenity, though was sad to see it was gone by around 10:00AM.
There is an all-day soft drink station available:
United Polaris Lounge LAX A La Carte Dining
I had time not just for one meal, but two…so I got to sample six different menu items (and had to be wheeled to the plane in a wheelbarrow…). Actually. portions are small and multiple entrees are encouraged.
The dining room is also quite small, but it never got so full that there was a wait for a table. A menu is posted outside the entrance, though your server will also give you a menu.
Here's the menu for both breakfast and lunch:
For breakfast, I ordered a Nutella-filled croissant, a "power green smoothie bowl" with granola, and chilaquiles for my main course. 
The Nutella croissant was massive—a meal in itself—and I ended up eating only half of it. It was tasty but would have been even better had the croissant been warmer and flakier.
The smoothie bowl was a pleasant surprise: it turned out better than I expected. The mix of coconut granola, bananas, and berries made for a nice combination.
Finally, the chilaquiles were quite tasty. I would have liked to see a bit more eggs mixed in, but this unhealthy little treat hit the spot.
I enjoyed a glass of fresh-squeezed orange juice with breakfast and did not enjoy a cup of freshly-brewed cappuccino. The milk foamer must not have been working because it tasted more like a milk coffee than cappuccino. I promptly switched to espresso.
I tried another cappuccino later and it was a bit better:
Lunch
After a few hours, I retuned to the dining room for lunch.
I started with an "avocado and burrata tower" which had a Soviet look to it (read my review of being stuck on a Soviet mining island in Svlarbard) but was very tasty. The crostini was soggy and should have been served hot and crisp, perhaps with some cheese on top.
Next, I ordered a pasta course of butternut squash risotto. I wasn't a fan of the shaved squash mixed with the rice, but the sauce was pleasant and I liked the sliced green apple and sage on top.
Finally, the street taco trio arrived. 
One taco included diced nopales, pico de Gallo, queso fresco, and tomatillo salsa. Delicious. The next one contained citrus achiote-marinated carne aside, onions, and cilantro. Bravo! The final taco contained soy-seared ahi tuna, avocado cream, and pickled vegetables. Belisimo! This was—by far—the highlight of my dining experience.
I've had much better risotto, but the tacos were so good I almost had three more.
Oh, one more thing. For dessert I ordered red wine-poached pears in carmel sauce with vanilla ice cream. All three dessert choices sounded inviting, but this was an outstanding choice.
United Polaris Lounge LAX Service
Service was excellent throughout the entire lounge and the employees—both United and non-United—seem very proud of the new lounge.
I was served by Natalie for both breakfast and lunch in the dining room. She provided prompt and excellent service, was knowledgeable about the menu, and remembered my name when I returned for lunch.
Other attendants roamed the lounge offering samples, like a tart with fresh berries and whipped cream.
On my way in I was warmly welcomed and on my way out I was sincerely thanked for my business.
United Polaris Lounge LAX Quiet Rooms
A pair (yes, only two) of sleeping rooms are available if you are tired or have a longer layover. 

United Polaris Lounge LAX Shower Suites
Six shower suites are available and include Saks Fifth Avenue towels, slippers, and plenty of room to move around.
A host of complimentary toiletries are available, including:
United Polaris Lounge LAX Restrooms
Private all-gender restrooms are available near the dining room. A green light above the doorknob indicates the bathroom is empty and a red light indicates occupied.
CONCLUSION
United sets the standard for business class lounges with its network of Polaris lounges. The LAX lounge is another jewel in the crown.
Read my other United Polaris Lounge reviews below: