Is it appropriate for an airline to sell food and drinks in vending machines in its airline lounges or is this simply tacky?
Vending Machines In American Airlines' Lounges
I am now a United Club member and have used the Delta Air Lines SkyClub at LAX several times this year. It is not often that I get to use an American Airlines Admirals Club, though I recently reviewed one in Dallas-Fort Worth (DFW).
One thing that struck me was that American Airlines was selling packaged food and bottled beverages from a vending machine inside the lounge. My first thought was that of the title…how "classy" (#sarcasm).
But maybe I am not being fair. Both American and Alaska Airlines have sold food in their lounges for years. Both offer a complimentary spread of food and drink choices and frankly the free food in the AA DFW lounge (pork sliders, salad, soup) was not bad at all. But both also augment those complimentary items with a menu of more substantial dishes for purchase. Think omelets or quesadillas or large salads.
Yet there seems to me to be a difference between offering more gourmet items for purchase and offering wraps and sandwiches or bottled soft drinks, which would be free in other airline lounges.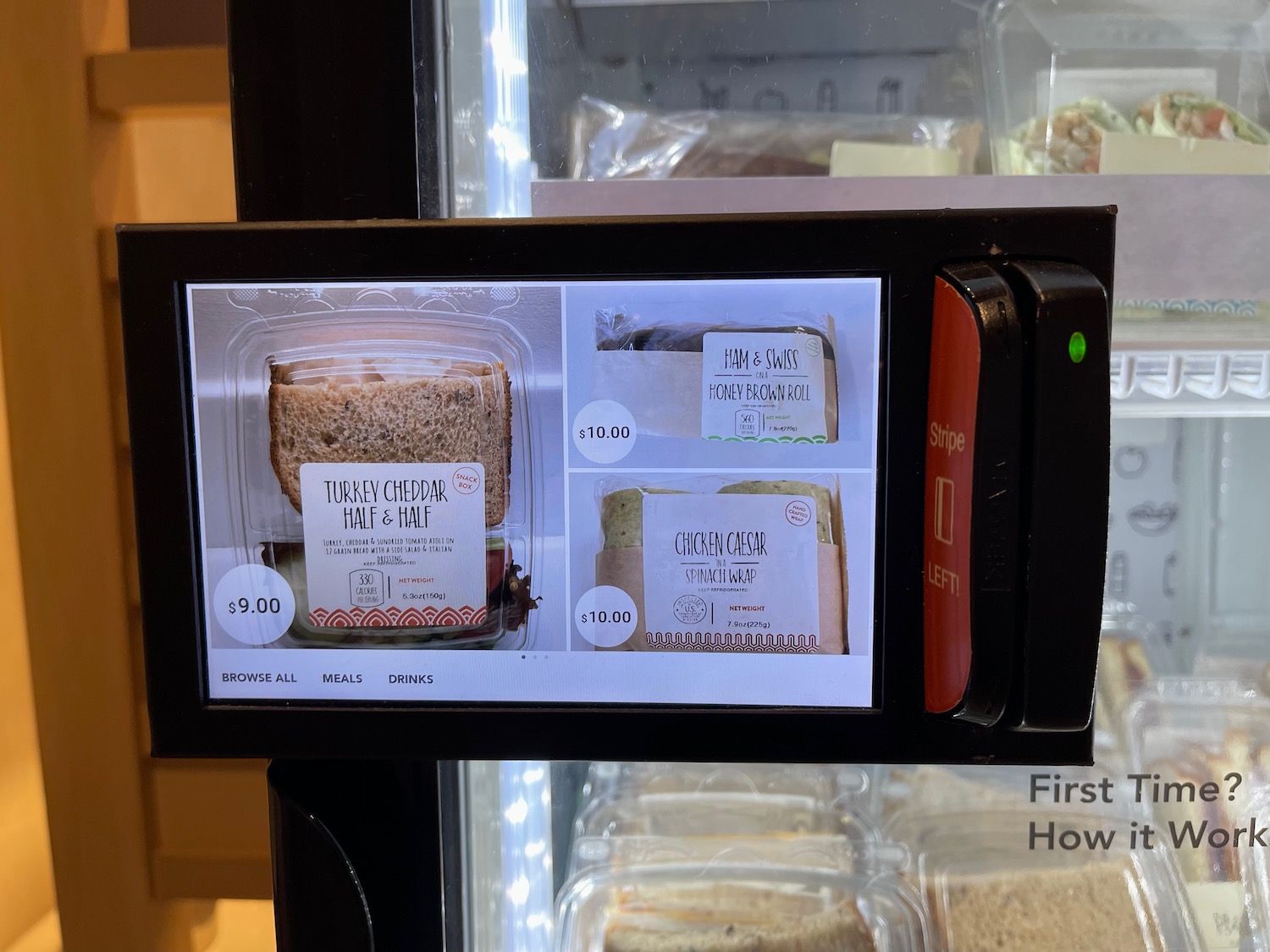 For example, United's new "grab-and-go" lounge in Denver offers a nearly-identical selection of sandwiches, salads, and soft drinks for free. And of course, free is a misnomer because access to the lounge requires membership or status.
Perhaps that is my problem: AA charges to get into the lounge and then charges again for basic items. We're not talking top-shelf liquor or fancy meals that involve labor to prepare. We are talking about simple packaged food and drink items.
Thus, I find myself conflicted. Is offering this choice better than no choice at all? Or does the very use of vending machines in lounges suggest a level of pettiness that undermines the quality of the brand?
CONCLUSION
American Airlines sells food out of vending machines in its airport lounges. Is this a reasonable extra option for travelers or simply AA being cheap?