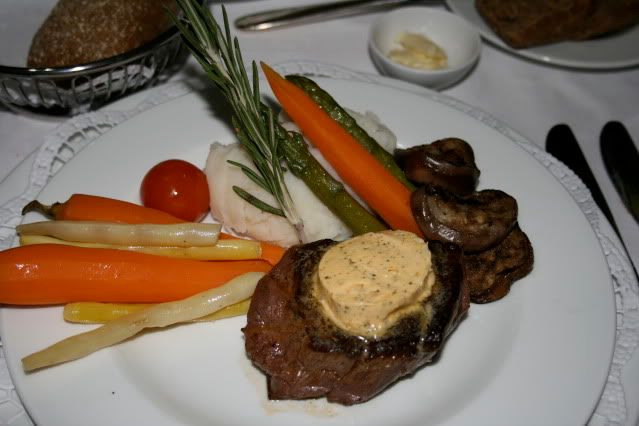 Booking first class award space on Swiss International Air Lines (SWISS) has become much, much more difficult over the last 18 months. SWISS was once fairly generous–you could book months in advance and award space was generally decent: with a little flexibility you could find two first class seats between Zurich and SWISS' many destinations in Asia or Africa. Closer-in to travel, first class award space opened to SWISS' North American destinations.
That changed when SWISS suddenly pulled all first class space from Starnet inventory, making it literally impossible for partners outside the Miles & More group to book a first class award on SWISS metal. But there is still a way to book first class awards on SWISS and that is through Miles & More, the loyalty program of the Lufthansa Group.
To its own Miles & More members, finding first class space is just like old times–definitely possible and not overly difficult with a little flexibility. And for that reason alone, I signed up for the Lufthansa Miles & More MasterCard from Barclays.
Let's be clear about something–the Miles & More program is a bad proposition overall. Not only is the award chart worse in almost every region compared to United, US Airways, and Aeroplan, but you'll also have fuel surcharges added to most award travel.
The one "gem" on the award chart is between North America and Asia, where a business class ticket is 135K miles r/t. That's not a bad deal considering the plentiful award space available now on EVA, United, Asiana, ANA, Thai and to a lesser extent Singapore.
But there's Swiss First, and I love Swiss First so much that I stockpile Miles & More points just for that purpose.
Miles & More also has a number of partners outside the Alliance that you can redeem points on including:
Luxair
Air Malta
Air Astana
Air India
JAT
Jet Airways
Condor
Qatar Airways
So be careful in building up too many points in this program, but it remains a nice way to diversify your mileage holdings and give you access to additional redemption partners. Plus, the option to redeem one-way awards at half the round-trip price gives you even more flexibility.
The offer is 20,000 points after your first purchase and an additional 15,000 miles after your first balance transfer (1 mile per $1 transfered) within 30 days of account opening.
That 35,000 points will get you well on your way to Swiss First or you could just use those points for a fuel-surcharge-free redemption within North American (30K r/t in economy class). The annual fee is $79 and it is not waived the first year.