Each week, my Meal of the Week feature examines an airline meal from my travels over the years. This may be a meal from earlier in the week or it may be a meal served over a decade ago.
Last week I wrote about British Airways CEO Alex Cruz practically gloating over the fact that he took away free onboard food and drink on shorthaul BA flights in economy class. This week's Meal of the Week focuses on what he actually took away.
There's a tendency to construct an overly-idealized version of reality when we reminisce about the past. We often more fondly remember events and interactions than when we contemporaneously experienced them. And while such introspection is generally not harmful, I do think it is important to ask the following question:
Are we better off without free food on British Airways?
Notice I just said food. We can all stipulate that no one likes to have to pay for drinks–alcoholic or otherwise–that were once free. The elimination of free juices, coffee, tea, water, and alcohol was purely a cost-saving move.
But when it comes to food, as Cruz himself said, was BA simply responding to customer demand? Was the free food onboard really that bad?
And I guess that is where I'd argue the answer is NO. It wasn't that bad at all.
When it came to BA's shortest flights, breakfast was always the "heartiest" meal of the day. On flights with Europe, passenger received a breakfast sandwich with orange juice and coffee or tea:
And the sandwich wasn't bad at all:
Or perhaps a pastry with yogurt:
On domestic flights, all passengers even received a hot breakfast.
> Read More: The Death of the English Breakfast on British Airways' Domestic Flights
During lunch and dinner periods, passengers received chips (crisps) or granola bars or cookies:
On longer flights within Europe full meals were served. The picture below is form a flight from London to Istanbul: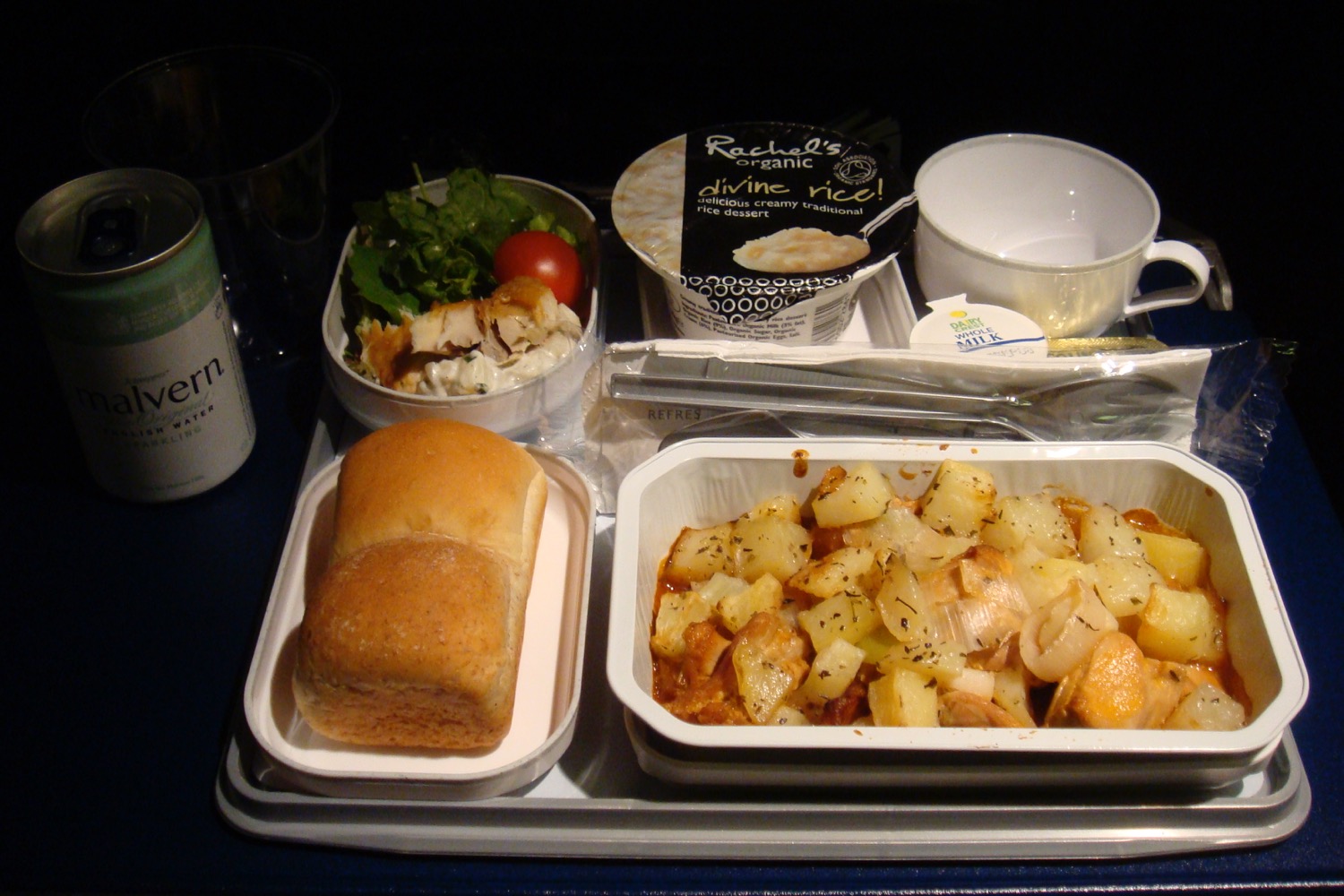 More Choice = Happy Customers?
I'm just speaking for myself, but I thought the food pictured above was just fine. It is indeed nice to be able to order what you want off of a buy-on-board menu, but it's not like the free food were so horrific that it was not worth eating. In fact, I thought that pastrami croissant sandwich was pretty darn good.
Thus, I'm not opposed at all to offering a wide menu of food items for purchase onboard. But let's not think that the food was so disgusting or inedible before that it was not worth eating.
> Read More: British Airways CEO Proud That He Eliminated Free Food And Drink