As 2020 draws to a close, it is time for my annual "Top 10" series. Here, I'll look back on my 10 favorite flights from 2020.
As a reminder, this is not a top-10 all-time list nor does it necessarily contain the 10 most luxurious flights I enjoyed this year. Rather, it represents my subjectively favorite flights. You'll see the common thread among the list is the great service onboard. While it is difficult to quantify the value of great service, it certainly makes a flight memorable in a positive way.
---
10. Air Canada 787-9 Business Class, YYZ-LAX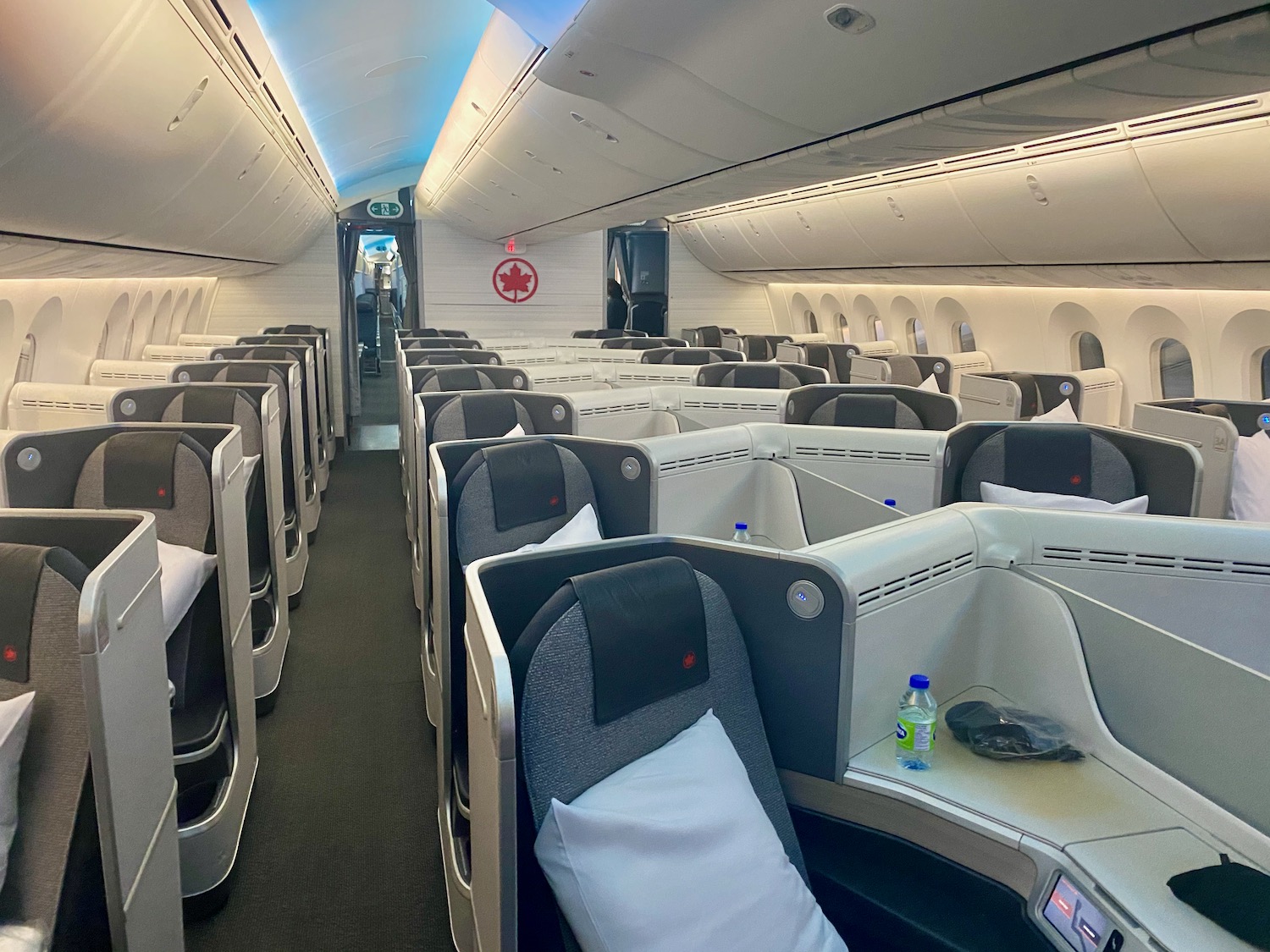 A multi-course dinner, friendly service (despite Mr. Gupta), and a comfortable reverse herringbone seat made this a very relaxing flight.
> Read More: Air Canada 787-9 Business Class
---
9. Turkish Airlines 777-300ER Business Class, IST-LHR
This flight occurred the week COVID-19 really became a worldwide pandemic and I ended up almost having the cabin to myself (there were just three other passengers). That meant very personalized service plus a delicious meal.
---
8. TAP Portugal A330neo Business Class, LIS-BOS
TAP's new A330neo business class seat is extremely comfortable and I was pleasantly surprised at the warm, charming service onboard.
> Read More: TAP A330neo Business Class Review
---
7. United Airlines 787-9 Business Class, FRA-SFO
What a lovely veteran crew on this flight, featuring United's latest Polaris seats (the 787-9 fleet is currently being retrofitted). Yes, meal service has been cutback, but this was a tremendous flight overall.
> Read More: United Airlines 787-9 Polaris Business Class Review – International Pandemic Edition
---
6. Turkish Airlines 787-9 Business Class, IST-ATL
Turkish Airlines pre-COVID cuisine was among the best in the business and the service and seat were lovely. I don't mind the "dated" 777-300ER seat at all, but the 787 certainly has more private seats.
> Read More: Turkish Airlines 787-9 Business Class
---
5. Air France A350-900 Business Class, CDG-YYZ
Air France's new A350 offers a comfortable business class seat and the food is always tremendous on Air France. The crew was also attentive and I have yet to have a bad flight on Air France.
> Read More: Air France A350 Business Class Review
---
4. JetBlue A321 Mint Class, LAX-PBI
JetBlue shows us just what is possible on a U.S. domestic flight. Great service, delicious food, exquisite coffee, free wi-fi, and a private suite with doors.
> Read More: JetBlue A321 Mint Class Review
---
3. South African Airways A330-300 Business Class, JNB-ACC
This was my surprise of the year. Everything about this flight was prefect, from the crew to the seat to the meal. Financial issues aside, South African Airways is a great airline.
> Read More: South African Airways A330 Business Class Review
---
2. Delta Private Jet Citation X, LAX-SDL
My son's first private jet experience was a special flight. Thanks to Nancy for hooking us up!
> Read More: Delta Private Jets Citation X Los Angeles To Scottsdale, AZ
---
1. Lufthansa 747-8 First Class, LAX-FRA
Wonderful service from Marcel and Julie made this my top flight of the year. Nothing beats Lufthansa First Class in my book.
> Read More: Lufthansa First Class In The Pandemic Era
---
CONCLUSION
Looking back, I still managed quite a few nice flights despite the pandemic grounding me for nearly six months and international travel now essentially blocked. Still, I hope I have many more flights to choose from in 2021!
What was your best flight in 202o?