While this connection was not as stressful as my recent international connection in Montreal Pierre Elliott Trudeau International Airport, it made my heart flutter in a very different way.
Transborder Connection In Montreal
After spending a bit of time in the domestic Air Canada Lounge, I followed the signs for U.S. connections.
Eventually, I came to a point in which I could proceed left for U.S. connections or straight for international connections (Canada has no exit controls, but like the United Kingdom, once you enter the international sterile boarding area, you are essentially out of Canada).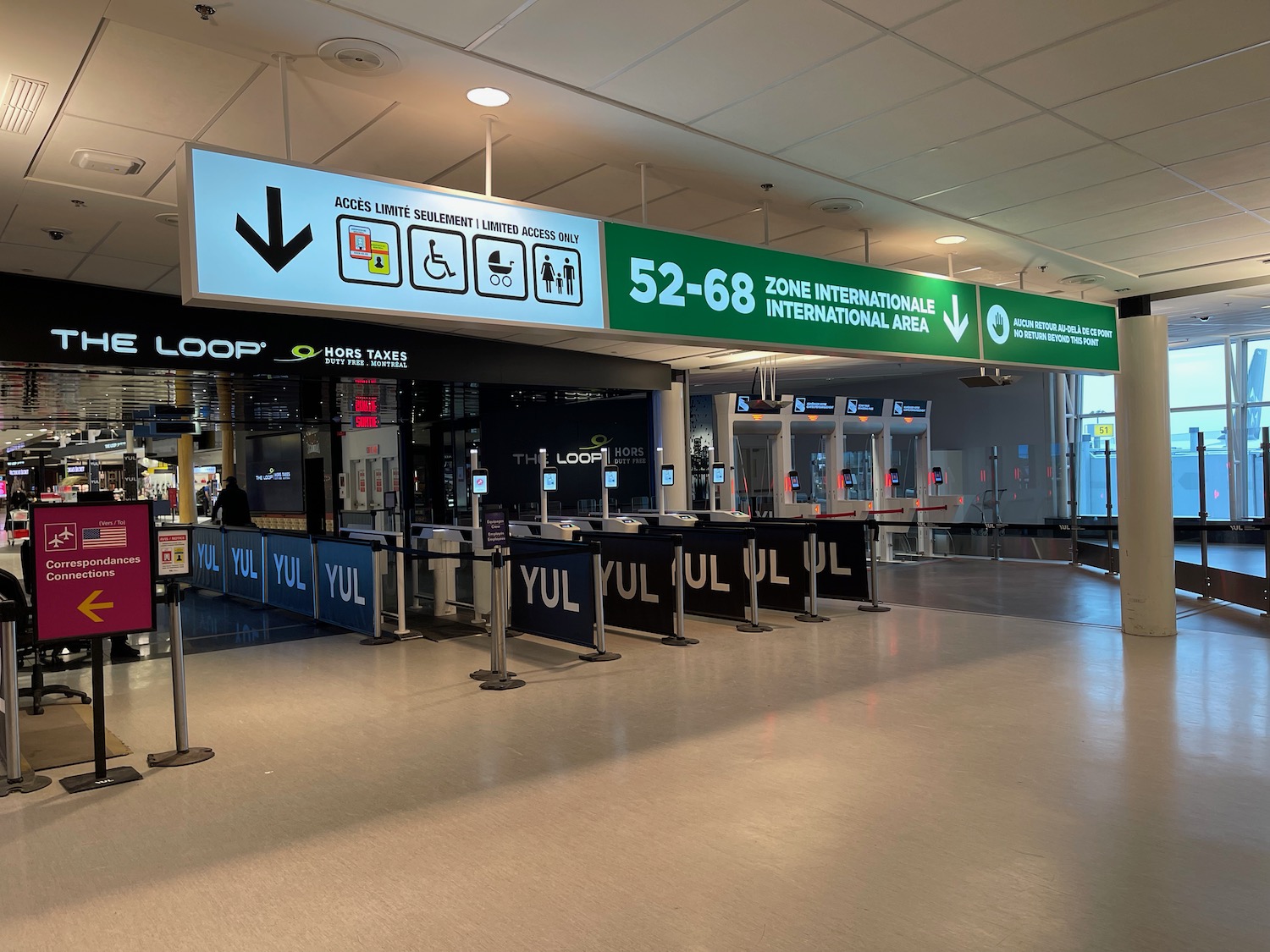 There were no attendants or checkpoints to verify boarding passes, as I turned left. First, I went down a long fluorcent-lit hall.
Turning right, I walked down another long hall.
Then down another hall. I came to a cannabis disposal area and found still another dimly-lit long hallway (I stopped taking pictures, noticing all the CCTV cameras above me…). I was truly spooked. There was no music or noise at all. It was silent.
It was so eerie to be totally alone for a good seven minute walk. During this time, I did not encounter a single other passenger or member of airport staff.
Finally, I went through a pair of double doors and was deposited into a security checkpoint, which I had to clear before proceeding to the U.S. pre-clearance facility.
CONCLUSION
Compared to my breathtaking international transit in Montreal, this was relatively minor, but I was still spooked out. It's so strange to walk through what felt like a totally abandoned portion of the airport. Perhaps my pictures and narrative sound overdramatic, but my heart was truly racing. Am I the only one?
---
> Read More: My Breathtaking International Transit In Montreal