I recently had the chance to experience "Flagship First Class" onboard the Airbus A321, perhaps for the last time, on American Airlines. The experience reminded me of why American Airlines plans to eliminate its first class service. There are just so many missed opportunities.
American Airlines Flagship First Class On A321: A Sad Flight
The first class experience started off very well. The Chelsea Lounge at New York JFK is superb and I enjoyed excellent service and a nice meal there.
But onboard was a different matter.
First, the reverse herringbone first class seat on the A321 has seen far better days. The "woodgrain" was warped and there was an uncomfortable gap between cushions when the seat was placed in lie-flat mode (same problem I had on the AA 787-9).
There was also a piece hanging from the seat in front of me.
One of the overhead monitors would not close and was stuck in a half-open position.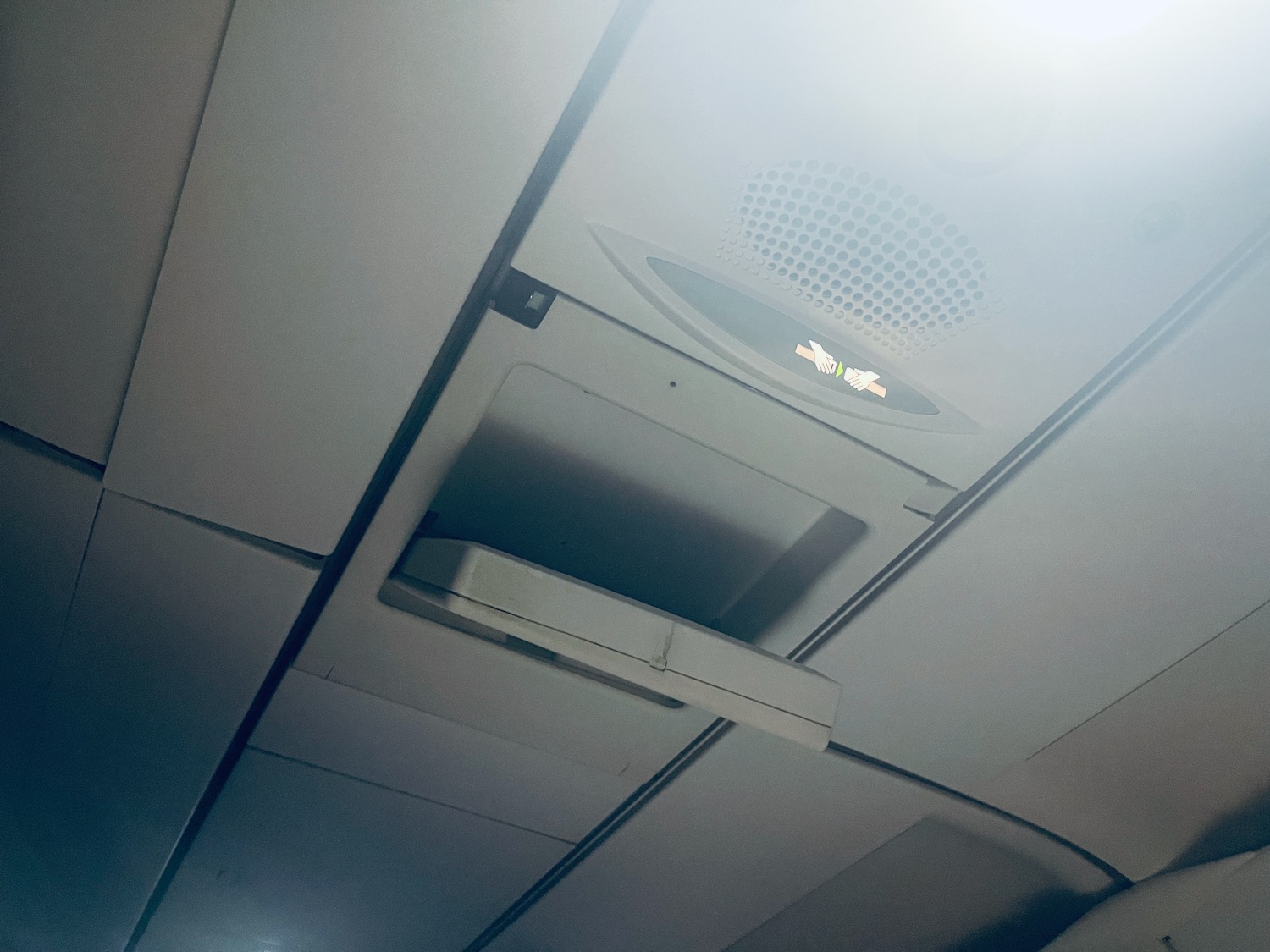 Worst of all, there was some brown substance on the window that looked like…well, you know.
I pre-ordered filet mignon and it was one of the worst steaks I have ever had on an airplane: well-done to the degree that eating my shoe would have been no different. Regular readers know I usually eat whatever is put before me on a plane, but I could not stomach this (good thing I ate in the lounges beforehand…).
I did enjoy the cheese board and ice cream sundae, both of which were nicely-presented and delicious.
I'd say the most disappointing part of the flight was the service. A single flight attendant worked the entire first class cabin (10 seats) and though she meant well and was by no means hostile, there was absolutely no refinement to the service.
Meal orders were taken before departure and there was no warm greeting, let alone addressing passengers by surname. Instead, there was simply a question, "What do you want to eat?"
That's such a bad way to do service.
I asked if the sauce could be left off my steak and was told:
"The sauce is already on it. You can just sort of brush it off."
When the appetizer trays came around, the flight attendant yelled out, "Can you pull out your tray for me?" to each passenger who had not already done so.
The man sitting in seat 1A had headphones on and rather than just signal to him or open the tray table herself, she just raised her voice, such that she was yelling at him to pull the tray table out.
Drink refills were not offered with dinner.
After finishing my main course, instead of asking specifically if I wanted an ice cream sundae or cheese plate or cake, she said, "Do you want anything else like dessert or anything?"
I mean, come on…that's not the way to do it.
As we approached Los Angeles, she came through the cabin yelling, "Hot cookie! Hot cookie!"  as if she was selling hot dogs at a baseball game.
It woke several people up.
Of course headphones were collected about an hour before landing which also needlessly woke many people up. Collecting headphones is such an annoyance…I'd rather see cheaper headphones than be disturbed during the part of the flight when so many are sleeping.
So we reached Los Angeles about 15 minutes early and the captain proudly announced an early arrival.
But our gate was occupied.
And occupied.
And occupied.
An HOUR passed by. We went from being early to very late and nothing fritters away goodwill like not having a gate upon landing.
What a sad flight. Not just because it was so bad, but because AA still has such potential to offer a nice product in first class but continues to fail to do the little things right.
CONCLUSION
I gave AA a positive review on my Doha to New York flight and was hoping to do so again here. But alas, the experience left much to be desired. I'm not naming the flight attendant or showing her picture, because she was not hostile and probably was never trained…but the story of American Airlines Flagship First Class remains one of missed opportunity after missed opportunity.
In the days ahead, I'll offer a full review of the flight, with more details on the meal service, amenities, IFE, and Wi-Fi.
Come on AA, you can do better. I know you can.