After a lovely two weeks in Africa, it was time to head home. A long flight lay ahead of me in United Airlines Polaris Business Class from Johannesburg to Newark on a Boeing 787-9.
United Airlines 787 Business Class Review – Johannesburg To Newark
Some flights are worth gambling for an upgrade on. This is not one of them. As I outlined in my introduction to this trip report series, I purchased a $2700 r/t ticket, which included premium economy on the outbound (which I was able to upgrade) and business class on the return. Having the peace of mind of knowing that my business class seat was confirmed spared me no small degree of stress versus sweating out an upgrade and hoping it cleared.
Recall that I enjoyed a feast with friends at Marble Restaurant in Johannesburg prior to my flight back. Dinner went long and I cut it very close, arriving at the airport just over an hour before departure. OR Tambo (JNB) is quite easy to navigate if you know your way, but does involve a fair amount of walking.
Originally, I was scheduled to fly home on Sunday night, December 11th, but after being away for two weeks, I figured I'd better get home instead of spending the weekend hanging out with friends and reviewing The Westcliff (totally the right move in retrospect). That mean I lost my preferred window seat, but I was able to grab the last window seat on the aircraft, seat 8K, which I still find better than any of the center seats.
I first stopped by the United check-in desk to pick up a boarding pass (I had already checked in on my phone, but always print out a physical boarding pass, if possible, just in case). I was admonished to "hurry" because boarding was about to commence.
Next, I hurried through security and passport control and made my way directly to the gate. By the time I reached the gate, boarding was nearly complete. I walked onboard and settled into my seat.
United Airlines 187
Johannesburg (JNB) – Newark (EWR)
Friday, December 9
Depart: 10:00 PM
Arrive: 7:55 AM+1
Duration: 15hr, 55min
Distance: 7,989 miles
Aircraft: Boeing 787-9
Seat: 8L (Business Class)
I took this flight one year earlier, during the pandemic, so I was keen to see the changes in service over the last year.
Poor Condition Of Cabin
What immediately struck me was the poor condition of this aircraft. This was Boeing 787-9 Dreamliner–hardly and old aircraft–but the cabin was in a dreadful state.
For example, my side console was cracked and taped up:
The siding was torn:
In the lavatory, the flight attendant call button was broken:
And my napkin had a large hole in it (certainly not intended as a buttonhole…).
I'm not one for complaining outside this blog: I fear airlines can be too punitive toward complainers, especially when they are requesting compensation, and so I generally don't bother. Still, especially considering I was on a paid business class ticket, I probably could have scored some compensation for the poor condition of my suite.
Thankfully, everything else about the fight was suitable.
Service
Flight time was slated for 15 hours and 52 minutes…plenty of time for rest…but ended up taking even longer due to headwinds.
Having just indulged in a massive steak dinner prior to the flight, I went right to sleep after takeoff, skipping dinner. Orders were taken before takeoff and I reserved a beef filet, telling the purser taking orders that I would eat it once I woke up.
Pajamas are now fully stocked (one per passenger) on Polaris flights over 12 hours, but still only available on request (the menu does indicate they are available). These are not the most stylish pajamas, but quite comfortable for sleeping in. I tried the S/M size this time and the sleeves are simply too short so I will return to L/XL next time, which have trousers far too big but a top that actually fits.
I woke up about eight hours later when we were halfway over the Atlantic. A flight attendant named Carol came over to me and cheerfully asked me if I would like to eat dinner.
While my body clock was set for breakfast, I took her up on her offer. Steak for breakfast? Why not…
I will discuss the meal itself below, but was very pleased at Carol's attentiveness and for proactively offering me dinner. There was actually some coordination, as I was not asked what I wanted. It took a bit of time to warm up the meal, but about 20 minutes later a tray appeared. Carol even brought me over a hot towel and mixed nuts while my steak was warming up.
Food + Drink
Of course when comparing a steak on United to a steak at Marble, Marble is always going to win. But I actually thought the steak was very decent considering it was reheated at 38,000 feet.
Grilled beef tenderloin
with green pepper sauce, sweet potato mash, sautéed spinach and honey glazed carrots
United does not appear to offer ramekins of hot nuts out of Johannesburg, but I loved that the bag of mixed nuts contained macadamia nuts, which are my favorites (I could eat pecans, pistachios, and macadamias all day long).
I'm avoiding alcohol as much as possible these days (more for vanity than for actual physical health), so I just stuck to seltzer water with my meal.
Once my steak was warm, dinner was served on a single tray:
My single biggest objection when it comes to meal presentation on United is the dog-bowl-like casserole dishes, but I quite like the bowls the main courses are now served in. I had asked that the sauce be left off and was pleased that the only thing the steak needed was a bit of salt and pepper.
The steak was perfectly reasonable and cooked medium.
On the side: an oatmeal bread roll and a mesclun salad with sun-dried tomatoes, croutons, chard, sweet corn and bocconcini balls.
I ate most of it…
I noticed when I got up to use the restroom that a snack cart had been placed between the front and rear business class cabins. It featured cheese plates and apple tarts from the dessert service (along with sandwiches and other sweet and savory snacks).
The cheese was excellent…I loved the soft white cheese with herb crust and even the cheddar was quite acceptable.
The apple tart was not worth the calories…
I asked Carol if there were any ice cream sundaes left, figuring they would have melted by this point, but she reappeared a moment later with a bowl of ice cream that was only slightly melted (i.e. perfect) and topped in a cookie crumble.
Breakfast was served 90 minutes prior to landing and included a choice of waffles or an omelet. I chose the omelet, which was filled with feta cheese and served with chicken sausage, grilled tomatoes, and a potato cake. A croissant and fresh fruit were served on the side. I had coffee to drink.
Seat
After dinner, I was wide awake and spent the next several hours working.
But first, let me mention that the even-numbered Polaris aisle "window" seats (the A and L seats) only give you one window…or in my case a partial window. You also face out toward the aisle, thus enjoying less privacy. These are not bad seats, but do choose an odd-numbered A or L seat to maximize your privacy and to enjoy three windows instead of one.
Bedding (duvet, day throw, large pillow, cooling gel pillow) remains excellent on United and helped me to sleep well, as did the individual air vents above each seat.
The poor condition of my side console was unsightly, but thankfully it did not interrupt my slumber.
IFE + Wi-FI
A wi-fi pass was $28.99 and worked well over the Atlantic, allowing me to get a lot of work done during the second half of the flight.
I also took the time to watch a British movie called Benediction, which was quite thought-provoking.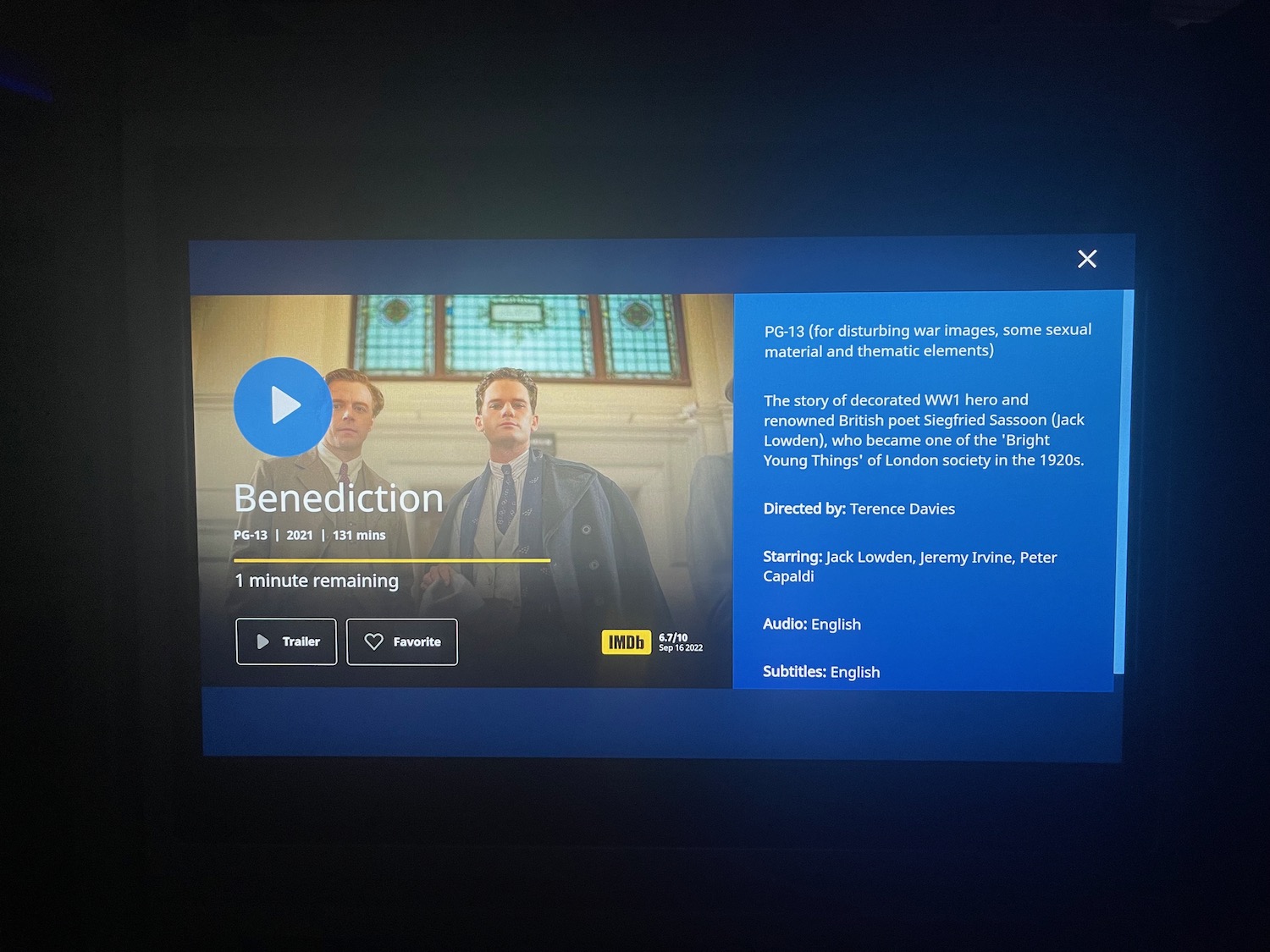 Amenity Kit
United currently uses Away-branded amenity kits. I did not bother to open mine (lately I have just been leaving amenity kits behind to reduce clutter in my office), but have included a list of the contents below.
CONCLUSION
We landed in Newark over one hour late…we faced headwinds, which pushed flight time over 16 hours.
Look, I am certainly not going to make excuses for United on the deplorable condition of my seat. It is shameful and unacceptable. But I would be lying if I said it ruined my flight. All things considered, I had quite a nice flight with a good rest, two respectable meals, and excellent service from Carol.
No folks, United's soft and hard product is not industry-leading. But I went to sleep in South Africa and woke up in Newark. I value the direct flight and will choose this flight again when I return to Africa later this year.