You can find similar reviews from my son Augustine here (LAX-LHR) and here (ZRH-SFO).
---
Daddy thought it was only fair that I get a chance to share my first-ever flight on United Airlines in Polaris Business Class from Los Angeles to London after Auggie had the chance when he was younger. I quite like flying: where else can I eat sweets and watch movies all day long?
A Three-Year-Old Offers Her Impressions Of United Airlines Polaris Business Class
You know, I've got Daddy wrapped around my finger. I know when to tilt my head and smile such that I get exactly what I want. He tries to resist, but I'm just too good. Well, almost. He draws a line when it comes to screens. He claims "we don't need zombies in this house" and he and Mama routinely grab the iPad from me (because I know where they keep it and often grab it when they are not looking).
But on this flight, I got to watch Bluey and Frozen and Cocomelon. Plus, these kind ladies kept feeding me food and checking on me. I like apple juice. I had a lot of it. That's something else I don't get at home.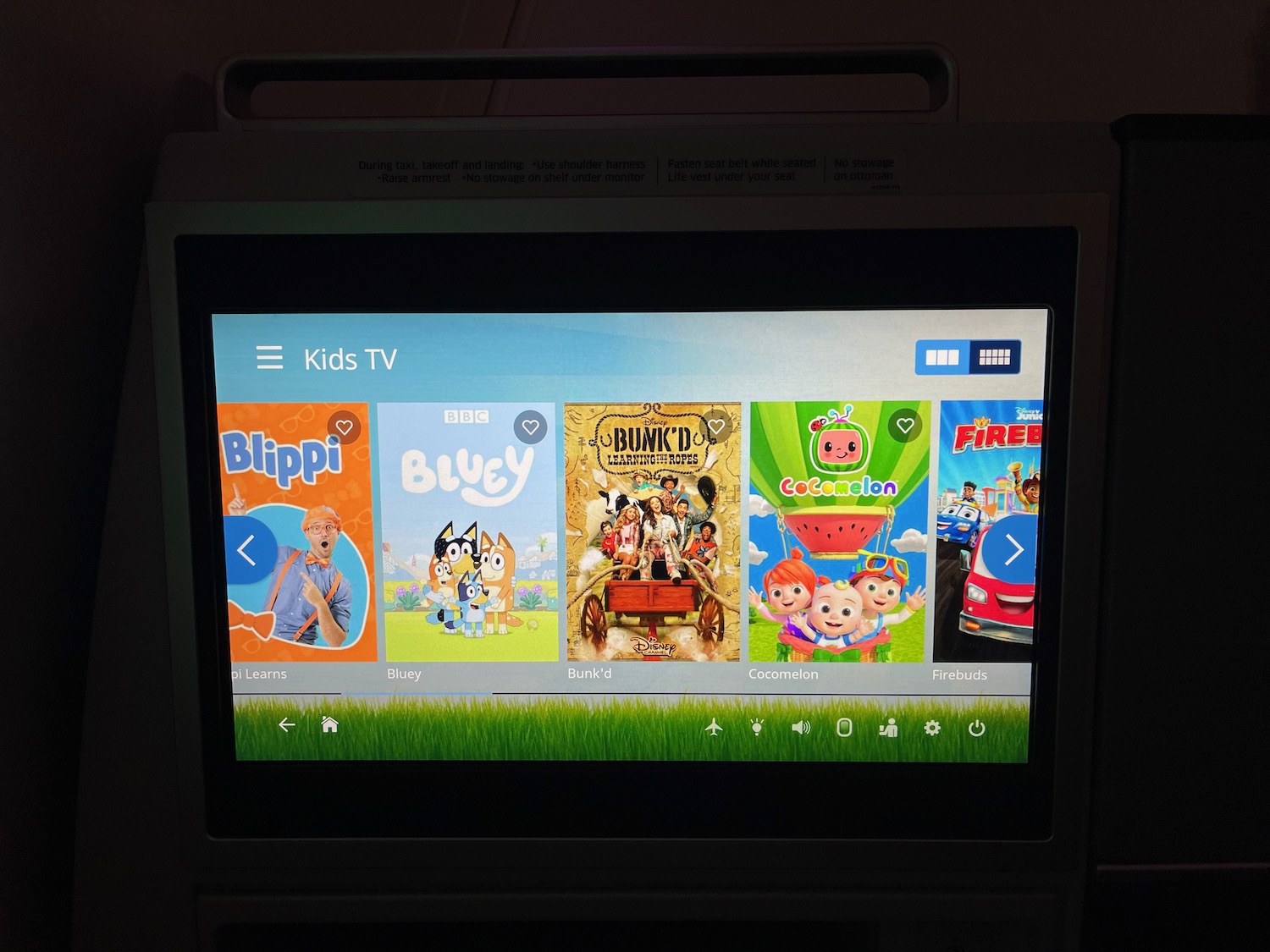 Daddy kept an eye on me, but I told him to mind his own business.
We had a delay because the man said that the computer did not work. That upset me because I was right in the middle of watching something when they had to reboot the system. Thankfully, the kind flight attendant gave me an activity book to keep me busy during the delay, though eventually, Daddy took me into the jet bridge and told me to run around so that I would get tired.
It took three hours, but finally we left and took off. They made me put on this ridiculous extra seatbelt around me that made it impossible to move, but I took it off after we took off and returned to my screen.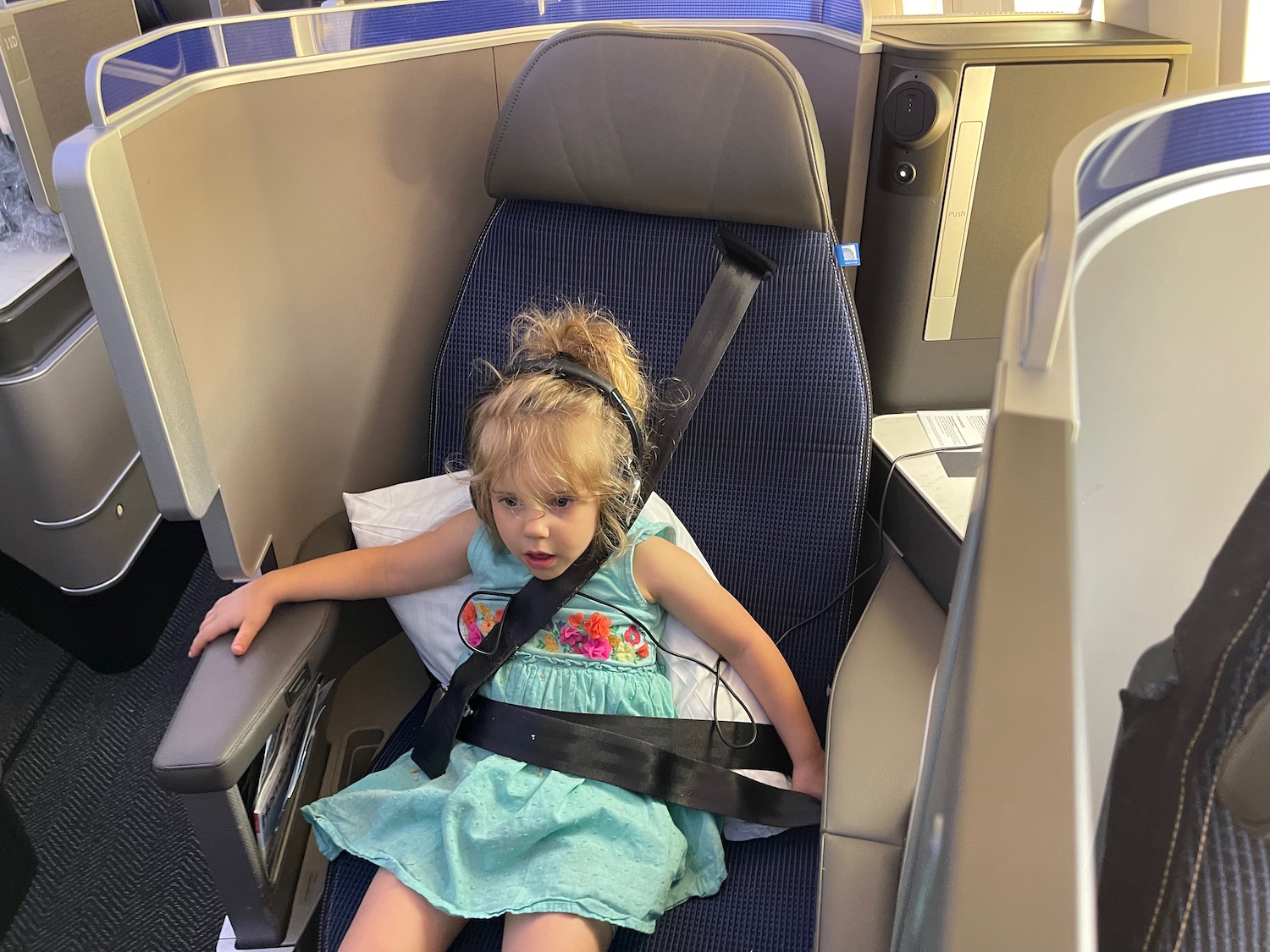 While I would have preferred caviar and chateaubriand, Daddy had ordered a gluten-free dinner for me, figuring a bland piece of chicken would be best. He was probably right because I eat bland pieces of chicken all the time. I actually don't like caviar and chateaubriand.
The meal was great. I love salad dressing with a little lettuce and this sugary mess of a balsamic vinaigrette was a highlight. There was also a Kind Bar, which was a kind gesture, since I kind of eat these all the time in my school lunch. How did United know?
Then came ice cream, which I get on Sundays at home (it's how he bribes me to go to church). This was a Wednesday, but Daddy said it was okay because he knew I would start screaming if he refused to give it to me.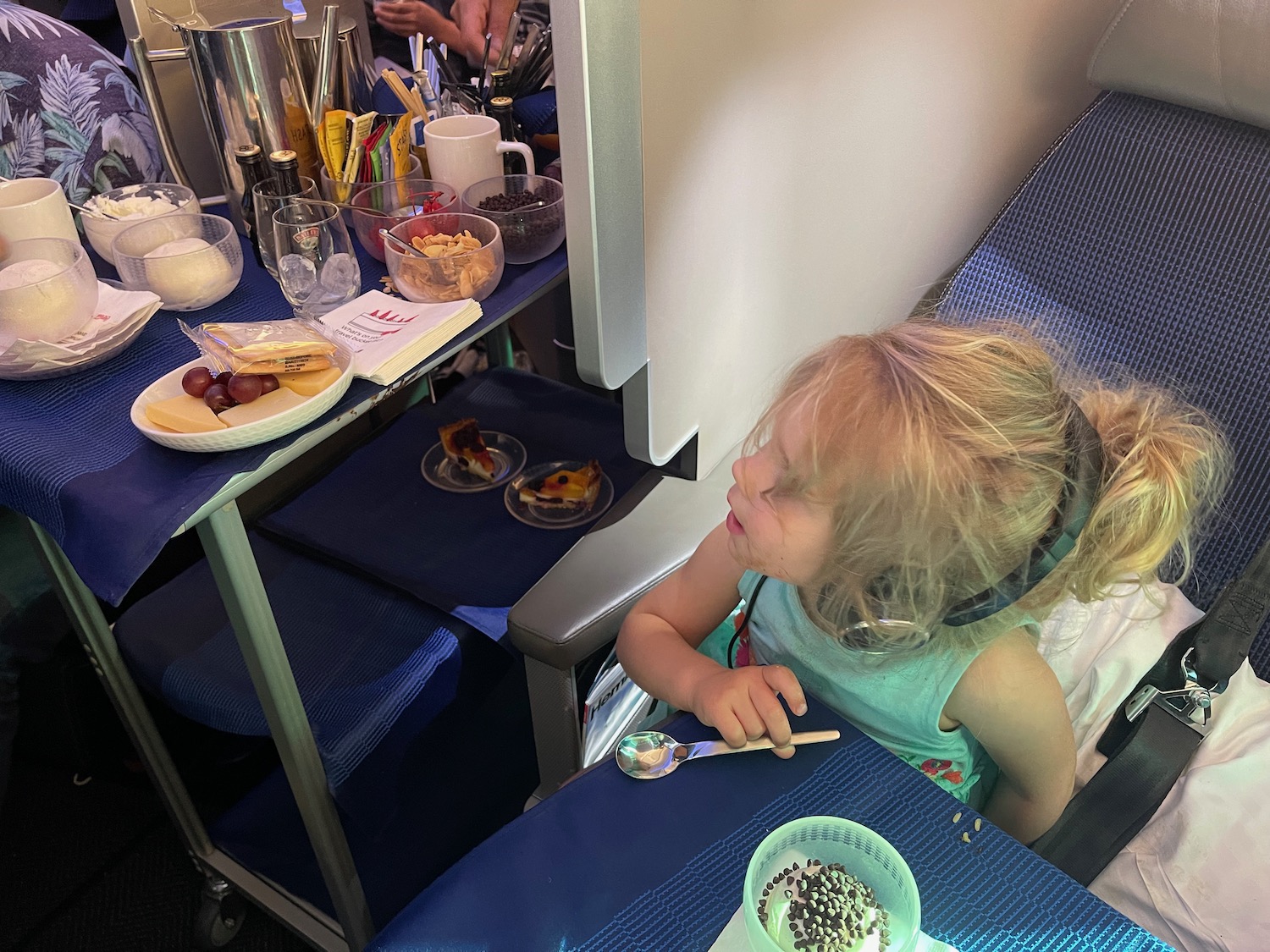 Daddy then said it was time to sleep, but I wasn't ready and instead pointed to the screen. He gave in (lol) because he knows I can turn on the waterworks. That would not have been nice to all those people trying to sleep around us.
Mama, meanwhile, had checked out and was enjoying her "break" in the forward cabin, fast asleep while Daddy was left to tend to us. Daddy gets funny when we are on an airplane: he's pretty strict at home, but will do anything to keep me quiet on an airplane. I really did use that to my advantage on this flight.
Eventually, though, I fell asleep…and slept soundly for the entire second half of the flight.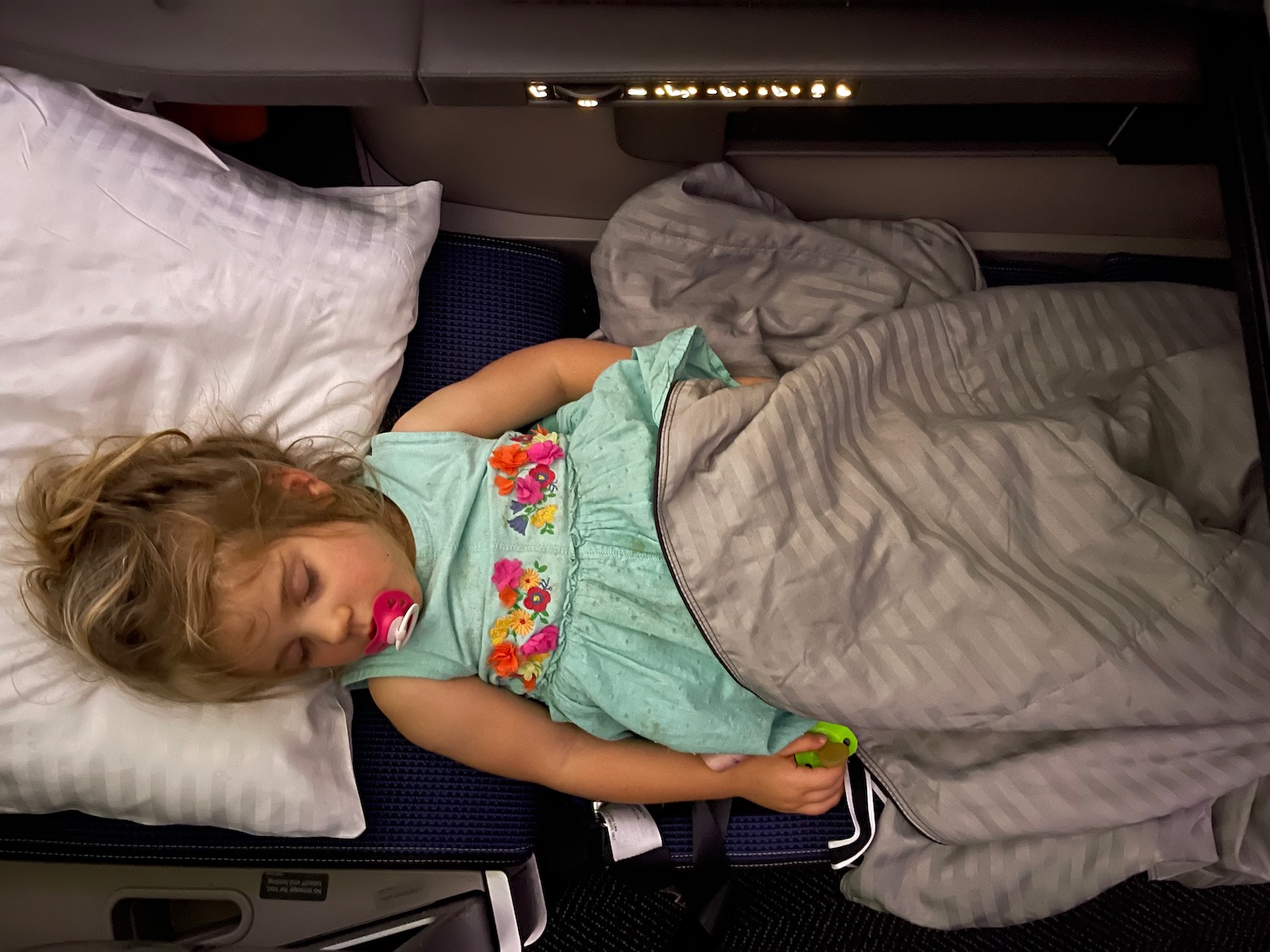 When I woke up, we were in London – Daddy had the audacity not to wake me up for breakfast and I was simply famished. Thankfully, I planned ahead and had some goldfish gummies (editor's note: this is what Claire Marie calls Goldfish crackers from Pepperidge Farm).
The purser stopped by before landing and thanked us for flying with United. I had not seen a gesture like that since we flew Lufthansa First Class together a couple of years ago.
CONCLUSION
I had a very nice flight on United Airlines, my first ever long-haul flight in Polaris Business Class. That whole delay thing was bad, though on the other hand, it gave me more time to watch the same six-minute Bluey episode 30 more times. The flight attendants were very nice and I enjoyed my bland piece of chicken. Daddy says we will fly United again. That's fine with me.