My dear readers, some links on this site pay us referral fees for sending business and sales. We value your time and money and will not waste it. For our complete advertising policy, click
here
. The content on this page is not provided by any companies mentioned, and has not been reviewed, approved or otherwise endorsed by these entities. Opinions expressed here are the author's alone.
American Airlines has chosen to forgo flying a number of international routes due to lack of equipment, but not to worry, Boeing will save the day. 
---
If you are considering booking travel or signing up for a new credit card please click here. Both support LiveAndLetsFly.com.
---
If you haven't followed us on Facebook or Instagram, add us today.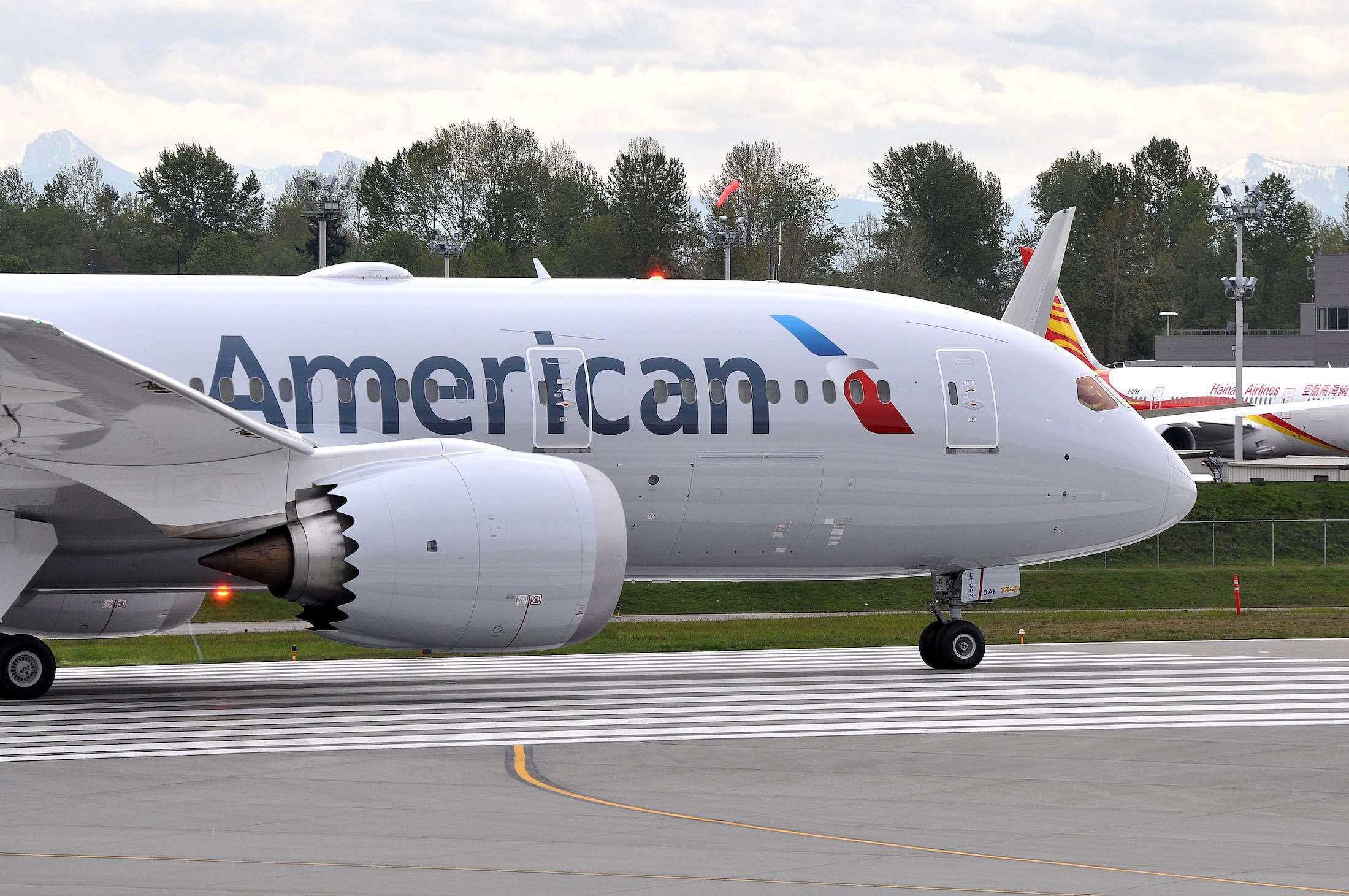 American Airlines Cuts 2022 International Summer Schedule
American Airlines and its fearless executive team have found the perfect solution to its summer international schedule. They have cut a number of international destinations due to a lack of fleet availability. In this case, American Airlines has replaced a number of routes formerly flown by retired Boeing 757, Boeing 767, and Airbus A330-300 routes with the Boeing 787 Dreamliner.
However, like the beleaguered 737-MAX, the 787 program has been beset by quality control issues in the manufacturing processes and final assembly. Questions were raised about the ability for newly produced 787s to meet FAA requirements. Much like the MAX line, the FAA has the authority to issue airworthiness certificates and directives that could allow the entire fleet to fly or be grounded.
As mentioned, American had retired a number of aircraft at the beginning of the pandemic ahead of schedule. These aircraft were less fuel-efficient than the new 787s that would replace them. However, delays at Boeing's North Charleston plan has hampered the delivery processes making operations of the current summer schedule impossible.
Here are the routes suspensions/delays/cuts:
Dallas-Fort Worth (DFW) to Tel Aviv, Israel (TLV)
Dallas-Fort Worth (DFW) to Santiago, Chile (SCL)
Seattle (SEA) to London (Heathrow), England (LHR)
Los Angeles (LAX) to Sydney, Australia (SYD)
Miami (MIA) to Saõ Paulo, Brazil (GRU) – reduction from two daily flights to one
This is in addition to the removal of routes the carrier had expanded to in previous years like Prague, and Edinburgh and discontinued long-standing routes like Manchester which at one point was flown from Chicago, Philadelphia, and New York at the same time.
American Could Easily Solve This Problem
What should be frustrating to many American Airlines flyers, is that these routes could easily be flown by equipment the airline currently owns. Dozens of airworthy 757s and 767s the carrier parked in the desert at the start of the pandemic could be readied and returned to service.
Matthew pointed out yesterday that the A330s American put to pasture (many of which American is still paying to lease) is looking like a poor decision. He's, of course, absolutely right but A330-300s (for example) seated 100 more passengers than the 767-300s used on some of the European routes that American isn't cancelling now, but did last year and still hasn't brought back.
For routes like LAX-Sydney where just the 787 and 777s have the legs to fly the distance those planes would have to be utilized. However, shorter routes like Miami-London, Charlotte-Madrid, Philadelphia-Dublin can all be flown with retired aircraft. In the case of Miami-London, where origin and destination traffic demand requires a 777-300ER, a pair of 767 aircraft could fly the route giving flyers more choices for times, offering more seats on the route, and first-class is still available through joint venture partner, British Airways.
There would be some cost to ready those aircraft for service. There would be some loss of fuel efficiency, and upgrades to the cabins might be needed as well – but Boeing would gladly write a smaller check and facilitate that process. It's not that American Airlines Group leadership can't make a robust plan to return to a modicum of reasonable service – it's that they don't want to.
Why Compete On Routes When Boeing Will Cover It?
As the source of the delays is the aircraft manufacturer's inability to deliver the product, American Airlines is compensated for routes they aren't going to be able to fly.
AA 787-related network update: pic.twitter.com/6dMoBsESTu

— ˜"*° JonNYC °*"˜ (@xJonNYC) February 18, 2022
My favorite part of that statement from American Airlines leadership:
"Further reducing our international flying schedule this summer is a difficult decision, but ultimately, the right one for our team members and customers."
Don't break your arm patting yourself on the back. It's only the right decision because American can't compete on product, reliability, or experience and Boeing will write them a check anyway – why bother?
Conclusion
While American Airlines takes yet another gutless decision that shields them from the consequences of their uninspired service, unexciting product, and woefully shortsighted decisions, I can only laugh mirthlessly. When will the chickens come home to roost? Not so long as there is someone else to bail them out, last time it was the American public, this time it's Boeing, who's next?
What do you think? Is American choosing to punt on solving this fleet problem? Is this the normal course of doing business?